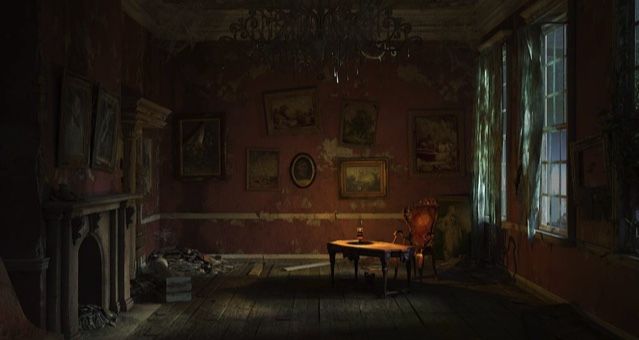 This content contains affiliate links. When you buy through these links, we may earn an affiliate commission.
Famed girl detective Nancy Drew has been around for close to 90 years, and she's just as popular as she ever was. And why not? Who doesn't love a plucky teenager who can solve mysteries and stick it to the man at the same time?
This fall, we're getting not one but two new Nancy Drew adventures. First, the TV show Nancy Drew premiered on The CW on October 9. Then, on December 3, the 33rd installment in the Nancy Drew PC game series, Midnight in Salem, will finally be released after a years-long delay.
While we don't yet know how the TV show will turn out, the PC games have been going strong since the '90s. I've been obsessed with them for almost as long. Video games and MMORPGs were never my thing, but I would happily spend days immersed in the world of Nancy Drew, roaming haunted houses and crawling through sewers, and only pausing long enough to venture online for spoilers when the puzzles were too hard.
To pass the time while waiting for the new game's release, I'm riding the nostalgia wave and playing some of the older games. Want to join me? I'll tell you which game best suits your tastes based on your favorite book genre. (Mystery is a given!) No matter which genre you like, I can guarantee there's a Drew for you. And remember: all of the games listed here—and many more!—can be found on Her Interactive's official website.
Gothic Fiction
Ghost of Thornton Hall not only takes you to an abandoned (and super-duper haunted) Southern mansion with its own family graveyard, it also features the most unnerving bunch of suspects in any game. It's basically a modern-day Victorian ghost story, complete with a missing girl, a vengeful spirit, and more family secrets than you can shake a mint julep at.
Historical
A lot of the Nancy Drew games include a historical element, but they're all set in the present day—except for one. The Secret of the Old Clock, allegedly based on the first Nancy Drew book but really a mishmash of several early books, catapults Nancy back to 1930. You can gossip on a payphone, earn extra money by delivering telegrams, and use neat-o slang like "keen" and "horse feathers."
Humor
While humor isn't the main focus of the game, Last Train to Blue Moon Canyon features a lot of quirky characters who can't stand each other. This leads to some fun interactions as you hunt for a kidnapped Paris Hilton expy and a lost mine. Bonus: those characters include the Hardy Boys. Crossover time, baby!
Mythology
This is a twofer, because both of these games rely heavily on mythology to craft the story, the puzzles, and the crime.
Tomb of the Lost Queen has Nancy join an accident-prone archaeological team that may or may not have discovered an Egyptian queen's tomb. In order to solve this case, you'll have to brush up on your Egyptian mythology and use that knowledge to evade the tomb's many deadly traps.
Or, if you prefer Greek mythology, there's Labyrinth of Lies, which is set in a Greek museum with a major forgery problem. Meanwhile, all of your suspects are trying to put on a play based on the myth of Persephone and Hades. And they can't act. At least the sets are nice!
Romance
For you love lovers out there, I recommend The Secret of Shadow Ranch, based on the Nancy Drew book of the same name. While visiting an Arizona ranch, Nancy uncovers the ill-fated Wild West romance between an outlaw and a sheriff's daughter…and the lost treasure that the outlaw had intended for his beloved. There's also a cute romantic subplot between two of the side characters, but I won't spoil it for you.
Sci-Fi/Fantasy
The Haunting of Castle Malloy finds Nancy in an old Irish castle, searching for a missing bridegroom. What's so fantastical about that? The castle is plagued by a banshee, and to learn her secrets, you must pick your way through a gloomy bog to an old crone's hut! As for the sci-fi part, well, that would be telling.
Supernatural Horror
You want scary? Nancy Drew can do scary. In Shadow at the Water's Edge, you stay at a melancholy, unsettling Japanese inn. The place is haunted by past tragedy and a frankly terrifying spirit. This game scared the pants off at least one grown man (link contains spoilers!), so it's not just my wimpy self saying that.
Suspense/Thriller
Nancy questions everything she thought she knew about her dead mother in The Silent Spy, which is easily the most exciting game of the series. Set in Scotland, you'll dodge bullets, use cool spy tech, and zip-line between buildings as you race the clock to stop a terrorist attack! Also you'll make cookies.