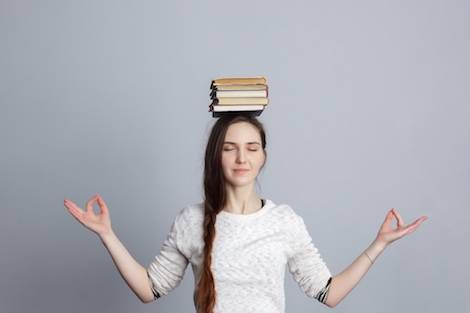 Lists
Namaste on my Shelf: 7 Yoga Books Every Teacher Needs
This content contains affiliate links. When you buy through these links, we may earn an affiliate commission.
Long before I started my yoga teacher training, I had started to collect books about yoga. This was partially because I love books (duh), but there were other reasons too. I was doing quite a lot of home practice because I was trying to get much better at poses that challenged me- and there was no guarantee that an instructor in a class would cover the poses I wanted to learn more about. On top of that, I didn't want to just fling my body into the poses; at best, I'd be doing a passable impersonation- but at worst, I'd injure myself. The yoga books gave me alignment pointers and gateway stages to hitting advanced poses.
Ever since I completed training and became an actual instructor, I've relied on my yoga books more than ever before. I want students to feel safe with me- which means I have a responsibility to make my knowledge as wide as possible. The below is a series of yoga books that I think all yoga teachers should have on the shelf- for reference, for inspiration and for a little bit of fun.
Mark Stephens
This is an adjustments bible. I'm a vinyasa flow teacher, but even in other styles, this book will maximize your ability to help students get deeper (or reduce the depth) of certain postures. There's a world of adjustments out there, but this book gathers a large volume of them and demonstrates how to safely and carefully apply them. The con here is that the book is a heavy tome- it's not something you can toss into your travel bag!
Yoga Anatomy
Leslie Kaminoff and Amy Matthews
I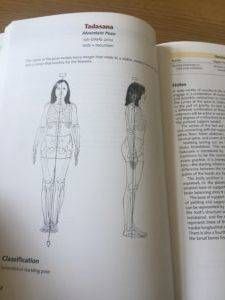 f we're talking about bibles (not in the literal sense), this is the anatomy book to have. It sells extremely well and I don't know many teachers who aren't aware of it- but I came to it before I ever trained and it was really useful for me as a student trying to understand what postures might help certain parts of my body. With colour illustrations and yoga-specific pose drawings, this is a complete winner for working out where students might be feeling pain or discomfort in certain poses.
The Complete Guide to Yoga Inversions
Jennifer DeCurtins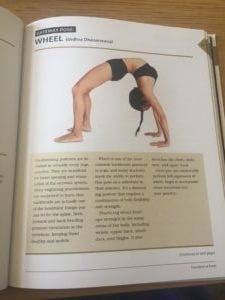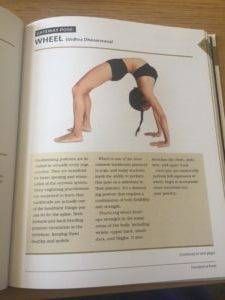 I thought that my first 200 hour course wasn't enough to help me safely teach others into inversions and arm balances but this book filled in the gaps. Realistically, a 200 hour course can only teach so much and from there, the responsibility is on instructors to increase their knowledge. Inversions can be trouble for the neck and learning to fail safely is a necessity. This book also helped me get into some poses that had evaded me for years- and I learned how to embrace falling over.
Every Body Yoga
Jessamyn Stanley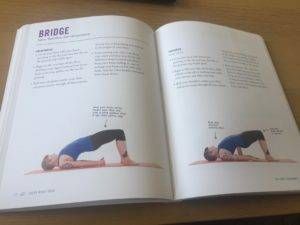 Sometimes, I think instructors take things a bit too seriously. This is the tonic to that. Jessamyn Stanley writes with charisma- her bright, take-no-prisoners personality is a real cure for the often ethereal, mystic notion of a yoga teacher. It might not be for everyone, but I absolutely adore how unapologetic this woman is. On top of that, the poses features in the book are beautifully done, posed by real people with real bodies- making it accessible, welcoming and inspirational to read. When you feel a bit jaded about teaching, pick this one up and remember to be yourself. You're enough just as you are, so own it.
Partner Yoga
Cain Carroll and Lori Kimata
People may also reference acroyoga and couples yoga when talking about Partner Yoga, but in reality as long as you have two people who are willing to trust each other, Partner Yoga can work. My favourite ever yoga class was one where the teacher unexpectedly parterned everyone up and did a full partner class. It opened my mind and my heart- I loved it. This book will help teachers learn how to teach poses they already know for partners- on top of that, the high flying partner yoga poses are a heap of fun to try. The caveat to this one is that images leave a lot to be desired- they're not in colour and they appear a little fuzzy on the page. They're still good demonstrators, but it was a flaw.
Yoga for pregnancy, birth and beyond
Francoise Barbira Freedman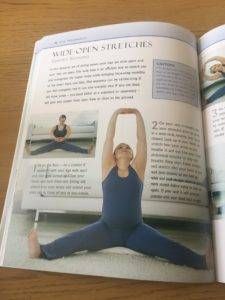 As I write this, I have not undertaken additional training for teaching pregnant people- but of course, pregnant people show up to standard classes all the time and they deserve adequate attention and care too. I use this book as a reference guide- it gives me ideas for how to modify poses for pregnant people in classes, depending on how far along they are, and how used to yoga they are. The book outlines safety tips and explains the selected poses anatomically. On top of that, it's full of positive language and features a beautiful series of images.
Yogasana
Yogrishi Vishvketu
On top of being really useful, this one is beautiful. Each series of pages is a series of illustrations of poses that are related to one another- some can even be followed as a series of variations to challenge students who already have a grasp of the standard option. Chakra activation charts are featured so this book is also helpful for theming classes around chakras. On top of that, the images are clear and there's a lovely focus on Sanskrit.
Want even more yoga books for the yoga-obsessed? We got you.