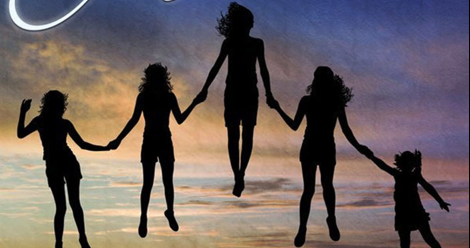 Lists
12 Mythology-Inspired Young Adult Novels
This content contains affiliate links. When you buy through these links, we may earn an affiliate commission.
Myths express our basic need to explain and preserve the story of life. All cultures have mythologies that explain the origin of the world and the existence of good and evil, and when analyzed collectively, often these stories have more in common than difference.
The classic stories of mythology have been repeatedly mined for inspiration and reinterpreted for modern times, and have been an ongoing trend in young adult literature. The drama of myths are particularly well-suited to provide the scaffolding for teenage stories, whether focused coming of age or romance and adventure.
Fans of stories with roots in mythology should check out this eclectic array of YA novels inspired by myths and legends.
Bull by David Elliott
This new release is a twist on the the timeless story of Theseus and the Minotaur. Told in verse, this retelling features a heavy dose of black humor and rhymes drawn from Homer to contemporary slang.
The Lost Sun by Tessa Gratton
I absolutely adored this modern twist on Norse mythology that has a very young adult American Gods vibe. It's got gods causing mischief, a road trip, and kissing—basically all the ingredients for a fun YA novel for summer. Bonus: great on audio!
Abandon by Meg Cabot
This trilogy is a modern-day Persephone retelling with all of the frothy drama you'd expect in a supernatural romance, and cheekily combines the troubles of life in the underworld with the everyday trials and tribulation of being a teenager. With snarky lines, a bad boy love interest, and loads of fun, this will definitely satisfy a craving for paranormal YA.
Prophecy by Ellen Oh
Cryptic prophecy? Check. Demon slaying? Check. Action and adventure? Check and check. This YA novel inspired by Korean mythology is perfect for fans of Graceling by Kristin Cashore.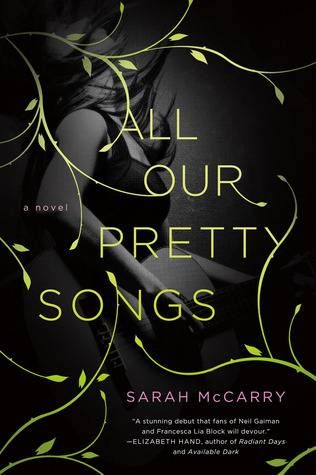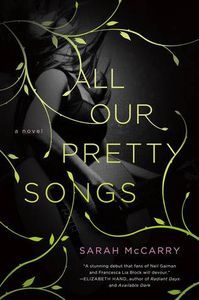 All Our Pretty Songs by Sarah McCarry
This retelling of Orpheus myth is full of lush, dreamy prose, and centers on the relationship of the narrator and her best friend Aurora and the intoxicating musician they meet. As much about the bonds of friendship as the rush of first love, this is a complex, layered story. If you're looking for a more challenging, introspective YA read that still captures what it's like to be a teenager, this is the mythology-inspired YA novel for you.
A Song for Ella Grey by David Almond
This is another modern take on the myth of Orpheus and Eurydice. Instead of the Pacific Northwest, as in All Our Pretty Songs, Almond sets his retelling in the UK. Almond's distinctive writing style beautifully captures the spirit of the classic myth, and is perfect for readers who love a good tragedy.
Antigoddess by Kendare Blake
Readers who want more edge to their modern day gods will be delighted by this trilogy, which features a dash of horror and suspense.
Everneath by Brodi Ashton
This series is exceedingly popular in with teens in my library, even several years after it came out, and it's an adapatation of the popular Persephone myth. Come for the teen sarcasm, stay for the love triangle.
Silver Phoenix by Cindy Pon
Myth and magic are expertly united in this young adult fantasy novel that draws on Eastern tradition. The story of a young woman who embarks on a quest to save her father rather than marry is full of action, drama, and romantic tension with a health dose of adventure and enthralling world-building. Fans of feminist fantasy adventure in the vein of Tamora Pierce will adore this novel.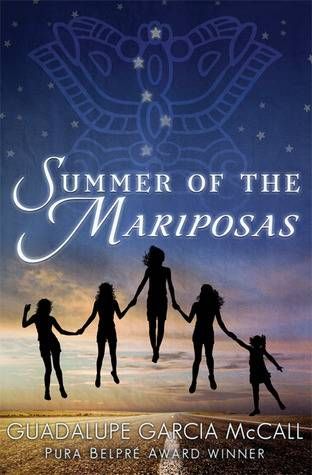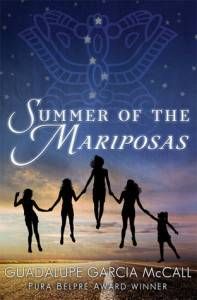 Summer of the Mariposas by Guadalupe Garcia McCall
McCall tells a story of sisters on a modern heroic journey that rivals that of Odysseus, but the mythical creatures that both aid and sabotage them on their journey are from Latin American folklore rather than Greek.
Vengeance Bound by Justina Ireland
For jaded YA readers who are looking for something unique, check out this debut. This page-turner brings the Furies of Greek mythology to the modern world in this action-packed story full of lots of plot twists.
Love in the Time of Global Warming by Francesca Lia Block
This post-apocalpytic retelling of The Odyssey features four queer kids and Block's signature lush and descriptive writing style. Perfect for fans of poetic writing and YA that tackles end of the world scenarios.
The Chaos of Stars by Kierstin White
This take on Egyptian mythology is for those who like their fiction with a heavy dose of snark. Isadora just wants to escape her family, but when you're the human daughter of Egyptian gods, that's easier said than done.