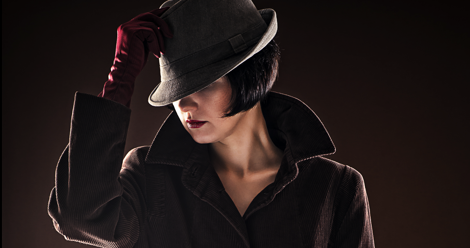 This giveaway is sponsored by Penguin Random House Audio.
When there's a crime that can't be solved, listen to the experts. Visit https://www.penguinrandomhouseaudio.com/thriller-series/ for a thrilling mystery series that you can get hooked on.
If you are looking for a brassy, independent female protagonist, you'll love Janet Evanovich's Stephanie Plum. If you want an experienced ex-CIA man turned President, Tom Clancy's Jack Ryan is the man for you. Or, perhaps you'd like a Victorian-era detective; then Clive Cussler's Isaac Bell is a character you'll enjoy.
Let us know who your favorite mystery series' character is and be entered to win a Penguin Random House Audio prize pack including: Tricky Twenty-Two by Janet Evanovich, Red Rabbit by Tom Clancy, and The Assassin by Clive Cussler.
---
A thrilling mystery needs a character you can't stop watching. Someone who compels you to follow them down dark alleyways, across crime scenes, into the thick of danger, and through multiple books. We asked you to tell us your favorite mystery series characters and you answered! Here are 30 of your favorites:
Miss Marple
Mary Russell
Lisbeth Salander
Nancy Drew
Stephanie Plum
Gabriel Allon
Poirot
Phryne Fisher
John Rebus
Anna Pigeon
Flavia De Luce
Easy Rawlins
Amelia Peabody (with Mma Ramotswe 2nd place)
Joe Pickett
Sherlock Holmes
Hercule Poirot
Lord Peter Wimsey
Dr. Watson
Philip Marlowe
Thursday Next
Ezekiel "Easy" Rawlins
Barbara Havers
Mikael Blomkvist
Lulu from the Stephanie Plum series
Agatha Raisin
Chief Inspector Gamache
Eve Dallas
Cassie Maddox (Dublin Squad)
Kim Stone
Dr. Kay Scarpetta