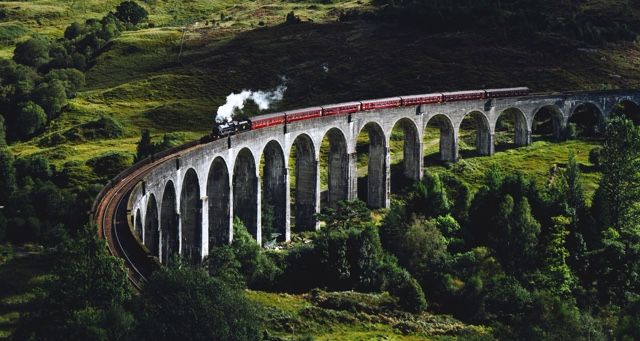 Lists
6 Mystery Novels Set in Scotland
This list of mystery books set in Scotland is sponsored by William Morrow.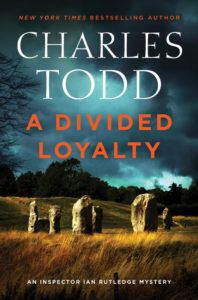 Chief Inspector Brian Leslie, a colleague of Ian Rutledge's, is sent to Avebury, a village set inside a prehistoric stone circle not far from Stonehenge. A woman has been murdered next to a figure-like stone, but no one recognizes her. Despite a thorough investigation, it appears that her killer has vanished. Rutledge is asked to take a second look at Leslie's inquiry, to see if he can identify this victim. He too finds very little to go on in Avebury, widening his search beyond the village—only to discover that unlikely clues are pointing him toward an impossible solution.
---
With its evocative landscapes and rich history, Scotland is a great (if perhaps underused) setting for any crime or mystery writer to set their novel. Of the six books on this list, five are set directly in Scotland itself; the last features a Scottish detective in India.
Unfortunately, it's been challenging to find authors of diverse backgrounds who've set their mysteries in Scotland. This is possibly a testament to the fact that while there's a lot of historical fiction which takes place there, it seems less popular as a location in more modern books.
Cold Granite (Logan McRae #1) by Stuart Macbride
This one, set in Aberdeen, is a police procedural novel featuring Detective Sergeant Logan McRae. After a year's sabbatical, he's tasked with solving the murder of 4-year-old David Reid. It quickly becomes apparent that there's a serial killer on the loose in Aberdeen, known as the Granite City for its plentiful use of the rock in the construction of its buildings.
The Sunday Philosophy Club (Isabel Dalhousie #1) by Alexander McCall Smith
When philosopher Isabel Dalhousie sees a man fall to his death from the upper stories of the Usher Hall in Edinburgh, she's determined to figure out the causes behind it. Together with her niece Catriona and housekeeper Grace, Isabel digs deep into Edinburgh's criminal underbelly. As the editor of the philosophy journal Review of Applied Ethics, there is also plenty of existential angst and moralising for those who want it.
Raven Black (Shetland Island #1) by Ann Cleeves
The Shetland Islands are an archipelago in the Northern Atlantic Ocean, between mainland Scotland and Norway. The book centres on a cognitively impaired man named Magnus Tait who is accused of murdering a girl on New Year's Eve. Inspector Jimmy Perez from a neighbouring island is dispatched to solve the case.
Case Histories (Jackson Brodie #1) by Kate Atkinson
Private investigator Jackson Brodie is juggling quite a number of Edinburgh-based cases simultaneously. The first is a young girl who vanished in the middle of the night 30 years ago; next is a beautiful office worker who is targeted apparently randomly; and third is a new mother trapped with a demanding baby and husband. It soon transpires that these cases are not as unconnected as they seemed.
Death of a Gossip (Hamish Macbeth #1) by M.C. Beaton
Highland village policeman Constable Hamish Macbeth (could that name be any more Scottish?) has his peaceful existence disrupted when eight tourists arrive for a weekend. The murder of widowed gossip Lady Jane Winters shatters the Scottish idyll.
A Rising Man (Sam Wyndham #1) by Abir Mukherjee
Ex-Scotland Yard detective Captain Sam Wyndham has just arrived in Calcutta after fighting in World War I, where a prominent British official has been murdered. Together with the racist Inspector Digby and and Indian Sergeant Bannerjee, he must solve the murder, which will have deep-reaching effects on the future of the British Raj.
---
If you're interested in learning more about Scotland, check out this literary tourism post!