This content contains affiliate links. When you buy through these links, we may earn an affiliate commission.
A version of this post originally published in Unusual Suspects mystery newsletter. Sign up for reviews, adaptations, news, new releases, and much more mystery & thrillers!
I've found that most crime readers are also fans of crime films/TV series so with that in mind I thought I'd do a list of "if you liked that try this." You can use it either way and find a book based on a film or show you liked or find a new show or film to watch based on a book you enjoyed. Or just add it all to your to-watch and to-read lists because why not?
(Hustlers) Looking for more thieving women and sisterhood? In Uptown Thief by Aya de León a women's health clinic in NY needs funding so the ladies of an escort service target scumbag rich CEO's to steal from. Sounds like a win-win to me! (Review)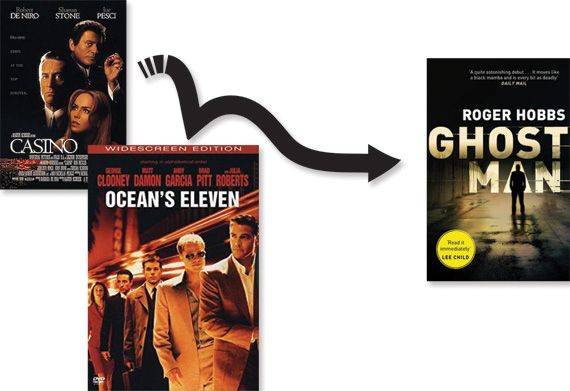 (Casino + Ocean's 11) If you're looking for a conman type novel where you get the detailed ins-and-outs of the criminal world and how each job is pulled off, along with all the drama involved with a life of crime, Ghostman by Roger Hobbs is a hell of a page-turner. (Review)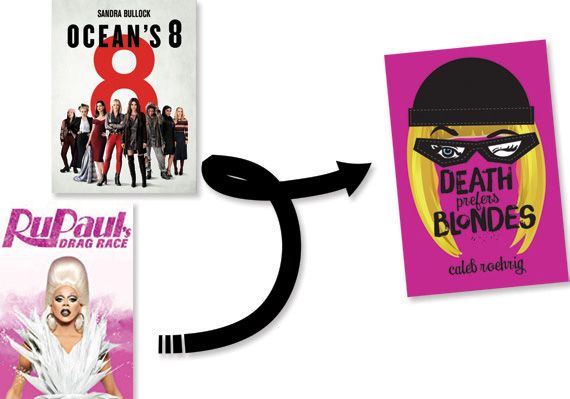 (Ocean's 8 + RuPaul's Drag Race) A group of drag queens with a teen girl leader rob from the rich in the equally fun and heartfelt novel Death Prefers Blondes by Caleb Roehrig. Come for the crime, stay for the found family. (Review)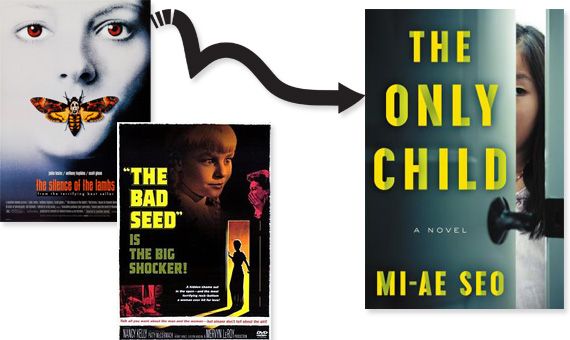 (The Silence of the Lambs + The Bad Seed) A Venn diagram for fans of Kanae Minato, Silence of the Lambs, and The Bad Child would have Mi-ae Seo's upcoming novel The Only Child in the center as a criminal psychologist is faced with questions of nature vs nurture in her job and private life…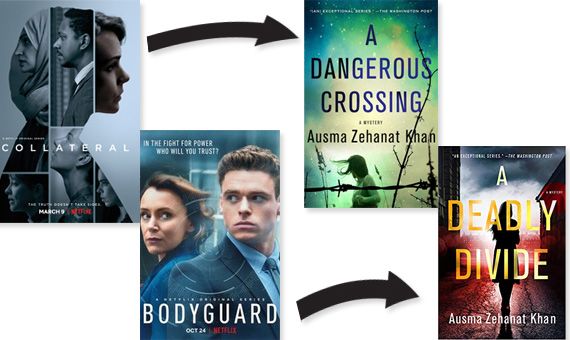 (Collateral 2018 series + Bodyguard 2018 series) Both these limited British series—with their detectives and exploration of current social issues—made me think of one of my favorite procedural series: Rachel Getty & Esa Khattak by Ausma Zehanat Khan, especially A Deadly Divide and A Dangerous Crossing. (Review) (Review)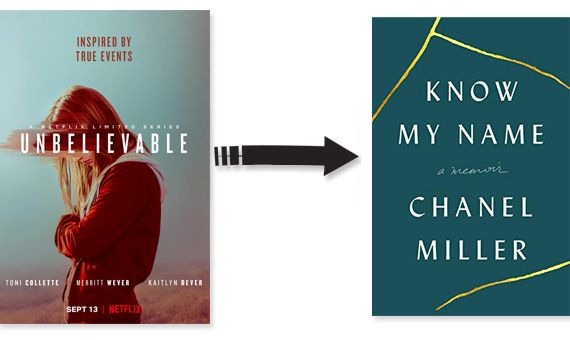 (Unbelievable 2019 miniseries) Another excellent voice in the fight against rape culture is Chantel Miller and her brave and beautiful memoir Know My Name. (Review—under nonfiction)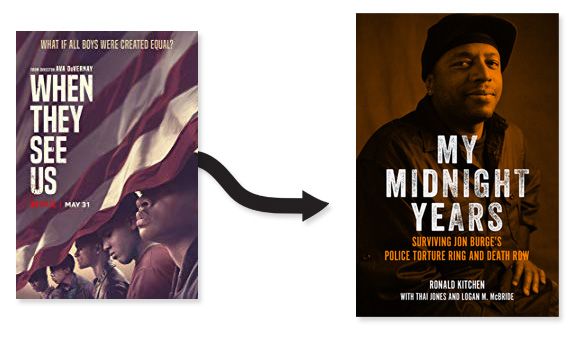 (When They See Us 2019 miniseries) I love true crime memoirs that explore social issues. In My Midnight Years, Ronald Kitchen tells his story of wrongly being imprisoned and placed on death row, shining a spotlight on our injustice system. (Review)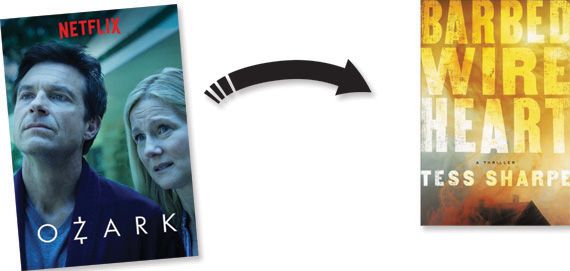 (Ozark 2017 series) If you love Ruth on Ozark you'll love Harley McKenna who is raised by her widowed father Duke McKenna—the violent top-dog criminal of North County—to survive anything, including his enemies coming to harm her. The fantastic opening line of Barbed Wire Heart by Tess Sharpe: "I'm eight years old the first time I watch my daddy kill a man." You know you just heard that in Ruth's voice! (Review)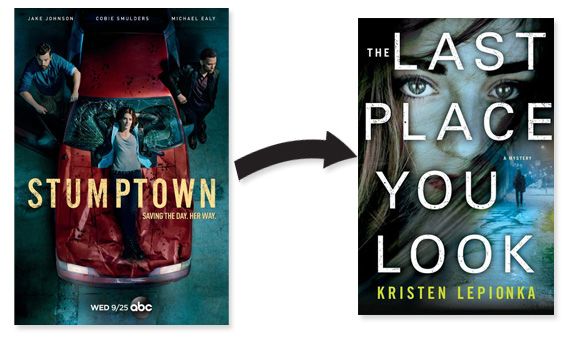 (Stumptown 2019 series) Looking for more modern noir starring a bisexual P.I. who doesn't always get it right but you keep rooting for her? Meet Roxane Weary in Kristen Lepionka's The Last Place You Look. Action scene endings included. (Review)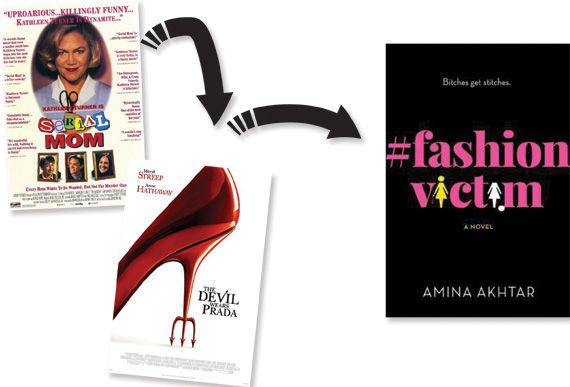 (Serial Mom + The Devil Wears Prada) #FashionVictim by Amina Akhtar made me think of John Waters's suburban housewife suppression satire Serial Mom, except swap suburban housewife for the fashion industry with a The Devil Wears Prada work environment. (Review)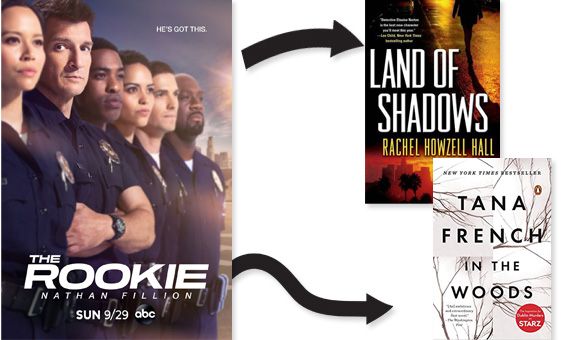 (The Rookie 2018 series) If you enjoy The Rookie for its L.A. setting and diverse voices, then Land of Shadows by Rachel Howzell Hall is the start to a great police procedural series you should definitely read. If you like the rotating point of view on the show, you'll want to read Tana French's Dublin Murder Squad series, which rotates different members of the squad for each book. (Review) (Review)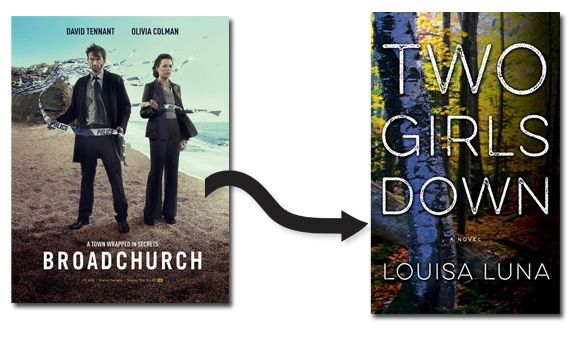 (Broadchurch 2013 series) Like Broadchurch, Two Girls Down by Louisa Luna explores a case centering children and their family, but my comp is very much because both involve two unknown-to-each-other detectives who are paired together to solve a case. And I equally loved the pairings in both. (Review)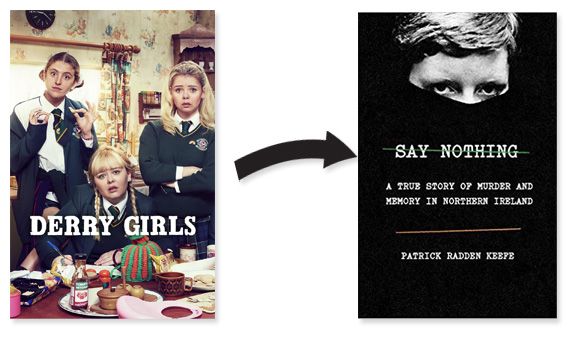 (Derry Girls 2018 series) While this is NOT a funny book following teen girls and has zero sitcom vibes, if you watched the show Derry Girls and wanted to learn more about the show's time period of the Troubles, Say Nothing by Patrick Radden Keefe is a great history/true crime book.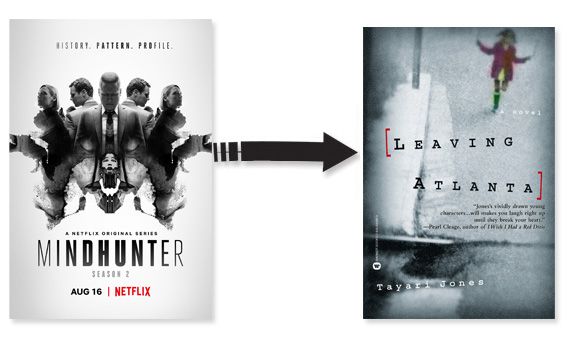 (Mindhunter 2017 series) For another book that explores the time period of a show, this time in a novel, Leaving Atlanta by Tayari Jones is set during the Atlanta child murders like season 2 of Mindhunter. Instead of being a procedural, though, it follows three children as they try to navigate their personal lives and family drama as the city becomes aware of someone preying on children. (Review)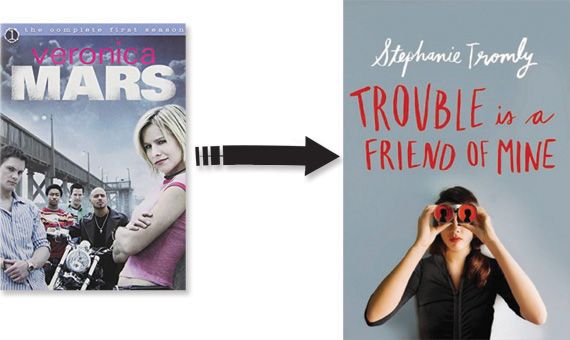 (Veronica Mars 2004 series) If you're a fan of the first season of Veronica Mars and Logan being annoying, let me introduce you to Digby in Stephanie Tromly's Trouble Is a Friend of Mine. He drags the new girl Zoe Webster into all kinds of illegal-ish activity as he tries to solve a recent kidnapping in hopes of leading to answers to his sister who disappeared years before. (Review)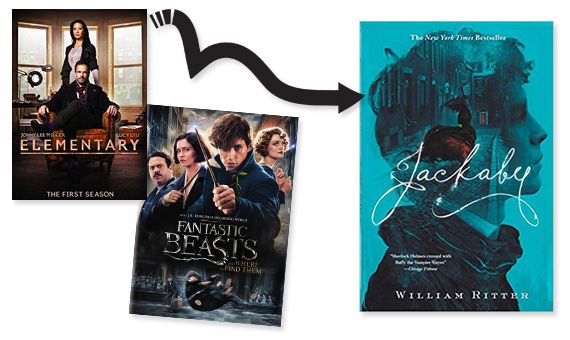 (Elementary 2012 series + Fantastic Beasts and Where to Find Them) If genderbent Sherlock and Watson solving crimes with fantastic beasts (the actual critters) mixed in is your thing than have I got a fantastic (heh) complete series for you to marathon: Jackaby by William Ritter. (Review)
---
Hope you find your next favorite mystery & thriller read or watch!