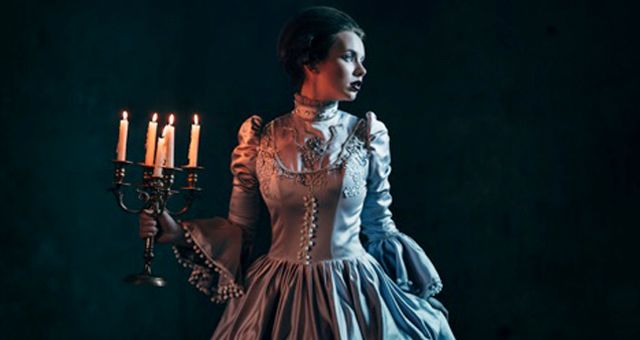 Lists
Mystery as a Gateway to Other Genres
This content contains affiliate links. When you buy through these links, we may earn an affiliate commission.
This post originally appeared in Book Riot's Unusual Suspects newsletter. Sign up to receive news and recommendations for mystery/thriller readers.
---
Hi mystery fans! In the spirit of the new year and reading harder/trying something new—the worst that happens is you don't like it, which is a thing that happens even when you think a book sounds perfect for you—I've got a list of books to read to try other genres and categories.
The key to navigating your way into new genres is to take baby steps. It's easy to say, for example, that you want to try a fantasy novel and then start with one with lots of world-building and a fictional language which leads to confusion that discourages you and then leaves you thinking that fantasy isn't for you. But every genre/category has so many different types of works that it is just about finding what works for you. It's like a person telling you they don't read crime because it's too dark, serial killer-y, and filled with graphic violence. Those books do exist, but there are also a lot of works that contain none of those things. So here are recommendations for crime readers who want to take a baby step into another genre or category—and the list also works in reverse if you're trying to get a reader who loves another genre to read crime.
Translation
Death Notice by Zhou Haohui, Zac Haluza (Translator)
This reads very much like a procedural and action thriller film, making it a page-turner about a vigilante who is taunting the police, which they feel haven't been properly punishing people. Many readers shy away from works in translation thinking they'll be more difficult to read and hard to understand; this thriller will squash those thoughts. (Review) (TW suicide/ rape)
Short Stories (Also Translation)

These are all short stories featuring the same main character—an elderly lady not afraid to, let's say, eliminate anyone annoying her—so it reads similarly to a novel even though each story essentially has the beginning, middle, and end of a story. (Review) (TW domestic abuse)
Sci-Fi/Fantasy
This is set very much in our world with the tiny little hiccup of zombies. Well three, when Mila Flores performs a spell to bring back her friend who she is certain did not take her own life and accidentally also brings back recently dead mean girls. (Review) (TW suicide)
This is a PI solving a crime at a magic school, and it focuses on the mystery and crime solving—and family drama—more than magic spells or world-building, but has enough magic to give you a firm step into fantasy. (Review) (TW cancer)
While this novel is grounded in our world, the solving of a past mystery is hinged on something that is not. I'm being vague on purpose, and the full review is in two parts if you want to avoid knowing the first twist. (TW suicide)
Literary
Literary fiction has a lot of snobbery surrounding it that often makes readers think it is inaccessible. I loved this novel because of how many types of readers it works for: murder mystery, crime, love stories, procedural fans, family drama, character driven, and multiple point of view. It follows the effects a crime has on a family and community, unfolding in surprising ways. (Review) (TW addiction/PTSD)
Romance (Also Historical Fiction)

Don't you roll your eyes at me, romance is a fantastic genre. And the level of shexy/steamy/details, etc., varies so you can totally find the level that works for you. In this case Cole beautifully married a spy novel—during the Civil War—with a romance novel so you get all the intrigue plus two spies falling in love—a couple times with no pants.
Historical Fiction (Also YA)

This is set in 1977 (we're taking baby steps into historical fiction) when New York was burning and Son of Sam was killing. With that backdrop of chaos and fear, Nora is trying to navigate a volatile situation at home with her brother and deciding what she wants to do with her life. (Review) (TW I only remember domestic abuse)
Nonfiction
Many readers stay away from nonfiction thinking "boring" and "textbook" and let me just tell you this book is a bananapants page-turner! Even if you don't care about tech, Silicon Valley, or medicine, everything about Elizabeth Holmes's behavior, her company, and the work environment she created is so full on bonkers and unbelievable you won't be able to stop reading. (Review) (TW suicide)
Middle Grade

(Age categories for reading only work one way and that's for kids to read at their reading level, not to stop adults from reading them. If that were the case we'd stop watching cartoons and anything rated below R/MA.)
This is a delightful read with a detective contest, a head-butting pairing, and an ending that had me hold my breath—in case you think children's literature can't be intense. Also, I really want this to become the start of a series! (Review)