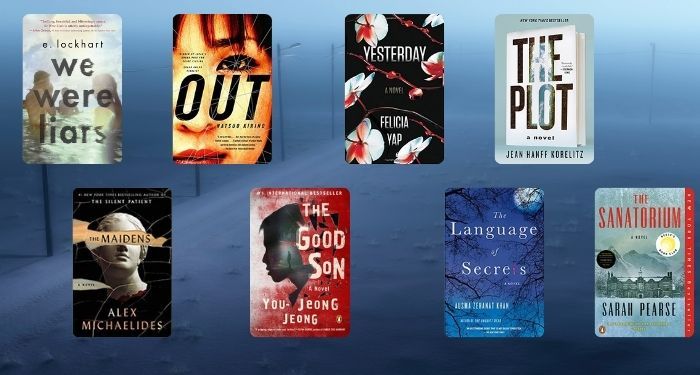 Lists
Mysteries With Endings You Won't See Coming
This content contains affiliate links. When you buy through these links, we may earn an affiliate commission.
There's nothing better than getting caught up in a great mystery novel — except for maybe being completely blown away by its ending. While the amateur sleuth in you might enjoy figuring out the perpetrator of a whodunit early, closing out a suspense-packed story is so much more satisfying when you truly can't predict what's coming. The following books accomplish just that, delivering plenty of unpredictable twists and turns.
With shocking storylines and surprise endings, these engrossing mysteries will keep you on your toes every step of the way. Whether you're looking for a classic private eye story or a recently released buzzy thriller, there are plenty of unique mysteries to choose from on this list that are unlike anything you've read before. So put on your best detective hat and get ready to flex your clue-deciphering skills. Your TBR list is about to be stacked with a bunch of compelling mystery novels that will delight you, shock you, and stay on your mind long after you finish the final page.
So if you're looking for mysteries with major plot twists that you definitely won't see coming, we've got you covered — check out ten of the best options, ahead.
---
For more suspense-packed novels, check out the best mystery books of all time, as well as some of the best new mystery releases of 2022.