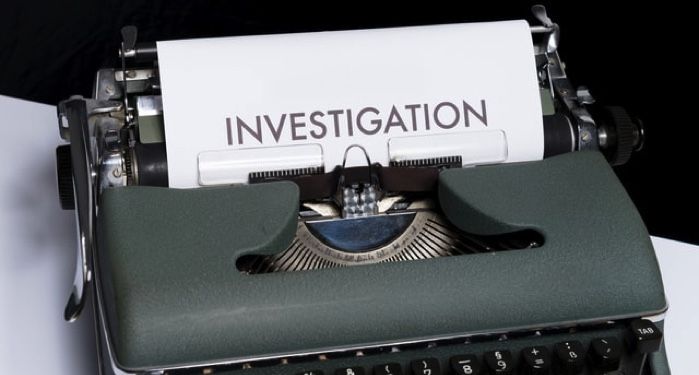 While I've been a long-time audiobook listener, I haven't actually gotten into mystery novels until fairly recently. But once I picked up novels like Gone Girl, The Woman in White, and The Cutting Season, I realized I'd been missing out on an incredible genre! Since then, I've loved exploring the different sub-genres of mysteries and thrillers. Here are a few of my most recent favorites!
Quicksand by Malin Persson Giolito, Translated by Rachel Willson-Broyles, Narrated by Saskia Maarleveld
Part courtroom drama, part confessional, Quicksand follows Maja, a high school student charged with aiding her boyfriend in a mass shooting at her school. We meet her as the trial begins, and then we flash back into her memories as she tells us, the listeners, all about how she ended up in that classroom holding a gun. The translation seamlessly introduces English language listeners to Maja's story, and Saskia Maarleveld perfectly embodies Maja's narrative voice.
Out by Natsuo Kirino, Translated by Stephen Snyder, Narrated by Emily Woo Zeller
Out was on my TBR for almost five years before I finally worked up the courage to pick it up. And oh my stars, what a ride it is! The novel starts off slowly, like going up a hill on a rollercoaster, then it drops. All hell breaks loose as we learn that a factory woman kills her abusive husband and enlists her friend and fellow factory workers in getting rid of the body. Stephen Snyder's skill as a translator comes across on every page, and all-star narrator Emily Woo Zeller performs the audiobook with her usual skill.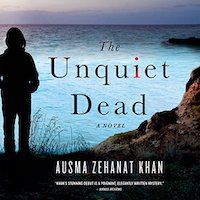 The Unquiet Dead by Ausma Zehanat Khan, Narrated by Peter Ganim
I first discovered Ausma Zehanat Khan's The Unquiet Dead several years ago, but I've never been able to stop thinking about it. Esa Khattack is a Muslim police detective in Canada, and he and his partner Rachel Ghetty are asked to look into the death of a man in what appears to be a suicide. They quickly discover foul play is afoot, but this man was also not who he claimed to be. With his excellent audiobook narration, Peter Ganim creates the perfect mood for this police procedural.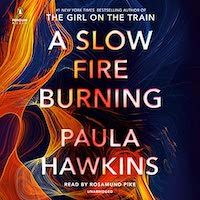 Slow Fire Burning by Paula Hawkins, Narrated by Rosamund Pike
Rosamund Pike has narrated several audiobooks and I've loved all her work so far. So when I heard she performed Paula Hawkins's latest thriller, I knew I had to listen to it. Slow Fire Burning revolves around a murder of a man who police discover dead on his house boat. The man's aunt, neighbor, and romantic fling all fall under suspicion. Hawkins has this ability to get into her characters' heads, making you just as interested in figuring out each character's past as you are trying to figure out who the murderer is.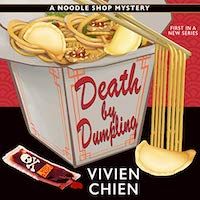 Death by Dumpling by Vivien Chien, Narrated by Cheryl May
Just this past winter, I discovered cozy mysteries for the first time when I read Death by Dumpling by Vivien Chien. The novel begins when a local businessman dies after eating from our protagonist's noodle shop. What at first appears to be an accident is soon discovered to be a murder. This mystery proved a delightful introduction to the series, and Cheryl May performs the audiobook with the perfect balance of suspense and humor required for any cozy mystery.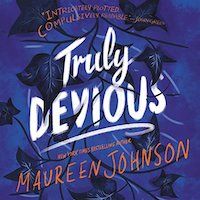 Truly Devious by Maureen Johnson, Narrated by Kate Rudd
I ADORED Truly Devious, a young adult mystery centered on a teenage girl accepted into a prestigious boarding school. The catch? She must solve an almost 100-year-old mystery to keep her place at the school. But when a student is murdered while she's conducting her investigation, the entire school is turned upside down. Kate Rudd narrates the audiobook edition, giving listeners an incredible performance as she narrates both flashback and the contemporary storyline.