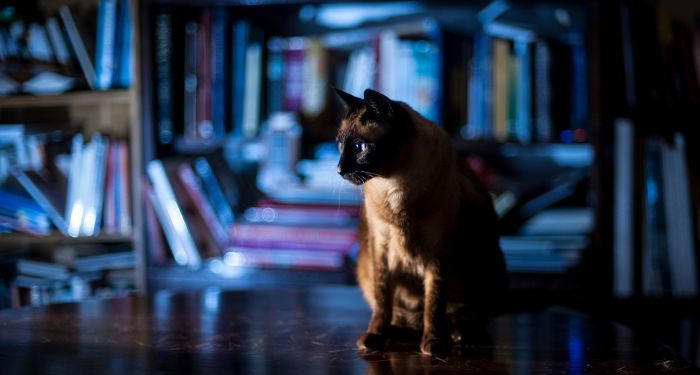 Lists
8 Mystery/Thriller Novels to Make You Ask When Libraries and Bookstores Got So Sus
This content contains affiliate links. When you buy through these links, we may earn an affiliate commission.
For those of us who grew up obsessed with books, taking trips to the library every chance we got and memorizing the check-out limit, books have always been our safe spaces. They're where we go when we have too much to do, or we're going through something, or just need to escape for a while. I've spent many an hour with my head tilted sideways, reading every title on the shelves of the library or hunched on the floor, flipping through a book before buying it at my favorite bookstore. Libraries, bookstores, they're my favorite places in the world!
With all of that time spent in the quiet of a library or lost in the shelves on a darkening afternoon, I realize just how quickly that setting can turn sinister. A scream in the silence, eyes peering from the other side of the spines. The quiet is only comforting until you want — no, need — someone around to help you.
And some authors have tapped into that fear, turning the places we love so dearly into an accomplice to a crime. Have used the darkness and the silence and the wandering as a way to heighten tension rather than relieve it. If you want to read about the ways a bookstore or library — and not the books inside — can scare you, here are eight novels to get you started.
---
If you're in the mood for more mystery, try these mystery romance books or these mysteries set in apartment buildings.