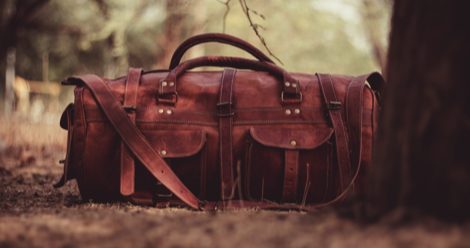 This content contains affiliate links. When you buy through these links, we may earn an affiliate commission.
My solo trip to Toronto in October 2018 mirrored Cheryl Strayed's Wild trip: long walks, lack of drinking water, and a suspicious man. Sure, my walks were 0.5 km strolls to the grocery store to buy Smart Water bottles for my sensitive stomach, and the suspicious man was an awkward neighbor who scampered away as soon as I glared at him. Mostly, what my Toronto trip had in common with Strayed's is that it led me back to my independence.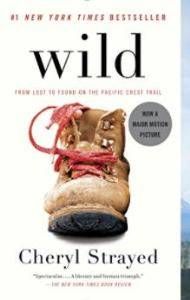 I've lived with my family for a few years, and sought a place to myself. Thankfully, an acquaintance had invited me to visit her in Toronto. In August, my intuition told me to ask her if I could visit in October. Happily as always, she replied that she was out of town but I was welcome to stay at her place anyway. An empty apartment to myself? Jackpot! I could also satisfy my curiosity about life in Canada.
We always want what we can't have. Of course, as soon as I got there, I started missing my family in Southern California, and mostly missing their help. I had to buy my own groceries, clean up the place, and take out the trash. Who else would do it? I'd lived on my own before, but had been helping out at home for so long that I'd become part of the cozy yet codependent unit. This time, breaking away was harder. I hesitated to accept help from my new friend in Toronto, and called and texted my family constantly, who were of course busy with work and kids. One day I actually cried, as I felt the familiar emotional attachment sever, and I allowed new and mature relationships to enter my life. Eventually, I called home less as I grew comfortable with my own company.
In Toronto, I got the quiet I desired. At first, Toronto was a bit too quiet for me, coming from bubbly Southern California. Except for the occasional sorry if they bump into you, people in Toronto pretty much politely keep to themselves. After complaining for a week about the solitude I had asked for, I embraced it. The warm, empty apartment wrapped me in a cocoon and allowed me to process the thoughts I had hidden amongst the comfortable chatter back home. Besides the quiet, Toronto's inclusivity made it the perfect place for a solo, hijab-clad female traveler like myself.
Like Strayed, I began the trip with too much weight on my shoulders, but I lifted it off me as I traveled. I overpacked my carry-on for the departure flight, and it was hard for me to carry through customs. For the trip home, I packed more in my checked luggage, so I could handle the weight of my carry-on. As I breathlessly lugged water bottles back to my apartment—because I was too lazy to get a bus pass and too cheap to use Uber—I remembered Strayed's words: perhaps the physical suffering would fade away some of my emotional suffering. Alas, by walking daily for one hour, I shed some of the midsection weight I'd gained the past few years, mostly from shared guilt.
A loner by choice, I've taken many solo trips in the past: New York, Grenada, Northern California, etc. But this one filled me with anxiety, perhaps because I felt it was a catalyst for major change. A new country to coincide with the new me. Although it was a new me I'd been wanting for years, it was still difficult to fathom. For a while now, I knew in the back of my mind it was time to move out, get a full-time job, and get married. The day before I left, I met a potential mate, and soon as I arrived in Toronto I got a job offer back in California. Traveling away from home provided the space I needed for new things to enter my life.
My Toronto trip was more than a vacation: it was a tool for emotional detachment. The new scenery, attractions and people distracted me while I pushed myself to accept change. Also, it showed me I could take care of myself, no matter how hard it is. Now that I have been able to rely on myself when I was completely alone, I could do it when I was home surrounded by friends and family. I'm glad I had Wild to guide me through the tumultuous journey of walking towards independence.