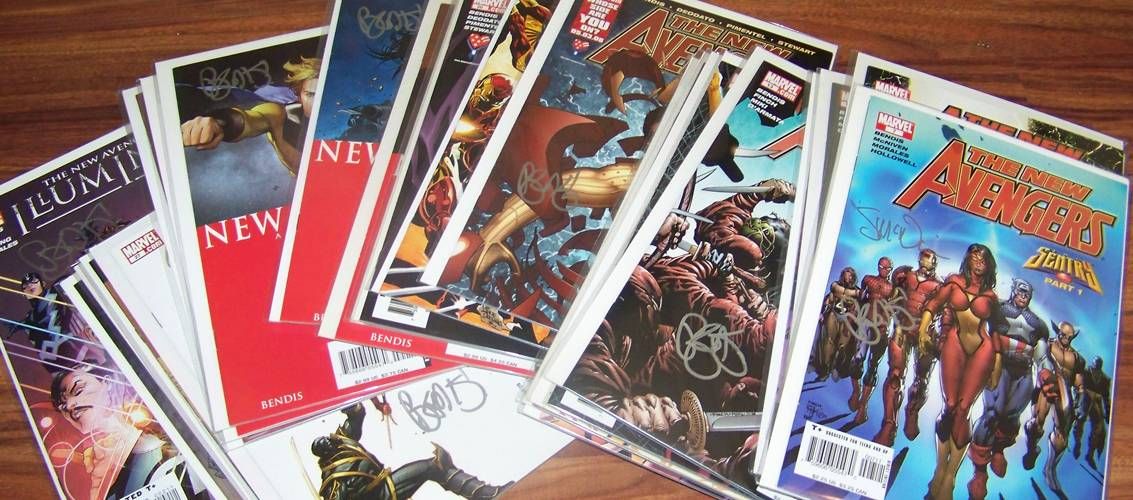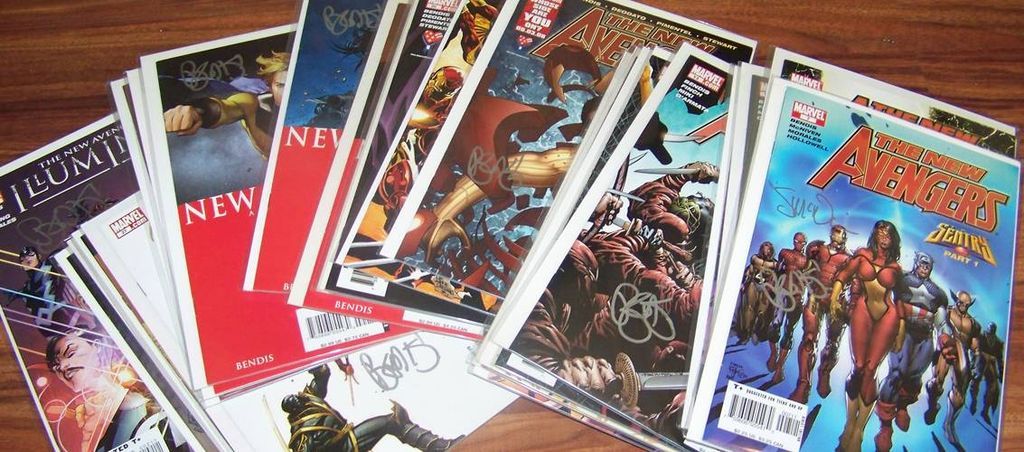 The following is a guest post by Chris M. Arnone
Chris is an author, gamer, emcee, and host of BlizzPro Weekly. He is an avid consumer of great fiction in any form it takes. You can find all of his nerdy non sequiturs on Twitter @ChrisMArnone.
___________
For as long as there have been comic books, there has been a measure of hero-worship surrounding the creators of the medium. Reading stories of Iron Man or Batman have captured imaginations as much as readers have dreamed of meeting Stan Lee or Bob Kane. Owning Tales of Suspense #39 (the first appearance of Iron Man) is a thing of wonder. Owning that same comic book signed by Stan Lee, Don Heck, and Jack Kirby? That's not only a tremendously valuable piece of comic book history, but likely a wonderful story in its own right.
Our modern era, brimming with comic book conventions in nearly every city, is a playground for autograph-seeking comic book fans. Artists sit at tables drawing commissions, selling prints, and signing books. Even writers get in on the convention action by doling out autographs to adoring fans.
There is truly a magic to the autograph experience, one which can blossom into an amazing story or into a tale of disappointment. This distinction is at the hands of the creators.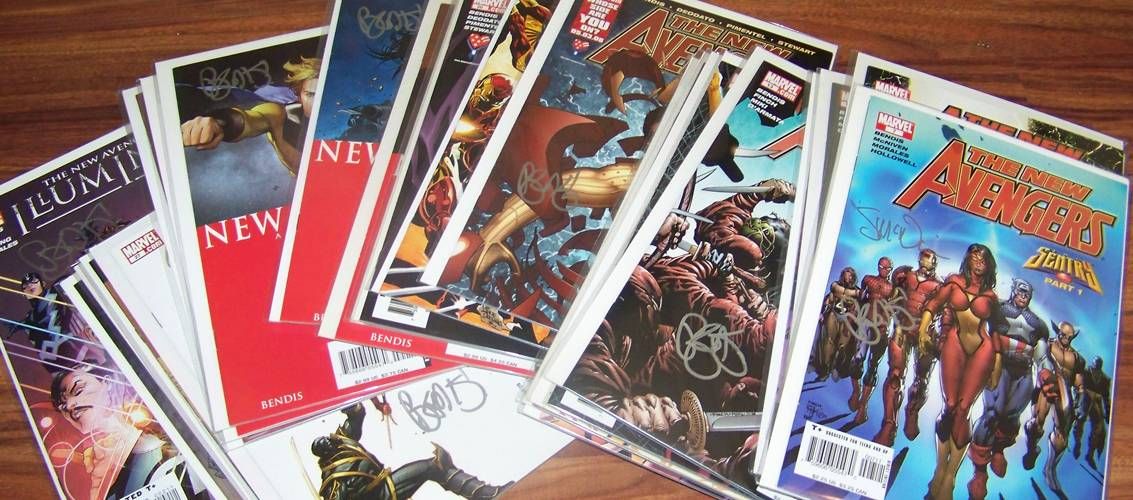 The Good: The Dean of Marvel Comics
It was Wizard World Philadelphia in the mid-2000's. My best friend and I hadn't just bought regular tickets, but VIP packages that included a VIP-only signing with Brian Michael Bendis. This was during the height of my reading and collecting, so my stack of books written by Bendis was significant. However, the rules clearly stated that we were only allowed ten books at the signing. I spent several hours selecting my handful of books, and we made our way through the short line. Brian was taking his time signing books, shaking hands, and making conversation.
Finally, my turn came. Brian was amiable and asked us how our convention was going. As he was signing my last of ten books, he saw the hulking backpack slung over my shoulder and asked, "Is that all you have for me?"
I told him, no, of course not, but we were only allowed ten books. He said, "If you bought it, I'll sign it." Out came a tremendous stack of House of M, New Avengers, Ultimate comics, and more. He signed each and every one, thrilled that we had spent our hard-earned money on his creations. He asked what we thought of the various stories as he moved from book to book.
The Bad: The Self-Aware Icon
On the other end of the spectrum is a more recent experience at Planet Comicon in Kansas City this past year. When I read that the legendary Neal Adams would be there, I was over the moon. This man set the bar for dynamic comic book art decades ago. There isn't a single comic book artist that has come after him that wasn't influence by his art. I don't have the privilege of owning a comic book he drew, but I thought I could spend a little at the con and get something.
I made my way through the crowded convention floor to Adams. Finally, I found it. He had two tables worth of art and more hanging up behind him. A huge banner announced his name, but I noticed something strange: there was no line of people waiting to get autographs. This man was one of the most prominent icons in comic books, and no one was standing in line for an autograph. I wandered up closer, transfixed by the wonderful artwork laid out before this man.
Then I saw his prices. Commissions started in the four-figure range. His prints were several hundred dollars each. He sold nothing cheaper. I understand paying an artist for their work, but this was out of my budget. He wasn't there for the fans; he was there for a payday. Apparently, Neal Adams is also aware of his legendary status.
I have dozens of autographed issues (it used to be hundreds, but that's a different story) in my collection. Along with them are more stories of great experiences with creators like Michael Turner, Gail Simone, and Jimmy Palmiotti. Likewise, there are stories of disappointment with the likes of Arthur Suydan and Frank Miller.
These experiences are meaningful to me as a reader and collector, but they've profoundly affected me as a writer. I want to be the type of writer that leaves his fans with a great story and a lasting impression that brings a smile to their faces. I choose to be like Bendis. If someone is willing to spend their money on something I've written, I will sign it with a smile and a handshake.