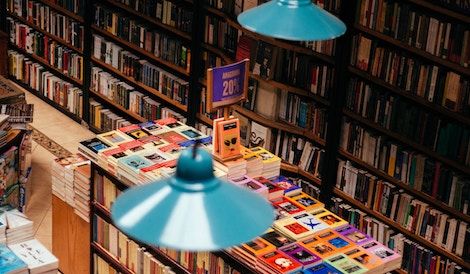 LGBTQ
My Dream Queer Bookstore
Like many of us, I have long dreamed of owning and running a bookstore. It's not a dream I envision ever coming to life, because who can afford that? But that doesn't mean I don't still have extensive plans for it. I dream of Queer late night bookstores with little cafes in them. There's only one LGBTQIA+ bookstore in the UK, Gay's the Word in London, and it's time there were more.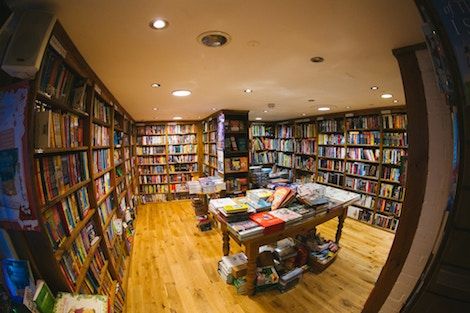 Book Stock
I need a store that only stocks books by LGBTQIA+ folx. I don't care how good your books about raising a transgender child as a cishet parent is, you can sell that elsewhere. This space is for own voices with a focus on marginalised identities.
Books by the letters other than L and G aren't an almost nonexistent side section, but are integral to the store. The same for books by LGBTQIA+ folx who are POC, Disabled, Women, and so on. Whatever combination of identities you inhabit, you should be able to find books by and about folx like you.
In the same vein as uplifting marginalised voices, there is a multilingual section. Books in some of the other commonly spoken languages in the store's city, and books in braille. There's also a second-hand section with options to buy and sell. And an extensive queer & feminist zine collection.
Other Stock
This isn't only a bookstore; it's a general Queer lifestyle store. We've got other LGBTQIA+ media, including magazines, movies, music, TV boxsets, and games. All with the same focus on own voices as with books. There's merchandise for your favourite queer books and media. There's clothes, gender-affirming items, sex toys, and a multitude of different pride flags.
Café
The cafe has a wide selection of teas, brunch foods, cocktails, and mocktails.
Store Arrangement
Aside from the main store space, there are also children's and adult/mature collections.
Books are shelved by genre and identity. Maybe you want transgender science fiction or asexual romance. Having them grouped together makes finding more marginalised combinations easier.
Own voices reading recommendations are throughout the store. There are cards for patrons to fill out with their own recommendations.
A table of LGBTQIA+ resources and fliers to take. Also free condoms.
This should go without saying but the whole shop & stock is wheelchair accessible. Audio induction loop is also available.
Events
What's a good bookshop without a plethora of events? We've got themed book groups, writing groups and workshops, talks, and book launches. Spoken word nights, drag nights, zine workshops, and transgender clothes swaps. And the all-important Drag Queen/King Storytime.
Decorations
Vintage queer activist posters and various queer portraits and artwork cover the walls. Copies of which are for sale. Rainbow fairy lights illuminate the shelves. The music playing is all LGBTQIA+, largely POC, artists with lots of punk and dance tunes. A cat roams the store. Preferably named after an LGBTQIA+ icon [my own, born with a uterus, is named Harvey Milk].
General Store Running
The store is open late into the evening, a safe space to hang out in. Dogs are welcome to hang out too! There's a website with book lists for a variety of topics, helpful resources for the LGBTQIA+ community, and an online store with global delivery. A limited selection of books are available on a free ebook library lending service. Discounts are available for patrons who are on benefits/welfare, are students, or union members.
This is what my own dream bookstore would look like, how about yours?