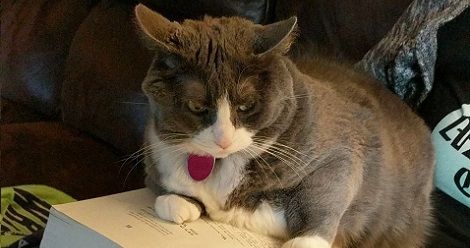 Humor
My Cat Reviews Books
This content contains affiliate links. When you buy through these links, we may earn an affiliate commission.
My cat reviews books all the time in the privacy of our home, but we recently decided it was time she shared her opinions with the world. Her name is Sylvia, and while I can't claim she was named after Sylvia Plath (my little sister christened her), she turned out to have a feline version of the poet's personality. My cat Sylvia is an introspective, troubled old soul with a refined literary taste. She knows what she likes and what she doesn't. Take, for example, her thoughts on House of Leaves by Mark Z. Danielewski: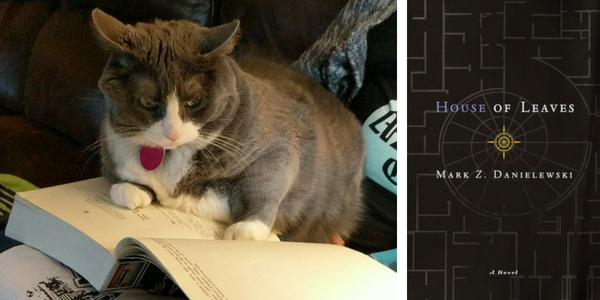 Too pretentious, and also way too much flipping back and forth to appendices for her little paws. DNF'd.
Jomny Sun is quite the opposite: a good and precious graphic novel about finding friendship and meaning in a strange world. I'm a aliebn. Ur a aliebn. Please don't take it back to the library.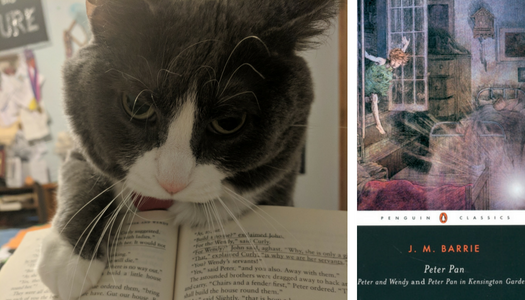 Come back from Neverland right now and pet me. You are Peter, that book is Wendy, and I am Tinker Bell.
Too much roadkill. That guy definitely ran over the turtle on purpose.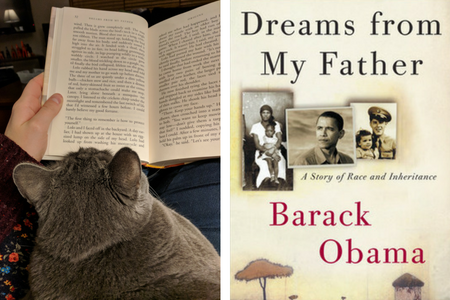 As it is with most cats, Sylvia's father was absent from her life, just like Obama's was from his, so she could empathize with that element of his memoir. (She was also born into an Obama presidency, so this was a nostalgic read for her.)
The Obama book made both of us nostalgic for times gone by, so we headed over to the shelf of picture books to relive our younger days. This just made her grumpy, though, because admittedly I have never taken her to the movies.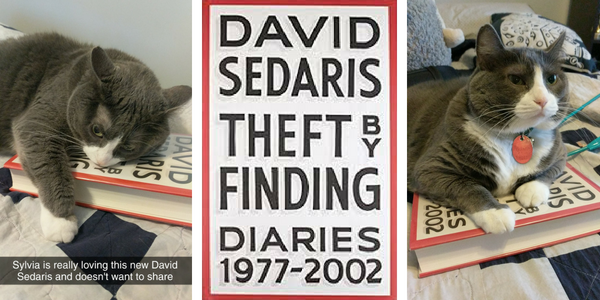 Finally, someone who gets my dry sense of humor and appreciation for the seemingly mundane elements of daily life. Also, I saw what you did with the Jomny Sun book—don't take this one back to the library, too.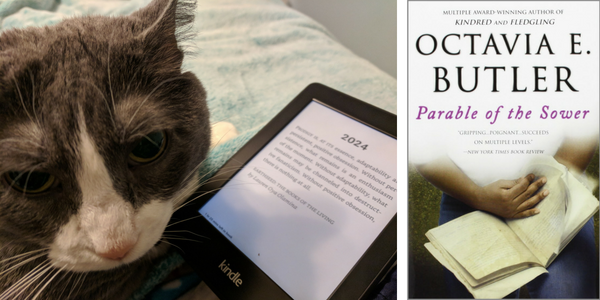 Just a few pages in and it's already depressing—tell me again why we voluntarily read dystopian lit?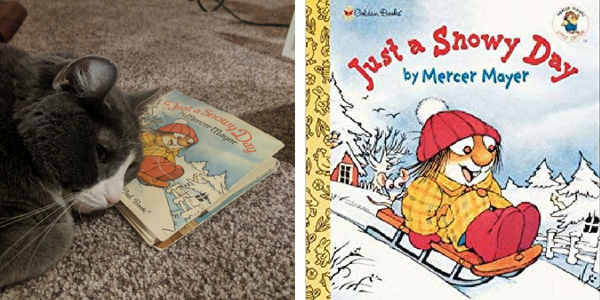 We both needed something sweet and carefree after that last book.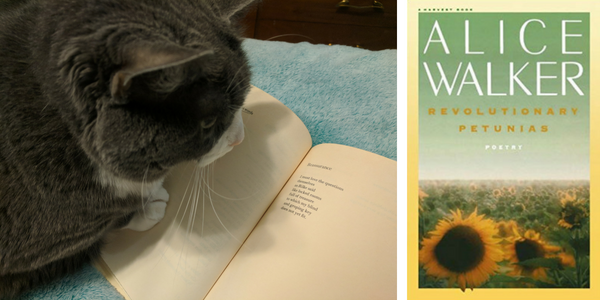 "I must love the questions / themselves," like why you close your bedroom door at night so I can't wake you up begging for attention at 3:00 am.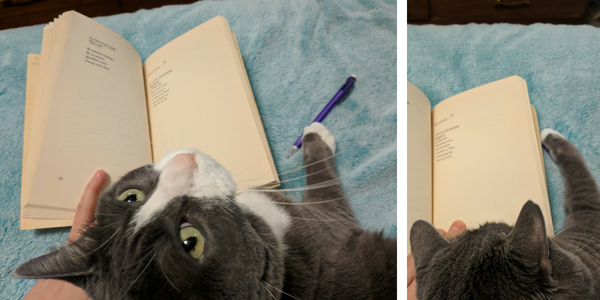 Hang on gonna underline that.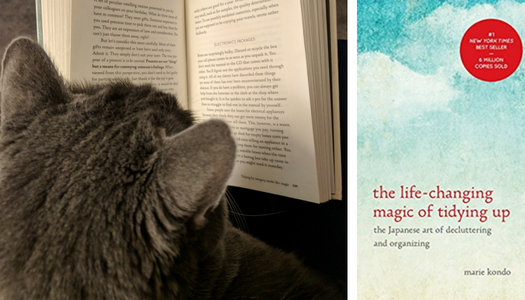 I personally love playing in your clutter, but as long as you don't get rid of any of my favorite things you can tidy up I guess. (More thoughts on decluttering.)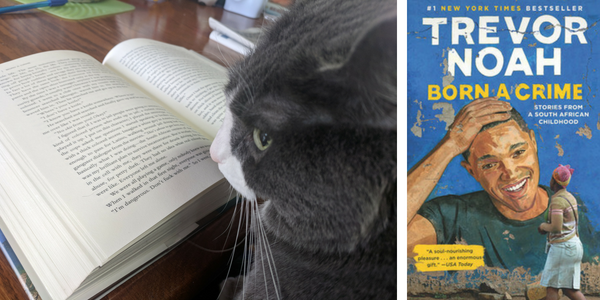 I thought this was just another lighthearted celebrity memoir, but it's actually ripping my heart out.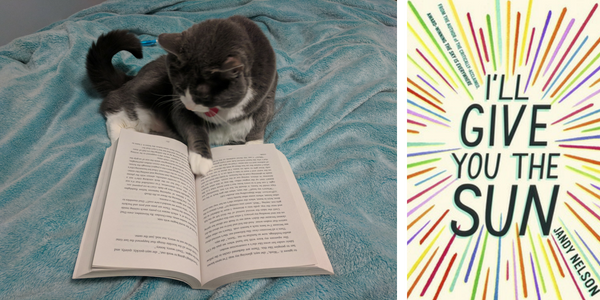 Oh, I just want Noah and Jude to be happy, and I'll give both of them the sun if they just start talking to each other again!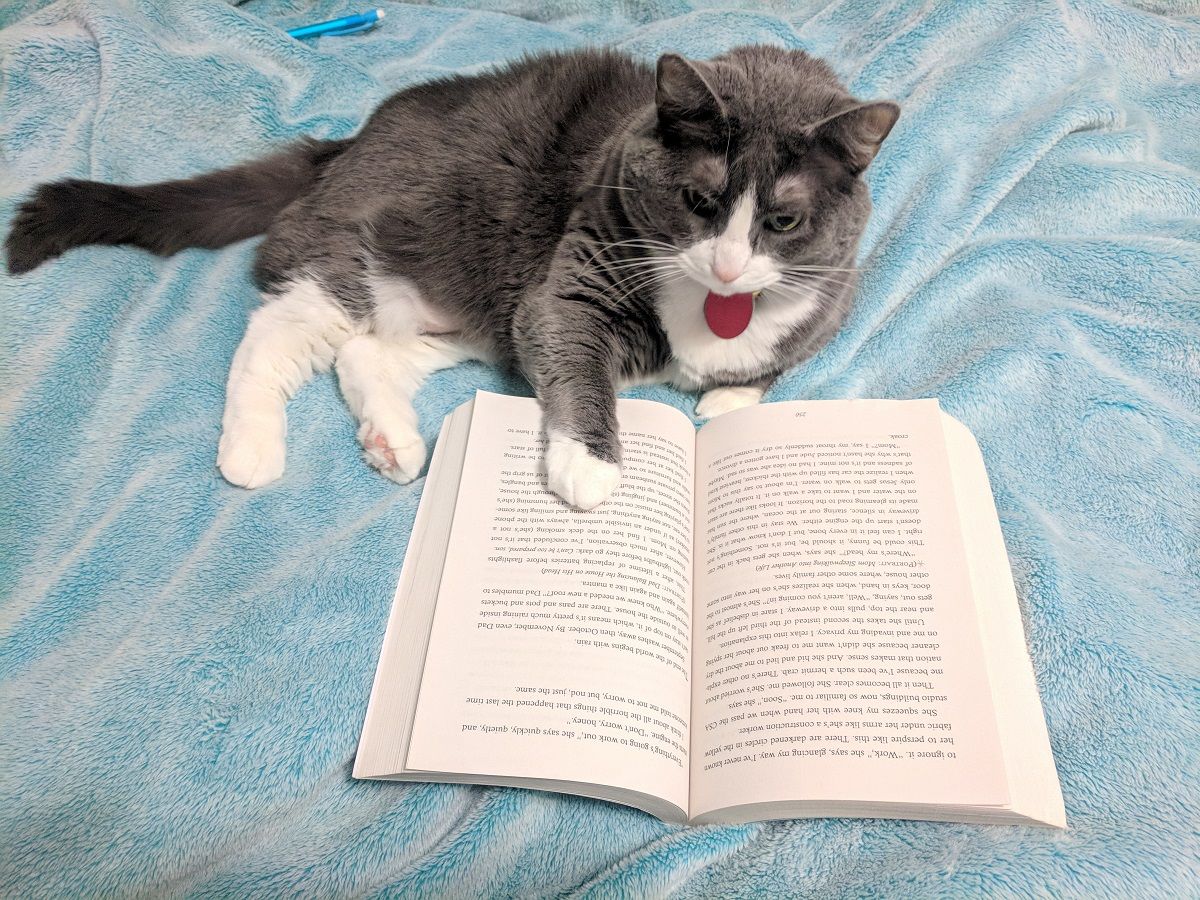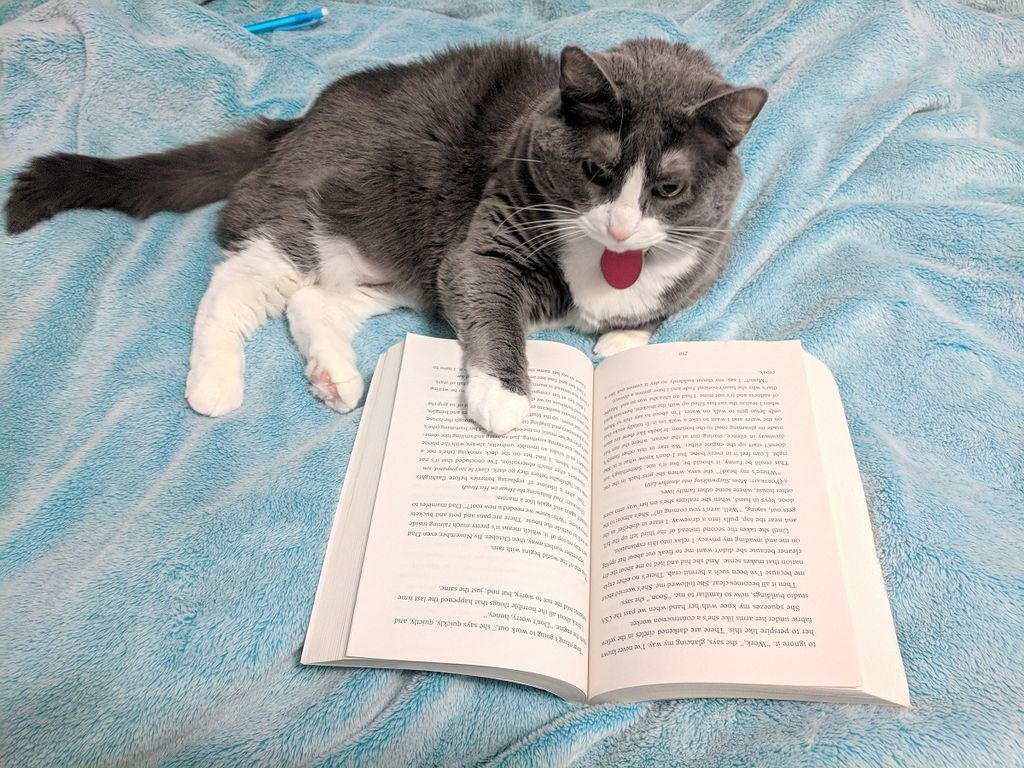 Don't interrupt. This whole book is an emotional roller coaster.
A whole graphic novel about food? Now I'm hungry.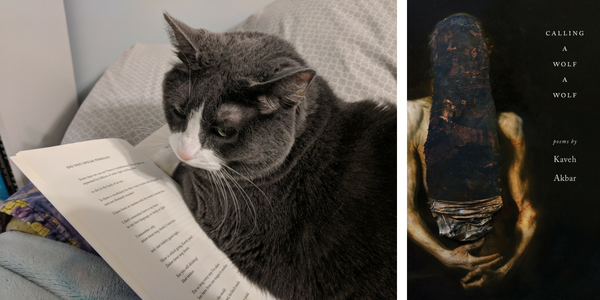 She's been getting back in touch with her inner poet through the work of Kaveh Akbar. He's helping her break through her cynicism and rediscover a kitten-like sense of wonder about the world.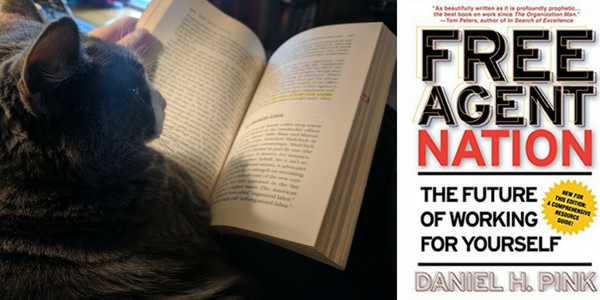 When I decided to start freelancing, Sylvia was thrilled at the idea of me working from home.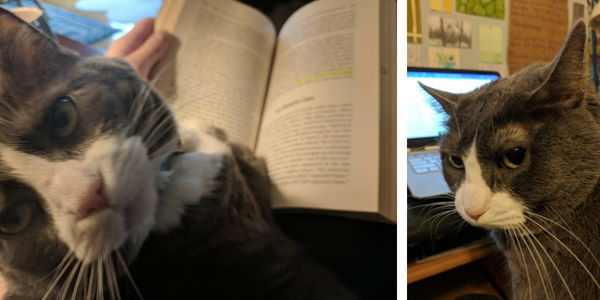 This photo captures the exact moment she realized this meant she could sit on my lap not just when I was reading, but also when I was working. She became my self-appointed supervisor. (This post is Sylvia-approved.)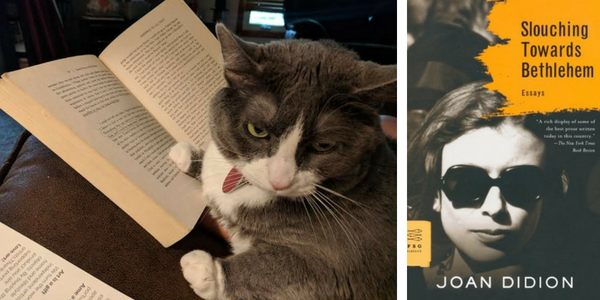 Alas, the switch to freelancing was in preparation for a move from the Midwest to the Big Apple. The last book we read together was Slouching Towards Bethlehem by Joan Didion. Here's what Sylvia had to say as we finished it: This last essay is about Didion deciding to leave New York—tell me again why you're moving there on purpose?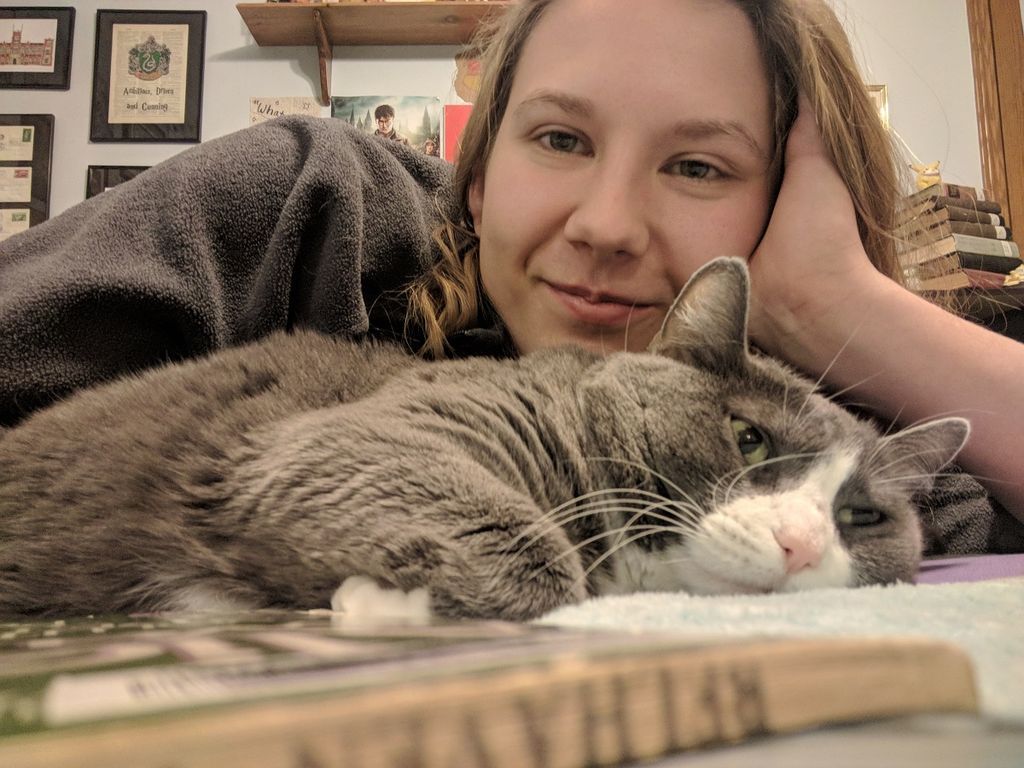 I was lucky to live with a feline friend who's as opinionated about books as I am. We miss each other already.
Enjoyed this post? Check out more pictures of cute animals reading books!