Audiobooks
My Accidental WWII Audiobook Curriculum
This content contains affiliate links. When you buy through these links, we may earn an affiliate commission.
While we at the Riot are taking this lovely summer week off to rest (translation: read by the pool/ocean/on our couches), we're re-running some of our favorite posts from the last several months. Enjoy our highlight reel, and we'll be back with new stuff on Wednesday, July 8th.
This post originally ran Feb. 5, 2015.
_________________________
As I added The Girls of Atomic City to my list of completed audiobooks a few weeks ago, I noticed a trend: a good portion, maybe a tenth, of the audiobooks I've logged over the last four years have been about World War II. At the same time, I don't think I've picked up a single non-audiobook about the war. This might be because I tend to read more non-fiction in audio, but I think it's also because WWII was such a big, theatrical war with so many giant characters, that the extra drama added by a really great audiobook reader helps bring it all into focus.
I've also noticed that reading a mix of fiction and non has brought a richness to the subject that I never got in my history classes in school. When one book raised a question, the next would answer it. The non-fiction gave me a foundation and the fiction added some flesh. (This must be why people read books, I guess? Weird, I know.)
So, with Unbroken in theaters and Agent Peggy Carter on TV, I thought I'd give an overview of some of my favorite WWII audiobooks.
The Girls of Atomic City by Denise Kiernan
Denise Kiernan writes the true story of the women who worked on the Manhattan Project at the secret compound in Oak Ridge, Tennessee. These are the Rosie the Riveters, and also Rosie the Scientists and Rosie the Secretaries and Maids.
I've seen the posters, and I knew that women became important in the American work force during WWII, I didn't have more than a vague idea of women in bandanas. Kiernan's interviews cover issues like how the women adjusted to dressing under fabric rations and what the weekend dances were like, but also what it was like to be told that women can't go to engineering college and what kinds of punishments they faced if they spilled a government secret. Kiernan also spends quite a bit of time talking about the unfair treatment of minority workers at Oak Ridge. White people lived in pre-fab houses, minority workers were promised houses but given hutments, regardless of their work station. The housing was divided by gender and not even married couples weren't allowed to live together. This was, um, not optimal.
Cassandra Campbell's clear voice handles the accents of women from around the country beautifully, and makes the (quite a bit of) technical jargon easy to listen to.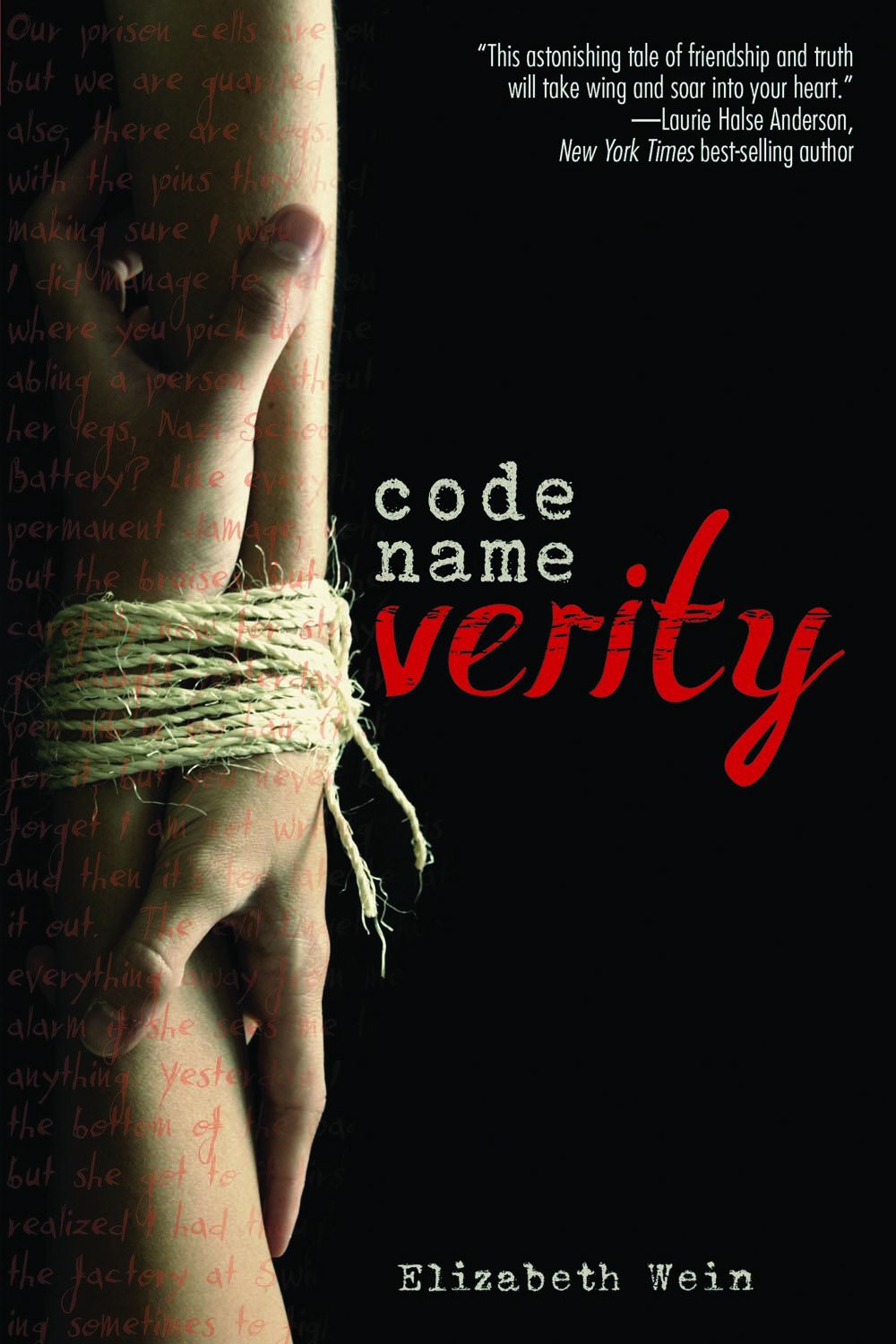 Code Name Verity by Elizabeth Wein
First off: there were female pilots during WWII. I did not know this. Female WWII pilots are neat. They did not fly combat missions, but they did do supply runs and transport, at least in the UK. It's a great companion to The Girls of Atomic City. I also learned about friendship and loyalty and heartbreak and crying. It's just that kind of book. Man, I love this book. It is definitely my favorite on this list. The audio for Code Name Verity is especially great: Morven Christie and Lucy Gaskell's Scottish and English accents add so much to the personalities of the two main characters, and there are certain passages where I know my eye might have skipped over some dialogue in the paperback, but the audiobook forced me to hear every word.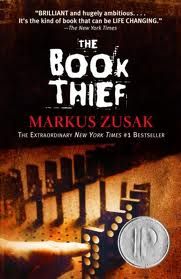 The Book Thief by Marcus Zusak
It is very easy to jump to conclusions about Germans in WWII. Obviously, all Germans were Nazis and all Germans were terrible, right? Okay, I knew all Germans weren't Nazis, but I did tend to think of all Germans in the 1940s as a solid block of antisemitism. What I loved about Book Thief was that it broke up that block and showed me what real people might have looked and acted like. There were plenty of good people doing the best that they could, even if they weren't actively working to take out the Nazis.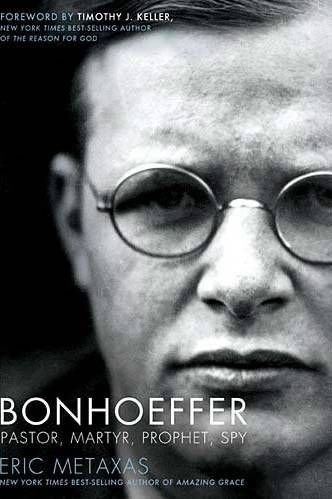 Bonhoeffer by Eric Metaxas
Speaking of Germans fighting for the cause, one of the most famous has to be Dietrich Bonhoeffer, the theologian and spy. Bonhoeffer was a proud German nationalist, and even served in the German army in WWI. But as Hitler came to power, Bonhoeffer began to see that something was not right, and there were things more important than Germany's world domination. Bonhoeffer's change of heart doesn't happen overnight, and Metaxas walks us slowly through Bonhoeffer's conversion and shows how his faith led him to stand against Hitler. I don't always agree with Metaxas's conclusions, but that doesn't take away from the immense value of the book. And again, reading about the life of a real German shattered the cartoon stereotype of the flailing Nazi yesmen I had in my head.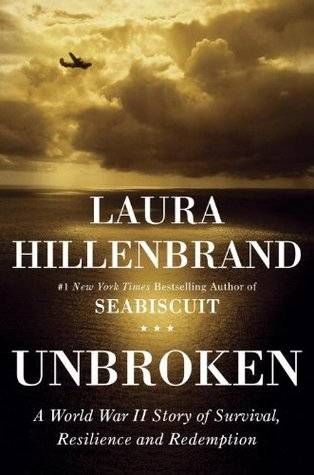 Unbroken by Laura Hillenbrand
This is the only book on my list about an actual soldier, but Louis Zamperini went through so much! He's almost a one-stop shop for soldiering experiences! This book made me so grateful that so many were willing to go through so much, and also made me feel pretty bad about myself, as I have not only not changed history through my service, but I haven't won any awards for any physical feats. Where the movie glosses over some of Zamperini's trials, the book spells them out fully, and again, the audio forces you to pay full attention to Zamperini's sacrifices and strength. This is also just about the only thing I've read about the war in the Pacific, and I need to find more.
Also, Edward Herrmann reads the audiobook, in case you want to spend 14 hours listening to Richard Gilmore teach you about history.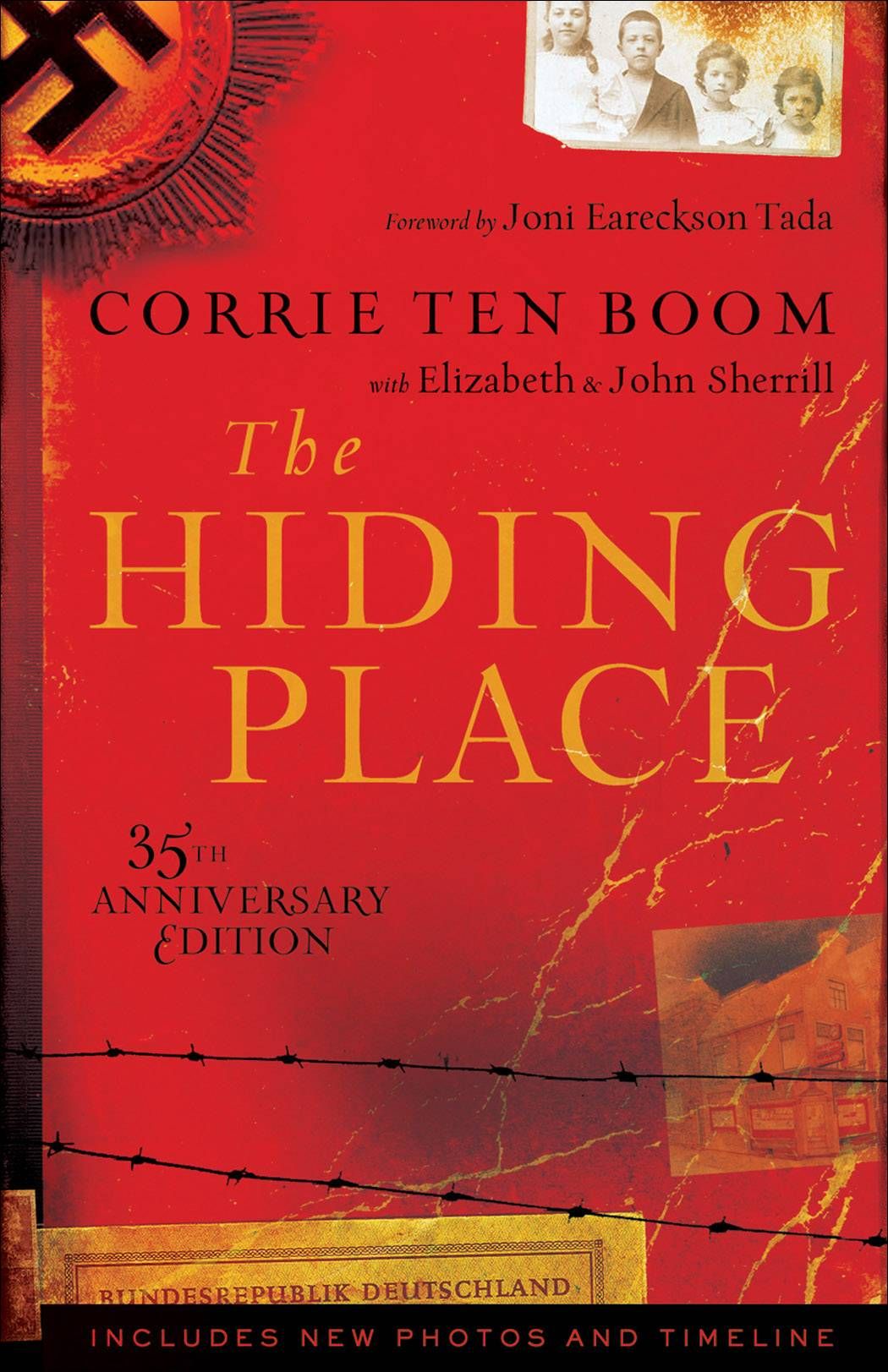 The Hiding Place by Corrie Ten Boom
My favorite Audible review of The Hiding Place is titled "Wasn't prepared to be this inspired!" By the time WWII reached the Netherlands, Corrie Ten Boom thought of herself as quiet spinster, happy to repair watches for the rest of her days. When the need arose, though, she used her business knowledge and technical know-how, first to to distribute stolen ration cards and then, in prison camps, to disable the German radios she was given to build. Ten Boom isn't an intimidating figure: she was a quiet lady, content in her shop. She tells of her fears and her struggles about the theft and lying necessary to keep Jews hidden in her home. But when it counted, she showed incredible faith, strength, and courage. Also, I love reading about the war from the perspective of someone who isn't in Germany, France, or the UK like most WWII books seems to be.
The version that I listened to was read by Bernadette Dunn, and my next audiobook following was Wild, also read by Bernadette Dunn. To hear Corrie Ten Boom and Cheryl Strayed share a voice is just a bit surreal.
So there's my accidental WWII curriculum. I know I have some holes–I particularly would like to read about Japanese civilians in the 40s–so I'm looking to you guys for recommendations.