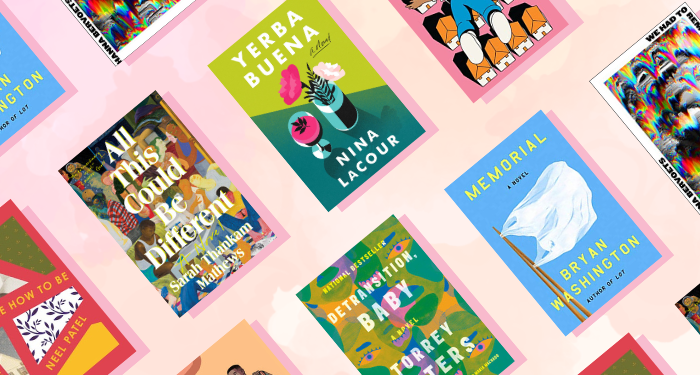 Fiction
20 Must-Read Queer Millennial Novels
I was born in 1986, which makes me a millennial, although the truth is whenever anyone starts talking about generations I get confused and have to look it all up. What is Gen X again? And what about Gen Y? Oh, wait, that's another name for millennials, right? I can't keep track. So I don't pay a whole lot of attention to memes about what millennials are like, or lists about books millennials should read, or quizzes that will explain to me why I am a millennial based on my habits and/or knowledge of pop culture.
I may be a lackluster millennial when it comes to keeping up with trends and buzzwords, but there's nothing I love more than books that speak to — loosely defined — the queer millennial experience(s). There's a lot of discussion, on the bookish internet, about the great millennial novels — what they are, who's writing them, why we should be reading them. I'm not especially interested in that discourse, but I am very interested in the many queer authors whose work directly addresses all of the messes my peers and I are facing. I crave books that reflect the best and the worst of living through these times. I seek out novels that deal with climate change, exploitative capitalism, economic uncertainty, and internet dating culture. I lose myself in books about queer families, non-normative relationships, and the importance of queer friendship. In all of these stories, I am seeking not just reflections of my own experiences, but ways to understand the experiences of other queer people.
These 20 brilliant books are about millennials. That's how I'm defining a millennial novel, though I've stretched the definition of who counts as a millennial a bit on both sides, because generational divides are blurry. I don't actually care what books we'll look back on in 50 or 100 years and declare "the voice of a generation." These are the books that are speaking to me right now. These are the ones that get it right about what it feels like to be a queer millennial.
---
Looking for more great millennial books? Check out this list of the great millennial novels (so far). You might also be interested in 11 Books Every Edgy Millennial Read as a Teen. And if you're rolling your eyes at the whole idea of millennial novels, give this a read: Classic Novels Rewritten as Millennial Clickbait.