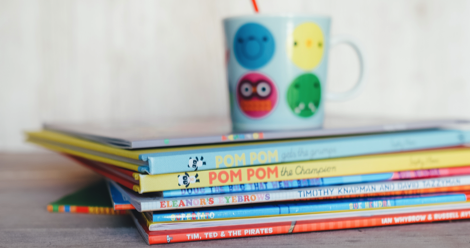 This content contains affiliate links. When you buy through these links, we may earn an affiliate commission.
"Mrs. Willoughby, can you read us a story now?" my junior kindergarten students often ask during snack time, lunch time, center time, or any other time when there is a free moment in our schedule. Preschoolers simply love books! They love preschool books about trucks, princesses, animals, Star Wars, underwear, and many other things. These are some of the best preschool books for young readers.
Reading with Preschoolers
Preschoolers are children ages 3–5. Most can sit still and listen to a story for at least five minutes. They also understand how to care for books and are ready for "real" books instead of board books. Here are some tips for reading with these little book lovers:
Whenever possible, let your preschooler choose the books to read. Visit your library often with your little one!
Books do not have to be read in one sitting. Use a fun or fancy bookmark to mark your place when your preschooler starts getting wiggly.
Ask your preschooler questions about the book while you read. Point out such things as the title, spine, author's name, and end pages.
Don't be afraid of books with longer words or sentences. Children do not need to understand every word in the book. Let them take it all in—the words, sentence flow, and illustrations.
It is okay to read the same book over and over! Kids learn from repetition. With that being said, it is also okay to "lose" a book from time to time or tell your child that it is due back at the library today even when it is not due for another week (I'm thinking about you, Lightsaber Battles!).
50 Must-Read Preschool Books
Here is a list of the best preschool books that kids love as much as macaroni and cheese!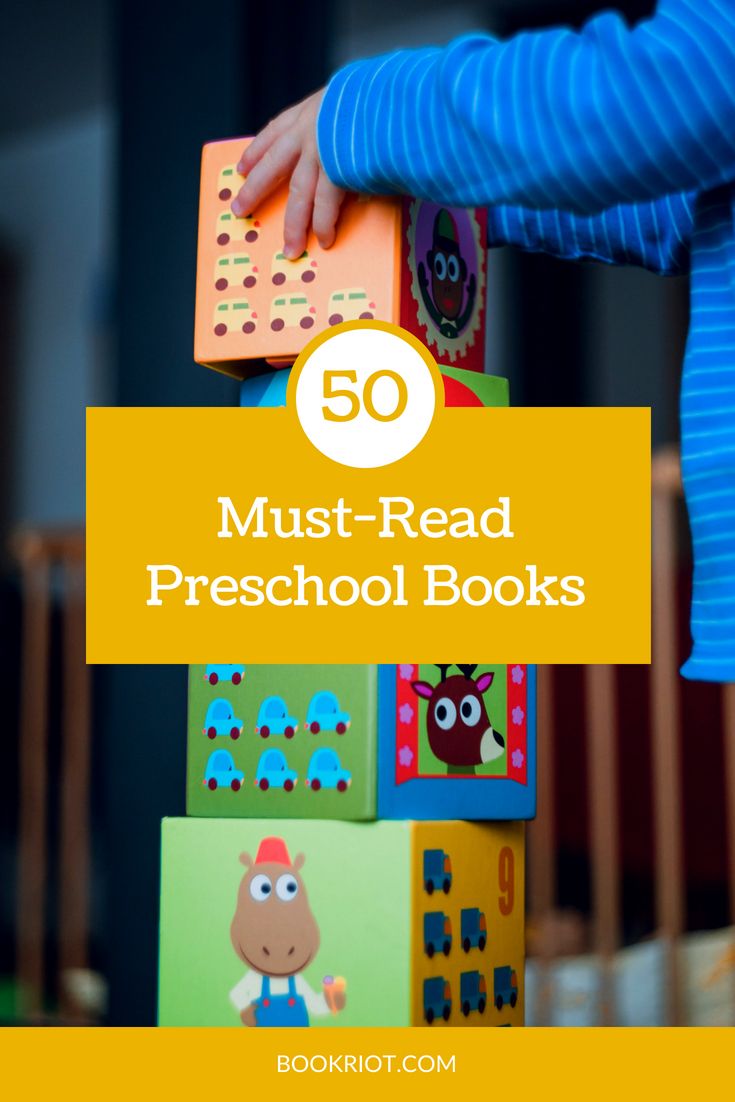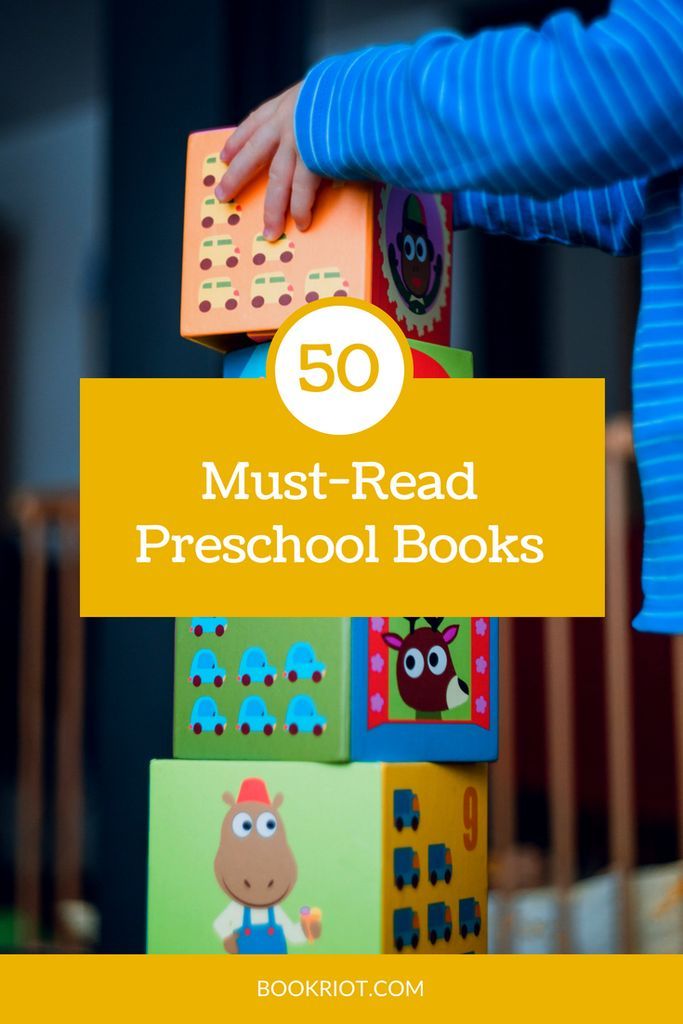 Classic Preschool Books
"This tale of a peddler and a band of mischievous monkeys is filled with warmth, humor, and simplicity and also teaches children about problem and resolution."
"Buckle-up for a fun-filled day of planes, trains, automobiles…and even a pickle truck! Featuring hundreds of clearly labeled vehicles, this is the perfect book for little vehicle fans from the one and only Richard Scarry."
One night, a little boy named Max dons his wolf suit "and makes mischief of one kind or another." After his mother sends him to his room, Max imagines that he sails away to where the Wild Things are. After swinging from trees, ruling the Wild Things, and even joining in a wild rumpus, Max realizes that there really is no place like home!
"The story of a train filled with toys and gifts for little boys and girls that breaks down before reaching the children. After asking several passing trains for help over the hill, a little blue train agrees to help the stranded toys. Even though she is small, the blue train tries her best to bring the toys to the children on the other side of the hill."
5. Corduroy by Don Freeman
Corduroy is a stuffed bear in green, corduroy overalls who lives on a department store shelf and longs for a home. After a night full of adventures, a little girl named Lisa takes Corduroy home and he happily thinks, "You must be a friend. I've always wanted a friend."
"No book has captured the magic and sense of possibility of the first snowfall better than The Snowy Day. Universal in its appeal, the story has become a favorite of millions, as it reveals a child's wonder at a new world, and the hope of capturing and keeping that wonder forever."
Frances's favorite food is bread and jam and she refuses to try other foods. Frances's mother treats her to bread and jam for every meal until this picky eater gives in and learns to love the spaghetti and meatballs, lobster-salad sandwiches, and vanilla pudding that her mother provides. Don't read this one on an empty stomach!
8. Abiyoyo by Pete Seeger
"No one wants to hear the little boy play his ukulele anymore…Clink, clunk, clonk. And no one wants to watch his father make things disappear…Zoop! Zoop! Until the day the fearsome giant Abiyoyo suddenly appears in town, and all the townspeople run for their lives and the lives of their children! Nothing can stop the terrible giant Abiyoyo, nothing, that is, except the enchanting sound of the ukulele and the mysterious power of the magic wand."
"Once upon a time there was a Little House way out in the country," begins Virginia Lee Burton's book about a Little House and the changes that happen around her. First a road is built, then other houses, buildings, and an elevated train. The Little House dreams about life out in the country again when she is rescued, repaired, and lovingly placed on a new hillside. This is a great book for teaching about the passing of time."
"Mrs. Mallard was sure that the pond in the Boston Public Gardens would be a perfect place for her and her eight ducklings to live. The problem was how to get them there through the busy streets of Boston. But with a little help from the Boston police, Mrs. Mallard and Jack, Kack, Lack, Nack, Ouack, Pack, and Quack arrive safely at their new home."
11. Swimmy by Leo Lionni
"Deep in the sea lives a happy school of fish. Their watery world is full of wonders, but there is also danger, and the little fish are afraid to come out of hiding…until Swimmy comes along. Swimmy shows his friends how—with ingenuity and team work—they can overcome any danger."
Interactive Preschool Books
"In this sly activity board book from celebrated international favorite Taro Gomi, young readers will delight to find hidden objects amidst familiar characters. When a crocodile's dangerous smile can become a shiny toothbrush and a butterfly's camouflage transforms into adorable heart shapes, there's no telling what comes next! Kids will love learning that not everything in this world is as it seems."
13. Play This Book by Jessica Young and Daniel Wiseman
"There are lots of ways little hands can make music. Each page of this interactive book invites readers to strum the guitar, slide the trombone, crash the cymbals, and more—no instruments required! With a delightful rhyming text and engaging illustrations, this book is full of instruments waiting to share their sounds. The only thing this band needs is YOU! Just use your imagination, turn the pages, and Play This Book!"
"Press the yellow dot on the cover of this book, follow the instructions within, and embark upon a magical journey! Each page of this surprising book instructs the reader to press the dots, shake the pages, tilt the book, and who knows what will happen next! Children and adults alike will giggle with delight as the dots multiply, change direction, and grow in size. Especially remarkable because the adventure occurs on the flat surface of the simple, printed page, this unique picture book about the power of imagination and interactivity will provide read-aloud fun for all ages!"
15. Mix It Up by Hervé Tullet
"Accept Hervé Tullet's irresistible invitation to mix it up in a dazzling adventure of whimsy and wonder. Follow the artist's simple instructions, and suddenly colors appear, mix, splatter, and vanish in a world powered only by the reader's imagination. Tullet—who joins such greats as Eric Carle and Leo Lionni as a master of his craft—sets readers on an extraordinary interactive journey all within the printed page."
"Every book needs you to turn the pages. But not every book needs you to tap it, shake it, jiggle it, or even blow it a kiss. Innovative and timeless, Tap the Magic Tree asks you to help one lonely tree change with the seasons. Now that's interactive—and magical!"
"Every child is a natural mathematician, according to Mitsumasa Anno. Children are constantly comparing and classifying things and events they observe around them. As they try to bring sense and order into what they observe, they are actually performing basic mathematical feats.
With Anno's Counting Book, the creator of the brilliantly inventive Anno's Alphabet invites young readers on another stimulating adventure of the imagination—this time into the world of numbers and counting."
Best Books for Preschoolers that Celebrate Differences
"How can Ralph be so mean? Lucy is one of a kind and Ralph loves to point that out. Lucy's defining moment comes when Ralph truly needs help. Because she knows what she stands for, Lucy has the courage to make a good choice. This charming story empowers children to always do the right thing and be proud of themselves, even when they are faced with someone as challenging as Ralph."
19. Spoon by Amy Krouse Rosenthal
"He's always been a happy little utensil. But lately, he feels like life as a spoon just isn't cutting it. He thinks Fork, Knife, and The Chopsticks all have it so much better than him. But do they? And what do they think about Spoon? A book for all ages, Spoon serves as a gentle reminder to celebrate what makes us each special."
"An endearing, confidence-boosting book for children to know that they are special and important just the way they are."
"The Family Book celebrates the love we feel for our families and all the different varieties they come in. Whether you have two moms or two dads, a big family or a small family, a clean family or a messy one, Todd Parr assures readers that no matter what kind of family you have, every family is special in its own unique way."
"'It's okay to need some help. It's okay to be a different color. It's okay to talk about your feelings.' Todd Parr writes a reassuring book about being who you are."
Best Preschool Books About Feelings
"In this fresh look at a positive way to face our bad, grumpy, and wild moods, bell hooks brings a vision of calm with soothing rhythmic text, while Chris Raschka's vibrant art adds compassion and humor, reminding readers that sometimes you just have to go inside and let it slide."
"Melvin throws fit after fit when he doesn't get what he wants. He must learn how to deal with disappointment. After all, you get what you get and you don't throw a fit. This important life lesson is illustrated beautifully in this relatable storyline."
"It's Llama Llama's first day of preschool! And Llama Llama's mama makes sure he's ready. They meet the teachers, see the other children, and look at all the books and games. But then it's time for Mama to leave. And suddenly Llama Llama isn't so excited anymore. Will Mama Llama come back?
Of course she will. But before she does, the other children show Llama Llama how much fun school can be!"
"Count down with Pete in this rocking story that makes counting fun! Pete the Cat is wearing his favorite shirt—the one with the four totally groovy buttons. But when one falls off, does Pete cry? Goodness, no! He just keeps on singing his song—after all, what could be groovier than three groovy buttons?"
"School is starting in the forest, but Chester Raccoon does not want to go. To help ease Chester's fears, Mrs. Raccoon shares a family secret called the Kissing Hand to give him the reassurance of her love any time his world feels a little scary. Since its first publication in 1993, this heartwarming book has become a children's classic that has touched the lives of millions of children and their parents, especially at times of separation, whether starting school, entering daycare, or going to camp."
"Have you ever had a grumpy day and not known why? Penguin is having a grumpy day like that. No matter what he does, he just can't shake it! Sometimes the only thing left to do is wash the grumpy day away and start over. The simple text and lively illustrations are the perfect cure for even the grumpiest of days."
Favorite Read Alouds
"'I be boy. All bliss boy. All fine beat. All beau boy. Beautiful'
Famed author bell hooks brings us a tight, exuberant story that captures the essence and energy of what it means to be a boy."
"Ruby's mind is always full of ideas. One day, she finds some old boards and decides to build something. She invites her brothers to help, but they just laugh and tell her she doesn't know how to build.
'Then I'll learn,' she says.
And she does! When she creates a dazzling fort that they all want to play in, it is Ruby who has the last laugh. With sprightly text and winsome pictures, this modern spin on the timeless favorite The Little Red Hen celebrates the pluck and ingenuity of young creators everywhere!"
"Join in the fun of a child's very busy day, as he jumps, runs, and plays from morning to night. Full of youthful exuberance, Taro Gomi's simple words and vibrant illustrations show all of the action and excitement children find in each new day."
"Dragons love tacos. They love chicken tacos, beef tacos, great big tacos, and teeny tiny tacos. So if you want to lure a bunch of dragons to your party, you should definitely serve tacos. Buckets and buckets of tacos. Unfortunately, where there are tacos, there is also salsa. And if a dragon accidentally eats spicy salsa…oh, boy. You're in red-hot trouble.
The award-winning team of Adam Rubin and Daniel Salmieri has created an unforgettable tale of new friends and the perfect snack."
"Join the members of one family as they head to the Food Truck Fest! They gather their things, cross the bridge, and prepare for a fun-filled day. And as they get ready, the workers on the food trucks get ready, too—preparing, tasting, and traveling across the bridge to join all the other kitchens-on-wheels. With delicious free samples and cuisines from around the world, it's a day of trying new things and having fun together!"
"When a bus driver takes a break from his route, a very unlikely volunteer springs up to take his place—a pigeon! But you've never met one like this before. As he pleads, wheedles, and begs his way through the book, children will love being able to answer back and decide his fate. In his hilarious picture book debut, popular cartoonist Mo Willems perfectly captures a preschooler's temper tantrum."
"Trixie, Daddy, and Knuffle Bunny take a trip to the neighborhood Laundromat. But the exciting adventure takes a dramatic turn when Trixie realizes somebunny was left behind? Using a combination of muted black-and-white photographs and expressive illustrations, this stunning book tells a brilliantly true-to-life tale about what happens when Daddy's in charge and things go terribly, hilariously wrong."
"In autumn, a strong wind blows flower seeds high in the air and carries them far across the land. One by one, many of the seeds are lost—burned by the sun, fallen into the ocean, eaten by a bird. But some survive the long winter and, come spring, sprout into plants, facing new dangers—trampled by playing children, picked as a gift for a friend. Soon only the tiniest seed remains, growing into a giant flower and, when autumn returns, sending its own seeds into the wind to start the process over again."
"In this lively picture book, children discover shapes all around them: rectangles are ice-cream carts and stone metates, while triangles are slices of watermelon and quesadillas. Many of the featured objects are Latino in origin, and all are universal in appeal. With rich illustrations, a fun-to-read rhyming text, and an informative glossary, this playful concept book will reinforce the shapes found in every child's day!"
"The Rainbow Fish is an international best-seller and a modern classic. Eye-catching foil stamping, glittering on every page, offers instant child appeal, but it is the universal message at the heart of this simple story about a beautiful fish who learns to make friends by sharing his most prized possessions that gives the book its lasting value."
"Beep! Beep! Beep! Meet Blue. A muddy country road is no match for this little pick up—that is, until he gets stuck while pushing a dump truck out of the muck. Luckily, Blue has made a pack of farm animal friends along his route. They're willing to do whatever it takes to get their pal back on the road. Filled with truck sounds and animal noises, here is a rollicking homage to the power of friendship and the rewards of helping others."
"Maya, who lives in the dusty desert, opens her eyes wide to find the colors in her world, from Papi's black hair and Mami's orange and purple flowers to Maya's red swing set and the fiery pink sunset."
"It's evening in the forest and Little Owl wakes up from his day-long sleep to watch his friends enjoying the night. Hedgehog sniffs for mushrooms, Skunk nibbles at berries, Frog croaks, and Cricket sings. A full moon rises and Little Owl can't understand why anyone would want to miss it. Could the daytime be nearly as wonderful? Mama Owl begins to describe it to him, but as the sun comes up, Little Owl falls fast asleep."
"When all the letters of the alphabet race one another up the coconut tree, will there be enough room? Of course there is always enough room for this rollicking alphabet chant that has been a children's favorite for more than twenty years!"
"'What can you do with ten black dots? One dot can make a sun, two dots can make the eyes of a fox, and three dots can make a snowman's face.' That's just the beginning in this unique counting book!"
"In simple, powerful words and vibrant illustrations, Donald Crews evokes the rolling wheels of that childhood favorite: a train."
45. Jamberry by Bruce Degan
"A small boy and a big friendly bear embark on a berry-picking extravaganza, looking for blueberries, blackberries, and strawberries. Their fun adventure comes to a razzamatazz finale under a starberry sky."
"Follow these busy girls as they climb mountains, fly hot-air balloons, and soak in a rainbow-sky sunset. Charming rhyming verse and adorable art make this picture book irresistible—and perfect for sharing!"
"Do you remember to turn off the tap while you brush your teeth? How about using both sides of the paper when writing and drawing? Or planting seeds and nurturing the new plants as they grow? Bold, child-friendly illustrations and die-cut pages will draw even the youngest listeners to this gentle reminder of the easy, everyday ways we can be kinder to the earth."
"Simple language and arresting, graphic illustrations introduce readers to the six primary and secondary colors and the adorable antics of six creative little penguins. A lively text, asking children to participate by answering questions, makes this an engaging, heartwarming story that is perfect for bedtime, story time, or anytime."
"One by one, woodland animals find it and crawl in; first, a curious mole, then a rabbit, a badger and others, each one larger than the last. Finally, a big brown bear is followed in by a tiny brown mouse and what happens next makes for a wonderfully funny climax."
"Every day, children the world over sing, shout, and celebrate Mother Goose rhymes. And now there's a new reason to cheer: Nina Crews has added her own remarkable, jazzy style of illustration to a collection of forty-one favorite verses. Whether it's Jack jumping over a candlestick (atop a cupcake), Georgie Porgie kissing the girls (at the playground), or a fine lady riding a white horse (on the carousel), this exuberant treasury is sure to be read and enjoyed over and over again."
More Of The Best Preschool Books
Many of the authors listed above have multiple preschool books. Find one that your child likes? Make sure to check out more by the same author!
In need of more children's or preschool books? See these posts on great places to find free children's books online, the best children's audiobooks, and nursery rhyme collections. And, find more read-aloud books here!