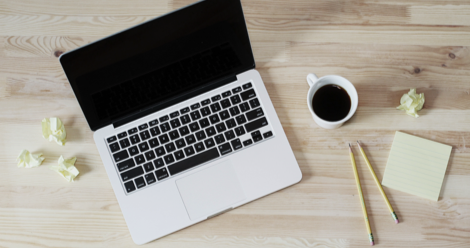 Lists
50 Must-Read Novels About Writers
This content contains affiliate links. When you buy through these links, we may earn an affiliate commission.
Given how much of their lives they spend at a desk, staring down a blank page, it is perhaps a surprise that authors write about anything else. Yet when writers do feature writers as characters, they're playing a risky game: if they get it right, they lend the work a feel of authenticity; if they get it wrong, they can stand accused of navel gazing. Here are 50 novels about writers that belong in the former camp.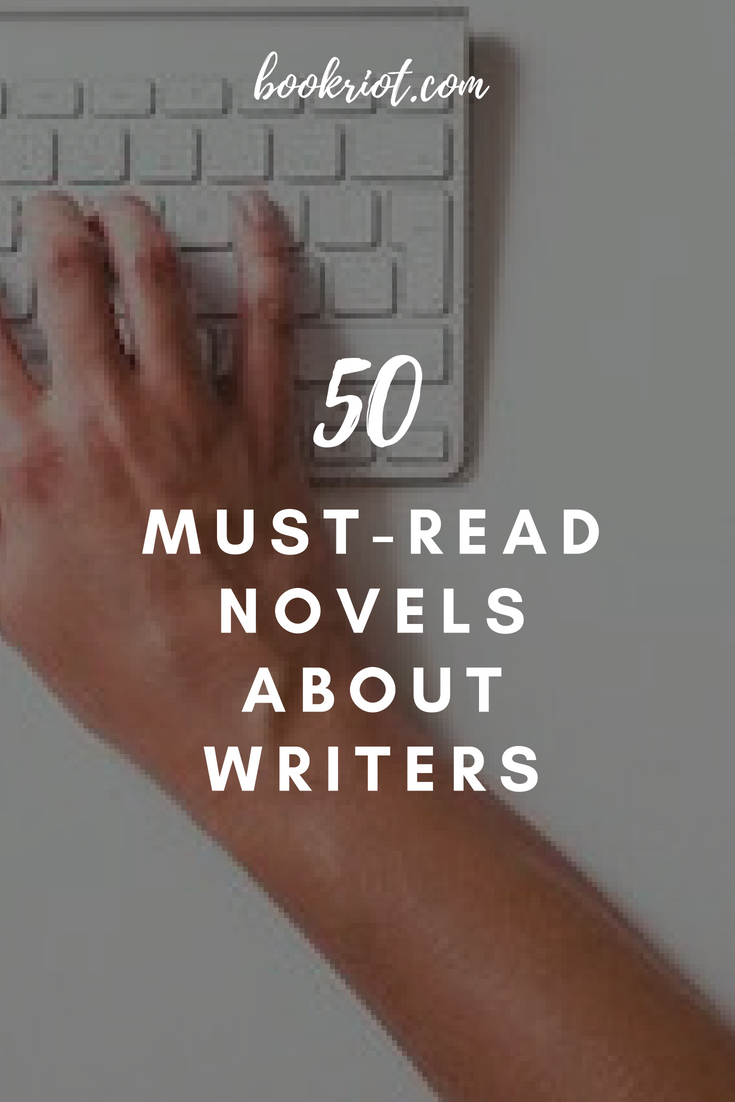 books about writers | book lists | book lists for writers" srcset="https://s2982.pcdn.co/wp-content/uploads/2018/06/50-must-read-books-about-writers.png 735w, https://s2982.pcdn.co/wp-content/uploads/2018/06/50-must-read-books-about-writers-200x300.png 200w, https://s2982.pcdn.co/wp-content/uploads/2018/06/50-must-read-books-about-writers-683x1024.png 683w, https://s2982.pcdn.co/wp-content/uploads/2018/06/50-must-read-books-about-writers-100x150.png 100w, https://s2982.pcdn.co/wp-content/uploads/2018/06/50-must-read-books-about-writers-33x50.png 33w" sizes="(max-width: 599px) 100vw, 599px">
"As the dreaded millennium approaches, Nicola Six, a 'black hole' of sex and self-loathing, attempts to orchestrate her own extinction, choosing her thirty-fifth birthday, November 5, 1999, as the date of her murder. Whom to manipulate into killing her is the question."
"In a stunning juxtaposition of narrative voices, a young wife recounts the grim reality of her marriage, the demands of motherhood, and her loss of freedom, innocence, and hope; while her husband, a disillusioned poet and disenchanted revolutionary, recalls his political struggles and laments the artistic and homosexual freedom that has been denied him in Castro's Cuba."
4 3 2 1 by Paul Auster
"On March 3, 1947, in the maternity ward of Beth Israel Hospital in Newark, New Jersey, Archibald Isaac Ferguson, the one and only child of Rose and Stanley Ferguson, is born. From that single beginning, Ferguson's life will take four simultaneous and independent fictional paths. Four Fergusons made of the same genetic material, four boys who are the same boy, will go on to lead four parallel and entirely different lives."
Amulet by Roberto Bolano
"Amulet is a monologue, like Bolano's acclaimed debut in English, By Night in Chile. The speaker is Auxilio Lacouture, a Uruguayan woman who moved to Mexico in the 1960s, becoming the 'Mother of Mexican Poetry,' hanging out with the young poets in the cafés and bars of the University."
"As a writer who finds inspiration with Hemingway in Paris and Virginia Woolf in London, as a spy recruited by Ian Fleming and betrayed in the war and as an art-dealer in '60s New York, Logan mixes with the movers and shakers of his times. But as a son, friend, lover and husband, he makes the same mistakes we all do in our search for happiness."
"Out of the last hours of Virgil's life and the final stirrings of his consciousness, the Austrian writer Hermann Broch fashioned one of the great works of twentieth-century modernism, a book that embraces an entire world and renders it with an immediacy that is at once sensual and profound."
"The tale of a pair of young scholars investigating the lives of two Victorian poets. Following a trail of letters, journals and poems they uncover a web of passion, deceit and tragedy, and their quest becomes a battle against time."
"It starts with the rats. Vomiting blood, they die in their hundreds, then in their thousands. When the rats are all gone, the citizens begin to fall sick. Like the rats, they too die in ever greater numbers. Cut off, the terrified townspeople must face this horror alone. Some resign themselves to death or the whims of fate. Others seek someone to blame or dream of revenge. One is determined to escape."
"Meet Holly Golightly—a free spirited, lop-sided romantic girl about town. With her tousled blond hair and upturned nose, dark glasses and chic black dresses, Holly is a style sensation wherever she goes. Her apartment rocks to Martini-soaked parties. Yet Holly never loses sight of her ultimate dream—to find a real life place like Tiffany's that makes her feel at home."
"At once a deft parody of the American fame factory and a piercing portrait of young and old desire, this novel introduces two unforgettable characters: Grady Tripp, a former publishing prodigy now lost in a fog of pot and passion and stalled in the midst of his endless second book, and Grady's student, James Leer, a budding writer obsessed with Hollywood self-destruction and struggling with his own searching heart.
Mao II by Don DeLillo
"At the heart of the book is Bill Gray, a famous reclusive writer who escapes the failed novel he has been working on for many years and enters the world of political violence, a nightscape of Semtex explosives and hostages locked in basement rooms. Bill's dangerous passage leaves two people stranded: his brilliant, fixated assistant, Scott, and the strange young woman who is Scott's lover—and Bill's."
"Touching and wonderfully funny, In Custody is woven around the yearnings and calamities of a small-town scholar in the north of India. An impoverished college lecturer, Deven, sees a way to escape from the meanness of his daily life when he is asked to interview India's greatest Urdu poet, Nur—a project that can only end in disaster."
"Alienated from society and paralysed by a sense of his own insignificance, the anonymous narrator of Dostoyevsky's groundbreaking Notes from Underground tells the story of his tortured life. With bitter irony, he describes his refusal to become a worker in the 'anthill' of society and his gradual withdrawal to an existence 'underground'."
"In many ways, Museum is an 'anti-novel.' It opens with more than fifty prologues—including ones addressed 'To My Authorial Persona,' 'To the Critics,' and 'To Readers Who Will Perish If They Don't Know What the Novel Is About'—that are by turns philosophical, outrageous, ponderous, and cryptic. These pieces cover a range of topics from how the upcoming novel will be received to how to thwart 'skip-around readers' (by writing a book that's defies linearity!)."
"Anthony and Gloria are the essence of Jazz Age glamour. A brilliant and magnetic couple, they fling themselves at life with an energy that is thrilling. New York is a playground where they dance and drink for days on end. But as money becomes tight, their marriage becomes impossible. And with their inheritance still distant, Anthony and Gloria must grow up and face reality; they may be beautiful but they are also damned."
"The Blue Flower, which won the National Book Critics Circle Award, revitalizes historical drama through the story of Novalis, an eighteenth-century German romantic poet and visionary genius, and his unlikely love affair with a simple child-woman."
"Jay Mackintosh is trapped by memory in the old familiar landscape of his childhood, to which he longs to return. A bottle of home-brewed wine left to him by a long-vanished friend seems to provide the key to an old mystery. As the unusual properties of the strange brew take effect, Jay escapes to a derelict farmhouse in the French village of Lansquenet. There, a ghost from the past waits to confront him."
"Novelist Eugene Pota is a cultural icon of the twentieth century, struggling to write what will be the last novel of his career. But what to write about when, like so many noted authors before him, all of Pota's output since that first, landmark novel has been scrutinized and dissected—and found wanting?"
"Coco, a young successful female novelist, decides to leave Shanghai for New York. she embarks on the next leg of life's journey, a road that leads her through love, desire, and spiritual awakening.
"A worldwide bestseller since its publication in 1978, Irving's classic is filled with stories inside stories about the life and times of T.S. Garp, novelist and bastard son of Jenny Fields—a feminist leader ahead of her time."
Jose tells the story of Ben Singkol, a renowned author famous for his autoobiographical novel set during the Japanese occupation of the Philippines.
"A Portrait of the Artist as a Young Man portrays the Dublin upbringing of Stephen Dedalus, from his youthful days at Clongowes Wood College to his radical questioning of all convention. In doing so, it provides an oblique self-portrait of the young Joyce himself."
Misery by Stephen King
Misery Chastain is dead. Paul Sheldon has just killed her—with relief, with joy. Misery has made him rich; she was the heroine of a string of bestsellers. And now he wants to get on to some real writing.
That's when the car accident happens, and he wakes up in pain in a strange bed. Annie Wilkes has pulled him from the wreck, brought him to her remote mountain home, splinted and set his mangled legs.
The good news is that Annie was a nurse and has pain-killing drugs. The bad news is that she has long been Paul's Number One Fan. And when she finds out what Paul had done to Misery, she doesn't like it."
A landmark of twentieth-century literature, The Golden Notebook is a powerful account of Anna Wulf, a woman searching for her personal and political identity, recording her emotional and creative lives in notebooks of different colours.
"As he arrives with his family at the villa in the hills above Nice, Joe sees a body in the swimming pool. But the girl is very much alive. She is Kitty Finch: a self-proclaimed botanist with green-painted fingernails, walking naked out of the water and into the heart of their holiday. Why is she there? What does she want from them all? And why does Joe's enigmatic wife allow her to remain?"
"Taipei is an ode—or lament—to the way we live now. Following Paul from New York, where he comically navigates Manhattan's art and literary scenes, to Taipei, Taiwan, where he confronts his family's roots, we see one relationship fail, while another is born on the internet and blooms into an unexpected wedding in Las Vegas."
"Vividly re-creating the history of the manuscript of the Rubaiyaat of Omar Khayyam, Amin Maalouf spans continents and centuries with breathtaking vision: the dusky exoticism of 11th-century Persia, with its poetesses and assassins; the same country's struggles nine hundred years later, seen through the eyes of an American academic obsessed with finding the original manuscript; and the fated maiden voyage of the Titanic, whose tragedy led to the Rubaiyaat's final resting place."
"Death in Venice tells about a ruinous quest for love and beauty amid degenerating splendor. Gustav von Aschenbach, a successful but lonely author, travels to the Queen of the Adriatic in search of an elusive spiritual fulfillment that turns into his erotic doom. Spellbound by a beautiful Polish boy, he finds himself fettered to this hypnotic city of sun-drenched sensuality and eerie physical decay."
Cakes and Ale by Somerset Maugham

"Cakes and Ale
is both a wickedly satirical novel about contemporary literary poseurs and a skillfully crafted study of freedom. As he traces the fortunes of Edward Driffield and his extraordinary wife Rosie, one of the most delightful heroines of twentieth-century literature, Maugham's sardonic wit and lyrical warmth expertly combine in this accomplished and unforgettable novel."
1Q84 BY HARUKI MURAKAMI
"The year is 1Q84.
This is the real world, there is no doubt about that.
But in this world, there are two moons in the sky."
"When Charles Arrowby retires from his glittering career in the London theatre, he buys a remote house on the rocks by the sea. He hopes to escape from his tumultuous love affairs but unexpectedly bumps into his childhood sweetheart and sets his heart on destroying her marriage."
"Iris Murdoch's first novel is set in a part of London where struggling writers rub shoulders with successful bookies, and film starlets with frantic philosophers. Its hero, Jake Donaghue, is a drifting, clever, likable young man who makes a living out of translation work and sponging on his friends. A meeting with Anna, an old flame, leads him into a series of fantastic adventures."
Pale Fire by Vladimir Nabokov
"The American poet John Shade is dead; murdered. His last poem, Pale Fire, is put into a book, together with a preface, a lengthy commentary and notes by Shade's editor, Charles Kinbote. Known on campus as the 'Great Beaver', Kinbote is haughty, inquisitive, intolerant, but is he also mad, bad – and even dangerous?"
Americanah by Chimamanda Ngozi Adichie
"As teenagers in Lagos, Ifemelu and Obinze fall in love. Their Nigeria is under military dictatorship, and people are fleeing the country if they can. The self-assured Ifemelu departs for America. There she suffers defeats and triumphs, finds and loses relationships, all the while feeling the weight of something she never thought of back home: race."
At Swim-Two-Birds by Flann O'Brien (aka Brian O'Nolan)
"Flann O'Brien's first novel tells the story of a young, indolent undergraduate, who lives with his curmudgeonly uncle in Dubin and spends far too much time drinking with his friends. When not drunk or in bed he likes to invent wild stories peoples with hilarious and unlikely characters—but somehow his creations won't do what he wants them to."
"Gordon Comstock loathes dull, middle-class respectability and worship of money. He gives up a 'good job' in advertising to work part-time in a bookshop, giving him more time to write. But he slides instead into a self-induced poverty that destroys his creativity and his spirit. Only Rosemary, ever-faithful Rosemary, has the strength to challenge his commitment to his chosen way of life."
Snow by Orhan Pamuk
"As the snow begins to fall, a journalist arrives in the remote city of Kars on the Turkish border. Kars is a troubled place—there's a suicide epidemic among its young women, Islamists are poised to win the local elections, and the head of the intelligence service is viciously effective."
"When Esther Greenwood wins an internship on a New York fashion magazine in 1953, she is elated, believing she will finally realise her dream to become a writer. But in between the cocktail parties and piles of manuscripts, Esther's life begins to slide out of control. She finds herself spiralling into depression and eventually a suicide attempt, as she grapples with difficult relationships and a society which refuses to take women's aspirations seriously."
"When talented young writer Nathan Zuckerman makes his pilgrimage to sit at the feet of his hero, the reclusive master of American Literature, E.I. Lonoff, he soon finds himself enmeshed in the great Jewish writer's domestic life, with all its complexity, artifice and drive for artistic truth."
"A young man arrives in the Ukraine, clutching in his hand a tattered photograph. He is searching for the woman who fifty years ago saved his grandfather from the Nazis. Unfortunately, he is aided in his quest by Alex, a translator with an uncanny ability to mangle English into bizarre new forms; a 'blind' old man haunted by memories of the war; and an undersexed guide dog named Sammy Davis Jr, Jr."
Fish of the Fire by Murō Saisei
Saisei's tender novel describes the relationship between an elderly author and a young publisher as they collaborate on the cover design for his latest book.
"What if a demented London cabbie called Dave Rudman wrote a book to his estranged son to give him some fatherly advice? What if that book was buried in Hampstead and hundreds of years later, when rising sea levels have put London underwater, spawned a religion? What if one man decided to question life according to Dave? And what if Dave had indeed made a mistake?"
"The story unfolds through four middle-class families—the Mehras, Kapoors, Khans and Chatterjis. Lata Mehra, a university student, is under pressure from her mother to get married. But not to just anyone she happens to fall in love with. There are standards to be met and finding a husband for Lata becomes a family affair in which all the members are to play a part."
"In the sweltering summer of 1938, with Lisbon in the grip of Portugal's fascist dictatorship, out of nowhere a young man arrives on an elderly widower's doorstep. Lonely and overweight, Dr. Pereira lives a quiet, monotonous existence. But when the charismatic Monteiro Rossi bursts into his life, everything changes. Seeing in him the son he never had, Pereira strikes up an unlikely alliance that will result in his political awakening and a devastating act of rebellion."
"Francis Newton Xavier has lived a wild existence of excess in pursuit of his uncompromising aesthetic vision. His paintings and poems—which embody the flamboyant and decadent jeu d'esprit of his heroes like Baudelaire—have forged his reputation, which is to be celebrated at a new show in Delhi. Approaching middle age in a body ravaged by hard-living, Xavier leaves Manhattan following the 9/11 attacks with his young girlfriend—and his journey home to India becomes a delirious voyage into the past."
"In January, 1895, Henry James anticipates the opening of his first play, Guy Domville, in London. The production fails, and he returns, chastened and humiliated, to his writing desk. The result is a string of masterpieces, but they are produced at a high personal cost."
"Immobilized by grief, Macon is becoming increasingly prickly and alone, anchored by his solitude and an unwillingness to compromise his creature comforts. Then he meets Muriel, an eccentric dog trainer too optimistic to let Macon disappear into himself. Despite Macon's best efforts to remain insulated, Muriel up-ends his solitary, systemized life, catapulting him into the center of a messy, beautiful love story he never imagined."
Orlando by Virginia Woolf
"Orlando is a playful mock 'biography' of a chameleonic historical figure, immortal and ageless, who changes sex and identity on a whim. First masculine, then feminine, Orlando begins life as a young sixteenth-century nobleman, then gallops through three centuries to end up as a woman writer in Virginia Woolf's own time."
"David Martín is a pulp fiction writer struggling to stay afloat. Holed up in a haunting abandoned mansion in the heart of Barcelona, he furiously taps out story after story, becoming increasingly desperate and frustrated. Thus, when he is approached by a mysterious publisher offering a book deal that seems almost too good to be real, David leaps at the chance."
If you're looking for essential non-fiction on writers and the writing life, look no further. Alternatively, for books about books (so meta), this list is for you.