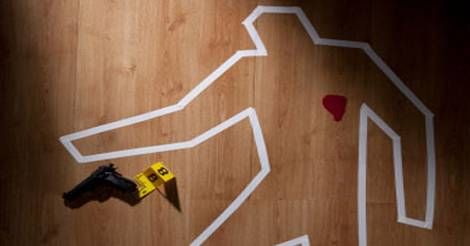 This list of murder mysteries is sponsored by by William Morrow, publishers of I KNOW YOU KNOW the new novel by Gilly Macmillan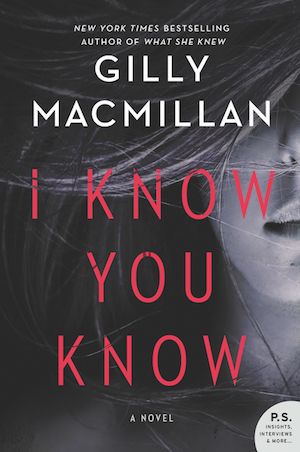 From New York Times bestselling author Gilly Macmillan comes a chilling, twisty mystery about two shocking murder cases twenty years apart, and the threads that bind them.
Twenty years ago, eleven-year-olds Charlie Paige and Scott Ashby were murdered, their bodies dumped near a dog racing track. A man was convicted of the brutal crime, but decades later, questions still linger.
For his whole life, filmmaker Cody Swift has been haunted by the deaths of his childhood best friends. The loose ends of the police investigation consume him so much that he decides to return home in search of answers. Hoping to uncover new evidence, Cody starts a podcast to record his findings. But there are many people who don't want the case reopened so many years after the tragedy.
---
Someone is dead. Murdered! But who is the murderer? And why did they do it? If helping to solve it is your thing—or just sitting back and watching others find the answers—have I got some great murder mysteries for you! There is definitely a body! And definitely someone solving the murder! And I included a bunch of different types of mysteries and sub-genres for all murdery reading tastes.
Let's start with a great procedural series!
Land of Shadows (Detective Elouise Norton #1) by Rachel Howzell Hall
A teen girl was found murdered on a construction site, and L.A. detective Lou Norton and her new partner have caught the case. But it's not the only case Lou is working on: She's never stopped trying to find her sister who disappeared years ago, leaving behind nothing but a shoe. And suddenly Lou finds herself thinking her new case is in some way connected…Between the new partner she has to babysit, her cheating husband, and her sister's case, Lou has a lot on her plate, but she is more than capable. A great start to a great series!
For Fans of Historical Mysteries!
A Death of No Importance (Jane Prescott Series #1) by Mariah Fredericks
In 1910 New York, Jane Prescott is a ladies' maid for the rich when the fiancé of her mistress is murdered! Prescott finds herself investigating out of concern that she may know two people who could be suspected in the murder: her mistress, and a childhood friend who is now an anarchist. The mystery plays out amongst the upper-class while the city deals with anarchists and awful working conditions for the lower-class, and Prescott—raised by a religious uncle with a home for rescued women—is a fantastic main character with a voice that grabs you from the start.
While Searching For The Murderer, The Bodies Pile Up!
White Rabbit by Caleb Roehrig
A murder mystery with a bit of coming-of-age story and the body count of a horror movie. Rufus's half-sister needs his help since she woke up alone in a house with her dead boyfriend. Naturally she's going to be the suspect, but she swears she didn't do it. Rufus isn't a Veronica Mars type itching to get into sleuthing, but his sister offers him money to help her find out what did happen and, well, he can't say no to that since he and his mom are struggling financially. Making things even harder for Rufus is that he's now stuck with his ex-boyfriend trying to solve this murder and his heart still hasn't healed.
A Murder Mystery Puzzle!
Salvation of a Saint (Detective Galileo #5) by Keigo Higashino, Alexander O. Smith (Translator)
Yoshitaka is found poisoned to death in his home. The likely suspect is his wife. BUT his wife Ayane was out of town, which makes it pretty implausible for her to have been the murderer. It also doesn't help that Detective Kusanagi has become a bit enamored with Ayane and just can't imagine her as a killer, which is why they need the help of physics professor Manabu Yukawa (Detective Galileo). A procedural that follows different procedure than what readers of U.S./UK mysteries are used to with red herrings and twists! (Don't worry about the #5, it reads like a standalone.)
For Cozy Mystery Fans!
Death by Dumpling (A Noodle Shop Mystery #1) by Vivien Chien
"Life does not always take the path you want it to" is an understatement when Lana Lee finds herself back home working at her parent's Chinese restaurant and delivers the dumplings that kill a man. The man is the owner of Asia Village, the mall that Lee's family restaurant is in. Obviously the detective on the case is going to look at Lee and the restaurant's chef as suspects—the last two people to handle the poisoned dumplings! So Lee throws herself into not-well-thought-out scenarios, does some major snooping, and puts herself in danger to clear her name.
A Hilarious Cozy Mystery Perfect For The Fall Season!
Pumpkin Picking with Murder (An Otter Lake Mystery #2) by Auralee Wallace
Erica Bloom visits her hometown (Otter Lake, New Hampshire) hoping to finally get a relationship with the town's sheriff to work. Except a dead man is going to get in the way. Bloom's aunts are suspects, her mother has just taken a vow of silence, and her best friend has it in his head that they should solve this like crime-solving partners. Everyone is ridiculous, it's super funny, and Freddie and Bloom do a lot of terrible investigation that places the sheriff in the position of possibly having to arrest his potential girlfriend…
For Graphic Novel Fans!
My Favorite Thing Is Monsters, Vol. 1 by Emil Ferris
This creative and gorgeously drawn comic follows 10-year-old Karen Reyes as she tries to navigate through uptown Chicago during the '60s with no dad, a mom who's sick, a brother usually in trouble, and a murdered neighbor. Reyes is clever, intuitive, artistic (this is her graphic diary after all) and obsessed with monsters—so much so that she identifies as one. She also sees herself as a detective and puts herself on the case of who murdered her upstairs neighbor…
Two Murders From One Of The Best Crime Writers!
Bluebird, Bluebird by Attica Locke
Darren Mathews, a black Texas Ranger, is technically on suspension after an attempt to be a good Samaritan backfired on him, but that doesn't stop him from investigating how a black man and a white woman were murdered in a small Texas town. A fantastic mystery from beginning to end that also looks at race and the justice system in the U.S. The rights for an adaptation already sold, so if you like to read the book first get on that!