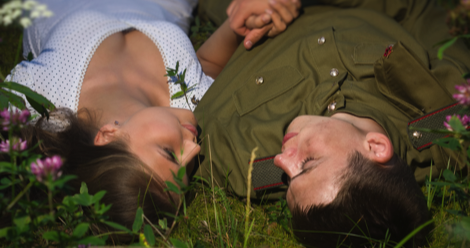 This content contains affiliate links. When you buy through these links, we may earn an affiliate commission.
What is about a uniform that makes a man or woman instantly that much more attractive? Is it that uniform reminds us of a soldier's loyalty and dedication to something bigger than himself or herself? Is it the family like camaraderie among a band of brothers and sisters? Perhaps it is the physical, mental, and emotional strength of a soldier or a soldier's willingness to be the ultimate protector. Whatever it is that draws you to men and women in uniform, below are 50 military romance books to cuddle up with.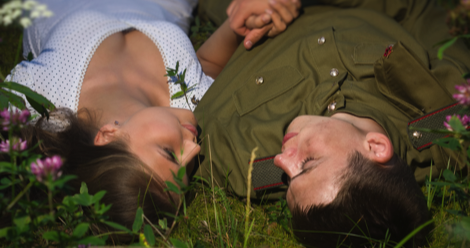 Some of these titles feature a soldier rescuing his partner or soon-to-be-partner from a dangerous situation. Sometimes it is the other way around, with the non-military character doing the rescuing by helping a wounded (physically or otherwise) soldier heal. Still others are closer to romantic comedies that happen to be set in a military setting and involving characters who serve.
No matter what your favorite uniform is—Army, Air Force, Marines, or Navy—there is something here for everyone. There are even a couple historical romance titles, one fairy tale retelling, and even a Jane Austen retelling.
Aspen and Wendy meet over the phone and have an instant connection. He eventually convinces Wendy to meet and it goes terribly wrong. Fortunately, Aspen isn't one to give up easily. Rescuing Wendy is the eighth book in the Delta Force Hero series about Delta Force Army heroes stationed at Fort Hood, Texas, trying to find his perfect match. (Army)
Beast by Pepper Pace
Beast is a retelling of Beauty and the Beast featuring a disfigured marine and his beauty. (Marines)
Captain Mark Thomas is still settling in to his new promotion in a new city when he meets Diego Ramirez, a bartender at a local gay bar. Diego wants nothing to do with the military after the Navy cost him his career, his health, and his green card. Still, Diego can't deny his attraction to Mark. Once Burned is the sixth book in the Anchor Point series, a military romance series set in a navy town. (Navy, M/M)
Navy SEAL Wolf Tate is on a mission to rescue the mother he never knew, even if doing so means taking an innocent woman hostage. Olivia de Santis has been waiting for Wolf to take her in his arms for years, but being taken hostage isn't quite how she imagined it happening. The Undercover Billionaire is the third in a series about a family of brothers who not only serve their countries as Navy SEALs, but are also billionaires. (Navy)
She is a member of a covert sisterhood of vigilante assassins whose next target is a sex-trafficking ring. He left Special Forces to found a humanitarian group. When they meet, their chemistry is immediate and explosive. I Am Justice is the first book in the new Band of Sisters romantic suspense series. (Heroine is part of a covert sisterhood of assassins; hero is ex-Special Forces)
Trigger warning for child abuse.
In 1967 Meredith Moser went to Saigon as an army nurse. She never expected to meet the love of her life along the way. Forty-seven years later, a summer vacation with her granddaughter puts Meredith on a collision course with a woman whose heart she once broke. Meanwhile, Meredith's granddaughter Jordan Gonzalez meets a wheelchair user veteran she can't seem to resist. (Army & Marine, F/F)
Former Navy SEAL Jack Armstrong can't seem to catch a break. He was wounded physically in action and emotionally when his fiancée left him for his brother. When his family announces that they are coming for a visit, Jack is determined to prove that he is doing just fine. What better way to sell that than with a fake girlfriend? Enter Rose. If you like Navy men and cowboys, there are more in this series to keep you entertained. (Navy)
Bane by Brenda Jackson
After five years, navy SEAL Brisbane Westmoreland returns to his ranch, ready to prove to his ex-girlfriend he's a changed man after vanishing five years earlier. (Navy)
Gracie is a Navy Pilot and Bruce works for Air Force Pararescue. With dangerous jobs that often take them far from home, Gracie and Bruce write love letters to each another when they can't be together. When Gracie's plane is shot down behind enemy lines, Bruce has one mission: to rescue Gracie. (Air Force)
Captain Emily Beale is the best helicopter pilot Major Mark Henderson has ever seen. When Emily whisked way for a top secret assignment, Mark is determined to be the one covering her back. The Night is Mine is the first in a military romantic suspense series centered around the pilots who flight special forces in and out dangerous places. (Army)
When tragedy struck, Navy SEAL Mark Whitley rushed home to become the guardian to his sister's three young children. In the midst of dealing with legal details, Mark runs into Isaiah James. Mark remembers Isaiah as a too young, too hot, wild party boy. A conflicting will may leave the three children in Isaiah's care. Can Isaiah proves he has grown up and is ready to be a parent, and perhaps more? (Navy, M/M)
The Grunt by Latrivia S. Nelson
Staff Sergeant Brett Black returns home find his wife leaving him, leaving him to raise their child on his own. Looking for help, he hires Courtney Lawless, a budding librarian who likes to surf the waves of the Atlantic in her spare time. Educated, amazing, and refreshingly honest, the only thing that that this transparent beauty hides from her new boss is that she is also the Lieutenant Colonel's daughter. (Marines)
After coming home from Afghanistan to find her husband in bed with another woman, war veteran Kennedy lost her faith in men and started Fool Me Once Investigations with her two best friends. After all, there is no better bounty hunter than a woman scorned. Enter the last man on the planet she would willingly choose as a partner: her cheating ex-husband's best friend, Griffin Crawford. (Military branch unclear from synopsis)
Fort Bliss is anything but. Caroline "CJ" Jamieson gave up studying history and joined the Women's Army Corps to live it instead. Along with her new WAC friends, she is ready to do her part to help boys like her brothers make it home from the fighting in the European and Pacific theaters. The Army, however, has derailed her plans. Instead of the California post she anticipated, CJ is sent to Texas. Not one to question orders, CJ isn't sure how her skills in airplane engine maintenance will be of use in the desolate region. At least when CJ meets fellow WAC enlistee Brady Buchanan it looks like Fort Bliss might live up to its name after all. (Army, F/F, Historical)
Warrant Officer Honor Girard made the worst mistake of her life in walking away from the man she promised to marry. When an attack on base unexpectedly pushes Honor and her ex-fiancée, Major Liam Magrath, together, Honor realizes she can't let Liam go a second time. (Army)
When former Marine captain turned multimillionaire Giles Wainwright learned he had a baby girl, he vowed to go to war to keep her. However, Mya Lawson has her late sister's last will and testament on her side and is prepared to fight for custody too. As they get to know each other, both begin to wonder if it is possible for them to make a family together. (Marines)
Recovering addict Jamie Yorke has returns to England from California. With no home or family to speak of, he sticks a pin in a map and finds a small town in the Derbyshire Peak District. Ex–Army medic Marc Ramsey is recovering from combat injuries while pulling nights as a trauma specialist at the local hospital. Keeping busy is a habit he can't quit, but when Jamie—so wild and beautiful—bursts into his life, working himself into the ground starts to become less appealing. (Army, M/M)
A photograph, a feeling, a knowing. That's all it took for Dante "Zed" Zaragoza to realize his fate was intertwined with a woman he had never met. Now it was up to him and his Black Dawn SEAL teammates to rescue Marcia Price and the ten other people who disappeared from a yacht in the South China Sea. A photograph means she's alive, at least for now. (Navy)
Ruby Santos thought she knew what she was getting herself into when she signed up to write a soldier overseas. After all, the rules were simple: one letter or email a week for the length of his or her deployment. Care packages were optional. What she didn't count on was falling in love with the guy. (Military branch unclear from synopsis)
Major Sorla Reardon returns home from Iraq to her family's farm in Australia to heal both her body and her soul. She pushes herself to rebuild her family's legacy while battling the PTSD that threatens to overwhelm her. Local saddler and horse trainer Riley Johnson knows that to get along in a small town, one simply has to make the best of what life hands out. Riley's philosophy is to keep life as uncomplicated as possible, and falling in love with Sorla is as complicated as it gets. (Australian military, F/F)
Amy Chastain has made many enemies—none as ruthless as the insanely powerful New Ruling Order. When they killed her husband, it was hell. Then they targeted her children by injecting them with a dangerous, experimental isotope. Now Amy trusts only one man to help her: the ex-commander of SEAL Team 7, Jace "Mac" Mackenzie. (Navy)
Sadie Reed is ready to leave Chance Creek, the sooner the better. So when handsome airman Connor O'Riley shows up at Two Willows, with orders from her father to help Sadie build a legacy project, Sadie gives Connor one month to get it done. Connor O'Riley is in hot water with the Air Force. To get back in the good graces of his superior, he agrees to work with Sadie on a legacy project. Sadie thought she was done with love. Connor thought the only thing he would find in Chance Creek was work. (Air Force)
Major Tyson Bradford and Lynay both need help with their families. Tyson needs help taking care of his ailing eighty-year-old Aunt and Lynay needs better insurance for asthmatic son. A mutual friend suggests a solution—a contract marriage. Desperate, Tyson and Lynay agree. Soon their fake marriage begins to feel real. (Military branch unclear from synopsis)
After multiple tours of duty, Brandon Forte returns to his hometown on a personal mission: to open a facility for military service dogs like Haydn, a German shepherd who has seen his share of combat and loss. Returning to his hometown also brings Brandon back to his ex-girlfriend, Sophie Kim. When Brandon enlisted and left without saying goodbye, Sophie did her best to move on. But with her first love back in town and looking sexier than ever, she's constantly reminded of what they could have had. (Military branch unclear from synopsis)
A Thousand Letters is a second-chance story inspired by Jane Austen's Persuasion. In her late teens, Elliot fell deeply in love with her best friend's older brother, Wade. The two were briefly engaged until Elliot's father forced her to end the relationship. After high school, Wade enlisted in the army and left town. Elliot wrote Wade letter after letter after he left but he could never bring himself to read her letters. Seven years later Wade returns home to spend time with his ill father and runs into first love. (Army)
Kelly Group International (KGI) is a super-elite, top secret group of ex-soldiers who handle the job the government can't. P.J. and Cole were sharpshooting rivals on the same KGI team, and friends until the night they gave in to their desires and suddenly took their relationship a step further. In the aftermath of their one-night stand, the two were called out on a mission that went terribly wrong. P.J. walked away from KGI, resolved not to drag her teammates into the murky shadows she's poised to delve into. Six months later, Cole hasn't given up his search for P.J., and he is determined to bring her back home. (Former Military)
Captain Jordan Malone is larger than life. A born leader, bound by duty, seduced by danger, and driven to distraction by the one woman who is too powerful to resist. (Military branch unclear from synopsis)
Former Navy SEAL Aiden Gibson is devoted to his daughters. Taryn Robinson is living in his house and homeschooling his children, which makes Aiden completely off-limits. Taryn knows she and the strong, sexy SEAL can only be friends. Or just maybe Taryn, the SEAL, and his girls are a family in the making. (Navy)
If I Lie by Corrine Jackson
Quinn has done the unthinkable: she kissed a guy who is not her boyfriend Carey. Being branded a cheater would be bad enough, but Quinn is deemed a traitor, and shunned by all of her friends. That's because Carey is not just any guy. He's serving in Afghanistan and revered by everyone in their small, military town. Quinn could clear her name, but that would mean revealing secrets that she vowed to keep—secrets that aren't hers to share. (Marines)
Lieutenant Thane Carter is professionally successful, but his love life stinks. Why can't his off-limits co-worker Lieutenant Chloe Michael could be more like his online love? (Military branch unclear from synopsis)
Because of a little insubordination and disorderly conduct on her part, Gunnery Sergeant Jane Donovan is about to lose the one thing she values most—the family and life she has forged in the Marine Corps. Chase Russell has royally screwed up. Too busy chasing a book deal about treating PTSD, he missed a client's cry for help. In the aftermath, Chase trades his lucrative Chicago practice for an Oregon ranch. When the Marine arrives, nursing a cranky hip and an even crankier disposition, Chase wants nothing to do with her. But what's an ex-counselor to do, but make sure this hero finds her way home. (Marines)
Flicka is on the run from her cheating, soon-to-be-ex–husband Prince Pierre and his Secret Service. The only thing standing between Flicka and the cheating prince is Dieter Schwarz, her bodyguard and ex-lover. A former Swiss mercenary, Dieter now owns and operates Rogue Security—a band of former special operations soldiers, SEALs, hackers, and spies. They will take any dirty covert operation for the right price. (Former Military)
After her serial killer brother escapes, single mom Zoe Sullivan finds herself under suspicion. Sergeant Linc Colson trusts two things: his instincts and his Rottweiler K-9 partner, Star. He certainly will not trust the pretty face of Zoe Sullivan, the suspect he is supposed to be monitoring. Linc has done everything to keep Zoe from getting under his skin. Now he must stop those who want to put her six feet under. (Military branch unclear from synopsis)
Jericho by Ginger Jamison
Determined to build a secure future for her baby girl, single mother Georgia Williams takes a job as a night nurse at Jericho Military Hospital. Her precarious world shifts yet again when she meets her newest patient, Lieutenant Christian Howard. A marine who nearly died fighting for his country, Howard is a man of duty, honor, and deep desires. Something about the scarred war hero touches Georgia, awakening feelings she has tried to keep hidden. (Marines)
Liberty by Ginger Jamison
When Ryan Beecher returns home after a long deployment overseas, Lexy barely recognizes her husband. The man who left Texas for Afghanistan was cruel and abusive. The man who comes back to her is a badly injured stranger with amnesia and no memory of their life together. Lexy can't believe how much Ryan has changed. The wounded marine is now gentle, caring and tender. Can Lexy trust this lover who seems to live only for her pleasure? (Marines)
As the only surviving American soldier of a well-publicized hostage crisis, Ray McKenna is the center of attention at a time when all she wants is solitude. Struggling to overcome the fear and anxiety that plague her, she relies on her therapy dog Jagger to help her through the vicious symptoms of PTSD. Veterinarian Dr. Carly Warner hasn't yet figured out how to open her heart to the possibility of falling in love again after the death of her longtime partner. When Ray McKenna walks into the North Coast Veterinary Clinic with Jagger, she and Carly begin a friendship that takes them both by surprise. (Military branch unclear from synopsis, F/F)
Air Force Lieutenant and military interpreter Chrys Safis lost her leg fighting alongside Kurdish forces in Syria. Once back home in D.C., her fiancée leaves, her military career ends, and her faith in humanity evaporates. With prescription drugs and alcohol as her only relief from the pain, Chrys is on her way to becoming a statistic. That is, until the State Department calls and offers her an important assignment: to serve as a diplomatic liaison and interpreter for a Turkish national living in exile. Reyha Arslan, a wise and elegant woman with a tragic past, shows Chrys that there is still beauty to embrace and reason to hope despite the world's cruelty. (Air Force, F/F)
Captain Sabine Fleischer is a skilled and dedicated U.S. Army surgeon deployed to a combat hospital in Afghanistan. She is also one of the thousands of troops who are forced to serve in silence because of the military's "Don't Ask, Don't Tell" policy. Colonel Rebecca Keane is an enigmatic career officer who runs the surgical unit like clockwork. She walks a fine line to preserve the military's chain of command while connecting with those under her care and supervision. Sabine knows the Colonel is way off-limits, but can't help fantasizing about her. (Army, F/F)
All navy pilot Garrek Taylor ever wanted was to fly far from his family's notorious past. Now, with his wings temporarily clipped, the famous sextuplet is back in his Virginia hometown to live down a scandal. His plan is sidetracked when he becomes the winning bidder at an auction for a date with Temptation's most reluctant and gorgeous bachelorette, Harper Presley, the only child of a retired army colonel. As a slow burn of passion heats to a combustible connection, Garrek confronts a mistake that could end his military career. Can they Harper help them both rebuild their lives and build an everlasting future? (Navy & Army)
When her Black Hawk helicopter is shot down in Afghanistan, Army medevac pilot Sarah Benson does what she must to survive. Hiding by day and hiking through the mountains by night, Sarah manages to save a mother and daughter before being taken captive. Still she fights, knowing she must get back to the base and to the man she loves. (Army & Navy)
Six months have passed since an IED ripped Melody Carter's life apart. Everyone thinks the widow is mourning her broken heart, but in reality, she is grateful her abusive husband won't be able to hurt her anymore. Marine Captain Joe Anderson Cooper received the Silver Star for Valor when he led his unit through heavy fire to rescue fellow Marines. A broken back and shattered bones put Captain Cooper in a wheelchair and every day is a battle to keep his recovery on track and his sanity intact. When a single mom moves in to the apartment next door to his, he recognizes a kindred soul. Can he overcome her fear and be the man she needs? (Marines)
Constance Ray felt lost after losing her husband in the Korean War. She knew she would never be the same again. When a handsome navy officer shows up with a final word from the grave, Constance can't ignore the message. Nor can she be indifferent to the man who brought it. Nathaniel Kelly only intended to fulfill the final wish of the man he owed his life to, but he can't help instantly falling for the soft-spoken, bereaved preacher's daughter. (Military branch unclear from synopsis, Historical)
As a pre-law student at Columbia University, Alex Thompson's focus is on her grades, her life, and her future. The last thing she needs is to reconnect with the boy who broke her heart. Dylan Paris comes home from Afghanistan severely injured and knows that the one thing he cannot do is drag Alex into the mess he has made of his life. When they are forced to work side by side in the same work-study program, Dylan and Alex agree to set a few ground rules. The first rule is to never, ever talk about how they fell in love. Only problem is, they keep breaking the rules. (Military branch unclear from synopsis)
Three sexy tales about military wives and their husbands. (Army)
Granola, MN: Love and War in a Nutty Little Town by Susanne Aspley
Allison Couch has her hands full dealing with the assorted flakes, fruits and nuts in the town of Granola. One summer morning, Toby Davenport moves to town. A young African American Afghanistan War veteran, he has a heart of gold but a guilt-fueled addiction. Together, they take on parades, pit bull rescues, game show auditions, driving lessons, building inspectors, racism, and falling in love. (Military branch unclear from synopsis)
In just a few months, Caitlin Calhoun went from being a wife to being a widow to a mother-to-be. All she wanted was to honor her dead husband by having his baby. However, thanks to an unfortunate mix-up, her child's father is her husband's half-brother, Lucky. So how does she break the news that that the war-toughened Marine is about to become a father? (Marines)
After a near-fatal head injury, Navy SEAL lieutenant Tom Paoletti catches a terrifying glimpse of an international terrorist in his New England hometown. When he calls for help, the navy dismisses the danger as injury-induced imaginings. In a desperate effort to prevent disaster, Tom creates his own makeshift counterterrorist team, assembling his most loyal officers, two elderly war veterans, a couple of misfit teenagers, and Dr. Kelly Ashton—the sweet girl next door who has grown into a remarkable woman. The town's infamous bad boy, Tom has always longed for Kelly. Now he has one final chance for happiness, one last chance to win her heart, and one desperate chance to save the day. (Navy)
Framed for a double murder, Delta Force operative Cameron Moore is given a new lease on life by the CIA, provided he pays them back by doing their black ops dirty work. Cameron wants to renegotiate the deal, and he thinks he has found the perfect bargaining chip: Skylar Slavin, bestselling author of espionage thrillers and the daughter of the CIA man who saved Cameron from a prison sentence. Skylar has been living in anonymity, never suspecting that someone so dangerous and so desirable would plunge her into a world as treacherous as one of her spy novels. (Army)
Five years ago Kennedy Flanagan's Navy Seal husband Liam was declared killed in action. Then a special ops teams discovers that Liam is alive and being held captive by enemy forces. After he's rescued, Liam comes home to find that his wife has remarried and his daughter calling another man daddy. Caught between the past and the harsh realities of the present, both Liam and Kennedy fight for the love they had and the forgiveness they need. (Navy)
Commander Zack Hennessey was a hardened Navy Seal. In the years since the war on terror started, he's seen too much death and not enough of home. The one breath of fresh air was the cute but very pregnant coffee barrister Jordyn Royale. Each morning she made his coffee. The one time he got up the nerve to ask her out, Zack was called away on a mission. Zack had every intention to find her when he got home, but Jordyn beat him to it, showing up soaking wet and shivering in the rain on his doorstep. On the run from a powerful family, she turned to him. He felt something in his life change. He had always fought for his country, duty, and honor. Now Zack would fight for love. (Navy)
We want to know: what are your favorite military romance books?