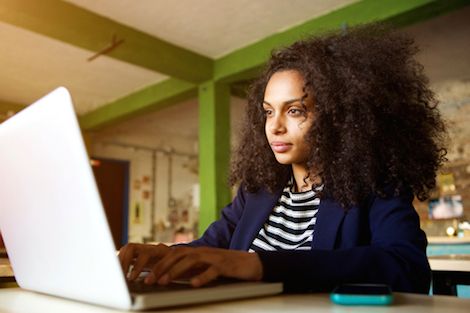 Nonfiction
50 Must-Read Contemporary Memoirs by Writers of Color
This content contains affiliate links. When you buy through these links, we may earn an affiliate commission.
Last summer I compiled a list of 50 must-read classic memoirs by writers of color, and now it's time to shift the focus to writers working more recently. This time, my list includes memoirs by writers of color from the last 20 years.
I think the list below proves it's been a very rich 20 years for memoir. You will find writers who have become famous during this period, such as Roxane Gay and Ta-Nehisi Coates, as well as writers who are just beginning to show what they can do (Myriam Gurba and Brittney Cooper come to mind). You'll find debut works here, as well as books by well-established writers. Every book offers a personal story, but many of these books also mix in social commentary, cultural analysis, politics, and history.
I wanted to focus particularly on writers of color for these lists because it's so crucial to look at the world from various perspectives and view points. The white perspective is so dominant, so common, that it becomes the default. It's so important to listen to different kinds of stories to broaden our understanding of what's possible, what it means to be human, and whose stories matter. This has always been the case, but it feels especially vital right now.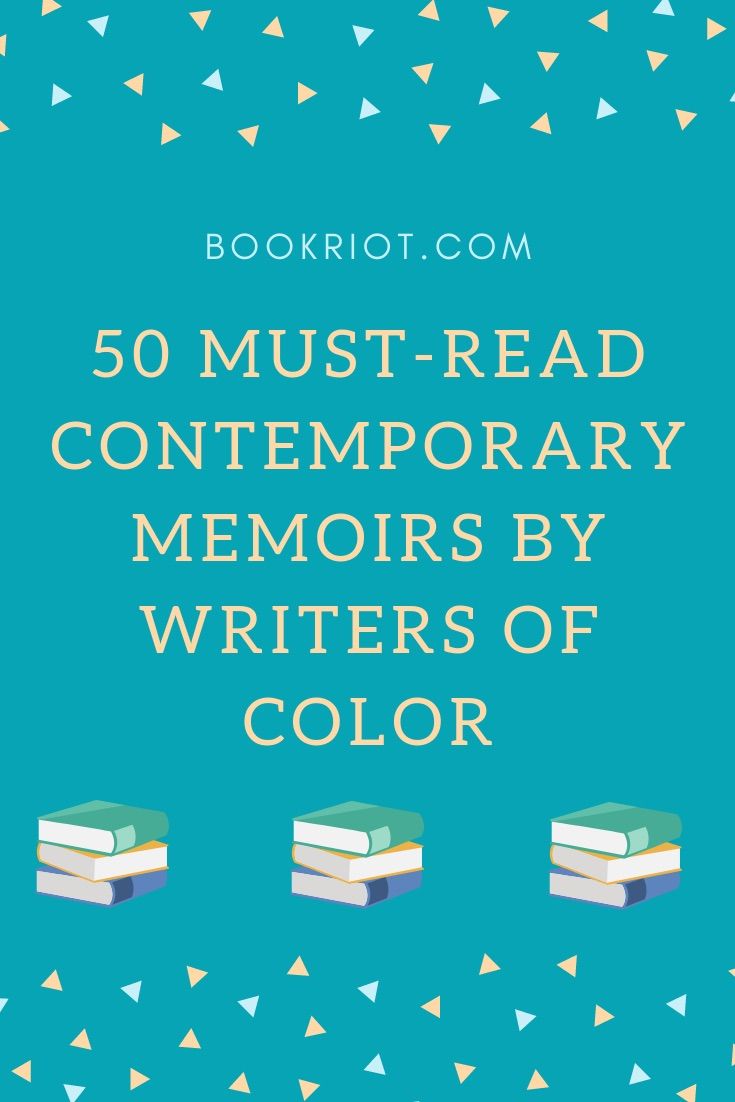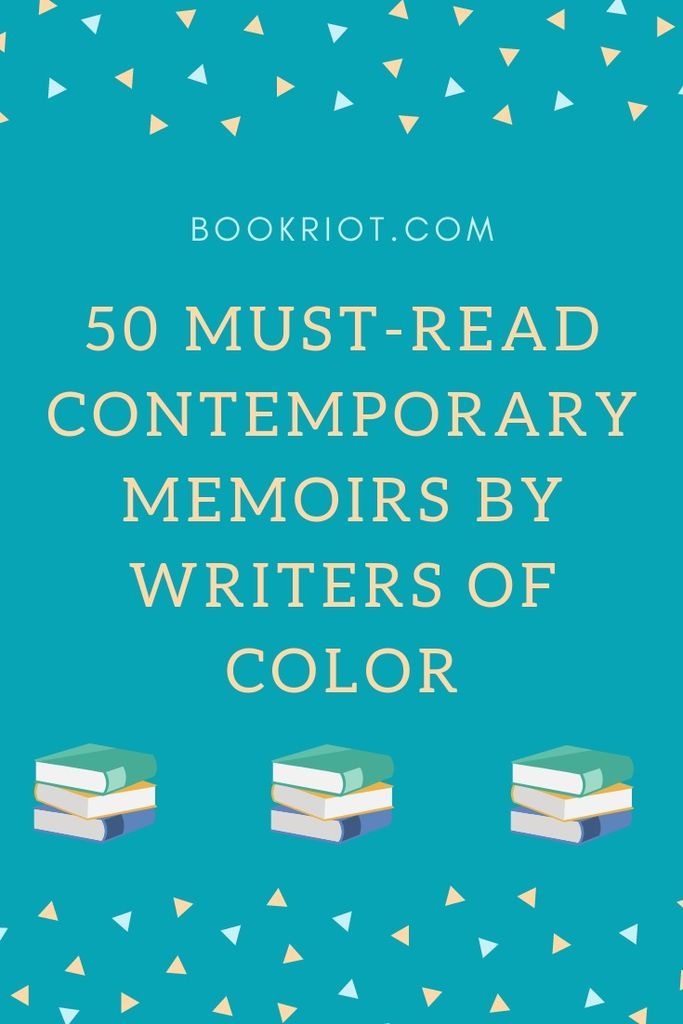 Check out the list and tell me what your favorite memoir by a writer of color is. What great books did I miss?
Note: All book descriptions come from Goodreads.
"At once a fearlessly vulnerable memoir and an incisive investigation of art, love, and identity, Abandon Me draws on childhood stories, religion, psychology, mythology, popular culture, and the intimacies of one writer's life to reveal intellectual and emotional truths that feel startlingly universal."
"In a profound work that pivots from the biggest questions about American history and ideals to the most intimate concerns of a father for his son, Ta-Nehisi Coates offers a powerful new framework for understanding our nation's history and current crisis."
"Every time she looked in the mirror, Cepeda saw a mystery—a tapestry of races and ethnicities that came together in an ambiguous mix. With time running out, she decided to embark on an archaeological dig of sorts by using the science of ancestral DNA testing to excavate everything she could about her genetic history."
"Black Dove: Mamá, Mi'jo, and Me looks at what it means to be a single, brown, feminist parent in a world of mass incarceration, racial profiling, and police brutality. Through startling humor and love, Castillo weaves intergenerational stories traveling from Mexico City to Chicago."
"Trevor Noah's unlikely path from apartheid South Africa to the desk of The Daily Show began with a criminal act: his birth. Trevor was born to a white Swiss father and a black Xhosa mother at a time when such a union was punishable by five years in prison."
"Domingo Martinez lays bare his interior and exterior worlds as he struggles to make sense of the violent and the ugly, along with the beautiful and the loving, in a Texas border town in the 1980s."
"From the best-selling author of The Dew Breaker, a major work of nonfiction: a powerfully moving family story that centers around the men closest to Danticat's heart—her father, Mira, and his older brother, Joseph."
"Min returns to the story of her own life to give us the next chapter, an immigrant story that takes her from the shocking deprivations of her homeland to the sudden bounty of the promised land of America, without language, money, or a clear path."
"Born in Oklahoma, the end place of the Trail of Tears, Harjo grew up learning to dodge an abusive stepfather by finding shelter in her imagination, a deep spiritual life, and connection with the natural world. Narrating the complexities of betrayal and love, Crazy Brave is a haunting, visionary memoir about family and the breaking apart necessary in finding a voice."
"Interweaving personal experiences with a wide-ranging homage to her most cherished literary influences, Yiyun Li confronts the two most essential questions of her identity: Why write? And why live?"
"An unforgettable memoir of the years between 9/11 and the Occupy movement—in New York City and around the world—by the renowned artist and journalist."
"In Dreams in a Time of War, Ngugi deftly etches a bygone era [in Kenya], capturing the landscape, the people, and their culture; the social and political vicissitudes of life under colonialism and war; and the troubled relationship between an emerging Christianized middle class and the rural poor."
"So what if it's true that Black women are mad as hell? They have the right to be. In the Black feminist tradition of Audre Lorde, Brittney Cooper reminds us that anger is a powerful source of energy that can give us the strength to keep on fighting."
"In Excavation: A Memoir, the black and white of the standard victim/perpetrator stereotype gives way to unsettling grays. The present-day narrator reflects on the girl she once was, as well as the teacher and parent she has become. It's a beautifully written and powerful story of a woman reclaiming her whole heart."
"New York Times columnist Charles M. Blow mines the compelling poetry of the out-of-time African-American Louisiana town where he grew—a place where slavery's legacy felt astonishingly close, reverberating in the elders' stories and in the near-constant wash of violence."
"In 1972, when she was seven, Firoozeh Dumas and her family moved from Iran to Southern California, arriving with no firsthand knowledge of this country beyond her father's glowing memories of his graduate school years here. More family soon followed, and the clan has been here ever since. Funny in Farsi chronicles the American journey of Dumas's wonderfully engaging family"
"Heart Berries is a powerful, poetic memoir of a woman's coming of age on the Seabird Island Indian Reservation in the Pacific Northwest. Having survived a profoundly dysfunctional upbringing only to find herself hospitalized and facing a dual diagnosis of post traumatic stress disorder and bipolar II disorder, Terese Marie Mailhot is given a notebook and begins to write her way out of trauma."
"From his early experiences of sexual violence, to his suspension from college, to his trek to New York as a young college professor, Laymon charts his complex relationship with his mother, grandmother, anorexia, obesity, sex, writing, and ultimately gambling."
"The places Sandra Cisneros has lived have provided inspiration for her now-classic works of fiction and poetry. But a house of her own, where she could truly take root, has eluded her. With this collection—spanning nearly three decades, and including never-before-published work—Cisneros has come home at last."
"Baratunde Thurston shares his 30-plus years of expertise in being black, with helpful essays like 'How to Be the Black Friend,' 'How to Speak for All Black People,' 'How To Celebrate Black History Month,' and more, in this satirical guide to race issues—written for black people and those who love them."
"Roxane explores what it means to learn to take care of yourself: how to feed your hungers for delicious and satisfying food, a smaller and safer body, and a body that can love and be loved—in a time when the bigger you are, the smaller your world becomes."
"I Am Malala is the remarkable tale of a family uprooted by global terrorism, of the fight for girls' education, of a father who, himself a school owner, championed and encouraged his daughter to write and attend school, and of brave parents who have a fierce love for their daughter in a society that prizes sons."
In Other Words by Jhumpa Lahiri, Translated by Ann Goldstein
"In Other Words is at heart a love story—of a long and sometimes difficult courtship, and a passion that verges on obsession: that of a writer for another language. For Jhumpa Lahiri, that love was for Italian, which first captivated and capsized her during a trip to Florence after college."
"Invisible Man, Got the Whole World Watching is an account of how, politically and culturally, the existing script for black manhood has been rewritten for the millennial generation. Chronicling his personal and political education during these tumultuous years, Smith narrates his own coming-of-age story and his struggles to come into his own at a time when too many black men do not survive into adulthood."
"In search of a place to call home, thousands of Hmong families made the journey from the war-torn jungles of Laos to the overcrowded refugee camps of Thailand and onward to America…The Latehomecomer is Kao Kalia Yang's tribute to the remarkable woman whose spirit held them all together. It is also an eloquent, firsthand account of a people who have worked hard to make their voices heard."
"Channeling her poetic sensibilities into a rich, lucid prose, Alexander tells a love story that is, itself, a story of loss. As she reflects on the beauty of her married life, the trauma resulting from her husband's death, and the solace found in caring for her two teenage sons, Alexander universalizes a very personal quest for meaning and acceptance in the wake of loss."
"For Francisco Cantú, the border is in the blood: his mother, a park ranger and daughter of a Mexican immigrant, raised him in the scrublands of the Southwest. Haunted by the landscape of his youth, Cantú joins the Border Patrol."
"The devastating story of war through the eyes of a child soldier. Beah tells how, at the age of twelve, he fled attacking rebels and wandered a land rendered unrecognizable by violence. By thirteen, he'd been picked up by the government army, and became a soldier."
"In a voice that is wry, disarming, and totally candid, Sandra Tsing Loh tells the moving and laugh-out-loud tale of her roller coaster through 'the change.' This is not your grandmother's menopause story."
March by John Lewis
"March is a vivid first-hand account of John Lewis' lifelong struggle for civil and human rights, meditating in the modern age on the distance traveled since the days of Jim Crow and segregation. Rooted in Lewis' personal story, it also reflects on the highs and lows of the broader civil rights movement."
Mean by Myriam Gurba
"Myriam Gurba's debut is the bold and hilarious tale of her coming of age as a queer, mixed-race Chicana. Blending radical formal fluidity and caustic humor, Mean turns what might be tragic into piercing, revealing comedy. This is a confident, funny, brassy book that takes the cost of sexual assault, racism, misogyny, and homophobia deadly seriously."
"In five years, Jesmyn Ward lost five young men in her life—to drugs, accidents, suicide, and the bad luck that can follow people who live in poverty, particularly black men. Dealing with these losses, one after another, made Jesmyn ask the question: Why?"
"The first Latinx (Puerto Rican) and third woman appointed to the US Supreme Court, Sonia Sotomayor has become an instant American icon. Now, with a candor and intimacy never undertaken by a sitting Justice, she recounts her life from a Bronx housing project to the federal bench, a journey that offers an inspiring testament to her own extraordinary determination and the power of believing in oneself."
Negroland by Margo jefferson
"At once incendiary and icy, mischievous and provocative, celebratory and elegiac—here is a deeply felt meditation on race, sex, and American culture through the prism of the author's rarefied upbringing and education among a black elite concerned with distancing itself from whites and the black generality while tirelessly measuring itself against both."
"After weeks of preparation that included repeated bus trips to glamorous Atlantic City, and hiring a personal trainer to toughen him up for sitting at twelve hours a stretch, the author journeyed to the gaudy wonderland that is Las Vegas—the world's greatest 'Leisure Industrial Complex'—to try his luck in the multi-million dollar tournament."
"In this vivid and compelling debut memoir, Wainaina takes us through his school days, his mother's religious period, his failed attempt to study in South Africa as a computer programmer, a moving family reunion in Uganda, and his travels around Kenya."
"Written with her trademark wit and insight, [Williams] relates stories about the many facets of her life—as a lawyer, scholar, writer, African-American, descendant of slaves, mother, and single, fifty-something woman—always aware of the ironies inherent in situations when her many identities don't conform to societal expectations."
"From the Pulitzer Prize-winning poet: a deeply moving memoir that explores coming-of-age and the meaning of home against a complex backdrop of race, faith, and the unbreakable bond between a mother and daughter."
"Wise, funny, and heartbreaking, Persepolis is Marjane Satrapi's memoir of growing up in Iran during the Islamic Revolution. In powerful black-and-white comic strip images, Satrapi tells the story of her life in Tehran from ages six to fourteen, years that saw the overthrow of the Shah's regime, the triumph of the Islamic Revolution, and the devastating effects of war with Iraq."
"In 2011, Marie Claire magazine published a profile of Janet Mock in which she stepped forward for the first time as a trans woman. Those twenty-three hundred words were life-altering for the People.com editor, turning her into an influential and outspoken public figure and a desperately needed voice for an often voiceless community."
"In the tradition of Brain on Fire and Darkness Visible, an honest, beautifully rendered memoir of chronic illness, misdiagnosis, addiction, and the myth of full recovery that details author Porochista Khakpour's struggles with late-stage Lyme disease."
"Structured around the forty questions Luiselli translates and asks undocumented Latin-American children facing deportation, Tell Me How It Ends humanizes these young migrants and highlights the contradiction of the idea of America as a fiction for immigrants with the reality of racism and fear both here and back home."
"In This is Just My Face, Sidibe shares a one-of-a-kind life story in a voice as fresh and challenging as many of the unique characters she's played onscreen. With full-throttle honesty, Sidibe paints her Bed-Stuy/Harlem family life with a polygamous father and a gifted mother who supports her two children by singing in the subway."
Wave by Donali Deraniyagala
"On the morning of December 26, 2004, on the southern coast of Sri Lanka, Sonali Deraniyagala lost her parents, her husband, and her two young sons in the tsunami she miraculously survived. In this brave and searingly frank memoir, she describes those first horrifying moments and her long journey since."
"In 1982, having sold his jazz bar to devote himself to writing, Murakami began running to keep fit. A year later, he'd completed a solo course from Athens to Marathon, and now, after dozens of such races, not to mention triathlons and a dozen critically acclaimed books, he reflects upon the influence the sport has had on his life and—even more important—on his writing."
"At the age of thirty-six, on the verge of completing a decade's worth of training as a neurosurgeon, Paul Kalanithi was diagnosed with stage IV lung cancer. One day he was a doctor treating the dying, and the next he was a patient struggling to live."
"A poetic and powerful memoir about what it means to be a Black woman in America—and the co-founding of a movement that demands justice for all in the land of the free."
"In pieces that hairpin between critique and meditation, fiction and nonfiction, high culture and low, the theoretical and the deeply personal, Als presents a stunning portrait of a writer by way of his subjects, and an invaluable guide to the culture of our time."
"When The World in Flames begins, in 1970, Jerry Walker is six years old. His consciousness revolves around being a member of a church whose beliefs he finds not only confusing but terrifying. Composed of a hodgepodge of requirements and restrictions, the underpinning tenet of Herbert W. Armstrong's Worldwide Church of God was that its members were divinely chosen and all others would soon perish in rivers of flames."
"In this poignant, hilarious and deeply intimate call to arms, Hollywood's most powerful woman, the mega-talented creator of Grey's Anatomy and Scandal and executive producer of How to Get Away with Murder and Catch, reveals how saying YES changed her life—and how it can change yours too."
Looking for more memoir recommendations? Check out this list of 100 must-read memoirs, this list of 15 essay-length short memoirs, this discussion of what a memoir is, and even more posts on memoir.