Lists
Must-Read May New Releases
This content contains affiliate links. When you buy through these links, we may earn an affiliate commission.
Level up your reading life with Book Riot Insiders! We've got exclusive content and goodness for subscribers, including a sortable new releases calendar, an Insiders-only forum, and more. Join us!

---
We've opened up our list of books to watch for each month to our contributors, which means even more gems to consider stacking on that TBR! Whether we've read them and can't wait to see them on the shelves, or we've heard tell of their excellence in the book world and have been (not-so) patiently waiting to get our hot little hands on them, these are the new titles we're watching our libraries and bookstores for this month.
What books are you looking forward to in May? Let us know in the comments below!
Kate Scott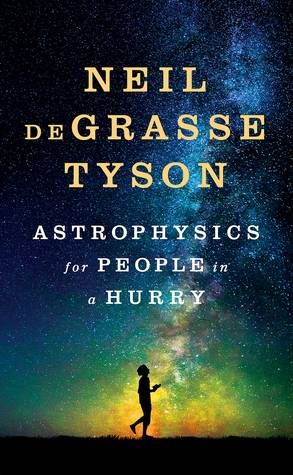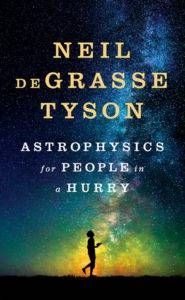 Astrophysics for People in a Hurry by Neil deGrasse Tyson (May 2, W.W. Norton): Last year, I was disappointed with Carlo Rovelli's Seven Brief Lessons on Physics. It was thin, thready, and not nearly as entertaining as it was purported to be. This year, I'm much more optimistic. If there's one person who can make a book on astrophysics a page-turner, it's Neil deGrasse Tyson. Astrophysics for People in a Hurry promises to be a more robust treatment of the science of what makes the universe tick, delivered in easily digestible bite-sized chapters.
Liberty Hardy
Lives of the Monster Dogs by Kirsten Bakis (May 9, FSG Classics): There are a zillion amazing books coming out this month, but I would be lying if I said I wasn't the most excited about the twentieth anniversary edition of one of my favorite novels!
I describe this book as "Edward Scissorhands, but with dogs." When their creator dies and they can no longer hide from the world, dogs altered to walk and talk like humans come down from their castle into a city and cause quite a sensation. (This was pre-Internet–I can only imagine it now!) This strange and wonderful novel was a sleeper hit when it was released in 1997, and has achieved cult status in the following decades. Now it's back with a new cover and an introduction by Jeff VanderMeer, and I couldn't be happier if I swallowed a cat and broke out in kittens! (Er, I meant swallowed a dog and broke out in puppies.)
Claire Handscombe
Eleanor Oliphant is Completely Fine by Gail Honeyman (May 9, Pamela Dorman Books): I love a quirky narrator, and Eleanor Oliphant certainly sounds like she is going to fit the bill. Her life is very orderly–obsessively so–until an act of kindness and an unexpected friendship changes everything.
Jamie Canaves
When Dimple Met Rishi by Sandhya Menon (May 30, Simon Pulse): I've been gushing, shouting, and vibrating love for this book for a while now so I'm beyond excited that it will finally be out in the world for EVERYONE to read and meet Dimple and Rishi as they try to figure out the lives they want for themselves–and maybe each other. It's delightful and wonderful and funny and heartwarming and real… and that cover is so gorgeous I hope it's everywhere!
Ashley Holstrom
My Life with Bob by Pamela Paul (May 2, Henry Holt and Co.): Pamela Paul, editor of the New York Times Book Review, has kept a notebook listing every book she's read since she was 16. Her little notebook, named Bob (Book of Books, get it?), is a story itself, showing her life story through the stories she's read. I can't wait to lay in a park on a sunny spring day and read this beaut.
Derek Attig
A Surprised Queenhood in the New Black Sun: The Life & Legacy of Gwendolyn Brooks by Angela Jackson (May 30, Beacon Press): Gwendolyn Brooks is one of my favorite poets ever, so of course I'm excited about this one. But even if you're unfamiliar with Brooks's work, you should be excited, too. Understanding more about Brooks's life and poetry means better knowing how the twentieth century worked, and it means being better prepared to grapple with the world we live in now, a hundred years after her birth.
Jessica Woodbury
The Fact of a Body: A Murder and a Memoir by Alexandria Marzano-Lesnevich (May 16, Flatiron Books): Combining true crime and memoir is an exceptionally delicate and fraught task, and yet this book succeeds so thoroughly it's remarkable that it's the author's first book. On the first day at her law school internship, Marzano-Lesnevich is put on the case of Ricky Langley, a murderer and child molester on death row. She becomes obsessed with his story and slowly starts to share with readers the stories of her own childhood traumas and their strange parallels. Both gripping and difficult to read, a rewarding and affecting experience.
Teresa Preston
House of Names by Colm Toibin (May 9, Scribner): I love good retellings of famous myths and legends, and the story of Clytemnestra, wife of Agamemnon and mother of the sacrificed Iphigenia, is a particularly juicy one. I loved Colm Toibin's Brooklyn and have been wanting to read more of his work, so I'm excited to see what he does with this story.
Margaret Kingsbury
Wicked Wonders by Ellen Klages (May 2, Tachyon Press): I love science fiction and fantasy short stories, and the description for this one looks right up my alley. It has stories about fairy tales, fae, spaceships, and one that takes place in a London boarding house (okay, maybe not SF related, but I do love the British boarding house ambiance). On top of that, some of my favorite short story authors have praised the collection, like Charlie Jane Anders, Nancy Kress, and Nalo Hopkinson. I managed to grab an ARC, so I'll be reading it soon.
Tasha Brandstatter
Thick as Thieves by Megan Whalen Turner (May 16, Greenwillow Books):
I've been a diehard fan of Turner's ever since I read The Queen of Attolia, one of my favorite books of all time, waaaaay back in 2000. Her novels, set in the alternate historical fantasy land of Attolia, have everything: fantastic characters you want to be besties with, romance, adventure, destiny, politics, revenge, and twisty twists that you never see coming even though in retrospect you should have. The only problem is Turner writes reeeeeaaally slowly–the last book in the series came out in 2010–so when she does release a new book, I am all over that like butter on toast. Cannot. Wait!
Kay Taylor Rea
The Lost Kingdom of Bamarre by Gail Carson Levine (May 2, HarperCollins): This is a prequel to my favorite middle grade book, The Two Princesses of Bamarre, which I actually read for the first time as a middle grade student. Sixteen years later, this fantasy world is as richly drawn as ever, full of compelling characters and fantastic adventures. This time around, our heroine isn't overcoming anxiety to save her sister, but battling prejudice built into her society and fighting to find a new home for people after discovering her Bamarre origins. Although there are lovely nods for readers of the first book (tiny adorable child Drualt!), Lost Kingdom still works brilliantly as a standalone story.
Emma Nichols
Boundless by Jillian Tamaki (May 30, Drawn & Quarterly): I love everything I've read by Jillian Tamaki, and I'm sure Boundless will be no exception—it's a collection of graphic short stories that "explores the virtual and IRL world of women." Her previous works—This One Summer and Skim (co-created with Mariko Tamaki) especially—capture the struggles of being young and female so intimately. I can't wait for this new collection.
Nicole Mulhausen
Salt Houses by Hala Alyan (May 2, Houghton Mifflin Harcourt): I have been reading Shakespeare this year, my big project, so with my non-Bard reading, I try to focus on not-dead, not-male, not-white authors. When a friend turned me on to this debut novel, I was tickled. I don't know much about this period of history, the world in the wake of Six-Day War of 1967. The premise is intriguing, an exploration of how war and displacement shapes a family. Even if it turns out to be a dud—and I don't have any reason to believe it will—the cover art is gorgeous.
Molly Wetta
Dear Reader by Mary O'Connell (May 9, St. Martin's Press): To be honest, I'm not a fan of the Brontë sisters, even though I'm usually into gothic fiction with lots of angst. This novel, which follows a senior from an all girls Catholic high school as she embarks on an adventure in NYC following the story in her English teacher's copy of Wuthering Heights, which mysteriously transforms into her diary, has me hooked from the beginning. It's so real, even the magic of books is literal. It's imaginative and exhilarating and genre-bending and one of the best YA novels of the year.
Alison Doherty
Always and Forever, Lara Jean by Jenny Han (May 2, Simon & Schuster Books for Young Readers): I fell in love with Lara Jean in To All the Boys I Loved Before for her quirkiness, her quiet bravery, and, of course, the absolutely stunning book cover. Too often, shy girls in YA must go through a caterpillar-like transformation to become a social butterfly and have their story begin. Not Lara Jean. She stays shy and awkward but still makes things happen for herself, all while wearing adorable outfits, staying close with her sisters, and baking delicious treats. With her father getting remarried and senior year coming to an end, Lara Jean is facing some big decisions. I can't wait to read this final book in her trilogy and find out how her story ends.
Rebecca Hussey
We Are Never Meeting in Real Life: Essays by Samantha Irby (May 30, Vintage): I read Irby's previous essay collection Meaty and found it hilarious and fun. Her writing is personal–deeply, awkwardly personal–and it also covers culture in smart, incisive ways. Her voice is addictive; I didn't want to put the book down. So of course I'm eager to dive into this new collection, which promises to be just as compelling as her earlier book.
Karina Glaser
The Epic Fail of Arturo Zamora by Pablo Cartaya (May 16, Viking Children's Books): This is the story of thirteen-year-old Arturo Zamora, who plans to spend summer in his Miami neighborhood playing basketball, sipping mango smoothies, and working as junior lunchtime dishwasher at Abuela's restaurant. When Abuela's restaurant has the chance to expand, no one doubts that the city will pass it through. But then a land developer named Wilifrido comes onto the scene, and rumor is he is getting the land… plus the land the restaurant is on, too. This debut is everything a middle grade novel should be, filled with family, mystery, and a nefarious plot. The story comes alive so vividly, you may even smell the delicious aroma of home cooked food from La Cocina de la Isla while you're reading it.
Trisha Brown
Dating-ish by Penny Reid (May 16, independently published): Lately, I can't stop thinking about how much I appreciate women who write good, comedic fiction with interesting female characters. These are maybe my favorite books to read, and one of my favorite authors writing them right now is Penny Reid. Reid's style is unapologetically odd–a central theme in Dating-ish is the consideration of robots as replacements for humans in a variety of ways–but by breaking the usual boring mold, she gives herself all kinds of space to create unique characters and different stories in every book she writes. Plus, she's funny. I am 100 percent here for all of that.
Jaime Herndon
A Girl Walks into a Book by Miranda Pennington (May 16, Seal Press): Full disclosure: I went to school with the author. That being said, it's always tricky and terrifying to read a book by a close friend, because what if it sucks? Thankfully, this book definitely did not suck. A hybrid of memoir and criticism, Pennington examines how her love of the Brontës has informed her life and helped her become who she is today. Smart, witty, and fun to read–if you have ever defined yourself by the books you love, this book is for you.
Jesse Doogan
Real Friends by Shannon Hale (May 2, 2017): I wish this book had existed when I was in grade school. It's so easy to forget how complex relationships are for little girls, but this book made so many memories, good and bad, come rushing in. Shannon Hale writes about best friends, cliques, and friend break-ups with such honesty and humor in this slightly fictionalized graphic memoir. It's been 20 years since I was in grade school, but this book made adult me feel less alone. I'm so excited to share this with all the sensitive little girls in my life, and everyone who ever was one.
Rachel Manwill
Saints for All Occasions by J. Courtney Sullivan (May 9, Knopf): After her last novel Maine, I realized that Sullivan has become an auto-buy for me. I love her take on family dynamics and the way she creates suspense out of every day moments is exceptional. This new book, which begins 50 years in the past, is a departure of sorts for her, as it follows two sisters as they emigrate from Ireland to Boston. The story then jumps to the present and follows the sisters' families after a decision made 50 years previously. I can't wait for this family drama, because I know Sullivan will do it so so well.
Rabeea Saleem
You Don't Know Me by Imran Mahmood (May 4, UK, Michael Joseph): I have been waiting and waiting for a Pakistani writer to come up with a novel which is not too grim and bogged down by its sociopolitical relevance. Seems like finally, my prayers have been answered! You Don't Know Me is a courtroom drama which is as inventive as it is arresting (no pun intended). It's an inventive concept drawing readers in, who are supposed to be member of the jury as the defendant presents his own defense. This is a must read for fans of Making a Murderer, Serial and for those who like their crime fiction to be edgy and provocative.
Tiffani Willis
Season of Crimson Blossoms by Abubakar Adam Ibrahim (May 2, Cassava Republic Press): Set in a conservative Muslim community in Northern Nigeria, amidst political violence and unrest, Season of Crimson Blossoms tells story of a love affair between Binta, a 55-year-old widow, and Reza, a 25-year-old weed dealer. It is being published by Cassava Republic Press, a publishing company based in Nigeria.
Danika Ellis
Ramona Blue by Julie Murphy (May 9, Balzer + Bray): This book has been causing a bit of a firestorm in the queer book community ever since its blurb was released. This is a book about a teenage girl who IDs as a lesbian until she unexpectedly experiences sexual fluidity. I, for one, am so excited for this, because I've never seen any discussion of sexual fluidity in fiction, or addressing the ~50% of bisexual people who originally came out as gay. This is a book about a bisexual girl written by a bisexual author that deals with race, class, and the complexity of sexual and romantic attraction, and I am all for it. (Maybe because I could have avoided at least half of my identity crisis if this book had existed when I went through something similar.)