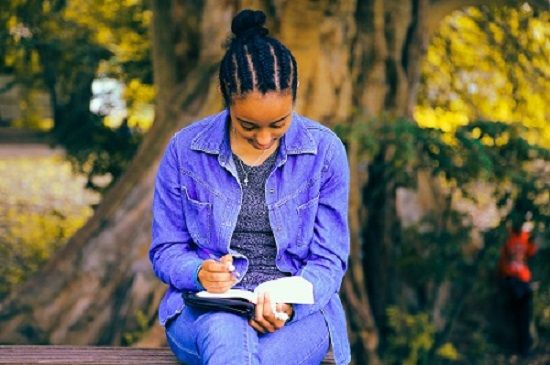 Lists
Must-Read May New Releases
This content contains affiliate links. When you buy through these links, we may earn an affiliate commission.
This list of must-read May new releases is sponsored by Book Riot Insiders. Wishlist upcoming releases you're dying to read. Get exclusive podcasts and newsletters. Enter to win swag. Do it all when you join Insiders. Subscribe to Book Riot Insiders!

---
Never fear, our contributors are here to topple your To-Be-Read stacks with their May new releases recommendations! Whether we've read them and can't wait to see them on the shelves, or we've heard tell of their excellence in the book world and have been (not-so) patiently waiting to get our hot little hands on them, these are the new titles we're watching our libraries and bookstores for this month.
What books are you looking forward to in May? Let us know in the comments below!
Liberty Hardy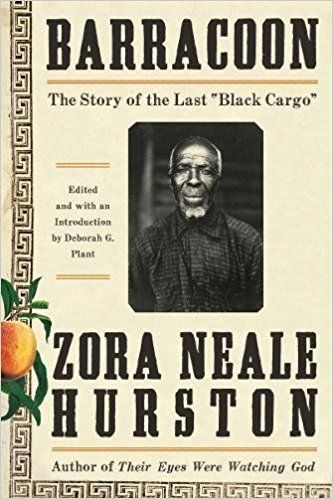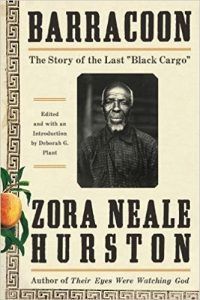 Barracoon: The Story of the Last "Black Cargo" by Zora Neale Hurston (May 8, Amistad): You read that right: a freaking new Zora Neale Hurston book. More than eight decades after it was written, this book is finally being published. If they hadn't caught the Golden State Killer the other day, I would say this is the most amazing book-related news of 2018. It's a true story, based on interviews with Cudjo Lewis about his abduction from Africa and his fifty years as a slave in America. Zora Neale Hurston conducted the interviews herself in 1925 and again in 1931. This year is full of surprises.
Beth O'Brien
From Twinkle With Love by Sandhya Menon (May 22, Simon Pulse): Last year when When Dimple Met Rishi came out, the bookternet exploded with love for it. When I picked up a copy, I could absolutely see why. Menon did a great job creating compelling characters and the most adorable story. Since the moment I put it down, I've been waiting in eager anticipation for Menon's next release. It's almost here! And it sounds just as good as Dimple.
Rachel Brittain
Furyborn by Claire Legrand (May 22, Sourcebooks Fire): This book sounded pretty irresistible when I first heard about it, and I was definitely right about that! It's the first book in a new YA fantasy series that deals with magic and morality and legacy. It tells the story of two young women with incredible powers living a thousand years apart: Rielle, whose remarkable abilities mark her as one of the prophesied queens who will either save the world from the angels or help it fall, and Eliana, a bounty hunter trying to survive the terrible legacy Queen Rielle left behind. I may or may not have stayed up way too late trying to finish it. Worth it, though. And definitely worth a read for anyone who's a fan of fantasy and YA.
Susie Dumond
So Close to Being the Sh*t, Y'all Don't Even Know by Retta (May 29, St. Martin's Press): Most people know Retta primarily as Donna from Parks and Recreation. What you may NOT know about Retta is that she graduated from college pre-med and decided instead to become a stand-up comic. You also may not know that she's very into designer purses, she's besties with Lin-Manuel Miranda, and she's a good luck charm for the L.A. Kings. This memoir is fantastic. It's funny, it's heartfelt, it's insightful, and it's charming. I liked Retta before; now I'm her biggest fan.
Kate Krug
War Storm by Victoria Aveyard (May 15, HarperTEEN): I have been making grabby hands at this book for a year and I'm over the moon that we've made it to release month! This book marks the end of Aveyard's Red Queen series and I am READY for it. Will Mare and Cal reunite? (They better.) Will Maven be redeemed? (Please.) Will the Silver Kingdom be defeated? (Hopefully.) Let the War Storm commence. *Lin-Manuel Miranda voice* Scarlet Guard, riiiiise up!
Erin McCoy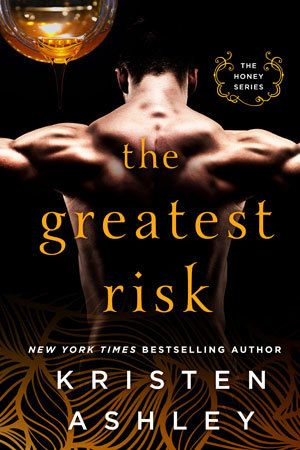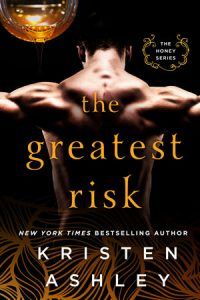 The Greatest Risk by Kristen Ashley (May 1, St. Martin's Griffin): Stellan and Sixx were introduced in previous installments of Ashley's The Honey Series and never, ever did I see them working together as a couple before picking up this book. Sixx is a Domme and Stellan is Dom, so although they shouldn't work together in theory, over the course of the book they fully give into their attraction and devotion to one another. And let me tell you, this book is incredibly sexy. I received an advanced reader copy and devoured it. However, I've listened to all of the other books in this series on audiobook, so I plan to listen purchase an audiobook copy as well.
Rebecca Hussey
That Kind of Mother by Rumaan Alam (May 8, Ecco): I loved Rumaan Alam's first novel Rich and Pretty so much. It was smart and slow-paced in the good way and had such strong characters. It was a great reading experience. So of course I'm looking forward to Alam's follow-up. This one is about a woman overwhelmed by experiences of motherhood that take her in directions she never expected.
Ashley Holstrom
Not That Bad: Dispatches from Rape Culture edited by Roxane Gay (May 1, Harper Perennial): Roxane Gay? Check. Essays about rape culture? Check. That's really all I needed to hear about this book. I can't wait to read it and be absolutely destroyed by it.
Jaime Herndon
Rock Steady: brilliant advice from my bipolar life by Ellen Forney (May 15, Fantagraphics): I'm a big fan of Forney, who's written before about her mental health struggles. This graphic memoir is part memoir, part self-help for anyone who struggles with mood issues—or really, anyone looking to practice a little more self-care.
Dana Staves
What Should Be Wild by Julia Fine (May 8, Harper Collins): This debut novel tells the story of the wood that borders the estate of Urizon, and of Maisey, the latest in the line of Blakely women who are called by the wood. Unable to touch things without killing them (or, in some cases, reviving them), Maisey has spent her life measured and controlled and strictly disciplined. But within her is the secret to the wood, to the curse of Urizon, and even to her own salvation. This book is a little creepy, a little sprawling, but it's also impossible to put down until you've seen it through. It's not up to us. The wood just claims is for its own and the story must, must, must be read. Luckily, that reading is a distinct pleasure.
Emily MarTin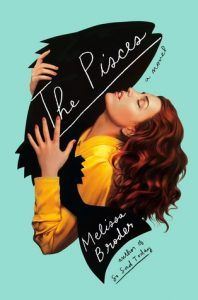 The Pisces by Melissa Broder (May 1, Hogarth): Did you think after The Shape of Water that we would all have sea creature/human lady romance fatigue? Think again. Melissa Broder's The Pisces is strange and funny and will likely make you feel uncomfortable. But if you're like me and you're into that kind of thing, I recommend this book about a Los Angeles woman who falls in love with a merman while housesitting for her sister in Venice Beach.
Alice Burton
The Mirage Factory: Illusion, Imagination, and the Invention of Los Angeles by Gary Krist (May 15, Crown): Krist tells the story of Los Angeles's beginnings, from William Mulholland's engineering feat that cheated the people of the Owens Valley of their water to the invention of Hollywood and the theatrical religious revivalism of Aimee Semple McPherson and her Angelus Temple (which still stands today).
Aimee Miles
How to Marry a Werewolf by Gail Carriger (May 13, GAIL CARRIGER LLC): I adore the romance novellas Carriger has been setting in her Parasol Protectorate universe and stocking with side-characters in need of a romantic happy ending. Following on the heels of the Christmas story of Biffy the Alpha werewolf dandy and Lyall, beloved beta, comes the (hetero) story of abrasive werewolf Channing Channing of the Chesterfield Channings. I've got high hopes for him being put in his place by a strong-minded American, along with Carriger's signature silliness and adherence to tea ritual.
Abby Hargreaves
A Court of Frost and Starlight by Sarah J. Maas (May 1, Bloomsbury USA): Is Sarah Maas sometimes problematic as hell? Yes. Am I still obsessed with her Court series? Also yes. Part of a YA fantasy series that leans toward an older crowd, A Court of Frost and Starlight is described as a book that "bridges the events" of the most recent book in the series (A Court of Wings and Ruin) and future installments. I suppose this suggests some lack of action, but I'm no less excited about it, particularly as its narrated both by its main character and her love interest.
S.W. Sondheimer
The Trials of Apollo: The Burning Maze by Rick Riordan (May 1, Disney Hyperion): This series has been fantastic thus far and I'm ridiculously excited for the new entry, as are my kids (5 and 8). Apollo has been on Earth a while now and has had some…humbling experiences though apparently not humbling enough to satisfy Zeus, who's left his wayward son in mortal form to fight an evil triumvirate of ancient Roman Emperors and restore five Oracles that have gone silent. It hasn't been easy but Apollo (or Lester as the case may be) has learned much and made true friends for the first time in his millennia-long existence, neither of which, sadly, ensures success. One of the most outstanding elements of this trilogy (and Mangus Chase, which wrapped up this past fall) is the way Riordan presents various permutations of sexuality to his readers (imagine trusting readers, especially young ones—sarcasm font): 1) those permutations are infinite 2) they are all beautiful 3) all love is beautiful and 4) everyone should be accepted for what makes them happy romantically (or not as the case may be) 4) sexuality doesn't always have to be a THING, it can simply be, one aspect of a given character's very full life, important but not a device or plot point.
Jamie Canaves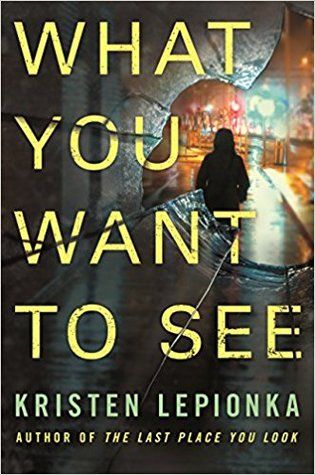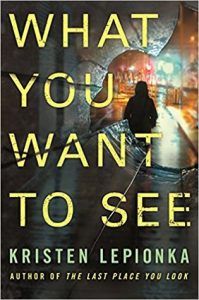 What You Want to See (Roxane Weary, #2) by Kristen Lepionka (May 1, Minotaur Books): Give me a hot mess PI who evolves and never lets a case go until it's solved and I am the happiest of readers. It's why I absolutely love this series. Weary starts off a disaster in the first book, between drinking too much, mourning her father's death, sleeping with the wrong man, and not letting go of a toxic ex-girlfriend. But I loved her because she's real and is trying to crawl out of her hole more than sink in it. And in the second book as she once again gets a case that ends up being much bigger than it appears—man thinks his fiancée is cheating—and she also starts putting her personal life back into some kind of order. Weary is prickly, smart, headstrong, obsessed with her case, and 100% the PI I'd hire because at the very least she'd always be in my corner. If you love mysteries and PIs don't miss Lepionka's Roxane Weary.
Alison Doherty
Prince & Knight by Daniel Haack, illustrated by Stevie Lewis (May 1, Little Bee Books): I read picture books to my students every week, and while the kids are very open about writing LGBT characters in their own stories, it's hard to find published books that embrace these themes. It's even more rare for the LGBT characters to be involved in a romance, instead of parent characters. That's why I'm so excited for this debut picture book about a prince who doesn't feel "that special something" with any of the princesses his parents introduce to him. Instead, he finds true love with a brave knight while trying to protect his kingdom from a dragon. The illustrations also look gorgeous. Very ready to get my hands on this one and share it with all my young friends!
F. Malone
Little Disasters by Randall Klein (May 22, Viking Books): Are there enough literary fiction debuts set in New York? I, a New Yorker, a birthplace narcissist the second my toe touches New Jersey soil, have no idea. Probably. But do they wield dual perspectives and then shut down the subway system during the hottest time of the year? Probably not. This one promises to be exciting. Two couples cross paths at a pivotal moment—the births of their first children. Then we get to watch their lives unravel. Secrets, loss, torrid affairs, and a city-wide catastrophe are all awful. But tell me your heart doesn't race for a hurricane, a really intense episode of Master Chef Jr, or a disaster, big or small. It makes for a really promising read.
Lacey deShazo
Puddin' by Julie Murphy (May 8, Balzer + Bray/HarperCollins): Becky Albertalli (author of Simon vs the Homo Sapiens Agenda) has called this book "the platonic love story of a lifetime." It follows two girls, Callie and Millie, who could not be more different. Bubbly Millie has decided she won't go to fat camp this year, breaking a nine-year streak. Callie, a firebrand dance team member, is caught vandalizing the gym owned by Millie's aunt and uncle, and because of this she is forced to work at the gym as punishment. The two girls begin to spend time together, since Millie works there too, and what results is a hilarious, beautiful tale of teenage self-discovery and female friendship. It deals with fat phobia, racism, and sexual identity, and is a great follow-up to Murphy's Dumplin'. Be sure to read it while you bide your time for the Dumplin' movie adaptation!
Dana Lee
What I Leave Behind by Alison McGhee (May 15, Atheneum/Dlouhy): The story follows Will, a sixteen-year old boy dealing with the grief of losing his father to suicide by making small connections with the people around him. It's made up of one hundred chapters of one hundred words each. This short, unique format brings out the poetry of everyday life, and because it's the simple, everyday things that help Will work through his grief, this format is perfect. The cover art is gorgeous and there will be an audiobook edition narrated by Michael Crouch (psst…he also narrated Simon vs the Homo Sapiens Agenda and They Both Die at the End). I got way emotional reading this one and even though it's really short, it still managed to play out in my head like a cool, indy YA movie.
Steph Auteri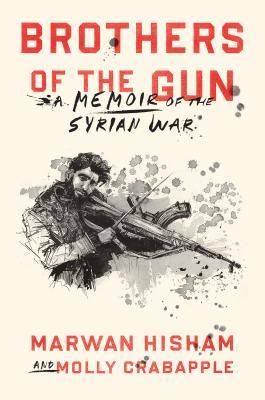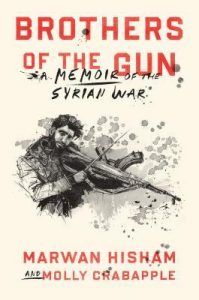 Brothers of the Gun by Marwan Hisham and Molly Crabapple (May 15, One World): Crabapple's memoir, Drawing Blood, was both brilliant and beautiful, tackling everything from the art world to the sexualization of women to political activism and more. And her gorgeous, vivid illustrations…they took my breath away. Here, she pairs up with Hisham, a Syrian journalist writing about his time both witnessing and documenting the Syrian War. Hisham's first-hand account is accompanied by more than 80 of Crabapple's ink drawings and, my god, I can't wait to see how the two play off each other.
Priya Sridhar
Always Anjali by Sheetal Sheth (May 12, Bharat Books): This book hits close to home. Anjali doesn't like her name when she realizes no bicycle plate has it. I didn't have a bicycle plate, but I did know that my name wasn't anywhere else. But Anjali can't just change her name. She has to own it, and embrace the uniqueness.
Margaret Kingsbury
Medusa Uploaded by Emily Devenport (May 1, Tor Books): I discovered this one perusing Book Riot Insiders' New Release Index. As a kid, my favorite Star Trek character was Data, and that spawned a love for AI. And given the title, I assume there's a little mythology thrown in with the AI, which makes it all the more tempting.
Derek Attig
The Poppy War by R.F. Kuang (May 1, Harper Voyager): I'm halfway through this right now and oh my god guys it's great. By refracting twentieth-century Chinese history through the prism of epic fantasy, Kuang has written a book that is both comfortably familiar (poor girl discovers she's actually magic at a special school) and startlingly unlike any fantasy novel you've ever read. This is a rare book where a great concept's promise is paid off in execution: the writing is bracingly strong, the characterization is top-notch, and the pacing is perfectly modulated for the story Kuang is telling.
Danielle Bourgon
Ship It by Britta Lundin (May 1, Freeform): I can't remember where I first heard about this one, but I am endlessly excited by its premise. A YA novel about fandom and young love. Say no more. Add in the fact that the writer works on one of my favourite shows, Riverdale, and I'm sold.
A.J. O'Connell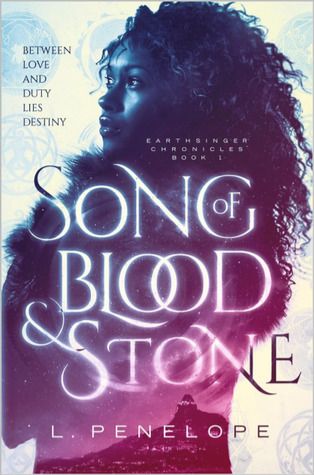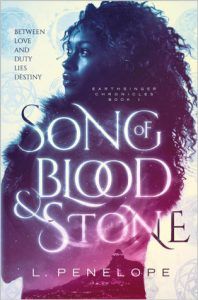 Song of Blood & Stone by L. Penelope (May 1, St. Martin's Press): The award-winning fantasy Song of Blood & Stone was self-published a few years ago, but now it's traditionally published to kick off (yaaaaaay!) a series. Song of Blood & Stone is a little of everything: fantasy, romance, political drama, and a smart look at racism, refugees, and the whitewashing of history. It's also a page-turner that kept me up way past my bedtime—it's rare to read a fantasy with shockingly high stakes that feel believable, and this book accomplishes that task easily.
Adiba Jaigirdar
The Map of Salt and Stars by Jennifer Zeynab Joukhadar (May 1, W&N): The Map of Salt and Stars is a novel that spans over 800 years, and two different cultures, to tell the story of two young girls journeying across the Middle East and North Africa. It sounds like a unique and timely debut that I'm beyond excited to read!
Tasha Brandstatter
Making Up by Lucy Parker (May 28, Carina Press): I admit I was underwhelmed by Pretty Face, but hey, they can't all be winners. Here's hoping Parker is back to form with her third West End novel, which stars a bearded hero and an enemies-to-lovers romance. My favorite.
Emily Polson
Junk by Tommy Pico (May 8, Tin House Books): I read a review in Shelf Awareness for this longform poem in couplets by a queer Native American author and immediately requested an ARC from Edelweiss. It's a fast-paced, witty, and profound collection of thoughts, anecdotes, and puns like "Yr / reputation recedes you I call it aggressive mediocrity" and "How can 'happiness' be / anything more than a metaphor for privilege." Pico assembles it all in a sort of organized disorder, a junkyard poem full of pithy treasures. As he puts it, "Junk has the best stories."
Michelle Hart
Excuse Me While I Slip Into Someone More Comfortable by Eric Poole (May 15, Rosetta Books): Equally funny and poignant, Poole's memoir-in-essays is like David Sedaris by way of Judd Apatow, showing how we (everyone really, but particularly LGBT people) often have to try on identities like pieces of clothing, to see what fits and what doesn't. In between the laughs, you'll feel the longing Poole describes for another life, those sometimes-painful glimpses of a realer, truer you.
Gretchen Lida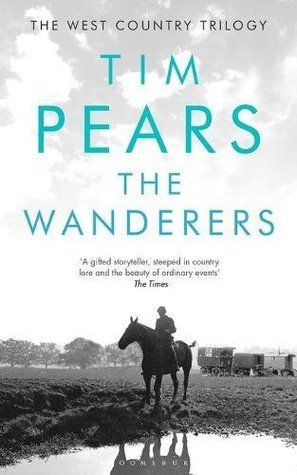 The Wanderers by Tim Pears (May 1, Bloomsbury Publishing): The Wanderers is part James Herriot, part Peaky Blinders. Set just before World War I, this the second installment of the West Country Trilogy. The novel chronicles the story of thirteen-year-old Leo Sercombe, who, despite his somber demeanor, has a gift for horses. He is picked up by a family of gypsies after he is banished from his home for falling in love with the landowner's daughter, Lottie. Unlike the first book, some of The Wanderers is told from Lottie's perspective as well.
The subject matter could have quickly sunk into the bog of cliché and assumption, but Tim Pears's complicated characters and lilting place-based language give it an addictive freshness. He is also one of the rare writers who can capture the unassuming grace of a good draft horse and an all-encompassing rhythm of rural life.
Laura Sackton
Pops: Fatherhood in Pieces by Michael Chabon (May 15, Harper): I love Chabon's novels, and I also love nonfiction about fatherhood. We seem to talk about motherhood all the time (and that's good!), but there is often less attention to men writing about their experiences as parents, which is also important. I'll read just about anything that Chabon wants to read, so I'm looking forward to this essay collection immensely.
Sarah Ullery
A House That Once Was by Julie Fogliano, Lane Smith illustrator (May 1, Roaring Brook Press): This is a story about two siblings who investigate the history of an old house they find abandoned in the woods. The publisher's blurb gave me goosebumps: "Deep in the woods/ is a house/ just a house/ that once was/ but now isn't a home." I love old homes. My grandma lived in an old farmhouse, and that house meant the world to me. I can't wait to buy this book. I'm going to give it to my niece and nephew who are moving into a new house in May.
Trisha Brown
Never Love A Thief by Robin Covington (May 28, Burning Up the Sheets): In Robin Covington's latest, she pairs a reformed modern-day-Robin Hood bar owner with an FBI agent who's carrying BAGGAGE. Covington has a gift for writing multi-dimensional characters who build complicated relationships—and then break them, and carefully rebuild, then there's usually more breaking…and so on. I can't wait to see what she does when she also gets to play around with the blurry lines between the right and wrong sides of the law. No question: this is going to be my first poolside read of the summer.
Lisa Ruiz
The Creature Garden by Zanna and Harry Goldhawk (May 29, Quarto: Rock Point): This gorgeous treat of a book is filled with full-page, full-color illustrations of animals and plants as well as a judicious amount of instruction. Having read a digital copy in advance, I can't wait to buy a print copy! Whether it's going to my budding artist nice or to myself hasn't been decided.
Kristen McQuinn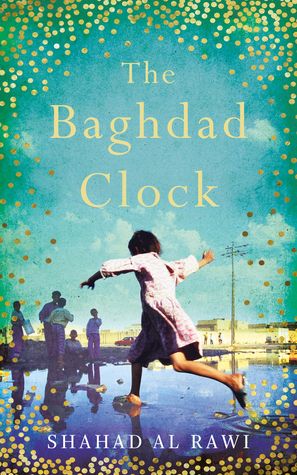 The Baghdad Clock by Shahad Al Rawi, translated by Luke Leafgren (May 8, Oneworld Press): In this debut novel, two little girls meet while hiding in an air raid shelter in their Iraqi neighborhood during the first Gulf War and become best friends. Over the years, they share everything together, from dreams of a safe world with no civil war and no bombings, to their first loves and heartbreaks. It's a coming of age story in a way that most Americans can't even imagine. I imagine it will rip my guts out.
S. Zainab Williams
MEM by Bethany C. Morrow (May 22, The Unnamed Press): Morrow's sparkling debut is an instant classic, and one I'll not soon forget. This alternate history offers a fascinating examination of humanity—how we define and perceive it—and explores the power of memory. Set in Canada in the 1920s, we meet an extracted memory named Dolores Extract #1. Dolores is an anomalous denizen of the Vault where Mems live out their source's extracted memory on loop. But Dolores makes her own memories, she is observant, and her sense of self runs deep. But does that mean she should be counted equal among humans? And what should the world do with its discarded memories?
Looking for more recent new releases? Check out our Must-Read April New Releases, and all of our previous must-read book releases.