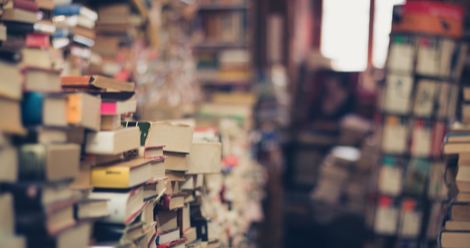 Lists
Must-Read June New Releases
This content contains affiliate links. When you buy through these links, we may earn an affiliate commission.
Keep track of all your most anticipated new releases with the New Release Index, available through Book Riot Insiders!

---
Never fear, our contributors are here to topple your June To-Be-Read stacks with their new release recommendations! Whether we've read them and can't wait to see them on the shelves, or we've heard tell of their excellence in the book world and have been (not-so) patiently waiting to get our hot little hands on them, these are the new titles we're watching our libraries and bookstores for this month.
What books are you looking forward to in June? Let us know in the comments below!
Liberty Hardy
The Prey of Gods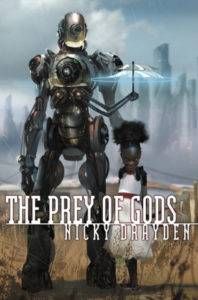 by Nicky Drayden (June 13, Harper Voyager): Sydney works in a nail salon in the lovely coastal town of Port Elizabeth, but she has big dreams. Dreams that involve a whole lot of murder. See, Sydney used to be an all-powerful South African demigoddess, but times have been rough. But with the help of a lot of blood and death, she can regain her former glory. Hoping to keep her from achieving her goals is a young Zulu girl and a queer teen just coming into their own powers, a world-famous pop singer, and a politician. Does it sound wild? That doesn't even BEGIN to cover it. There's robots, genetic engineering, synthetic hallucinogens. And that's just for starters. (Don't make me tell you about the crab and dolphin that get it on…) Seriously, this book is B-A-N-A-N-A-S. Naturally, I love it so much.
Kate Scott
Daring to Drive by Manal al-Sharif (June 13, Simon & Schuster): Manal al-Sharif grew up a religious radical in Saudi Arabia, but her perspective changed when women were banned from driving and she was labeled a slut for chatting with male colleagues at work. Since then, she has become one of the leading activists in the campaign to repeal the driving ban. I think it's fascinating how people from repressive religious traditions find their way out of that fundamentalist mindset. I'm also want to learn more about the driving ban and what is being done to repeal it.
Jaime Herndon
The End of Men by Karen Rinaldi (June 20, Harper Perennial): A humorous, witty, insightful novel that follows four women balancing career, motherhood, and love. It might be a common trope, but Rinaldi manages to make it fresh and relevant, and despite the title, men are very much part of the women's lives – but how we see them, and their role, is not central to the women themselves. As a newish mom struggling to find that elusive balance myself, I really loved this book.
Karina Glaser
One Shadow on the Wall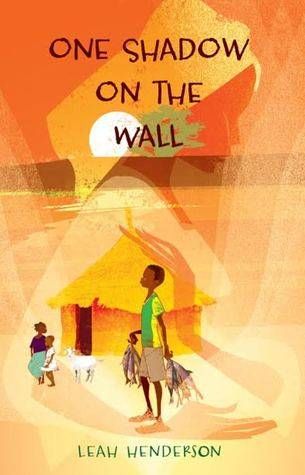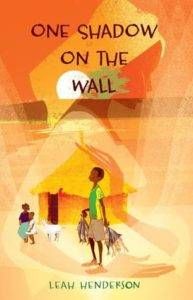 by Leah Henderson (June 6, Atheneum Books for Young Readers): This immersive middle grade novel set in contemporary Senegal is about recently orphaned eleven-year-old Mor who continues to hear the voice of his father after his death. Mor has promised to honor his father's teachings and to take care of his sisters, promises that seem impossible to keep with the blazing sun beating down on the land and an aunt that wants to separate Mor from his siblings. When he finds himself the target of the local gang of Danka Boys, Mor has to make the difficult decision of whether to oppose them or join them. This is a stunning debut, filled with rich writing and unforgettable characters.
Jessica Woodbury
Hunger: A Memoir of (My) Body by Roxane Gay (June 13, Harper Collins) All due respect to other books, but this is THE book event of the summer. I probably don't even have to tell you anything about this book because you have already pre-ordered it and have a small shrine to Roxane already set up in your house. So I will simply say that it is even more than you could have hoped, it is a memoir that makes you think about what memoir is for and how much it can do. It is sharp. It will leave a mark. It will change you.
Kate Krug
Every Last Lie by Mary Kubica (June 27, Park Row Books): I'm always up for a good psychological thriller and I've really enjoyed all three of Kubica's previous releases. I'm ready for some twisty drama.
Teresa Preston
The Essex Serpent by Sarah Perry (June 6, Custom House): This book has been getting heaps of praise in the UK, where it was published last year, and I've been eagerly awaiting its US release. It's set in Victorian England and focuses on a young scientifically minded widow who gets caught up in a mystery involving a strange creature that is believed to be taking human lives. I don't always love historical fiction from this period, but when it works, there's not much that I love more. Sarah Waters gave it her stamp of approval, which makes me optimistic that this book will be a success.
Deepali Agarwal
The Ministry of Utmost Happiness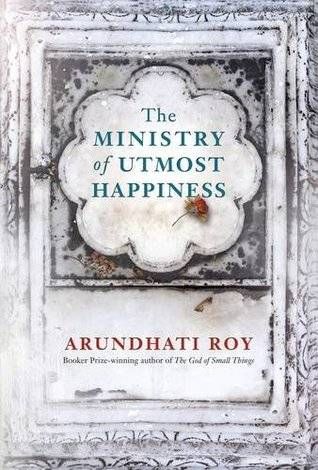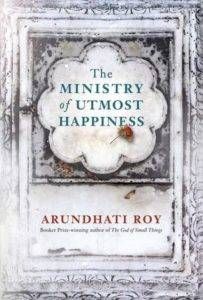 by Arundhati Roy (June 6, PRH India): This book's been a long time coming, and when I say that, I mean 20 years. Roy's last fictional book, The God of Small Things, came out in 1997, and her upcoming book promises to be, at the very least, equally fascinating and amazing. The story, marketed as an "aching love story", will be a journey from Old Delhi to the valleys of Kashmir, and will deal with war, peace and fated lovers.
Claire Handscombe
That's The Way It Crumbles by Matthew Engel (June 8, Profile Books): I've been excited about this since I saw it mentioned in the annual Guardian literary calendar way back in early January. I'm deeply interested in language and linguistics, endlessly fascinated by regional and national varieties of English and, as Matthew Engel seemed to be on a recent-ish Radio Four interview, a little curmudgeonly about Brits increasingly adopting Americanisms into their own speech. This book may be bad for my blood pressure but it will be good for my linguist's brain.
Annika Barranti Klein
The Gentleman's Guide to Vice and Virtue by Mackenzi Lee (June 27, HarperCollins): I became aware of this book because of Mackenzi's "Bygone Badass Broads" Twitter series, in which she tells the stories of women history conveniently forgot, but I became excited about the novel, which tells the story of "a young bisexual British lord who embarks on an unforgettable Grand Tour of Europe with his best friend/secret crush" when I read the first four chapters online. THEY ARE VERY SWOONY CHAPTERS, OKAY?
Cecilia Lyra
The Identicals by Elin Hilderbrand (June 13, Little, Brown and Company): I'd love to know what Ms. Hilderbrand's secret is, as she is one of those rare authors who manages to release a new book every year (two if you count the Winter Street series) and, without fail, every book is (even) better than the last. Her novels generally take place during the summer and are all set in Nantucket. And while her breezy writing style makes her books the perfect summer read (think a tall glass of lemonade while lounging by the beach or pool), they also deal with serious subjects such as battling cancer, pharmaceutical addictions, familial rivalry, and the loss of a loved one. I am counting the days until The Identicals comes out!
Priya Sridhar
Want by Cindy Pon (June 13, Simon Pulse): Cindy Pon has been on my to-read list. I'm eager to read her newest novel, set in Taipei and exploring the rich and poor divides. Our protagonist Jason Zhou decides to infiltrate the upper class of Jin Corp to save his city and his mother. A lot of literature has been causing worries about bad futures and worst pasts, but this looks to be a scathing examination of privilege.
Jamie Canaves
Magpie Murders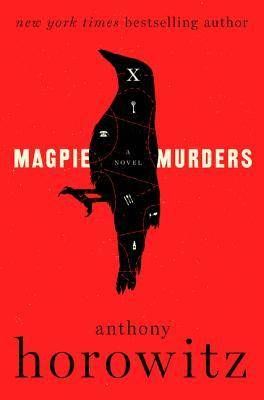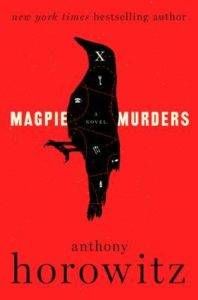 by Anthony Horowitz (June 6, Harper): Two mystery novels for the price of one! Literally. The novel starts with an editor reading the newest installment in a successful mystery series and then you read that manuscript. And then you are back to the editor and the mystery she faces because of said manuscript. And then both novels' mysteries are solved at the end. Did I mention this is perfect for Agatha Christie fans? Because it is!
Margaret Kingsbury
The Strange Case of the Alchemist's Daughter by Theodora Goss (June 20, Saga Press): Theodora Goss typically writes lovely and rich fairytale short stories and poems. She's one of my favorite short story writers. I briefly talked to her about her newest novel last year at a fairytale conference (because I'm the kind of person that goes to fairytale conferences, duh), and she told me with this novel she wanted to tell the stories of Victorian lit's voiceless girls. The girl monsters, often doomed to die or remain unheard. So Mary Jekyll, Diana Hyde, Justine Frankenstein, Catherine Moreau, Beatrice Rappaccini all have a chance to tell their own stories in this novel. What's not to love? Victorian classics retold from a feminist perspective, with empowered girl monsters? And a beautiful book cover? Sold.
Leah Rachel von Essen
Down Among the Sticks and Bones by Seanan McGuire (June 13, Tor): Fans of Every Heart a Doorway (Wayward Children #1) will love this semi-sequel; fans of fairy tale adaptations will love this novella that can also be read as a standalone. Featuring two incredible characters (and incorporating f/f love, gender non-conforming, and depiction of OCD), it's primarily a story about Jack and Jill themselves, which is what makes it such a compelling tale about poor parenting and the toxic way it can affect children as they grow.
Tasha Brandstatter
One by One: Welcoming the Singles in Your Church by Gina Dalfonzo (June 20, Baker Books): Full disclosure: I'm friends with the author. This is her first non-self-published book and I'm very excited for her! Gina's an awesome writer so I'm sure it will be excellent. Looking forward to reading it.
Alison Doherty
The Day of the Duchess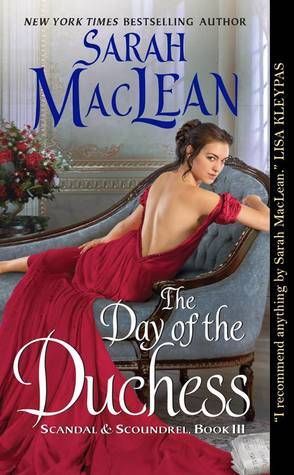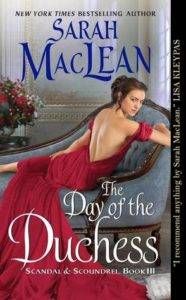 by Sarah MacLean (June 27, Avon): Sarah MacLean is my favorite, favorite romance writer. Her books are full of feminism, fascinating historical details, and complicated, nuanced heroines I always fall in love with – not to mention the heroes. I can't wait to get my hands on the third book in her Scandal & Scoundrel series, which the author herself describes as "Old School TMZ". This book tells the story of the estranged Duke and Duchess of Haven. I have no doubt I will laugh and swoon in equal measure while reading about their summer together in Regency Era London.
Nicole Brinkley
Tash Hearts Tolstoy by Kathryn Ormsbee (June 6, Simon & Schuster): I don't often read contemporary, which makes my excitement for Ormsbee's next novel so particularly notable. When Tash's web series Unhappy Families – an adaptation of Anna Karenina – goes viral, she's all over the Internet. Nominations for Internet awards means she might be able to take her cyber-flirtation with a fellow nominee to a new level – if she can figure out how to sell them that she's asexual. Tash Hearts Tolstoy sounds completely fun and inclusive, and as a huge fan of The Lizzie Bennet Diaries, I can't wait to sink my teeth into this contemporary YA.