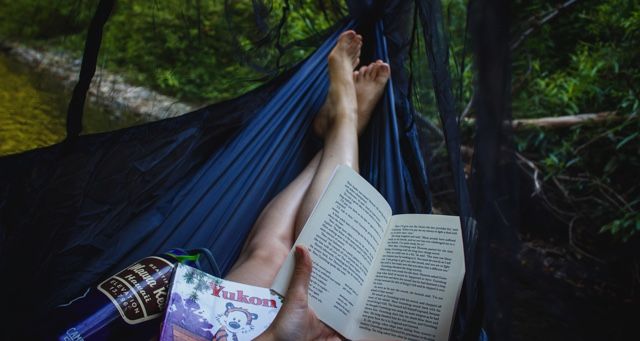 Sponsored
3 on a YA Theme: Must-Read June YA Releases
This list of June 2019 YA releases is sponsored by This Time Will Be Different by Misa Sugiura, from Epic Reads.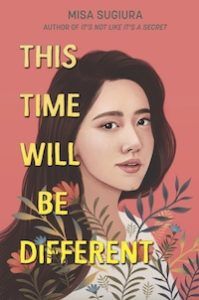 CJ's never lived up to her mom's ambition, and she's perfectly happy just helping her aunt, Hannah, at their family's flower shop. She doesn't buy into Hannah's ideas about flowers and their hidden meanings, but when it comes to floral arrangement, CJ discovers a skill she can be proud of. Then her mom decides to sell the shop—to the family who swindled CJ's grandparents when Japanese Americans were sent to internment camps during WWII. Soon a rift threatens to splinter CJ's family, friends, and their entire community; and for the first time, CJ has found something she wants to fight for.
---
Welcome to summer! June is exploding with amazing new YA books, and I can't wait to hang my hammock by the water and get reading. I've got a shortlist of must-read June YA releases that should be on your radar, but don't forget that Sarah Dessen's eagerly-anticipated new book, The Rest of the Story, also drops this month. Here we go!
Patron Saints of Nothing by Randy Ribay
When his cousin is murdered, Filipino American teen Jay travels to the Philippines to learn what really happened. His family won't talk about the tragedy, and the deeper Jay digs, the more he learns about the secrets his cousin kept and the role Jay might have played in his death.
Out June 18.
The Art of Breaking Things by Laura Sibson
Skye is just passing time until high school is over and she can escape to art school. Then her mother gets back together with the boyfriend that crossed a line with Skye years ago. She was too young to understand what happened then, and her mom didn't believe her explanations, but Skye's not too young anymore. And while she wants nothing more than to run away, she's also desperate to protect her little sister. Caught between two impossible choices, Skye must find the courage to speak the truth.
Out June 18.
Hungry Hearts: 13 Tales of Food & Love edited by Elsie Chapman and Caroline Tung Richmond
These 13 interconnected short stories explore the power, magic, and transformative nature of good food. Contributors include by Elsie Chapman, Caroline Tung Richmond, Sandhya Menon, S. K. Ali, Rin Chupeco, Anna-Marie McLemore, Rebecca Roanhorse, Sara Farizan, Jay Coles, Adi Alsaid, Sangu Mandanna, Phoebe North, and Rioter Karuna Riazi!
Out June 18.
Wicked Fox by Kat Cho
Set in modern-day Seoul, this book follows Gu Miyoung, a gumiho (nine-tailed fox) who must devour men's souls in order to live. She hunts evil men in order to satisfy her conscience and stay alive, but when she rescues a human boy who has been attacked by a goblin, she loses her gumiho soul and discovers much larger forces at work.
Out June 25.
The Exact Opposite of Okay by Laura Steven
When Izzy is caught in a compromising situation with a politician's son and evidence of such turns into a national scandal, she thinks she can just laugh it off and it'll all blow over. Turns out she's wrong, and the media—and random strangers—are determined to brand her as a slut. But Izzy is determined to shape the narrative of her own story, even if others insist on having an opinion.
Out June 11.
Want more "3 On A YA Theme" posts? Gotcha covered.