Fiction
Must-Read July New Releases
This content contains affiliate links. When you buy through these links, we may earn an affiliate commission.
Keep track of all your most anticipated new releases with the New Release Index, available through Book Riot Insiders!

---
Never fear, our contributors are here to topple your July To-Be-Read stacks with their new release recommendations! Whether we've read them and can't wait to see them on the shelves, or we've heard tell of their excellence in the book world and have been (not-so) patiently waiting to get our hot little hands on them, these are the new titles we're watching our libraries and bookstores for this month.
What books are you looking forward to in July? Let us know in the comments below!
Jaime Herndon
The Almost Sisters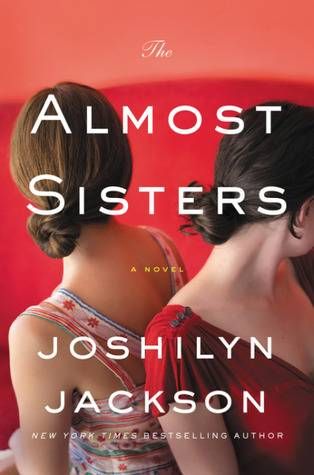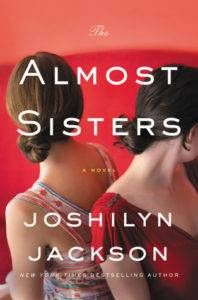 by Joshilyn Jackson (July 11, Harper Collins): When comic book creator Leia finds herself pregnant after a one-night-stand with Batman at a Comic Con, she knows she needs to tell her family, especially her beloved grandmother, a founding force in a small Southern town. As usual, Jackson gets everything right – family dynamics, the intricacies of Southern life, nuances of conflict (especially race and class), and character development. When Leia arrives, she realizes her grandmother is dealing with dementia, and to top it all off, there's a body in the attic. This was a really enjoyable read, and perfect for summer. I loved the characters and wanted Leia to be my BFF.
Jamie Canaves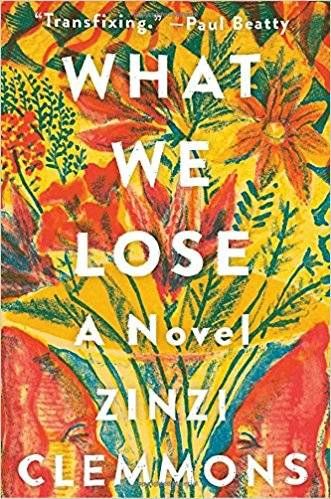 What We Lose by Zinzi Clemmons (July 11, Viking): Everything about this novel called to me: the author's lovely name, the title, the cover that looks like a great art school painting… And then I started reading it and I immediately fell in love with the writing that is almost snips of a life (vignettes) and Thandi as she's trying to deal with her mother's death and her place in this world. I rarely take my time with books–I'm an inhaler–but I can't help but savor this one.
Liberty Hardy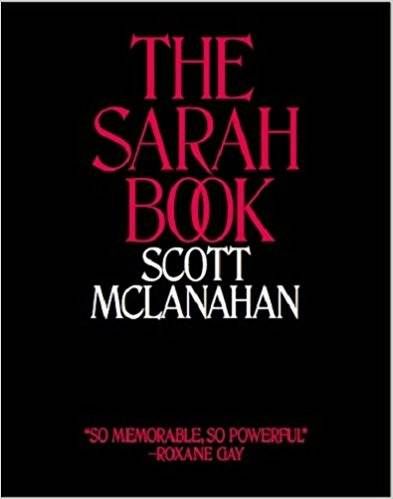 The Sarah Book by Scott McClanahan (July 11, Tyrant Books): McClanahan (Crapalachia, Hill William) continues his semi-autobiographical stories of life in West Virginia with this latest installment about love. It's a searing portrait of the breakdown of a marriage and a man driven to self-sabotage, written with raw, powerful emotion that punches your heart. And it's full of the unnerving, beautiful prose that makes McClanahan one of the greatest writers of his generation. While not always a comfortable read, it's an honest one, and that makes it great. I hope this book launches him into the well-deserved spotlight.
Derek Attig
Bannerless by Carrie Vaughn (July 11, Mariner Books): I love a detective story in a speculative setting (a la The City and the City, The Last Policeman, The Dark Side, etc.), so of course I loved Bannerless. It tells the story of a murder investigation in a post-apocalyptic small town, part of a region of what was once America trying desperately to avoid another disaster by enforcing sustainable and responsible ways of life. It's a small, focused book that offers an engrossing look at how communities might manage themselves to build a future. That speculative vision of self-government makes it especially interesting to think about alongside Malka Older's Infomocracy (my favorite book of 2016), which makes me even more excited for all of you to read it.
Kate Scott
Woolly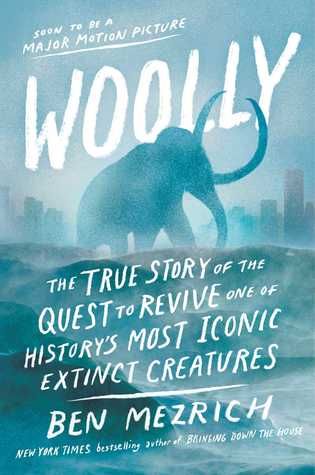 by Ben Mezrich (July 4, Atria): I've always been interested in genetic science–it's potential, it's limits, and the ways in which it can potentially be used for the greater good or for great evil. In Woolly, Ben Mezrich tells the true story of a group of scientists working to sequence the DNA of a woolly mammoth and splice it into the DNA of a modern elephant, thus functionally bringing an extinct species back to life. Is this application of modern science a way of undoing the mistakes of the past or is it playing Dr. Frankenstein with potentially devastating effects? With the rise of technologies like CRISPR that allow us to tinker with the genome like never before, scenarios like de-extinction–formerly confined to the realm of science fiction–are quickly becoming a reality. I can't wait to read Mezrich's take on the science and ethics of the effort to resurrect the woolly mammoth.
Priya Sridhar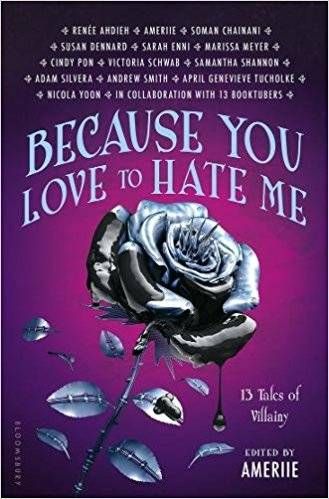 Because You Love to Hate Me: 13 Tales of Villainy by Ameriie (Author, Editor) (July 11, Bloomsbury USA Childrens): I always like reading revisionist villain tales, and I like seeing experiments with new media to create different stories. It's also been pointed out that Disney hasn't made a traditional villain since Mother Gothel from Tangled. Ameriie as an experiment pairs up authors with BookTubers (YouTubers who review books) to tackle revisionist villain tales. I also have a message for those who have left early reviews on Goodreads: people, don't hate on the BookTubers that were recruited for this anthology. They worked their butt off to get where they are today, and it is just plain rude to discredit someone because they created work that wasn't fiction. There is no right or wrong way to break into publishing and please do not rain on their parades.
Claire Handscombe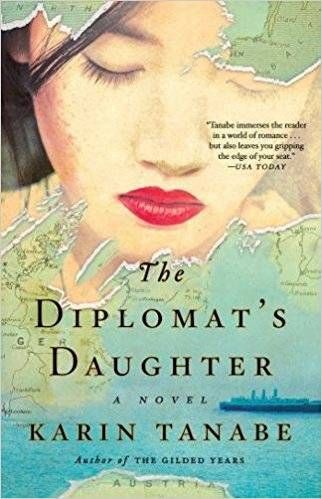 The Diplomat's Daughter by Karin Tanabe (July 11, Washington Square Press): I've enjoyed all of Karin Tanabe's novels since we met at her book signing for her very DC début, The List, and became friends. Her books are all really different, and this one is set in World War II and involves a man who will do just about anything to win over the diplomat's daughter he met while they were both in an internment camp. He doesn't know that she might still love another man from her past. The Goodreads blurb promises "war, passion, and extraordinary acts of selflessness". Yes, please.
Rebecca Hussey
Made for Love by Alissa Nutting (July 4, Ecco): I was shocked, horrified, disturbed, and fascinated by Nutting's previous novel Tampa, so of course I wanted to read this book the minute I heard about it. Tampa was controversial (female middle-school teacher seducing her students, told in the first person), but it was also beautifully written. I can't wait to see what she's done in this new book.
Margaret Kingsbury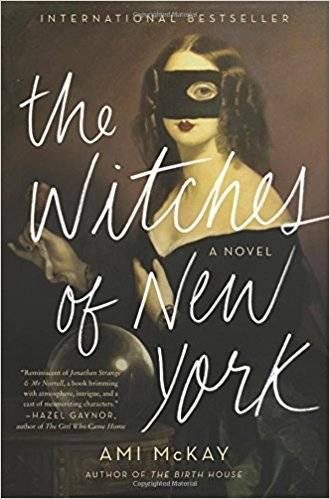 The Witches of New York by Ami McKay (July 11, Harper Perennial): Witches! Séanes! History! And it's compared to Jonathan Strange and Mr. Norrell, but with a bunch of women characters. That's all I need to add it to my TBR list. I always need more smart novels featuring witches.
Leah Rachel von Essen
The Five Daughters of the Moon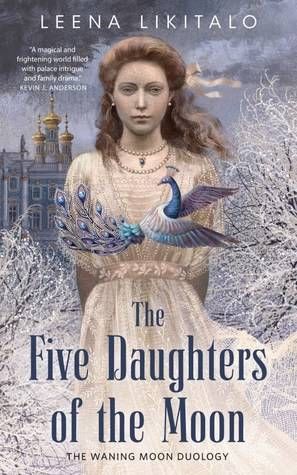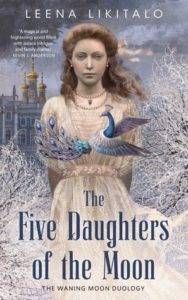 by Leena Likitalo (July 25, Tor.com): The first in the Waning Moon Duology is inspired by the 1917 Russian Revolution and the Romanov sisters. It's a glittering, moonlit tale about the five sisters who will one day rule the Celestial Empire, a world of snow and shadows, as a revolution is stirred up in the city around them.
Tasha Brandstatter
House of Spies by Daniel Silva (July 11, Harper): The Gabriel Allon series is one of my all-time favorite spy/thriller series, with fascinating characters, exotic locales, fabulous art, and intelligent writing. I didn't get very far into the previous book, The Black Widow, because I was way too burned out on politics last summer. But Silva's still on my auto-buy list and I'm looking forward to digging into the further adventures of Mossad's greatest fictional operative.
Sophia Khan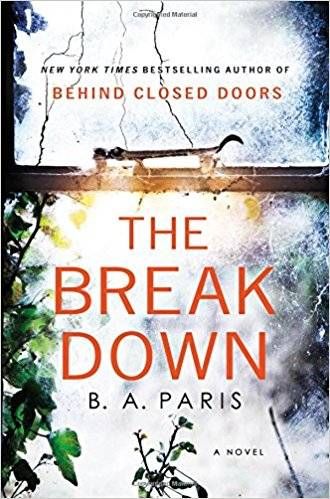 The Breakdown by B.A. Paris (July 18, St. Martin's Press): On a stormy drive home from a friend's dinner party, Cass finds a car parked on the side of the road with a woman inside. In the middle of the isolated woods and anxious to be home, she continues on. Only, the next morning she finds out the woman in the car has turned up dead. In true B.A. Paris form, this was a thrilling read full of twists and turns – made more suspenseful by the fact that our narrator can't even trust her own judgement of the events unfolding.
Teresa Preston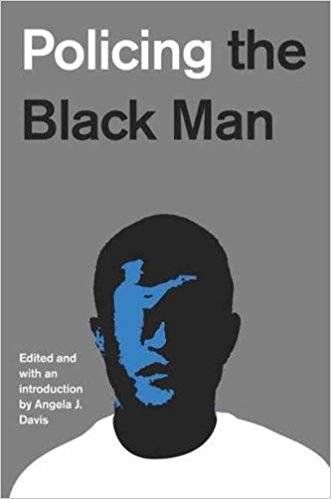 Policing the Black Man: Arrest, Prosecution, and Imprisonment edited by Angela J. Davis (July 11, Pantheon): This year, I've been trying to educate myself more on racism in America and this essay collection looks like a great contribution to my learning. It includes essays by Davis, a professor of law at American University; Bryan Stevenson of the Equal Justice Initiative; and Sherilynn Ifill of the NAACP Legal Defence Fund. Most of the essays focus on how implicit bias and profiling impact policing, but there are also essays on the court system and incarceration.
Ilana Masad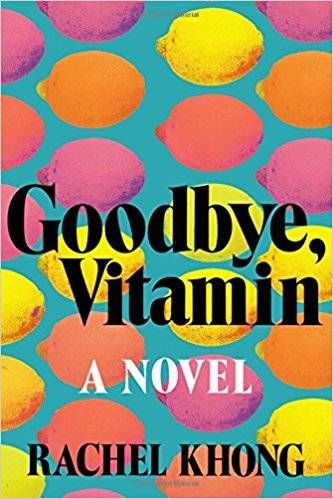 Goodbye, Vitamin by Rachel Khong (July 11, Henry Holt): It's been a really good year so far for Henry Holt, and I'm excited to see this publisher releasing Rachel Khong's debut is a gorgeous, yet irreverent, rumination on family, love, and loss. As the narrator moves home to take care of her ailing father who has Alzheimer's – leaving a recent-breakup and a career behind in San Francisco – she thinks she's reached a new low. But as her father loses his memory, their relationship, both past and present, rises to the surface. As the narrator, in her bored state, tries to dig up dirt on her father, she finds instead things he wrote about her when she was a child. Full of flaws, the narrator is as human as her father, as human as you are me.
Tirzah Price
The Lake Effect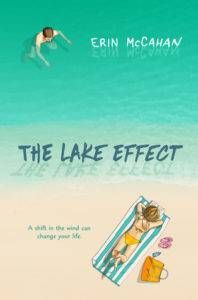 by Erin McCahan (July 11, Dial Books): Erin McCahan has an excellent track record for writing very smart and very funny contemporary stories, which is enough for me to want to pick up this title. The book is about Briggs Henry, a recent high school grad facing high expectations from his family, who spends his summer as the personal assistant to an elderly woman. His summer offers him a new perspective on the definition of success, and causes him to take a second look at his future plans. The pre-publication buzz has been great, but the setting is what makes me eager to get my hands on a copy: a Lake Michigan beach community. Huzzah for summer beach books set on the Great Lakes!
Karina Glaser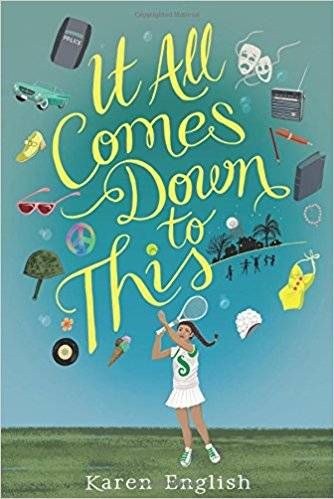 It All Comes Down to This by Karen English (July 7, Clarion Books): Set in 1965, twelve-year-old Sophie is facing a season of change: her sister Lily is leaving for college, her parent's marriage is on the rocks, and she's the new black kid in a nearly all-white neighborhood. As Sophie navigates these changes, the Watts riots disrupt the neighborhood and serve as a background of unrest and racial tension throughout the book. A powerful middle grade story about growing up, identity, and finding your place in the world.
Michelle Hart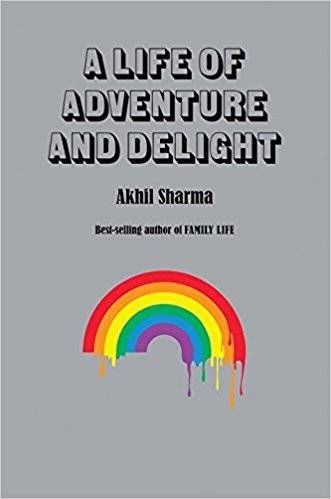 A Life of Adventure and Delight by Akhil Sharma (July 11, W. W. Norton Company): Akhil Sharma was awarded the Folio Prize for Fiction and the IMPAC Dublin Award for his autobiographical novel, Family Life, about a family of Indian immigrants who, upon arriving in America, experience great tragedy. As immense as that book felt on an emotional level, it was astonishingly restrained. Sharma's prose is at once exacting and propulsive, perfect for the short story form. A Life of Adventure and Delight, his first collection, comprises work published before and after Family Life, and is a bleak and comedic look at the sociocultural and sexual mores of contemporary Indian life. In one story, a graduate student new to America becomes addicted to the thrill of hiring prostitutes off the internet. In another, a wife in an arranged marriage wakes up one morning and wonders if she is actually in love with her husband. Perhaps the strongest aspect of the collection is Sharma's willingness to let his characters be abhorrent; they are all complicated, not above reproach.
Jessica Yang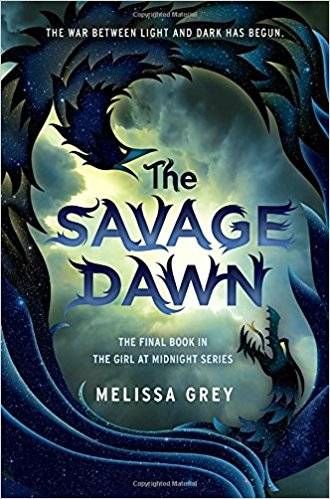 The Savage Dawn by Melissa Grey (July 11, Delacorte Press): I've been in love with The Girl at Midnight series since book one, and I'm super excited for the third book! The series, which you should really read from the start, is set in a world where Avicen, magical people with feather hair live hidden. The hero, Echo, is a scrappy library dweller who's been adopted by the Avicen. When she's caught up in a war between the Avicen and Firedrakes, she discovers she's the key to saving them all.
Alison Doherty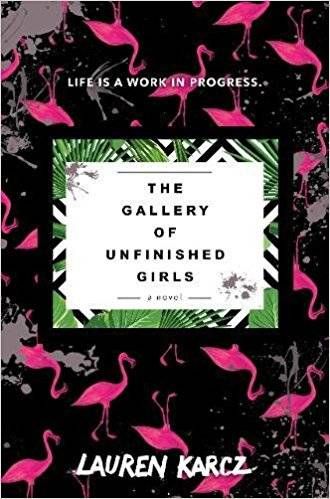 The Gallery of Unfinished Girls by Lauren Karcz (July 25, HarperTeen): There are lots of great debut YA authors coming out with books this summer, but I think this is the one I'm most excited about. Teenage Mercedes Moreno has a lot going on. She's an artist with a serious case of painter's block, a granddaughter who wants to be with her sick abuela who lives in Puerto Rico, and a girl in love with her best friend, Victoria. All this real life drama, plus a big dose of magical realism? I am here for it. Very excited to get my hands on this book by the end of the month!
Trisha Brown
Hate to Want You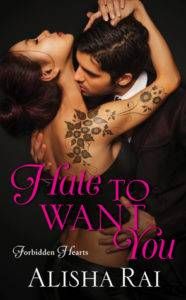 by Alisha Rai (July 25, Avon): In a genre well-known – and regularly dismissed – for being formulaic, Alisha Rai's style defies easy categorization. Her romance is both soapy and gritty. Her stories are anchored in genuine conflict and tension, but there's a wry humor in her dialogue as well. She doesn't shy away from vulnerability or kinky sex, and sometimes she writes both at the same time. Basically, she does whatever she wants in crafting her stories, and she does it really, really well. Hate to Want You has all of the elements of a Shakespearean drama – tragic past, complicated romance, warring families – but with a happier ending and a much better cover than I've ever seen on Romeo and Juliet.
Save
Save
Save
Save
Save