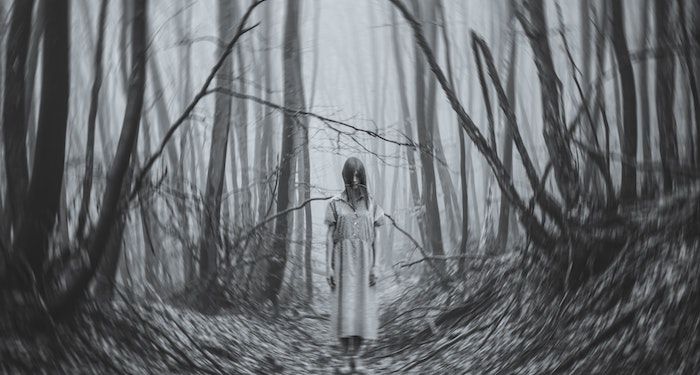 Horror
20 Must-Read Horror Stories
This content contains affiliate links. When you buy through these links, we may earn an affiliate commission.
So here's the deal. You can't call yourself a horror fan unless you've read these books. These 20 horror stories are must-reads for different reasons. Some have been incredibly influential in their genre. Some are so horrifying you'll have to sleep with all the lights turned on. And some are newer releases that are just so good that they're sure to become horror classics in the near future. For myriad reasons, these 20 books are ones you do not want to skip over if you live for horror fiction.
So grab a night light. Find a thick blanket you can hide under when the shadows in the corners of the room begin to play tricks on you. Set up your best scary music soundtrack. Really get the horror vibes going, whatever that looks like for you. And then start working on reading this stack of must-read horror stories, from the classics to the newest releases. You might end up losing out on some sleep after reading these stories, but at least your horror library will be complete.
In no particular order, here are 20 horror stories you must read as soon as possible to really dive into the world of horror.
'Salem's Lot by Stephen King
There are so many Stephen King books that should be added to your TBR list if you're a big horror fan, but Salem's Lot is a classic. Ben Mears spent his childhood in the small, idyllic town of Salem's Lot, and memories from his past still haunt him. When he returns to Salem's Lot to write his next book, something truly evil is waiting for him. Salem's Lot is King's second published novel, but it remains one of his best and one of his most widely-read horror stories.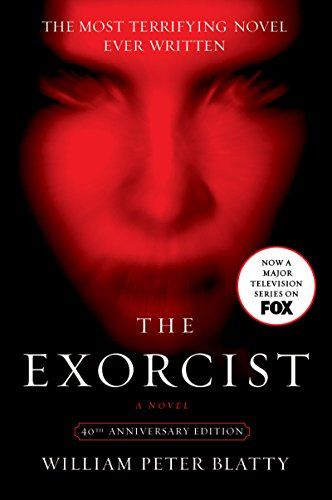 The Exorcist by William Peter Blatty
When you think of exorcism stories, The Exorcist is likely the first thing to come to mind. This novel was inspired by a real 1949 case of demonic possession and exorcism that Blatty heard about while he was a student at Georgetown University. Chris MacNeil, an actress and divorced mother, is surprised when her 11 year-old daughter starts showing signs of a strange affliction: spasms, convulsions, amnesiac episodes. When medical science comes back with no answers, Chris is forced to turn to an exorcist.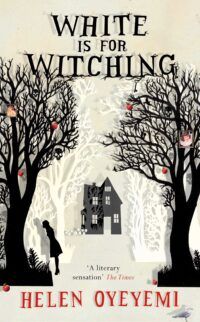 White is for Witching by Helen Oyeyemi
The Silver home is the ancestral home of the Silver family. Now Miranda Silver, her twin brother Eliot, and their father are living there, hoping to convert it into a bed and breakfast. But there's something strange about the home, which seems to be especially unwelcoming to outsiders. Miranda feels that the house is driving her to have strange hungers. This deeply unsettling novel incorporates many horror elements to confront how the effects of grief and loss, mental illness, and racial politics on one family over generations.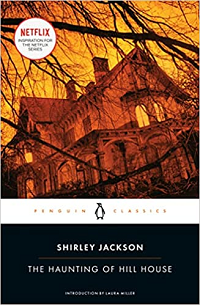 The Haunting of Hill House by Shirley Jackson
Shirley Jackson's classic haunted house story The Haunting of Hill House tells the tale of four people who arrive at the unwelcoming Hill House looking for evidence of ghosts. At first, the house feels simply eerie, but the longer the guests remain in the dark, foreboding home, the more the terrors of the house start to make themselves known. The house is gathering its powers, and soon it will choose one of the guest to claim as its own.
Beloved by Toni Morrison
Beloved is a chilling ghost story that digs deep into the horrifying effects of trauma. Eighteen years after Sethe escaped slavery, she still does not feel free. She is haunted by images of the place she left behind and the horrifying things that happened there. And she is haunted by the memory of her baby, who died nameless with nothing on her tombstone but the word "Beloved." When a mysterious teen girl shows up at Sethe's home, claiming her name is Beloved, the horrors of Sethe's past come crashing into her present.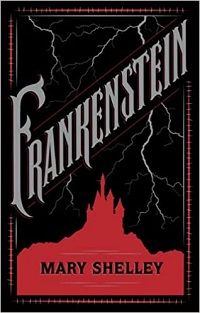 Frankenstein by Mary Shelley
Frankenstein is often considered the first science fiction novel, but it's also one of the first true horror novels. Shelley starting writing her now-classic story when she was 18, in an attempt to write a scarier horror story than her friend Lord Byron and then-lover Percy Bysshe Shelley. Even if you haven't read this one, you're probably familiar enough with the story. A scientist tries to create life but finds he is unable to control his creation. The story is so scary because it says so much about the nature of humanity and of life itself.
The Hunger by Alma Katsu
Alma Katsu is an author who does a beautiful job of weaving supernatural horror into true historical events. But The Hunger is one of her most popular horror stories. This novel tells the chilling true story of the Donner Party but imagines that the group was destroyed not simply by one another but by some dark, supernatural outside force that aimed to take them all down, one by one.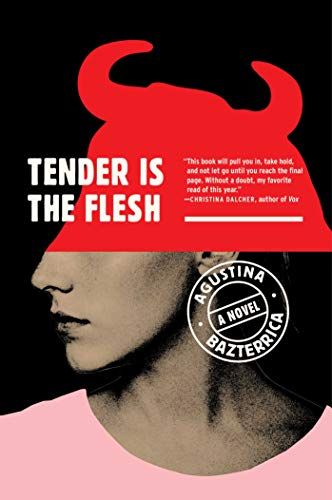 Tender is the Flesh by Agustina Bazterrica
Tender is the Flesh is a disturbing dystopian horror novel in which an infectious virus has made all animal meat poisonous. And so the government has sanctioned the consumption of human meat — or "special meat." People who are raised to be eaten as meat are seen as something less than human, and personal contact with them is strictly forbidden. Marco's marriage has fallen apart and his father is suffering from dementia, so when he comes into contact with a live specimen, he is surprised to find a human connection with her.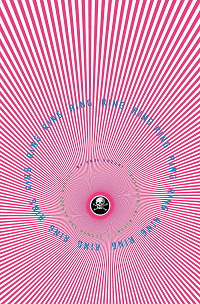 Ring by Koji Suzuki
Before Ring was turned into a super frightening film franchise, it was a book series from Japanese author Koji Suzuki. Ring, the first novel in the series, introduces the story of a mysterious videotape that warns the viewer they will die seven days after watching. After four teenagers die from watching the tape, journalist Asakawa investigates the strange phenomenon. What he uncovers is far more disturbing than anything he could have imagined.
Dracula by Bram Stoker
Technically, Dracula wasn't the first vampire novel, but it's certainly the most famous. The story all starts when Jonathan Harker visits Transylvania to help Count Dracula buy a house in London. But what starts as a visit about real estate turns into a horror story quickly after Harker makes some disturbing discoveries about his host. And that's just the beginning of Harker's spine-chilling journey with the count.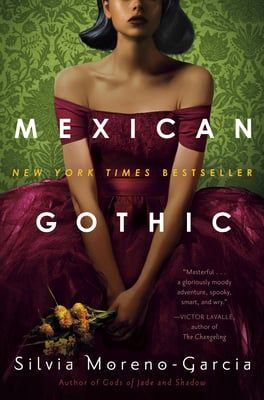 Mexican Gothic by Silvia Moreno-Garcia
Mexican Gothic is a gothic horror novel set in Mexico in the 1950s. After receiving a distressing letter from her newlywed cousin, Noemí Taboada leaves her life as a socialite in Mexico City to find out what has happened to her cousin. But when she arrives at her cousin's new home — High Place, a dark and remote mansion in the country — she finds unsettling mysteries around every corner. The mansion is falling apart, her cousin's new family is eerily strange, and there are whispers in the nearby village.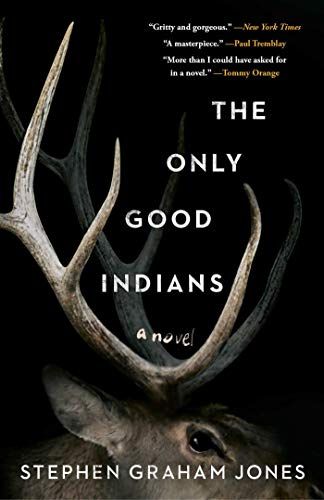 The Only Good Indians by Stephen Graham Jones
Stephen Graham Jones is a prolific horror author who has written so many great must-read horror books. The Only Good Indians is one of his best. This novel follows four Blackfoot Indian men who, at a young age, go on a hunting trip that goes very, very wrong. Now, years later, there's an evil spirit hellbent on revenge, and she's hunting the men down one by one.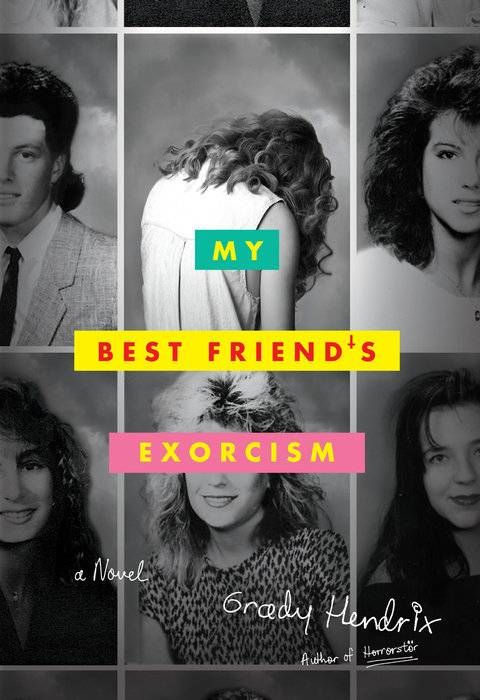 My Best Friend's Exorcism by Grady Hendrix
Speaking of horror authors who keep writing hits after hits, Grady Hendrix is an author you have to add to your TBR if you love horror. But 2016's My Best Friend's Exorcism is still my favorite. Abby and Gretchen have been best friends since 5th grade and they know everything about each other. So when Gretchen starts acting weird, Abby notices, and she knows her friend is under demonic control. Even if no one else believes her.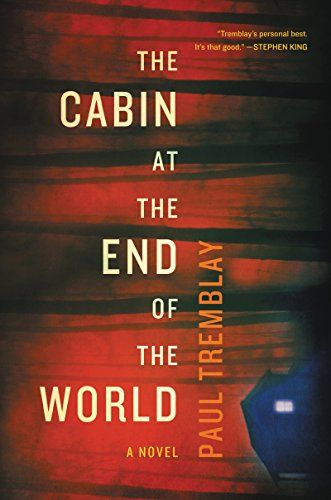 Cabin at the End of the World by Paul Tremblay
Paul Tremblay's Cabin at the end of the World was recently adapted into a film by M. Night Shyamalan. But as you can imagine, the book is very different from the movie, and it's a must-read! In this horror story, Eric and Andrew take a relaxing vacation to a remote cabin on the lake with their young daughter Wen. One day, Wen is catching grasshoppers when a stranger approaches her and says, "None of what's going to happen is your fault." Then three more strangers arrive, saying that they need Andrew, Eric, and Wen's help to save the world.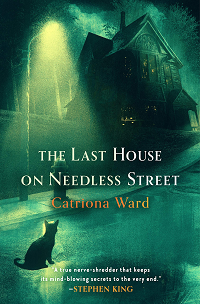 The Last House on Needless Street by Catriona Ward
The Last House on Needless Street is a disorienting psychological horror novel that will often have you questioning your own grip on reality. While it's best to go into this one knowing as little as possible, you should know that this story is set in a creepy boarded up house. In that house lives a man who has a black cat named Olivia and many, many secrets. What happens in that house is nothing like what you're expecting.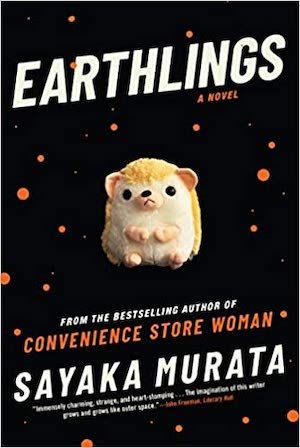 Earthlings by Sayaka Murata
Earthlings is a novel that explores many horrors, some of them real and some more surreal in nature. Ever since she was a child, Natsuki has felt different. She thinks she might be a witch or an alien from another planet. She just knows she doesn't belong with anyone at school or with her family, and they know it too. As an adult, Natsuki lives a quiet life with her asexual husband and together they do their best to pretend to be normal. But dark shadows from Natsuki's past are coming to haunt her, and she doesn't know if she can pretend much longer.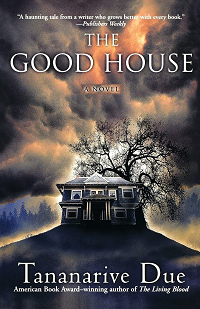 The Good House by Tananarive Due
A lot of horror novels explore grief and loss, but Tananarive Due's The Good House is one of the best. After her son dies by suicide, Angela Toussant is looking to rebuild her law practice and her life. So she journeys to the family home where her son's suicide took place, looking for answers. What she finds instead is an invisible, evil force that is driving people to acts of violence.
House of Leaves by Mark Z. Danielewski
House of Leaves is a horror novel that is now a classic and is extremely influential. And yet no horror story that's come before or after this one is anything like it. The story follows a young family that moves into a small home on Ash Tree Lane. But when they get there, things about the house don't make sense. And their house is much bigger on the inside than it is on the outside.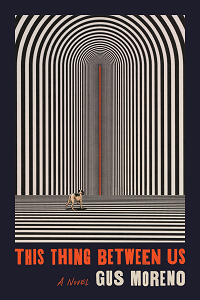 The Thing Between Us by Gus Moreno
Here's another great horror movie about loss that also explores our dependence on technology. The Thing Between Us is the story of Itza, a smart speaker gone bad. When couple Thiago and Vera first get Itza, she just seems strange. But after Vera dies, Thiago starts to suspect there's something much more sinister at play.
Lakewood by Megan Giddings
Lakewood is filled with terrifying body horror and social commentary. This book examines the way the medical field treats minorities and the way race and class divide our country. After Lena Johnson's grandmother dies, she's left to take care of her mother. Desperate for money to pay back her family's debts, Lena is forced to drop out of college. She then takes a job in the mysterious town of Lakewood, Michigan, where she will participate in mysterious scientific research. The pay seems good, and this job could solve all of her problems. But at what cost?
If you're looking for more must-read horror, come back every month to check out our fave new releases in horror. Make sure you add the best horror of 2022 to your TBR as well. And don't forget to sign up for The Fright Stuff newsletter to get the latest and greatest from the world of horror.