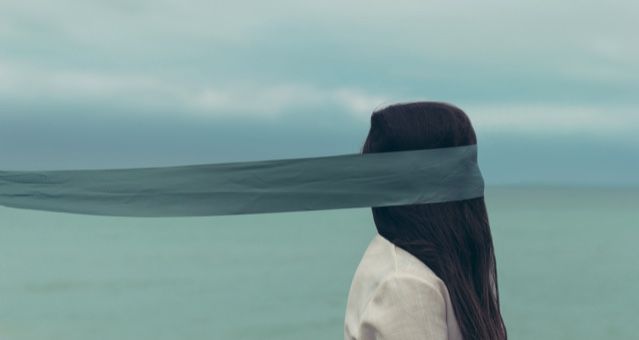 Lists
50+ Must-Read Gothic Novels and Stories
This content contains affiliate links. When you buy through these links, we may earn an affiliate commission.
What do we mean when we talk about gothic literature? How does classic gothic literature compare to southern gothic compare to gothic horror? These are big questions, and the answer is to read all the gothics. I've attempted to include as broad a range as possible here, but it's impossible to include everything. Nevertheless, here are more than 50 must-read gothic novels and stories.
In assembling this list, I noticed a shortage of authors of color, especially in classics (of course) but even into modern times. I don't think the problem is that the books aren't being written (they are, I am sure of it) or even necessarily that they aren't being published (I think some are, though there is definitely room for improvement) but that many are not being categorized as gothics even when they definitely are.
Descriptions come from Amazon.
50+ Must-Read Gothic Novels and Stories
A haunting tale of a human triangle that culminates in an astonishing brawl, the novella introduces readers to Miss Amelia, a formidable southern woman whose café serves as the town's gathering place. Among other fine works, the collection also includes "Wunderkind," McCullers's first published story written when she was only seventeen about a musical prodigy who suddenly realizes she will not go on to become a great pianist.
Greenville County, South Carolina, is a wild, lush place that is home to the Boatwright family—a tight-knit clan of rough-hewn, hard-drinking men who shoot up each other's trucks, and indomitable women who get married young and age too quickly. At the heart of this story is Ruth Anne Boatwright, known simply as Bone, a bastard child who observes the world around her with a mercilessly keen perspective. When her stepfather Daddy Glen, "cold as death, mean as a snake," becomes increasingly more vicious toward her, Bone finds herself caught in a family triangle that tests the loyalty of her mother, Anney—and leads to a final, harrowing encounter from which there can be no turning back.
Beloved by Toni Morrison
Staring unflinchingly into the abyss of slavery, this spellbinding novel transforms history into a story as powerful as Exodus and as intimate as a lullaby. Sethe, its protagonist, was born a slave and escaped to Ohio, but eighteen years later she is still not free. She has too many memories of Sweet Home, the beautiful farm where so many hideous things happened. And Sethe's new home is haunted by the ghost of her baby, who died nameless and whose tombstone is engraved with a single word: Beloved.
From the attic of Lyntons, a dilapidated English country mansion, Frances Jellico sees them―Cara first: dark and beautiful, then Peter: striking and serious. The couple is spending the summer of 1969 in the rooms below hers while Frances is researching the architecture in the surrounding gardens. But she's distracted. Beneath a floorboard in her bathroom, she finds a peephole that gives her access to her neighbors' private lives.
Amber Alton knows that the hours pass differently at Black Rabbit Hall, her London family's Cornish country house, where no two clocks read the same. Summers there are perfect, timeless. Not much ever happens. Until, one terrible day, it does.
More than three decades later, Lorna is determined to be married within the grand, ivy-covered walls of Pencraw Hall, known as Black Rabbit Hall among the locals. But as she's drawn deeper into the overgrown grounds, she soon finds herself ensnared within the house's labyrinthine history, overcome with a need for answers about her own past and that of the once-golden family whose memory still haunts the estate.
Angela Carter was a storytelling sorceress, the literary godmother of Neil Gaiman, David Mitchell, Audrey Niffenegger, J. K. Rowling, Kelly Link, and other contemporary masters of supernatural fiction. In her masterpiece, The Bloody Chamber—which includes the story that is the basis of Neil Jordan's 1984 movie The Company of Wolves—she spins subversively dark and sensual versions of familiar fairy tales and legends like "Little Red Riding Hood," "Bluebeard," "Puss in Boots," and "Beauty and the Beast," giving them exhilarating new life in a style steeped in the romantic trappings of the gothic tradition.
Nine-year-old Samuel lives alone in a once-great estate in Surrey with the family's housekeeper, Ruth. His father is dead and his mother has been abroad for months, purportedly tending to her late husband's faltering business. She left in a hurry one night while Samuel was sleeping and did not say goodbye.
Beyond her sporadic postcards, Samuel hears nothing from his mother. He misses her dearly and maps her journey in an atlas he finds in her study. Samuel's life is otherwise regulated by Ruth, who runs the house with an iron fist. Only she and Samuel know how brutally she enforces order.
As rumors in town begin to swirl, Samuel wonders whether something more sinister is afoot. Perhaps his mother did not leave but was murdered—by Ruth.
Cane by Jean Toomer
First published in 1923 and told through a series of vignettes, Cane uses poetry, prose, and play-like dialogue to create a window into the varied lives of African Americans living in the rural South and urban North during a time when Jim Crow laws pervaded and racism reigned. While critically acclaimed and known today as a pioneering text of the Harlem Renaissance, the book did not gain as much popularity as other works written during the period. Fellow Harlem Renaissance writer Langston Hughes believed Cane's lack of a wider readership was because it didn't reinforce the stereotypes often associated with African Americans during the time, but portrayed them in an accurate and entirely human way, breaking the mold and laying the groundwork for how African Americans are depicted in literature.
Carmilla by Sheridan Le Fanu
A lonely young girl living in a desolate area in Austria is befriended by a young countess after what seems a chance encounter. Laura's innocence and sheltered life prevents her from seeing the obvious, that her new friend Carmilla is a demon of the highest order, and one who has fallen passionately in love with her. Over time, Carmilla's lust for Laura, and her soul, overpower her caution, and the serenity of a life of seclusion becomes a nightmarish existence for Laura as her world unravels in ways that can never be repaired.
This is the story of two sisters—one a missionary in Africa and the other a child wife living in the South—who sustain their loyalty to and trust in each other across time, distance, and silence. Beautifully imagined and deeply compassionate, this classic novel of American literature is rich with passion, pain, inspiration, and an indomitable love of life.
Charles W. Chesnutt (1858-1932) was an author, essayist and political activist whose works addressed the complex issues of racial and social identity at the turn of the century. This collection of thirteen short stories is told by a former slave named Uncle Julius to a white couple who have recently moved to the South. Uncle Julius's tales feature supernatural elements such as haunting, transfiguration, and conjuring that were typical of southern folk tales. In this collection, "Po' Sandy" recounts how a woman changed her lover into a tree to try and protect him. Another story, "Sis' Becky's Pickaninny," tells the tragic story of a slave woman who is parted from her baby when the plantation owner sells her for a race horse.
Thrown in prison for a crime he has not committed, Edmond Dantes is confined to the grim fortress of If. There he learns of a great hoard of treasure hidden on the Isle of Monte Cristo and he becomes determined not only to escape, but also to unearth the treasure and use it to plot the destruction of the three men responsible for his incarceration. Dumas' epic tale of suffering and retribution, inspired by a real-life case of wrongful imprisonment, was a huge popular success when it was first serialized in the 1840s.
Darlene, once an exemplary wife and a loving mother to her young son, Eddie, finds herself devastated by the unforeseen death of her husband. Unable to cope with her grief, she turns to drugs, and quickly forms an addiction. One day she disappears without a trace.
Unbeknownst to eleven-year-old Eddie, now left behind in a panic-stricken search for her, Darlene has been lured away with false promises of a good job and a rosy life. A shady company named Delicious Foods shuttles her to a remote farm, where she is held captive, performing hard labor in the fields to pay off the supposed debt for her food, lodging, and the constant stream of drugs the farm provides to her and the other unfortunates imprisoned there.
London. 1850. The greatest spectacle the city has ever seen is being built in Hyde Park, and among the crowd watching two people meet. For Iris, an aspiring artist, it is the encounter of a moment – forgotten seconds later, but for Silas, a collector entranced by the strange and beautiful, that meeting marks a new beginning.
When Iris is asked to model for pre-Raphaelite artist Louis Frost, she agrees on the condition that he will also teach her to paint. Suddenly her world begins to expand, to become a place of art and love.
But Silas has only thought of one thing since their meeting, and his obsession is darkening…
Dracula by Bram Stoker
During a business visit to Count Dracula's castle in Transylvania, a young English solicitor finds himself at the center of a series of horrifying incidents. Jonathan Harker is attacked by three phantom women, observes the Count's transformation from human to bat form, and discovers puncture wounds on his own neck that seem to have been made by teeth. Harker returns home upon his escape from Dracula's grim fortress, but a friend's strange malady — involving sleepwalking, inexplicable blood loss, and mysterious throat wounds — initiates a frantic vampire hunt.
Fledgling by Octavia E. Butler
This is the story of an apparently young, amnesiac girl whose alarmingly unhuman needs and abilities lead her to a startling conclusion: She is in fact a genetically modified, 53-year-old vampire. Forced to discover what she can about her stolen former life, she must at the same time learn who wanted-and still wants-to destroy her and those she cares for and how she can save herself.
Born in a world of men in the midst of a political and an emerging industrial revolution, Shelley crafted a horror story that, beyond its incisive commentary on her own milieu, is widely recognized as the first work of science fiction. The daughter of a pioneering feminist and an Enlightenment philosopher, Shelley lived and wrote at the center of British Romanticism, the "exuberant, young movement" that rebelled against tradition and reason and "with a rebellious scream gave birth to a world of gods and monsters" (del Toro).
In this unique collection of finely wrought tales Wharton demonstrates her mastery of the ghost story genre. Amongst the many supernatural treats within these pages you will encounter a married farmer bewitched by a dead girl; a ghostly bell which saves a woman's reputation; the weird spectral eyes which terrorise the midnight hours of an elderly aesthete; the haunted man who receives letters from his dead wife; and the frightening power of a doppelgänger which foreshadows a terrible tragedy. Compelling, rich and strange, the ghost stories of Edith Wharton, like vintage wine, have matured and grown more potent with the passing years.
In her debut collection of short fiction, Due takes us to Gracetown, a small Florida town that has both literal and figurative ghost; into future scenarios that seem all too real; and provides empathetic portraits of those whose lives are touched by Otherness. Featuring an award-winning novella and fifteen stories-one of which has never been published before-GHOST SUMMER: STORIES, is sure to both haunt and delight. The title novella, Ghost Summer, won a Kindred Award from the Carl Brandon Society (originally published in The Ancestors). This collection includes Patient Zero, The Lake, The Knowing, Herd Immunity, and many other stories. With an Introduction by Nalo Hopkinson and an Afterword by Steven Barnes.
Timid, solitary librarian Gerard Freeman lives for just two things: his elusive pen pal Alice and a story he found hidden in his mother's drawer years ago. Written by his great-grandmother Viola, it hints at his mother's role in a sinister crime. And as he discovers more of Viola's chilling tales, he realizes that they might hold the key to finding Alice and unveiling his family's mystery – or will they bring him the untimely death they seem to foretell?
A doomed lord, an emergent hero, an array of bizarre creatures, and an ancient royal family plagued by madness and intrigue―these are the denizens of ancient, sprawling, tumbledown Gormenghast Castle. Within its vast halls and serpentine corridors, the members of the Groan dynasty and their master Lord Sepulchrave grow increasingly out of touch with a changing world as they pass their days in unending devotion to meaningless rituals and arcane traditions. Meanwhile, an ambitious kitchen boy named Steerpike rises by devious means to the post of Master of the Ritual while he maneuvers to bring down the Groans.
Elizabeth Gaskell's chilling Gothic tales blend the real and the supernatural to eerie, compelling effect. 'Disappearances', inspired by local legends of mysterious vanishings, mixes gossip and fact; 'Lois the Witch', a novella based on an account of the Salem witch hunts, shows how sexual desire and jealousy lead to hysteria; while in 'The Old Nurse's Story' a mysterious child roams the freezing Northumberland moors. Whether darkly surreal, such as 'The Poor Clare', where an evil doppelgänger is formed by a woman's bitter curse, or mischievous like 'Curious, if True', a playful reworking of fairy tales, all the stories in this volume form a stark contrast to the social realism of Gaskell's novels, revealing a darker and more unsettling style of writing.
A wife refuses her husband's entreaties to remove the green ribbon from around her neck. A woman recounts her sexual encounters as a plague slowly consumes humanity. A salesclerk in a mall makes a horrifying discovery within the seams of the store's prom dresses. One woman's surgery-induced weight loss results in an unwanted houseguest. And in the bravura novella "Especially Heinous," Machado reimagines every episode of Law & Order: Special Victims Unit, a show we naïvely assumed had shown it all, generating a phantasmagoric police procedural full of doppelgängers, ghosts, and girls with bells for eyes.
To you, perceptive reader, I bequeath my history….Late one night, exploring her father's library, a young woman finds an ancient book and a cache of yellowing letters. The letters are all addressed to "My dear and unfortunate successor," and they plunge her into a world she never dreamed of-a labyrinth where the secrets of her father's past and her mother's mysterious fate connect to an inconceivable evil hidden in the depths of history.
The letters provide links to one of the darkest powers that humanity has ever known-and to a centuries-long quest to find the source of that darkness and wipe it out. It is a quest for the truth about Vlad the Impaler, the medieval ruler whose barbarous reign formed the basis of the legend of Dracula.
Grace Bradley went to work at Riverton House as a servant when she was just a girl, before the First World War. For years her life was inextricably tied up with the Hartford family, most particularly the two daughters, Hannah and Emmeline.
In the summer of 1924, at a glittering society party held at the house, a young poet shot himself. The only witnesses were Hannah and Emmeline and only they—and Grace—know the truth.
In 1999, when Grace is ninety-eight years old and living out her last days in a nursing home, she is visited by a young director who is making a film about the events of that summer. She takes Grace back to Riverton House and reawakens her memories. Told in flashback, this is the story of Grace's youth during the last days of Edwardian aristocratic privilege shattered by war, of the vibrant twenties and the changes she witnessed as an entire way of life vanished forever.
Inspired by a house in Salem Massachusetts which had belonged to the ancestors of Nathaniel Hawthorne who had played a part in the Salem Witch Trials, "The House of the Seven Gables" is the story of Hepzibah Pyncheon and her brother Clifford who has recently been released from prison after serving a thirty-three year sentence for murder. According to legend the mansion, which is built upon land acquired through unscrupulous circumstances by Hepzibah and Clifford's ancestor Colonel Pyncheon, carries with it a curse on the Pyncheons, following the family through the many generations that inherit it.
Addictive, cunningly plotted and certainly sensational, Lady Audley's Secret draws on contemporary theories of insanity to probe mid-Victorian anxieties about the rapid rise of consumer culture. What is the mystery surrounding the charming heroine? Lady Audley's secret is investigated by Robert Audley, aristocrat turned detective, in a novel that has lost none of its power to disturb and entertain.
"The Legend of Sleepy Hollow" represents Irving's second comic masterpiece, a ghostly tale about things that go bump in the night. The specter in question here is the mysterious Headless Horseman, said to be a Hessian trooper who lost his head in a nearby battle. Each night he roams the countryside in search of it. The unlikely hero in this tale is Ichabod Crane, an itinerant schoolmaster, whose name suits him perfectly…
One postwar summer in his home of rural Warwickshire, Dr. Faraday, the son of a maid who has built a life of quiet respectability as a country physician, is called to a patient at lonely Hundreds Hall. Home to the Ayres family for over two centuries, the Georgian house, once impressive and handsome, is now in decline, its masonry crumbling, its gardens choked with weeds, the clock in its stable yard permanently fixed at twenty to nine. Its owners—mother, son, and daughter—are struggling to keep pace with a changing society, as well as with conflicts of their own. But are the Ayreses haunted by something more sinister than a dying way of life? Little does Dr. Faraday know how closely, and how terrifyingly, their story is about to become intimately entwined with his.
"I'd gladly sell my soul to Satan for a year of freedom," cries impetuous Rosamond Vivian to her callous grandfather. Then, one stormy night, a brooding stranger appears in her remote island home, ready to take Rosamond to her word. Spellbound by the mysterious Philip Tempest, Rosamond is seduced with promises of love and freedom, then spirited away on Tempest's sumptuous yacht. But she soon finds herself trapped in a web of intrigue, cruelty, and deceit. Desperate to escape, she flees to Italy, France, and Germany, from Parisian garret to mental asylum, from convent to chateau, as Tempest stalks every step of the fiery beauty who has become his obsession.
[A] fresh twist on the classic Jekyll and Hyde story, a novel told from the perspective of Mary Reilly, Dr. Jekyll's dutiful and intelligent housemaid.
Faithfully weaving in details from Robert Louis Stevenson's classic, Martin introduces an original and captivating character: Mary is a survivor–scarred but still strong–familiar with evil, yet brimming with devotion and love. As a bond grows between Mary and her tortured employer, she is sent on errands to unsavory districts of London and entrusted with secrets she would rather not know. Unable to confront her hideous suspicions about Dr. Jekyll, Mary ultimately proves the lengths to which she'll go to protect him. Through her astute reflections, we hear the rest of the classic Jekyll and Hyde story, and this familiar tale is made more terrifying than we remember it, more complex than we imagined possible.
At an exclusive girls' boarding school, a sixteen-year-old girl records her most intimate thoughts in a diary. The object of her growing obsession is her roommate, Lucy Blake, and Lucy's friendship with their new and disturbing classmate. Ernessa is an enigmatic, moody presence with pale skin and hypnotic eyes.
Around her swirl dark rumors, suspicions, and secrets as well as a series of ominous disasters. As fear spreads through the school and Lucy isn't Lucy anymore, fantasy and reality mingle until what is true and what is dreamed bleed together into a waking nightmare that evokes with gothic menace the anxieties, lusts, and fears of adolescence. And at the center of the diary is the question that haunts all who read it: Is Ernessa really a vampire? Or has the narrator trapped herself in the fevered world of her own imagining?
The year is 1327. Benedictines in a wealthy Italian abbey are suspected of heresy, and Brother William of Baskerville arrives to investigate. When his delicate mission is suddenly overshadowed by seven bizarre deaths, Brother William turns detective. His tools are the logic of Aristotle, the theology of Aquinas, the empirical insights of Roger Bacon—all sharpened to a glistening edge by wry humor and a ferocious curiosity. He collects evidence, deciphers secret symbols and coded manuscripts, and digs into the eerie labyrinth of the abbey, where "the most interesting things happen at night."
During an eventful season at Bath, young, naïve Catherine Morland experiences the joys of fashionable society for the first time. She is delighted with her new acquaintances: flirtatious Isabella, who shares Catherine's love of Gothic romance and horror, and sophisticated Henry and Eleanor Tilney, who invite her to their father's mysterious house, Northanger Abbey. There, her imagination influenced by novels of sensation and intrigue, Catherine imagines terrible crimes committed by General Tilney. With its broad comedy and irrepressible heroine, this is the most youthful and and optimistic of Jane Austen's works.
After the breathtaking performance of the lovely Christine Daae and her sudden disappearance, the old legend of the "opera ghost" becomes a horrifying reality as the ghost strikes out with increasing frequency and violence—always with the young singer at the center of his powerful obsession. Leroux has created a masterwork of love and murder—and a tragic figure who awakens our deepest and most forbidden fears.
In this celebrated work, his only novel, Wilde forged a devastating portrait of the effects of evil and debauchery on a young aesthete in late-19th-century England. Combining elements of the Gothic horror novel and decadent French fiction, the book centers on a striking premise: As Dorian Gray sinks into a life of crime and gross sensuality, his body retains perfect youth and vigor while his recently painted portrait grows day by day into a hideous record of evil, which he must keep hidden from the world.
For twenty-five years, civilization has survived in meager enclaves, guarded against a plague of the dead. Temple wanders this blighted landscape, keeping to herself and keeping her demons inside her heart. She can't remember a time before the zombies, but she does remember an old man who took her in and the younger brother she cared for until the tragedy that set her on a personal journey toward redemption.
Moving back and forth between the insulated remnants of society and the brutal frontier beyond, Temple must decide where ultimately to make a home and find the salvation she seeks.
Rebecca by Daphne Du Maurier
"Last night I dreamt I went to Manderly again."
With these words, the reader is ushered into an isolated gray stone mansion on the windswept Cornish coast, as the second Mrs. Maxim de Winter recalls the chilling events that transpired as she began her new life as the young bride of a husband she barely knew. For in every corner of every room were phantoms of a time dead but not forgotten—a past devotedly preserved by the sinister housekeeper, Mrs. Danvers: a suite immaculate and untouched, clothing laid out and ready to be worn, but not by any of the great house's current occupants. With an eerie presentiment of evil tightening her heart, the second Mrs. de Winter walked in the shadow of her mysterious predecessor, determined to uncover the darkest secrets and shattering truths about Maxim's first wife—the late and hauntingly beautiful Rebecca.
Barcelona, 1945: A city slowly heals in the aftermath of the Spanish Civil War, and Daniel, an antiquarian book dealer's son who mourns the loss of his mother, finds solace in a mysterious book entitled The Shadow of the Wind, by one Julián Carax. But when he sets out to find the author's other works, he makes a shocking discovery: someone has been systematically destroying every copy of every book Carax has written. In fact, Daniel may have the last of Carax's books in existence. Soon Daniel's seemingly innocent quest opens a door into one of Barcelona's darkest secrets–an epic story of murder, madness, and doomed love.
In A Sicilian Romance (1790) Ann Radcliffe began to forge the unique mixture of the psychology of terror and poetic description that would make her the great exemplar of the Gothic novel, and the idol of the Romantics. This early novel explores the cavernous landscapes and labyrinthine passages of Sicily's castles and convents to reveal the shameful secrets of its all-powerful aristocracy.
An intriguing combination of fantast thriller and moral allegory, The Strange Case of Dr. Jekyll and Mr. Hyde depicts the gripping struggle of two opposing personalities — one essentially good, the other evil — for the soul of one man. Its tingling suspense and intelligent and sensitive portrayal of man's dual nature reveals Stevenson as a writer of great skill and originality, whose power to terrify and move us remains, over a century later, undiminished.
Jevick, the pepper merchant's son, has been raised on stories of Olondria, a distant land where books are as common as they are rare in his home. When his father dies and Jevick takes his place on the yearly selling trip to Olondria, Jevick's life is as close to perfect as he can imagine. But just as he revels in Olondria's Rabelaisian Feast of Birds, he is pulled drastically off course and becomes haunted by the ghost of an illiterate young girl.
Thirteen-year-old Ava Bigtree has lived her entire life at Swamplandia!, her family's island home and gator-wrestling theme park in the Florida Everglades. But when illness fells Ava's mother, the park's indomitable headliner, the family is plunged into chaos; her father withdraws, her sister falls in love with a spooky character known as the Dredgeman, and her brilliant big brother, Kiwi, defects to a rival park called The World of Darkness.
As Ava sets out on a mission through the magical swamps to save them all, we are drawn into a lush and bravely imagined debut that takes us to the shimmering edge of reality.
Reclusive author Vida Winter, famous for her collection of twelve enchanting stories, has spent the past six decades penning a series of alternate lives for herself. Now old and ailing, she is ready to reveal the truth about her extraordinary existence and the violent and tragic past she has kept secret for so long. Calling on Margaret Lea, a young biographer troubled by her own painful history, Vida disinters the life she meant to bury for good. Margaret is mesmerized by the author's tale of gothic strangeness—featuring the beautiful and willful Isabelle, the feral twins Adeline and Emmeline, a ghost, a governess, a topiary garden and a devastating fire. Together, Margaret and Vida confront the ghosts that have haunted them while becoming, finally, transformed by the truth themselves.
Haunted by memories of the Great War, failed academic Frank Nichols and his wife have arrived in the sleepy Georgia town of Whitbrow, where Frank hopes to write a history of his family's old estate—the Savoyard Plantation—and the horrors that occurred there. At first their new life seems to be everything they wanted. But under the facade of summer socials and small-town charm, there is an unspoken dread that the townsfolk have lived with for generations. A presence that demands sacrifice.
It comes from the shadowy woods across the river, where the ruins of the Savoyard Plantation still stand. Where a long-smoldering debt of blood has never been forgotten.
Where it has been waiting for Frank Nichols….
The Toll by Cherie Priest
Take a road trip into a Southern gothic horror novel.
Titus and Melanie Bell are on their honeymoon and have reservations in the Okefenokee Swamp cabins for a canoeing trip. But shortly before they reach their destination, the road narrows into a rickety bridge with old stone pilings, with room for only one car.
Much later, Titus wakes up lying in the middle of the road, no bridge in sight. Melanie is missing. When he calls the police, they tell him there is no such bridge on Route 177…
In "The Turn of the Screw," one of the most famous ghost stories of all time, a
governess becomes obsessed with the belief that malevolent forces are stalking the children in her care. It is accompanied here by several more of the very best of Henry James's short stories, all exploring ghosts and the uncanny.
Six years after four family members died of arsenic poisoning, the three remaining Blackwoods—elder, agoraphobic sister Constance; wheelchair-bound Uncle Julian; and 18-year-old Mary Katherine, or, Merricat—live together in pleasant isolation. Merricat has developed an idiosyncratic system of rules and protective magic to guard the estate against intrusions from hostile villagers. But one day a stranger arrives—cousin Charles, with his eye on the Blackwood fortune—and manages to penetrate into their carefully shielded lives. Unable to drive him away by either polite or occult means, Merricat adopts more desperate methods, resulting in crisis, tragedy, and the revelation of a terrible secret.
There's something strange about the Silver family house in the closed-off town of Dover, England. Grand and cavernous with hidden passages and buried secrets, it's been home to four generations of Silver women—Anna, Jennifer, Lily, and now Miranda, who has lived in the house with her twin brother, Eliot, ever since their father converted it to a bed-and-breakfast. The Silver women have always had a strong connection, a pull over one another that reaches across time and space, and when Lily, Miranda's mother, passes away suddenly while on a trip abroad, Miranda begins suffering strange ailments. An eating disorder starves her. She begins hearing voices. When she brings a friend home, Dover's hostility toward outsiders physically manifests within the four walls of the Silver house, and the lives of everyone inside are irrevocably changed. At once an unforgettable mystery and a meditation on race, nationality, and family legacies, White is for Witching is a boldly original, terrifying, and elegant novel by a prodigious talent.
Wise Blood by Flannery O'Connor
Wise Blood, Flannery O'Connor's astonishing and haunting first novel, is a classic of twentieth-century literature. It is the story of Hazel Motes, a twenty-two-year-old caught in an unending struggle against his inborn, desperate fate. He falls under the spell of a "blind" street preacher named Asa Hawks and his degenerate fifteen-year-old daughter, Sabbath Lily. In an ironic, malicious gesture of his own non-faith, and to prove himself a greater cynic than Hawks, Motes founds the Church Without Christ, but is still thwarted in his efforts to lose God. He meets Enoch Emery, a young man with "wise blood," who leads him to a mummified holy child and whose crazy maneuvers are a manifestation of Motes's existential struggles. This tale of redemption, retribution, false prophets, blindness, blindings, and wisdom gives us one of the most riveting characters in American fiction.
Arthur Kipps is an up-and-coming London solicitor who is sent to Crythin Gifford—a faraway town in the windswept salt marshes beyond Nine Lives Causeway—to attend the funeral and settle the affairs of a client, Mrs. Alice Drablow of Eel Marsh House. Mrs. Drablow's house stands at the end of the causeway, wreathed in fog and mystery, but Kipps is unaware of the tragic secrets that lie hidden behind its sheltered windows. The routine business trip he anticipated quickly takes a horrifying turn when he finds himself haunted by a series of mysterious sounds and images—a rocking chair in a deserted nursery, the eerie sound of a pony and trap, a child's scream in the fog, and, most terrifying of all, a ghostly woman dressed all in black. Psychologically terrifying and deliciously eerie, The Woman in Black is a remarkable thriller of the first rate.
The Woman in White famously opens with Walter Hartright's eerie encounter on a moonlit London road. Engaged as a drawing master to the beautiful Laura Fairlie, Walter is drawn into the sinister intrigues of Sir Percival Glyde and his "charming" friend Count Fosco, who has a taste for white mice, vanilla bonbons and poison.
Pursuing questions of identity and insanity along the paths and corridors of English country houses and the madhouse, The Woman in White is the first and most influential of the Victorian genre that combined Gothic horror with psychological realism.
Lockwood, the new tenant of Thrushcross Grange, situated on the bleak Yorkshire moors, is forced to seek shelter one night at Wuthering Heights, the home of his landlord. There he discovers the history of the tempestuous events that took place years before. What unfolds is the tale of the intense love between the gypsy foundling Heathcliff and Catherine Earnshaw. Catherine, forced to choose between passionate, tortured Heathcliff and gentle, well-bred Edgar Linton, surrendered to the expectations of her class. As Heathcliff's bitterness and vengeance at his betrayal is visited upon the next generation, their innocent heirs must struggle to escape the legacy of the past.
Presented in the first person, the story is a collection of journal entries written by a woman whose physician husband (John) has rented an old mansion for the summer. Foregoing other rooms in the house, the couple moves into the upstairs nursery. As a form of treatment she is forbidden from working, and is encouraged to eat well and get plenty of exercise and air, so she can recuperate from what he calls a "temporary nervous depression – a slight hysterical tendency", a diagnosis common to women in that period. She hides her journal from her husband and his sister the housekeeper, fearful of being reproached for overworking herself. The room's windows are barred to prevent children from climbing through them, and there is a gate across the top of the stairs, though she and her husband have access to the rest of the house and its adjoining estate.
---
ICYMI