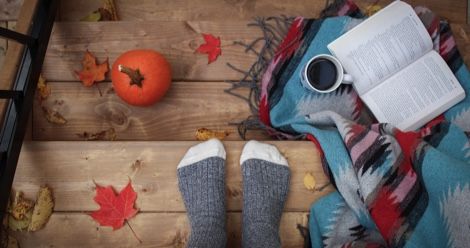 Nonfiction
3 on a YA Theme: Must-Read Fall 2018 YA Nonfiction
This content contains affiliate links. When you buy through these links, we may earn an affiliate commission.
This list of must-read fall 2018 YA fiction is sponsored by Hearts Unbroken by Cynthia Leitich Smith.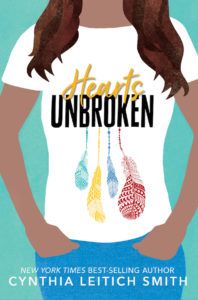 When Louise Wolfe's first real boyfriend mocks and disrespects Native people in front of her, she breaks things off and dumps him over e-mail. It's her senior year, anyway, and she'd rather spend her time with her family and friends and working on the school newspaper. The editors pair her up with Joey Kairouz, the ambitious new photojournalist, and in no time the paper's staff find themselves with a major story to cover: the school musical director's inclusive approach to casting The Wizard of Oz has been provoking backlash in their mostly white, middle-class Kansas town. As tensions mount at school, so does a romance between Lou and Joey — but as she's learned, "dating while Native" can be difficult.
---
YA nonfiction is on fire right now, and so many great nonfiction titles have already dropped this month alone. I mentioned (Don't) Call Me Crazy, edited by Rioter Kelly Jensen, and Girls Write Now in my YA Books for Your October Holds List post earlier this month, but here are a few more must-read fall 2018 YA nonfiction titles that deserve some space on your TBR!
Gail Ruffu was a rookie trainer known for her unconventional methods and ability to handle dangerous horses. When she became part owner of an untamed thoroughbred named Urgent Envoy, everything changed. After Urgent Envoy showed real promise, her co-owners forced Gail to speed up training and race him too early, causing the horse to develop a hairline shin fracture. Refusing to drug the horse to keep it running, Gail lost Urgent Envoy to her partners, who pushed the horse even harder. One more race would kill him. When nobody heeded her warnings, Gail had to act.
So on Christmas Eve, she rescued her own horse. A modern-day outlaw, Gail evaded private investigators and refused to give the horse up. Blacklisted by the racing world, she learned the law at night to take on a powerful L.A. attorney determined to crush her in court. As she stood up for the humane treatment of racehorses, she also faced down the system that caused their demise.
In this gorgeous graphic biography, G. Neri, author of the acclaimed Yummy and Ghetto Cowboy, retells the life of his cousin Gail, a pioneer who challenged the horse racing world for the sake of one extraordinary horse. With illustrations by brilliant newcomer Corban Wilkin, it is a must-read for horse lovers everywhere.
We Say #NeverAgain: Reporting by the Parkland Student Journalists, edited by Melissa Falkowksi and Eric Garner
This timely and media-driven approach to the Parkland shooting, as reported by teens in the journalism and broadcasting programs and in the Marjory Stoneman Douglas newspaper, is an inside look at that tragic day and the events that followed that only they could tell.
It showcases how the teens have become media savvy and the skills they have learned and honed–harnessing social media, speaking to the press, and writing effective op-eds. Students will also share specific insight into what it has been like being approached by the press and how that has informed the way they interview their own subjects.
Looking through the ages and across the globe, Anita Sarkeesian, founder of Feminist Frequency, along with Ebony Adams PhD, have reclaimed the stories of twenty-five remarkable women who dared to defy history and change the world around them. From Mongolian wrestlers to Chinese pirates, Native American ballerinas to Egyptian scientists, Japanese novelists to British Prime Ministers, History vs Women will reframe the history that you thought you knew.
Featuring beautiful full-color illustrations of each woman and a bold graphic design, this standout nonfiction title is the perfect read for teens (or adults!) who want the true stories of phenomenal women from around the world and insight into how their lives and accomplishments impacted both their societies and our own.
Born into a family of privilege and wealth, he was sent to military school at the age of 13. After an unremarkable academic career, he joined the family business in real estate and built his fortune. His personal brand: sex, money, and power. From no-holds-barred reality TV star to unlikely candidate, Donald J. Trump rose to the highest political office: President of the United States of America.
Learn fascinating details about his personal history, including:
-Why Trump's grandfather left Germany and immigrated to America
-Why Woodie Guthrie wrote a song criticizing Trump's father
-How Trump's romance with Ivana began—and ended
-When Trump first declared his interest in running for President
Discover the incredible true story of America's 45th President: his questionable political and personal conduct, and his unprecedented rise to power.
Richly informed by original research and illustrated throughout with photographs and documents, Unpresidented is a gripping and important read.
Out November 13.
Want more "3 On A YA Theme" posts? Gotcha covered.