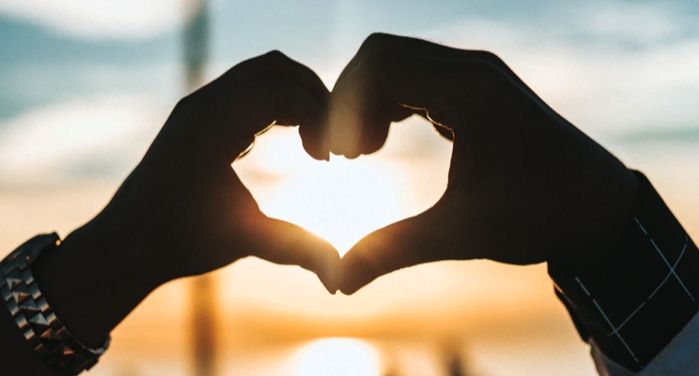 Lists
20 Must-Read Contemporary Love Stories
Love stories are all around us, and they take myriad forms, among them familial love, friendship love, and romantic love. Love is, after all, one of those universal emotions that almost everyone, if not everyone, experiences at least once. In truth, most of us love multiple people in countless ways throughout our lives. It is no wonder, then, that love stories are among the most beloved and popular stories in fiction.
Not all love stories are the same. Each one is influenced by multiple factors: the kind of love, the personality of the person who loves, and their life circumstances, among others. One of these circumstances is when a love story takes place: every era of history has had its own concept of love, and given it its own importance in the overall scheme of life. This leads to a number of differences (sometimes obvious, sometimes subtle) between the love stories each generation of storytellers tells. In this round-up, I'm focusing on contemporary love stories: 20 stunning novels about parents and children, about friends, about love. Set in different parts of the world, featuring a large variety of characters, they all have one thing in common: every single one of them is a must-read.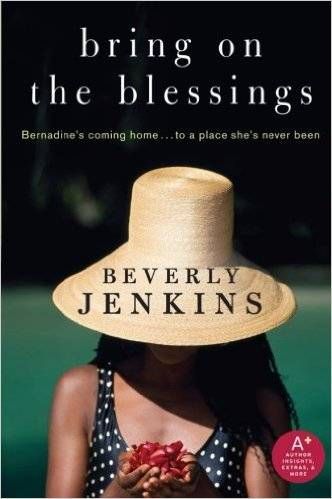 Bring on the Blessings (Blessings #1) by Beverly Jenkins
After an ugly divorce, Bernardine Brown has some money to spend and a purpose to find. She buys Henry Adams, an all-Black town founded after Reconstruction. Along with Mayor Trenton July and Lily Fontaine, Bernardine sets out to give the struggling township new life. Love, a deep and all-abiding love, overflows from Bernardine's heart for her new town and the people in it.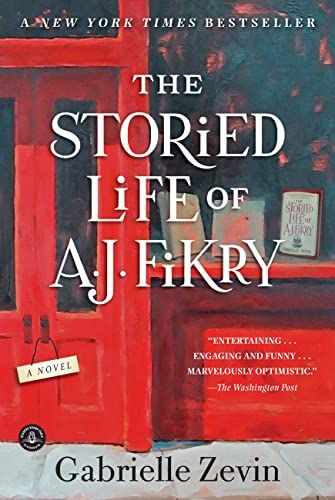 The Storied Life of A.J. Fikry by Gabrielle Zevin
His wife's death left A.J. Fikry's life bereft of joy. But when a newborn is left in his bookstore, the cranky shop owner finds that he still has love left to give. This is both a sweet and funny love story and love letter to bookstores.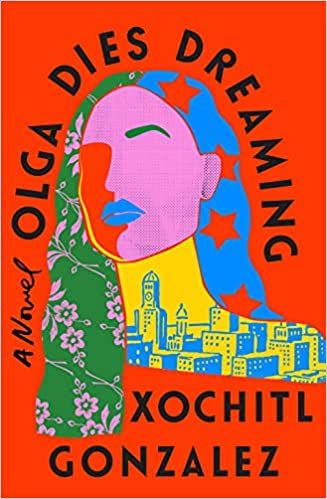 Olga Dies Dreaming by Xóchitl González
Abandoned by a mother who left to advance a militant political cause, Olga and Pedro "Pietro" Acevedo were raised by their grandmother. Twenty-seven years later, their mother Blanca is back. What will her return do to their professionally successful but personally difficult lives? Set in New York City, this book blends romantic comedy with an exploration of the siblings' Puerto Rican roots.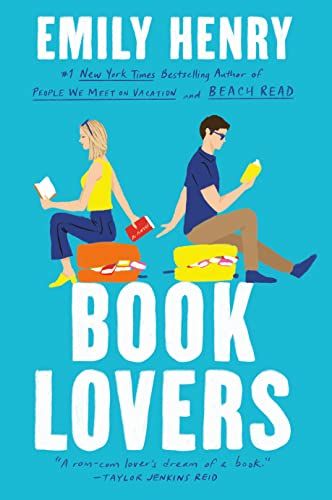 Book Lovers by Emily Henry
Nora Stephens has two great loves: books and her younger sister Libby. Both have been a lot more loyal to her than men: several of Nora's boyfriends have dumped her for Hallmark movie–like small town romances. When Libby decides that Nora needs a small town romance of her own, the two go on a trip to the tiny but famous town of Sunshine Falls. If only book editor Charlie Lastra didn't happen to be in town.
Yerba Buena by Nina LaCour
Sara Foster is a bartender in hot demand in Los Angeles. Emilie Dubois arranges flowers at an upscale restaurant across town. Their connection is immediate and intense. But love isn't always enough: past trauma has left them both scarred. Can they learn to trust again?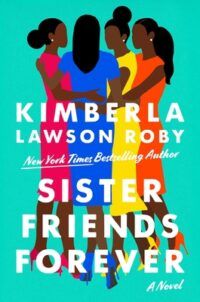 Sister Friends Forever by Kimberla Lawson Roby
Serena, Michelle, Kenya, and Lynette have been best friends since childhood. Their relationship has stood the test of time and hardship. But now, when all four of them are undergoing personal difficulties and facing hard choices, they'll have to dig in to continue to be there for each other.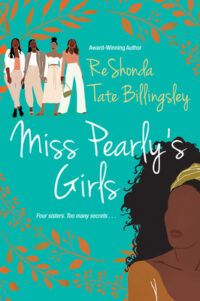 Miss Pearly's Girls by ReShonda Tate Billingsley
Miss Pearly Bell's greatest sorrow has always been that her four daughters never want to see each other again. When she's diagnosed with a terminal illness, she has had enough: she summons her children to her side, determined to face all the lies and secrets in order to bring them together as a family once more.
Love Lettering by Kate Clayborn
Meg Mackworth is a letterer with a deadline and creative block – and a history of leaving coded messages in her work. Nobody is supposed to know about these messages – so when Reid Sutherland tracks her down, asking how she knew that his failed wedding was a mistake, Meg is in a bind. It doesn't help that her feelings for Reid are growing as fast as her relationship with her best friend is deteriorating.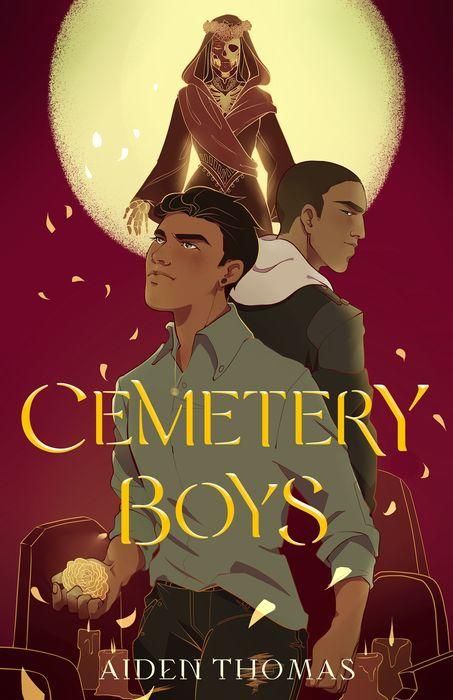 Cemetery Boys (Cemetery Boys #1) by Aiden Thomas
Love stories usually involve living people. Such is not the case for Yadriel, a young Latinx brujo whose family has trouble accepting his gender. In an attempt to gain their approval, he summons a ghost – only, it's not the ghost he set out to awaken in the first place. Oops? It doesn't help that Julian, the ghost he mistakenly summons, refuses to go away until he finds out how he died. It helps even less that, the more time they spend together, the less Yadriel wants Julian to go.
Wahala by Nikki May
This novel follows Ronke, Boo, and Simi, three Anglo-Nigerian best friends whose lives aren't exactly what they seem. They're all looking for something – and when Isobel joins the group, it seems that they might get it. But Isobel's real gift is sowing trouble, and soon the three friends' relationship begins to fracture. Can they repair it in time?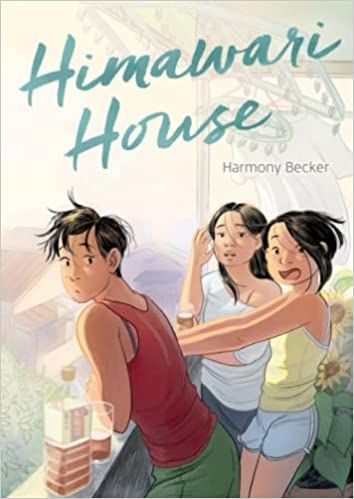 Himawari House by Harmony Becker
Nao, Hyejung, and Tina meet at the Himawari sharehouse, where they're all staying after arriving in Tokyo. Their bond is immediate, but will it stay steadfast when new and old challenges arise for all three of them?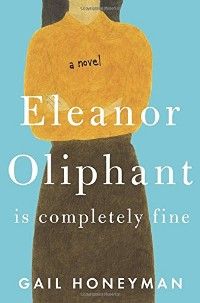 Eleanor Oliphant Is Completely Fine by Gayle Honeyman
Eleanor Oliphant isn't good at social interactions, so she's found a simple solution: she avoids them. At all costs. But then she meets Raymond, and together, they save elderly Sammy. The three of them find that isolation may not be the way to go – and thanks to Raymond, Eleanor finds that love all of kinds may be within grasp.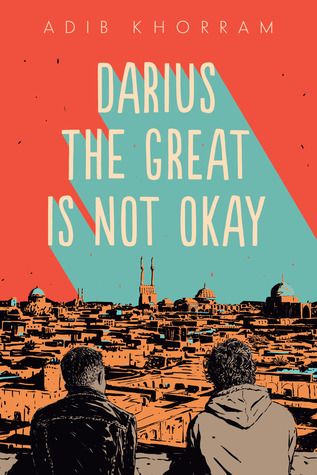 Darius the Great Is Not Okay (Darius the Great #1) by Adib Khorram
CWs for depression and terminal cancer
When Darius Kellner visits Iran for the first time, he gets to meet family members he's only known through a screen before: his mom's side of the family, most notably his grandmother and his terminally ill grandfather. There, he also makes a friend: Sohrab, who seems to understand him in a way nobody has before.
A Man Called Ove by Fredrik Backman
Unlikely friendships are my favorite. This novel about the developing friendship between Ove, a grumpy widower known as The Bitter Neighbor From Hell, and the young family who moves next door, sure fits the bill. Beautiful and bittersweet, it has a habit of making readers cry.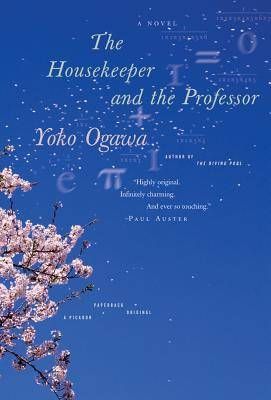 The Housekeeper and the Professor by Yōko Ogawa, Translated by Stephen Snyder
Is 80 minutes too short a period for love to grow? For a brilliant math professor with short-term memory issues, it's the only time available. And it is enough for him and his housekeeper, whom he is introduced to each morning, to become family.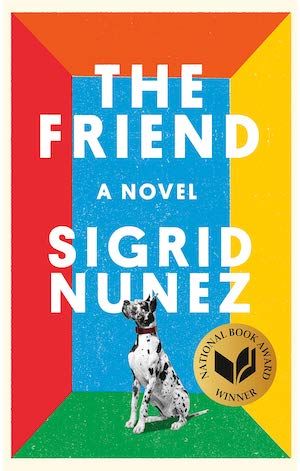 The Friend by Sigrid Nunez
CW for suicide
Love stories aren't only between humans: the love between a person and their pet is among the most lovely and pure. After losing her friend and mentor to suicide, the book's narrator is left with his dog. She isn't a dog person, really, but she's not about to be separated from this Great Dane, even if it means eviction. A beautiful tale of love, loss, and healing.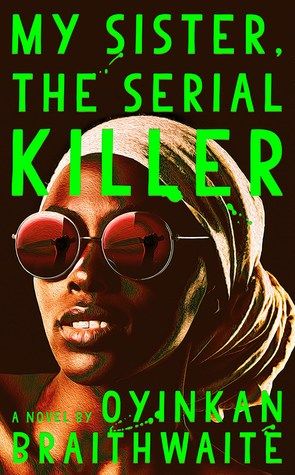 My Sister, the Serial Killer by Oyinkan Braithwaite
You know how some people say they would do anything for those they love? Korede means that literally. She has been protecting her younger sister, the beautiful and lethal Ayoola, all her life – and she will continue to do so, even if it means becoming an accessory to murder by burying all the boyfriends that Ayoola kills.
Hey, I never said these would all be healthy love stories.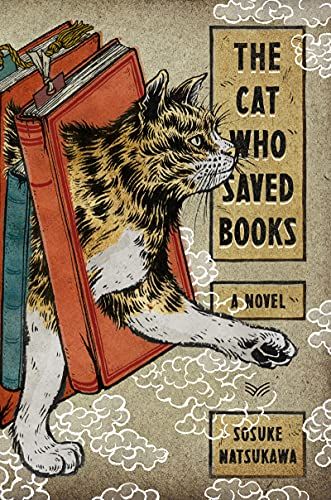 The Cat Who Saved Books by Sōsuke Natsukawa, Translated by Louise Heal Kawai
When his grandfather dies, Rintaro Natsuki retreats into himself. Grief is compounded by the knowledge that he will have to sell his grandfather's bookstore and move in with another relative. Two of Rintaro's classmates, however, are not having it; and neither is a talking tabby cat named Tiger, who recruits Rintaro into a series of quests to save books.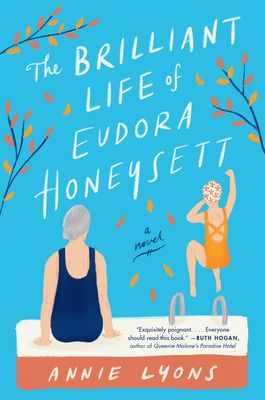 The Brilliant Life of Eudora Honeysett by Annie Lyons
CW for mentions of euthanasia
At 85, Eudora Honeysett has decided that she's ready to be done with life. She makes a phone call to a clinic in Switzerland and begins to leave her affairs in order. But then she meets 10-year-old Rose Trewidney, and before she knows it, Eudora is going along on adventures with her and their neighbor Stanley. An unlikely friendship develops between the three, but will it change Eudora's plans?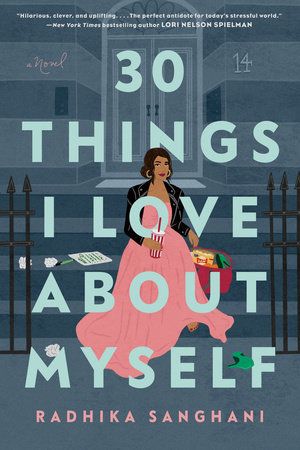 30 Things I Love About Myself by Radhika Sanghani
Few people are as hard to love as ourselves. Nina should know: fresh out of a relationship, about to move in with her old-fashioned Indian mom, and – oh yeah – spending the night of her 30th birthday in jail, she finds it hard to love herself at the moment. She decides to list 30 things she loves about herself for her next birthday, embarking upon a love story with herself that will change her life.
Can't get enough of love stories? Try these books about queer found families and manga friendships.