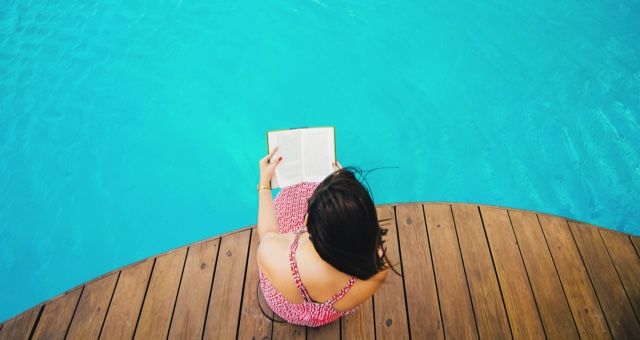 Lists
50 Must-Read Books by Debut Authors (July–December 2019)
This content contains affiliate links. When you buy through these links, we may earn an affiliate commission.
The Class of 2019 for books has been incredible the first half of 2019 and I am extremely pleased to report that it's equally as good in the back half. The amount of diversity in terms of subjects keeps getting better and better, more and more readers are going to feel represented and see themselves in books and that makes me very happy. Here are 50 debuts being published July–December 2019 that need to be on your TBR. All synopses are from Goodreads: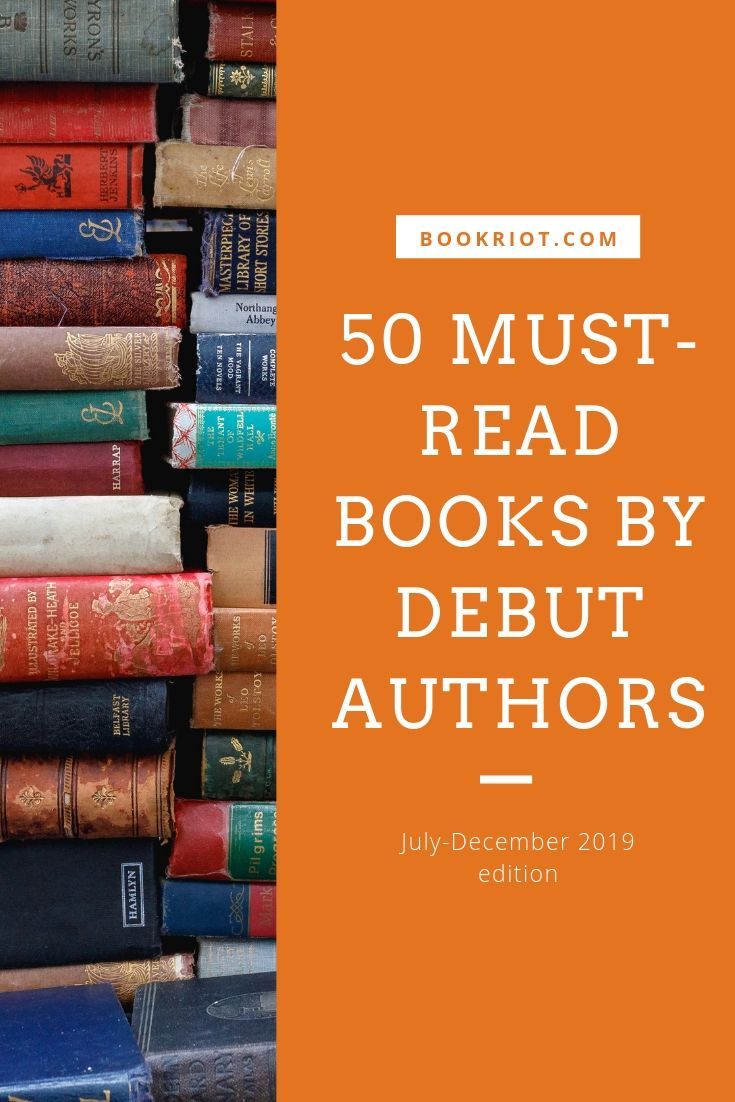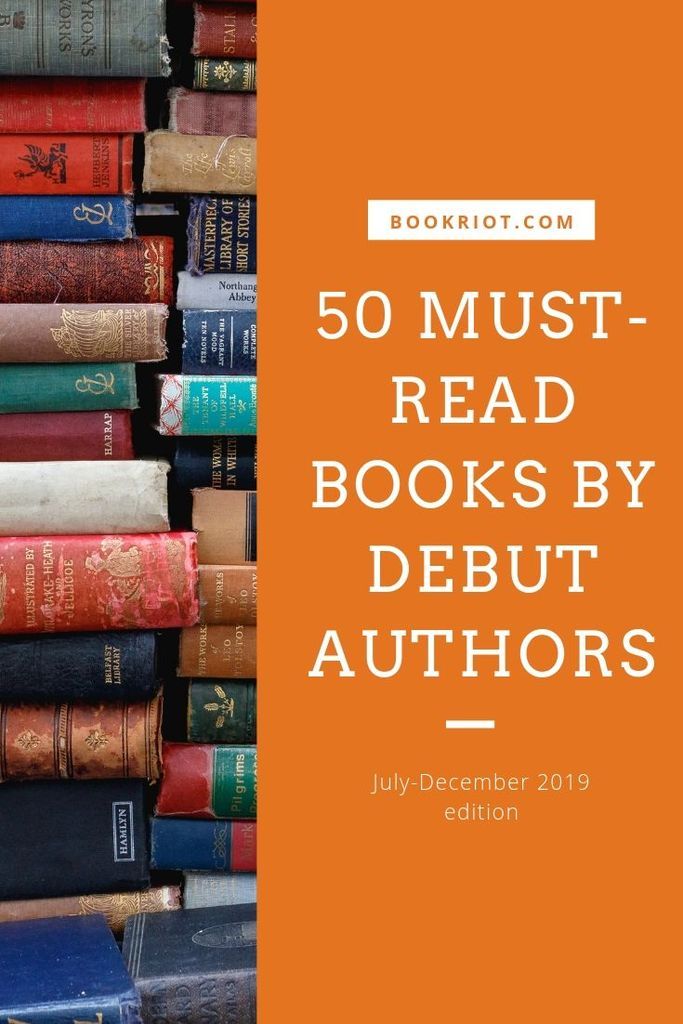 Flight Girls by Noelle Salazar (July 2)
1941. Audrey Coltrane has always wanted to fly. It's why she implored her father to teach her at the little airfield back home in Texas. It's why she signed up to train military pilots in Hawaii when the war in Europe began. And it's why she insists she is not interested in any dream-derailing romantic involvements, even with the disarming Lieutenant James Hart, who fast becomes a friend as treasured as the women she flies with. Then one fateful day, she gets caught in the air over Pearl Harbor just as the bombs begin to fall, and suddenly, nowhere feels safe.
Vesper Montgomery can summon your worst fear and turn it into a reality—but she's learned the hard way that it's an addicting and dangerous power. One wrong move and you could hurt someone you love. But when she earns a spot in the Tournament of the Unraveling, where competitors battle it out for a chance to rewrite the past, Vesper finally has a shot to reverse the mistakes that have changed her forever. She turns to Sam Hardy, a former MMA fighter who's also carrying a tragedy he desperately wants to undo. However, helping heal Sam's heart will mean breaking her own, and the competition forces her to master her powers—powers she has been terrified of since they destroyed her life.
Fresh from med school, sixteen-year-old medical prodigy Saira arrives for her first day at her new job: treating children with cancer. She's always had to balance family and friendships with her celebrity as the Girl Genius―but she's never had to prove herself to skeptical adult co-workers while adjusting to real life-and-death stakes. And working in the same hospital as her mother certainly isn't making things any easier. But life gets complicated when Saira finds herself falling in love with a patient: a cute teen boy who's been diagnosed with cancer. And when she risks her brand new career to try to improve his chances, it could cost her everything.
Maia Tamarin dreams of becoming the greatest tailor in the land, but as a girl, the best she can hope for is to marry well. When a royal messenger summons her ailing father, once a tailor of renown, to court, Maia poses as a boy and takes his place. She knows her life is forfeit if her secret is discovered, but she'll take that risk to achieve her dream and save her family from ruin. There's just one catch: Maia is one of twelve tailors vying for the job.
Finding the right husband was always part of Leila Abid's life-plan, but after 26 years of singledom, even Leila is starting to get nervous. And to make matters worse, her parents are panicking, the neighbors are talking, and she's wondering, are her expectations just too high? She makes a deal with her parents: they'll give her three months, until their 30th wedding anniversary, to find a husband on her own terms. But if she fails, they'll take over and arrange her marriage for her.
Hard-charging and irrepressible eighteen-year-old Amelia Linehan could see a roller derby opponent a mile away—and that's while crouched down, bent over skates, and zooming around a track at the speed of light. They don't call her Rolldemort for nothing! What she couldn't see coming, however, was the unexpected flare-up of a rare liver disorder she was born with. But now it's the only thing she—and everyone around her—can think about.
Eleven-year-old Wunder Ellis is a miracologist. In a journal he calls The Miraculous, he records stories of the inexplicable and the extraordinary. These miracles fill Wunder with the feeling that he is not alone, that the world is magical, that he is part of something brighter than he can imagine. But then his newborn sister dies, at only eight days old. If that can happen, then miracles don't exist. So Wunder gets rid of The Miraculous. And he stops believing.
When Mia and Uly are separated from their litters, they discover a dangerous world full of monsters. In order to find a den to call home, they must venture through field and forest, facing unspeakable things that dwell in the darkness: a zombie who hungers for their flesh, a witch who tries to steal their skins, a ghost who hunts them through the snow . . . and other things too scary to mention.
Fie abides by one rule: look after your own. Her Crow caste of undertakers and mercy-killers takes more abuse than coin, but when they're called to collect royal dead, she's hoping they'll find the payout of a lifetime. When Crown Prince Jasimir turns out to have faked his death, Fie's ready to cut her losses—and perhaps his throat. But he offers a wager that she can't refuse: protect him from a ruthless queen, and he'll protect the Crows when he reigns. Hawk warrior Tavin has always put Jas's life before his, magically assuming the prince's appearance and shadowing his every step. But what happens when Tavin begins to want something to call his own?
When superstitious Sab sees a giant black butterfly, an omen of death, she knows that she's doomed! According to legend, she has one week before her fate catches up with her — on her 11th birthday. With her time running out, all she wants is to celebrate her birthday with her entire family. But her sister, Ate Nadine, stopped speaking to their father one year ago, and Sab doesn't even know why. If Sab's going to get Ate Nadine and their father to reconcile, she'll have to overcome her fears — of her sister's anger, of leaving the bubble of her sheltered community, of her upcoming doom — and figure out the cause of their rift.
Made of dust and bone and imagination, Irréelle fears she's not quite real. Only the finest magical thread tethers her to life—and to Miss Vesper. But for all her efforts to please her cruel creator, the thread is unraveling. Irréelle is forgetful as she gathers bone dust. She is slow returning from the dark passages beneath the cemetery. Worst of all, she is unmindful of her crooked bones. When Irréelle makes one final, unforgivable mistake by destroying a frightful creature just brought to life, Miss Vesper threatens to imagine her away once and for all.
Princess Toli may be heir to the throne, but she longs to be a fierce hunter and warrior. Alone in a frozen world, her queendom is at the mercy of the dragons that killed her father, and Toli is certain it's only a matter of time before they come back to destroy what's left of her family. When the dragons rise and seize her mother, Toli will do anything to save her— even trust a young dragon who may be the only key to the Queen's release.
When the head of the most admired fashion house in the country opens her prestigious design competition to girls from outside the stylish capital city, Emmy's dreams seem closer than they ever have before. As the first "country girl" to compete, Emmy knows she'll encounter extra hurdles on her way to the top. But as she navigates the twisted world of high fashion she starts to wonder: will she be able to tailor herself to fit into this dark, corrupted race? And at what cost?
The year is 1973. The Watergate hearings are in full swing. The Vietnam War is still raging. And homosexuality is still officially considered a mental illness. In the midst of these trying times is sixteen-year-old Jonathan Collins, who aside from an alcoholic father and his sympathetic neighbor and friend Starla, is completely alone. To cope, Jonathan escapes to the safe haven of his imagination, where his hero David Bowie's Ziggy Stardust and dead relatives, including his mother, guide him through the rough terrain of his life. In his alternate reality, Jonathan can be anything: a superhero, an astronaut, Ziggy Stardust, himself, or completely "normal" and not a boy who likes other boys. When he completes his treatments, he will be normal—at least he hopes. But before that can happen, Web stumbles into his life. Web is everything Jonathan wishes he could be: fearless, fearsome and, most importantly, not ashamed of being gay.
Annaleigh lives a sheltered life at Highmoor, a manor by the sea, with her sisters, their father, and stepmother. Once they were twelve, but loneliness fills the grand halls now that four of the girls' lives have been cut short. Each death was more tragic than the last—the plague, a plummeting fall, a drowning, a slippery plunge—and there are whispers throughout the surrounding villages that the family is cursed by the gods. Disturbed by a series of ghostly visions, Annaleigh becomes increasingly suspicious that the deaths were no accidents. Her sisters have been sneaking out every night to attend glittering balls, dancing until dawn in silk gowns and shimmering slippers, and Annaleigh isn't sure whether to try to stop them or to join their forbidden trysts. Because who—or what—are they really dancing with?
Color Me In by Natasha Diaz (August 20)
Growing up in an affluent suburb of New York City, sixteen-year-old Nevaeh Levitz never thought much about her biracial roots. When her Black mom and Jewish dad split up, she relocates to her mom's family home in Harlem and is forced to confront her identity for the first time.
In one impulsive moment the summer before they leave for college, overachievers Scarlett and David plunge into an irresistible swirl of romance, particle physics, and questionable decisions. Told in non-linear, vivid first-person chapters, As Many Nows As I Can Get is the story of a grounded girl who's pulled into a lightning-strike romance with an electric-charged boy, and the enormity of the aftermath. Cerebral, accessible, bold, and unconventionally romantic, this is a powerful debut about grief, guilt, and reconciling who you think you need to be with the person you've been all along.
Fan the Fame by Anna Priemaza (August 20)
Three teens' paths collide when Lainey records one of Cody's hateful rants on video. Because she's determined to spill the truth to her brother's fans—even if that means putting Sam and Shadow in the crosshairs. Told through three relatable voices and arriving on the heels of the author's widely praised debut novel, Kat and Meg Conquer the World, this sophomore novel is a nuanced and timely story about followers, fame, and fighting for what's right.
When a childhood accident leaves Nor with a permanent scar, it became clear that her identical twin sister, Zadie, would likely be chosen to marry the Crown Prince—while Nor remained behind. Then Zadie is gravely injured, and Nor is sent to Ilara in her place. To Nor's dismay, her future husband, Prince Ceren, is as forbidding and cold as his home—a castle carved into a mountain and devoid of sunlight. And as she grows closer to Ceren's brother, the charming Prince Talin, Nor uncovers startling truths about a failing royal bloodline, a murdered queen… and a plot to destroy the home she was once so eager to leave.
Well Met by Jen DeLuca (September 3)
Emily knew there would be strings attached when she relocated to the small town of Willow Creek, Maryland, for the summer to help her sister recover from an accident, but who could anticipate getting roped into volunteering for the local Renaissance Faire alongside her teenaged niece? Or that the irritating and inscrutable schoolteacher in charge of the volunteers would be so annoying that she finds it impossible to stop thinking about him?
Red's inexplicable power over the wind comes from her mother. Whenever Ruby "Red" Byrd is scared or angry, the wind picks up. And being placed in foster care, moving from family to family, tends to keep the skies stormy. Red knows she has to learn how to control it, but can't figure out how.
For generations, the Seven Prophets guided humanity. Using their visions of the future, they ended wars and united nations―until the day, one hundred years ago, when the Prophets disappeared. All they left behind was one final, secret prophecy, foretelling an Age of Darkness and the birth of a new Prophet who could be the world's salvation . . . or the cause of its destruction
Dear Haiti, Love Alaine by Maika Moulite, Maritza Moulite (September 3)
You might ask the obvious question: What do I, a seventeen-year-old Haitian American from Miami with way too little life experience, have to say about anything? Actually, a lot. I'm spending the next two months doing what my school is calling a "spring volunteer immersion project." It's definitely no vacation. I'm toiling away under the ever-watchful eyes of Tati Estelle at her new nonprofit. And my lean-in queen of a mother is even here to make sure I do things right. Or she might just be lying low to dodge the media sharks after a much more public incident of her own…and to hide a rather devastating secret.
Serpent & Dove by Shelby Mahurin (September 3)
Two years ago, Louise le Blanc fled her coven and took shelter in the city of Cesarine, forsaking all magic and living off whatever she could steal. Sworn to the Church as a Chasseur, Reid Diggory has lived his life by one principle: thou shalt not suffer a witch to live. His path was never meant to cross with Lou's, but a wicked stunt forces them into an impossible union—holy matrimony.
When CeCe's born-again ex-boyfriend dumps her after they have sex, she follows him to Jesus camp in order to win him back. Problem: She knows nothing about Jesus. But her best friend Paul does. He accompanies CeCe to camp, and the plan—God's or CeCe's—goes immediately awry when her ex shows up with a new girlfriend, a True Believer at that. Scrambling to save face, CeCe ropes Paul into faking a relationship. But as deceptions stack up, she questions whether her ex is really the nice guy he seemed. And what about her strange new feelings for Paul—is this love, lust, or an illusion born of heartbreak?
"Man of Science" Roger Weathersby scrapes out a risky living digging up corpses for medical schools. When he's framed for the murder of one of his cadavers, he's forced to trust in the superstitions he's always rejected: his former friend, princess Sibylla, offers to commute Roger's execution in a blood magic ritual which will bind him to her forever. With little choice, he finds himself indentured to Sibylla and propelled into an investigation. There's a murderer loose in the city of Caligo, and the duo must navigate science and sorcery, palace intrigue and dank boneyards to catch the butcher before the killings tear their whole country apart.
High school senior Frank Li is a Limbo–his term for Korean-American kids who find themselves caught between their parents' traditional expectations and their own Southern California upbringing. His parents have one rule when it comes to romance–"Date Korean"–which proves complicated when Frank falls for Brit Means, who is smart, beautiful–and white. Fellow Limbo Joy Song is in a similar predicament, and so they make a pact: they'll pretend to date each other in order to gain their freedom. Frank thinks it's the perfect plan, but in the end, Frank and Joy's fake-dating maneuver leaves him wondering if he ever really understood love–or himself–at all.
Born into a family of powerful witchdoctors, Arrah yearns for magic of her own. But each year she fails to call forth her ancestral powers, while her ambitious mother watches with growing disapproval. There's only one thing Arrah hasn't tried, a deadly last resort: trading years of her own life for scraps of magic. Until the Kingdom's children begin to disappear, and Arrah is desperate to find the culprit.
Chilling Effect by Valerie Valdes (September 17)
Captain Eva Innocente and the crew of La Sirena Negra cruise the galaxy delivering small cargo for even smaller profits. When her sister Mari is kidnapped by The Fridge, a shadowy syndicate that holds people hostage in cryostasis, Eva must undergo a series of unpleasant, dangerous missions to pay the ransom. But Eva may lose her mind before she can raise the money. The worse things get, the more she lies, raising suspicions and testing her loyalty to her found family.
The Tenth Girl by Sara Faring (September 24)
At the very southern tip of South America looms an isolated finishing school. Legend has it that the land will curse those who settle there. But for Mavi—a bold Buenos Aires native fleeing the military regime that took her mother—it offers an escape to a new life as a young teacher to Argentina's elite girls. Mavi tries to embrace the strangeness of the imposing house—despite warnings not to roam at night, threats from an enigmatic young man, and rumors of mysterious Others. But one of Mavi's ten students is missing, and when students and teachers alike begin to behave as if possessed, the forces haunting this unholy cliff will no longer be ignored.
Slay by Brittney Morris (September 24)
At home, Kiera joins hundreds of thousands of Black gamers who duel worldwide as Nubian personas in the secret multiplayer online role-playing card game, SLAY. No one knows Kiera is the game developer, but when a teen in Kansas City is murdered over a dispute in the SLAY world, news of the game reaches mainstream media, and SLAY is labeled a racist, exclusionist, violent hub for thugs and criminals. Even worse, an anonymous troll infiltrates the game, threatening to sue Kiera for "anti-white discrimination."
Sulwe by Lupita N'yongo (October 1)
Sulwe has skin the color of midnight. She is darker than everyone in her family. She is darker than anyone in her school. Sulwe just wants to be beautiful and bright, like her mother and sister. Then a magical journey in the night sky opens her eyes and changes everything.
The six sections of the book explore what it means to be a young woman living in a world that doesn't always hear her and tell the story of Kiran as she flees a history of trauma and raises her daughter, Sahaara, while living undocumented in North America. Delving into current cultural conversations including sexual assault, mental health, feminism, and immigration, this narrative of resilience, healing, empowerment, and love will galvanize readers to fight for what is right in their world
When the Lyric sank off the coast of Maine, Violet and Sam's great-great-great-grandmother didn't drown like the rest of the passengers. No, Fidelia swam to shore, fell in love, and founded Lyric, Maine, the town Violet and Sam returned to every summer. But wrecks seem to run in the family: Tall, funny, musical Violet can't stop partying with the wrong people. And, one beautiful summer day, brilliant, sensitive Sam attempts to take his own life.
Crier's War by Nina Varela (October 1)
Ayla, a human servant rising in the ranks at the House of the Sovereign, dreams of avenging her family's death…by killing the sovereign's daughter, Lady Crier. Crier was Made to be beautiful, flawless, and to carry on her father's legacy. But that was before her betrothal to the enigmatic Scyre Kinok, before she discovered her father isn't the benevolent king she once admired, and most importantly, before she met Ayla.
The country of Arketta calls them Good Luck Girls–they know their luck is anything but. Sold to a "welcome house" as children and branded with cursed markings. Trapped in a life they would never have chosen. When Clementine accidentally murders a man, the girls risk a dangerous escape and harrowing journey to find freedom, justice, and revenge in a country that wants them to have none of those things.
The Best At It by Maulik Pancholy (October 8)
This book is about a gay Indian-American boy growing up in a small town in Indiana, dealing with the shifting dynamics of friendship and bullying in middle school, who has decided that everything in his life will get better if he can just find that one special thing he's the best at.
From the moment she first learned to read, literary genius Darcy Wells has spent most of her time living in the worlds of her books. There, she can avoid the crushing reality of her mother's hoarding and pretend her life is simply ordinary. But when a new property manager becomes more active in the upkeep of their apartment complex, the only home Darcy has ever known outside of her books suddenly hangs in the balance.
As a member of the Jade Society, twelve-year-old Faryn Liu dreams of honoring her family and the gods by becoming a warrior. But the Society has shunned Faryn and her brother Alex ever since their father disappeared years ago, forcing them to train in secret. Then, during an errand into San Francisco, Faryn stumbles into a battle with a demon–and helps defeat it. She just might be the fabled Heaven Breaker, a powerful warrior meant to work for the all-mighty deity, the Jade Emperor, by commanding an army of dragons to defeat the demons. That is, if she can prove her worth and find the island of the immortals before the Lunar New Year.
Fireborne by Rosaria Munda (October 15)
Annie and Lee were just children when a brutal revolution changed their world, giving everyone—even the lowborn—a chance to test into the governing class of dragonriders. Now they are both rising stars in the new regime, despite backgrounds that couldn't be more different. Annie's lowborn family was executed by dragonfire, while Lee's aristocratic family was murdered by revolutionaries. Growing up in the same orphanage forged their friendship, and seven years of training have made them rivals for the top position in the dragonriding fleet.
Anna Thatcher works cog by cog — donning the moniker Technician — to supply black market medical technology to the sick and injured, against the Commissioner's tyrannical laws. Nathaniel Fremont, the Commissioner's son, has never had to fear the law. Determined to earn his father's respect, Nathaniel sets out to capture the Technician. Their game of cat and mouse takes an abrupt turn when Eliza, a skilled assassin and spy, arrives. Her mission is to learn the Commissioner's secrets at any cost — even if it means betraying her own heart.
Seventh-grader Tristan Strong feels anything but strong ever since he failed to save his best friend when they were in a bus accident together. All he has left of Eddie is the journal his friend wrote stories in. Tristan is dreading the month he's going to spend on his grandparents' farm in Alabama, where he's being sent to heal from the tragedy. But on his first night there, a sticky creature shows up in his bedroom and steals Eddie's journal. Tristan chases after it-–is that a doll?-–and a tug-of-war ensues between them underneath a Bottle Tree. In a last attempt to wrestle the journal out of the creature's hands, Tristan punches the tree, accidentally ripping open a chasm into the MidPass, a volatile place with a burning sea, haunted bone ships, and iron monsters that are hunting the inhabitants of this world.
For high school truant Jesse Hewitt, though, nothing has ever felt permanent. Not the guys he hooks up with. Not the jobs his underpaid mom works so hard to hold down. Life has dealt him one bad blow after another — so what does it matter if it all ends now? Cate Collins, on the other hand, is desperate to use this time to find the father she's never met, the man she grew up hearing wild stories about, most of which she didn't believe. And then there's Adeem Khan. While coding and computer programming have always come easily to him, forgiveness doesn't. He can't seem to forgive his sister for leaving, even though it's his last chance.
When sixteen-year-old submersible racer Leyla McQueen is chosen to participate in a prestigious annual marathon, she sees an opportunity to save her father, who has been arrested on false charges. The Prime Minister promises the champion whatever their heart desires. But the race takes an unexpected turn, forcing Leyla to make an impossible choice.
Sixteen-year-old Eva is a princess, born with the magick of marrow and blood–a dark and terrible magick that hasn't been seen for generations in the vibrant but fractured country of Myre. Its last known practitioner was Queen Raina, who toppled the native khimaer royalty and massacred thousands, including her own sister, eight generations ago, thus beginning the Rival Heir tradition. Living in Raina's long and dark shadow, Eva must now face her older sister, Isa, in a battle to the death if she hopes to ascend to the Ivory Throne–because in the Queendom of Myre only the strongest, most ruthless rulers survive.
Full Disclosure by Camryn Garrett (October 29)
Simone Garcia-Hampton is starting over at a new school, and this time things will be different. She's making real friends, making a name for herself as student director of Rent, and making a play for Miles, the guy who makes her melt every time he walks into a room. The last thing she wants is for word to get out that she's HIV-positive, because last time . . . well, last time things got ugly.
Valerie Simons knows the gangs are dangerous—her little brother was shot and killed by the Boars two years ago. Still, nothing will sway Valerie from wanting to join the elite and beautiful Herons and find her brother's killer. It doesn't hurt that her best friend Matthew is slated to become a Heron leader—and she'd follow him to the ends of the earth. Then Valerie is recruited by the mysterious Stags when their volatile, provocative, and beyond charismatic leader Jax promises to help her get revenge. Torn between old love and new loyalty, Valerie races to finish the mission that got her into the gangs.
When Ashton breaks Devon's heart at the end of the most romantic and magical summer ever, she thinks her heart will never heal again. But over the course of the following year, Devon finds herself slowly putting the broken pieces back together. Now it's senior year, and she's determined to enjoy every moment of it as she prepares for a future studying the galaxies. That is, until Ashton shows up on the first day of school. Can she forgive him and open her heart again? Or are they doomed to repeat history?
In a land where magic is outlawed, eight criminals led by seventeen-year-old Larkin are sent on a mission to kill an ancient evil that plagues their kingdom. Descending into an underground realm full of unspeakable horrors, Larkin and her party must use their forbidden magic to survive what lies in wait, teeth sharp and jaws deadly. As she fights for her life, Larkin finds a light in Amias, a fellow outlaw with a notorious past. Soon Larkin and Amias realize their fates are entwined. The eight of them were chosen for a reason.
Lady Victoria Aston has always been just as comfortable in a pair of breeches stolen from her father as she has in satin ballgowns decked in lace. And though she is perfectly capable of minding her manners in polite society, she doesn't much see the point. However, Vicky's comfortable, idyllic life is overturned in the course of one night. Her sister's husband is a terrible cad and now Vicky must marry, or find herself and her family destitute. Armed only with the wisdom she has gained from her beloved novels by Jane Austen, she enters society's season in a flutter of silks, dances, and pretty words.