Lists
100 Must-Read Books About Happiness
This content contains affiliate links. When you buy through these links, we may earn an affiliate commission.
Some people need to find happiness where they are, while others need to break free and leave what they have behind to find it. There are many definitions of happiness, and of happy endings. Some people would define happiness as a roller coaster of adventure and romance—others as a content stroll through life with the people they care about.
This is a list of 100 books that deal, somehow, with happiness. There's a huge amount of variation on this list. The non-fiction books about happiness are more straightforward—many of them are self-help books that deal directly with happiness, helping to organize a life around a positive center, while others are memoirs that reflect on mental health and how to make your way towards a successful ending.
The fiction books about happiness vary more wildly. This isn't a collection of happy books, but of books about happiness, and many of the books there, recommendations from both me and crowdsourced from friends and fellow Rioters, deal with rough topics of mental health, the lack of acceptance, and looking for happiness in all the wrong places. But all of them deal with happiness—whether that means contentment, a journey, satisfaction, or adventure.
Non-Fiction Books About Happiness
The Happiness Project: Or Why I Spent a Year Trying to Sing in the Morning, Clean My Closets, Fight Right, Read Aristotle, and Generally Have More Fun by Gretchen Rubin. "In this lively and compelling account, Rubin chronicles her adventures during the twelve months she spent test-driving the wisdom of the ages, current scientific research, and lessons from popular culture about how to be happier."
The Little Book of Hygge: The Danish Way to Live Well by Meik Wiking. "Meik is CEO of the Happiness Research Institute in Copenhagen and has spent years studying the magic of Danish life. In this beautiful, inspiring book he will help you be more hygge: from picking the right lighting and planning a dinner party through to creating an emergency hygge kit and even how to dress."


The Life-Changing Magic of Tidying Up by Marie Kondō. "With detailed guidance for determining which items in your house "spark joy" (and which don't), this international best seller featuring Tokyo's newest lifestyle phenomenon will help you clear your clutter and enjoy the unique magic of a tidy home – and the calm, motivated mindset it can inspire."
Spark Joy: An Illustrated Master Class on the Art of Organizing and Tidying Up by Marie Kondō. "Kondo presents an in-depth, illustrated manual on how to declutter and organize specific items throughout the house, from kitchen and bathroom items to work-related papers and hobby collections."
14,000 Things to be Happy About by Barbara Ann Kipfer. "Flannel sheets. Strawberry ice cream…It's the little things that make life worth living, and they can be found by the dozens in this obsessive, quirky, and utterly captivating compendium with over 950,000 copies in print."
Eat, Pray, Love by Elizabeth Gilbert. "In her early thirties, Elizabeth Gilbert had everything a modern American woman was supposed to want—husband, country home, successful career—but instead of feeling happy and fulfilled, she was consumed by panic and confusion. This wise and rapturous book is the story of how she left behind all these outward marks of success."
A Cat Named Bob: How One Man and His Cat Found Hope on the Streets by James Bowen. "The moving, uplifting true story of an unlikely friendship between a man on the streets and the ginger cat who adopts him and helps him heal his life."

Year of Yes: How to Dance it Out, Stand in the Sun and Be Your Own Person by Shonda Rimes. "In Year of Yes, Shonda Rhimes chronicles the powerful impact saying yes had on every aspect of her life―and how we can all change our lives with one little word."
Happiness: The Crooked Little Road to Semi-Ever After by Heather Harpham. "Heather Harpham's first precious moments of happiness with her newborn are shattered when she learns her daughter has a rare blood condition that places her at high risk for brain damage or death."
The Geography of Bliss: One Grump's Search For the Happiest Places in the World by Eric Weiner. "Weiner, admitted grump and self-help book aficionado, undertook a year's research to travel the globe, looking for the "unheralded happy places." The result is this book, equal parts laugh-out-loud funny and philosophical, a journey into both the definition of and the destination for true contentment."
Furiously Happy: A Funny Book About Horrible Things by Jenny Lawson. "Furiously Happy is a book about mental illness, but under the surface it's about embracing joy in fantastic and outrageous ways—and who doesn't need a bit more of that?"
10% Happier: How I Tamed the Voice in My Head, Reduced Stress Without Losing My Edge, and Found Self-Help That Actually Works by Dan Harris. "After having a nationally televised panic attack on Good Morning America, Dan Harris knew he had to make some changes. After learning about research that suggests meditation can do everything from lower your blood pressure to essentially rewire your brain, Harris took a deep dive into the underreported world of CEOs, scientists, and even marines who are now using it for increased calm, focus, and happiness."
The How of Happiness: A Scientific Approach to Getting the Life You Want by Sonja Lyubomirsky. "Drawing on her own groundbreaking research with thousands of men and women, research psychologist and University of California professor of psychology Sonja Lyubomirsky has pioneered a detailed yet easy-to-follow plan to increase happiness in our day-to-day lives-in the short term and over the long term."
Hyperbole and a Half: Unfortunate Situations, Flawed Coping Mechanisms, Mayhem, and Other Things That Happened by Allie Brosh. "Allie Brosh's Hyperbole and a Half showcases her unique voice, leaping wit, and her ability to capture complex emotions with deceptively simple illustrations."
Big Mushy Happy Lump: A Sarah's Scribbles Collection by Sarah Andersen. "Sarah Andersen's hugely popular, world-famous Sarah's Scribbles comics are for those of us who boast bookstore-ready bodies and Netflix-ready hair, who are always down for all-night reading-in-bed parties and extremely exclusive after-hour one-person music festivals."
You're the Shit: A Totally Inappropriate Self-Affirming Adult Coloring Book by Jen Meyers. "Coloring is relaxing, easy, and fun. But do you know what's even better? A sassy coloring book that boosts your self-esteem while you color."
Where Am I Now? by Mara Wilson. "These essays tell the story of one young woman's journey from accidental fame to relative (but happy) obscurity. But they also illuminate a universal struggle: learning to accept yourself, and figuring out who you are and where you belong."
The Book of Joy: Lasting Happiness in a Changing World by Dalai Lama XIV and Desmond Tutu. "Two great spiritual masters share their own hard-won wisdom about living with joy even in the face of adversity."
The Art of Happiness: A Handbook for Living by Dalai Lama XIV and Howard C. Cutler. "Through conversations, stories, and meditations, the Dalai Lama shows us how to defeat day-to-day anxiety, insecurity, anger, and discouragement. Together with Dr. Cutler, he explores many facets of everyday life, including relationships, loss, and the pursuit of wealth, to illustrate how to ride through life's obstacles on a deep and abiding source of inner peace."
Wild: From Lost to Found on the Pacific Crest Trail by Cheryl Strayed. "Told with suspense and style, sparkling with warmth and humor, Wild powerfully captures the terrors and pleasures of one young woman forging ahead against all odds on a journey that maddened, strengthened, and ultimately healed her."
The Last Lecture by Randy Pausch. "Based on the extraordinary final lecture by Carnegie Mellon University professor Randy Pausch, given after he discovered he had pancreatic cancer, this moving book goes beyond the now-famous lecture to inspire readers to live each day with purpose and joy."
The Nordic Guide to Living 10 Years Longer: 10 Easy Tips for a Happier, Healthier Life by Bertil Marklund. "Swedish doctor Bertil Marklund covers broad ground in this short book, providing a comprehensive guide to lifestyle choices, many of which are inspired by Nordic ideals."
The Book of Awesome by Neil Pasricha. "Based on the award-winning 10-million-plus-hit blog 1000awesomethings.com, The Book of Awesome is a high five for humanity and a big celebration of life's little moments.

The Art of Asking: or, How I Learned to Stop Worrying and Let People Help by Amanda Palmer. "Part manifesto, part revelation, this is the story of an artist struggling with the new rules of exchange in the twenty-first century, both on and off the Internet. The Art of Asking will inspire readers to rethink their own ideas about asking, giving, art, and love."
Born to Run by Bruce Springsteen. "Over the past seven years, Bruce Springsteen has privately devoted himself to writing the story of his life, bringing to these pages the same honesty, humor, and originality found in his songs…With disarming candor, he also tells for the first time the story of the personal struggles that inspired his best work."
Dancers Among Us: A Celebration of Joy in the Everyday by Jordan Matter. "In one thrilling photograph after another, Dancers Among Us presents professional dancers from across the country—leaping, spinning, lifting, kicking, while in the midst of daily living."
Humans of New York: Stories by Brandon Stanton. "Ever since Brandon began interviewing people on the streets of NY, the dialogue he's had with them has increasingly become as in-depth, intriguing and moving as the photos themselves. Humans of New York: Stories presents a whole new group of humans, complete with stories that delve deeper and surprise with greater candour."
Hope in the Dark: Untold Histories, Wild Possibilities by Rebecca Solnit. "With Hope in the Dark, Rebecca Solnit makes a radical case for hope as a commitment to act in a world whose future remains uncertain and unknowable."
The Moth Presents All These Wonders: True Stories About Facing the Unknown ed. by Catherine Burns. "From storytelling phenomenon The Moth, 45 unforgettable true stories about risk, courage, and facing the unknown, drawn from the best ever told on their stages."
Yes Please by Amy Poehler. "In Amy Poehler's highly anticipated first book, Yes Please, she offers up a big juicy stew of personal stories, funny bits on sex and love and friendship and parenthood and real life advice (some useful, some not so much), like when to be funny and when to be serious."
Why Not Me? by Mindy Kaling. "Mindy turns the anxieties, the glamour, and the celebrations of her second coming-of-age into a laugh-out-loud funny collection of essays that anyone who's ever been at a turning point in their life or career can relate to."
Shrill: Notes from a Loud Woman by Lindy West. "With inimitable good humor, vulnerability, and boundless charm, Lindy boldly shares how to survive in a world where not all stories are created equal and not all bodies are treated with equal respect, and how to weather hatred, loneliness, harassment, and loss—and walk away laughing."

52 Lists for Happiness: Weekly Journaling Inspiration for Positivity, Balance, and Joy by Moorea Seal. "Drawing on happiness research and her own personal philosophy, Moorea Seal creates an inspiring tool for list lovers everywhere to discover the keys to their own unique happiness and bring more joy and balance into their lives."
The Tao Te Ching, the Art of Happiness by Lao Tzu. "Written most probably in the sixth century B.C. by Lao Tsu, this esoteric but infinitely practical book has been translated into English more frequently than any other work except the Bible."
Quiet: The Power of Introverts in a World that Can't Stop Talking by Susan Cain. "Passionately argued, impressively researched, and filled with indelible stories of real people, Quiet shows how dramatically we undervalue introverts, and how much we lose in doing so."
Fiction Books About Happiness
44. The Alchemist by Paulo Coelho. "Paulo Coelho's enchanting novel has inspired a devoted following around the world. This story, dazzling in its powerful simplicity and inspiring wisdom, is about an Andalusian shepherd boy named Santiago who travels from his homeland in Spain to the Egyptian desert in search of a treasure buried in the Pyramids."
45–51. The Harry Potter series by J.K. Rowling, especially Harry Potter and the Prisoner of Azkaban, deals with metaphoric depictions of depression and fear. Throughout the series, but in particular, its ending, "All was well," has lessons to teach about what happiness is, and what it isn't.
60–62. The Hunger Games trilogy by Suzanne Collins. While the focus on the series tends to be on the action exploits of Katniss Everdeen forced into a violent horror show, the series also deals with trauma and what it means to reach a place of calm, and who you reach it with.
76–77. Binti and Binti: Home by Nnedi Okorafor. "Her name is Binti, and she is the first of the Himba people ever to be offered a place at Oomza University, the finest institution of higher learning in the galaxy. But to accept the offer will mean giving up her place in her family to travel between the stars among strangers who do not share her ways or respect her customs."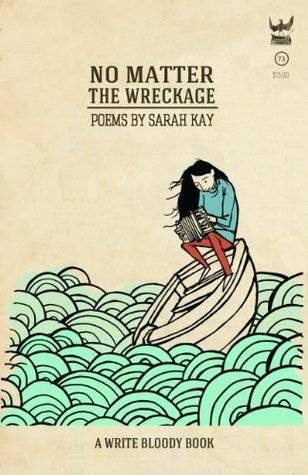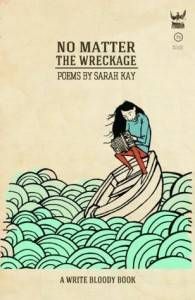 What are your favorite books about happiness? Find even more of our must-read book recommendations here.
Save