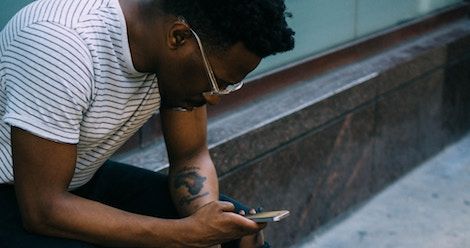 18 Books to Celebrate Black Music Month
This content contains affiliate links. When you buy through these links, we may earn an affiliate commission.
We all know June is Pride Month, but some of you may not know that June is also Black Music Month. In 1979, President Jimmy Carter declared June would be the month of black music, and President Bill Clinton made it official in 2000 with the signing of the African-American Music Bill.
In honor of the other reason for the season, we are sharing some books that celebrate black music and the geniuses who create it.
Inspire the tiny musicians in your life:
Florence Mills's bird-like voice catapulted her to Broadway, but success didn't stop the prejudice she and others like her experienced. As a result, Florence supported and promoted the works of her fellow black performers and sought civil rights for all.
While racism made a career as an opera singer unlikely for a poor black girl from the south, Leontyne's voice and spirit led to being recognized and celebrated for her leading roles at the Metropolitan Opera, most notably as the Ethiopian princess, Aida.
The Little Piano Girl by Ann Ingalls (Author), Maryann MacDonald (Author), Giselle Potter (Illustrator)
Like Mozart, Mary Lou Williams began playing piano at the age of four. At the age of eight, she became a professional musician, but in her hometown of Pittsburgh, Mary will play piano for anyone who will listen.
For fans of Sir, Rumi, and Blue Ivy's parents:
Beyoncé began her career at the age of eight performing in pageants and talent shows. At 16, she had her first #1 record, and at 33, she was #1 on the Forbes lists of the most wealthy celebrities. This is the story of the struggle and sacrifice required to succeed in the cut-throat music industry.
A collection of lyrics and their meanings that tell the story of a culture, art form, and the moments in history that gave us one of the most successful artists of our time.
If you want a hint of music in your YA:
Since the age of seven, Yvonne has had her trusted violin by her side, but with graduation fast approaching, she must face the hard truth that she might not be good enough to attend a conservatory.
As the daughter of an underground rap legend who dies before he hit big, Bri wants to be one of the greatest rappers of all time.
WHen hip-hop has saved your life:
NYU Professor Tricia Rose examines the salient issues and debates that surround the lyrics, music, culture, themes, and styles of the New York rap scene.
A chronicle of the events, ideas, music, and art that inspired the birth of hip-hop based on original interviews with DJs, b-boys, rappers, graffiti artists, activists, and gang members.
An in-depth take on the most influential genre of music within the last generation. Serrano discusses, debates, and deconstructs the most important rap song of each year since 1979.
Get a quick music history lesson:
A chronicle of the black American singers, composers, and players from gospel, blues, jazz, rap, classical, and Broadway.
The story of the cultural and historical conditions that made Motown Records one of the most famous and successful independent record labels in America.
Inspired by the works of Sterling Stuckey and Henry Louis Gates Jr., Floyd links the music, myths, and rituals of Africa to the profound contributions of black people to music in America.
The history of gospel music in the black-American community is traced from its obscure beginnings in the nineteenth-century to its place as the main style of sacred music within the community following World War II.
Meet musical masterminds:
Eunice Kathleen Waymon became Nina Simone and changed the face of music and race relations in America with bluesy jazz ballads like Put a Little Sugar in My Bowl and powerful protest songs like To Be Young, Gifted, and Black, the anthem for the American Civil Rights movement.
Questlove reveals the formative experiences that took him from West Philly to co-founding the Roots, aka the last hip hop band on Earth, while injecting some musings on the state of hip hop and music criticism, as well as a plethora of celebrity run-ins.
The definitive biography of The Godfather of Soul, the musical genius who influenced music through his reinvention of funk, soul, R&B, and pop.
The self-portrait of the singer, dancer, and actor nicknamed "Mr. Show Business," who viewed success and stardom as a way to propel himself out of poverty and as a shield of armor against racism.
Hopefully you've been inspired to expand your reading lists and learn a little more about the contributions that black Americans have made to music! Keep the celebration of Black Music Month going with why Janelle Monáe should write a book; the books, films, and music of Prince; and some must-read musical memoirs and biographies.