Fiction
20 Must-Read Adult Novels from YA Authors
Lots of prolific authors write across genres and age categories. They're capable of telling incredible and incredibly different stories for different audiences, though we might be more familiar with some of their books than others. Lots of authors write across age categories, too, which is why today I want to explore some must-read adult novels from YA authors.
A few things before we jump right into the list. Some of these YA authors are finally publishing their adult debuts, while others have a more established catalog. Some of them write middle grade stories, too. But I tried to choose authors who mainly write YA or that we know about primarily because of their YA fiction. I also have to say that this list tends a little toward the SFF side of fiction. A lot of YA authors write fantasy and sci-fi, two of the most popular literary genres in general. Still, I did try to include some general fiction, including romance and even a bit of horror.
Without further ado, let's dive into these 20 must-read adult novels from YA authors.
Must-Read Adult Novels from YA Authors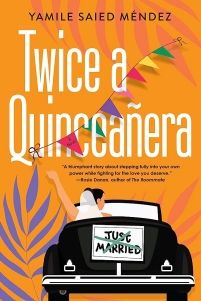 Twice A Quinceañera by Yamile Saied Méndez
Let's kick things off with a fun contemporary romance by YA author Yamile Saied Méndez! Twice A Quinceañera follows Nadia Palacio, whose wedding and 30th birthday are a mere month away. The thing is, she finally had the courage to stand up to her cheating boyfriend—which means the wedding is off. Nadia can't quite bring herself to tell her Argentinian family, plus the venue and plane tickets are already paid for. So when she reads an article about women celebrating their second quinceañera (or treintañera), Nadia has a brilliant idea…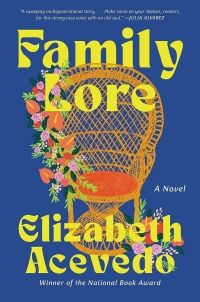 Family Lore by Elizabeth Acevedo
Elizabeth Acevedo has given us several YA gems like The Poet X, and her new adult literary fiction novel is definitely a must-read, too. Family Lore tells the story of several generations of the Marte women. They're all facing difficulties right now, which has led them to keep their fair share of secrets. One of them, Flor, has the uncanny ability to predict when someone will die, and she has summoned her entire family to throw a living wake. Whose death has she foreseen? As the novel explores the Marte's past and present, the answers will slowly come to light.
Stars in Your Eyes by Kacen Callender (October 10)
Okay, if things go according to plan, then this next book is out by now. A lot of us are already familiar with Callender's incredible YA novels like Felix Ever After. But did you know they also wrote this stunning adult romance? Stars in Your Eyes follows the story of Logan and Mattie. The former is known as Hollywood's bad boy—he's talented but troubled, so the public loves to hate him. On the other hand, Mattie is the complete opposite. He's the up-and-coming golden boy. The two are cast as leads in an upcoming rom-com. But when Logan says Mattie is talentless, the two of them are forced into a fake dating scheme.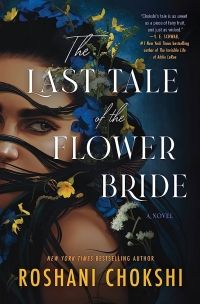 The Last Tale Of The Flower Bride by Roshani Chokshi
Roshani Chokshi is known for her middle grade Aru Shah series as well as YA series like The Gilded Wolves and Star-Touched Queen. Her stunning adult debut is a gothic fantasy that follows a woman named Indigo, who married a man with the single condition that he never pry into her past. But when they are forced to go back to Indigo's childhood home, her bridegroom is unable to resist. As he learns more and more about her past, the bridegroom is forced to choose between reality and fantasy. And his choice could very well destroy their lives.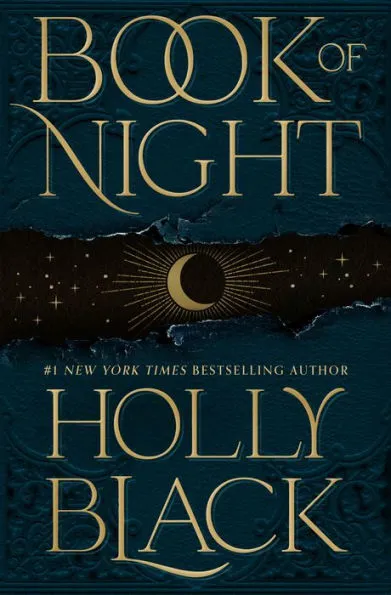 Book of Night by Holly Black
Holly Black has written several well-known YA fantasy series (The Folk of the Air, The Stolen Heir), and she recently jumped into the world of adult fiction with Book of Night. This urban fantasy novel is set in a world full of shadow magic, and it follows a con artist named Charlie Hall. She's currently a bartender, but she used to be one of the best thieves of occult artifacts. When a powerful and dangerous man from her past resurfaces, Charlie is thrown back into the fray. And she will do anything in order to survive.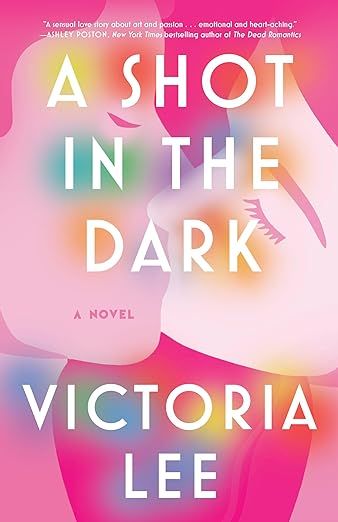 A Shot in the Dark by Victoria Lee
One of the fun things about YA authors writing adult novels is that they get to experiment with other genres, like Victoria Lee, who has given us several YA fantasy books but has now published this adult contemporary romance. A Shot in the Dark tells the story of Ely, who has finally gone back home to Brooklyn for a chance to study photography with the famous Wyatt Cole. On her first night back, she goes to a bar and has an amazing one-night stand, only to discover the very next day that she slept with none other than Wyatt Cole…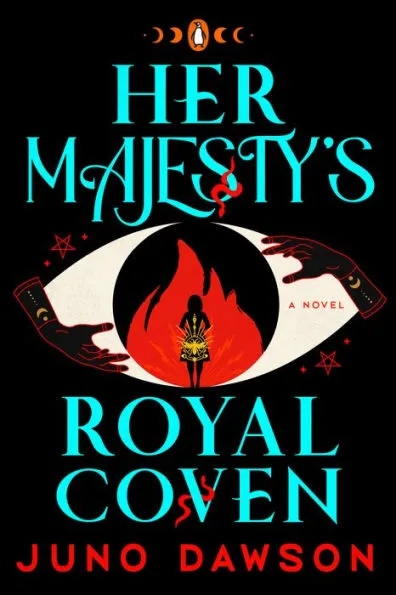 Her Majesty's Royal Coven by Juno Dawson
Juno Dawson's most popular book right now might be her adult series Her Majesty's Royal Coven, but she is also a prominent YA author. This novel follows childhood friends Helena, Leonie, Niamh, and Elle. They swore they would join the Queen's royal coven when they were children. And now, a decade later, they're all following their own paths—as the coven is still reeling from their civil war. The problem is, a young warlock is threatening to topple everything. So the group of friends must decide if they want to stand up for tradition…or for what is right.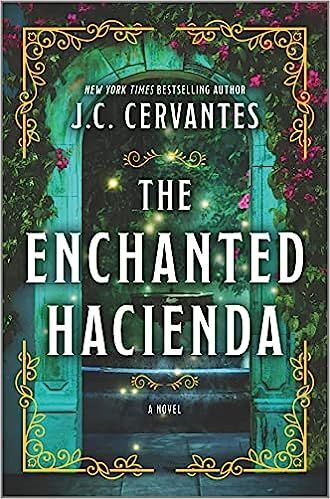 The Enchanted Hacienda by J.C. Cervantes
This cozy, magical, and romantic story from the author of Always Isn't Forever and Flirting with Fate follows Harlow Estrada. She goes back home after being fired from her dream job and breaking up with her boyfriend. Hacienda Estrada is a magical place—literally. The family can harness the magic of flowers. All of them except Harlow. So when she's given a task that involves magic, Harlow will have to believe in her own talents in order to succeed.
Chosen Ones by Veronica Roth
Veronica Roth penned one of the most popular YA series of the early 2010s, the Divergent trilogy. But did you know she also wrote an adult novel a couple of years ago? Chosen Ones follows five heroes who were the Chosen Ones a decade ago. They defeated the Dark One and became celebrities. So things are relatively peaceful for them now. But on the eve of the Ten Year Celebration of Peace, one of them dies. And, as it turns out, the reign of the Dark One is far from over—and the group of heroes will have to rise to the occasion once more.
Yerba Buena by Nina LaCour
Moving on to another beautiful love story from We Are Okay author Nina Lacour, this book follows two women with different and difficult pasts who are trying to find their way in the world. On one side, there's Sara, who ran away from home at 16. She's now a renowned bartender, but she lost her capacity for trust and intimacy when she was younger. Then there's Emilie, who wants community but is afraid of commitment. The two of them meet at a restaurant called Yerba Buena, and their connection is immediate. Let's just hope that the love they eventually have for each other is stronger than their pasts.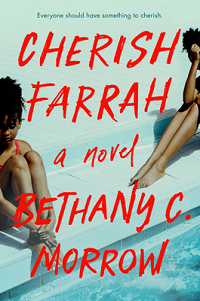 Cherish Farrah by Bethany C. Morrow
Bethany C. Morrow is the author of YA books like A Song Below Water and So Many Beginnings. Since the main characters from Cherish Farrah are teenagers, most people think it's also a YA book. But that's not actually true! This adult social horror novel follows two BFFs named Cherish Whitman and Farrah Turner. Cherish has always been privileged since she was adopted by white parents who pretty much spoil her. This creates a strange dissonance in her that Farrah often exploits. So, when Farrah's family faces foreclosure, she decides to manipulate her way into the Whitman household. Things seem pretty normal for some time—and when strange things begin to happen in the house, it's nothing Farrah can't handle. But pretty soon, it'll become evident that Farrah isn't the one in control after all…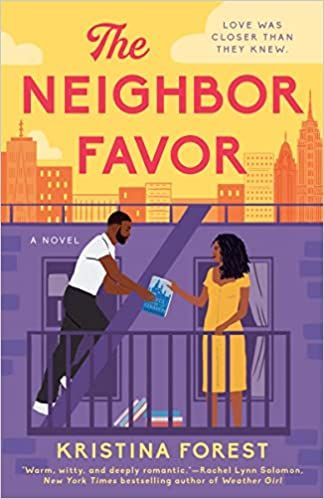 The Neighbor Favor by Kristina Forest
Next, Kristina Forest has given us several YA romances like I Wanna Be Where You Are. Her adult novel, The Neighbor Favor, though, is also unputdownable! The story follows Lily and Nick, both of whom work in the publishing industry as an editor and an author (with a pen name), respectively. They were keeping a constant stream of emails and even fell in love through their correspondence. Until Nick ghosted Lily. Months later, Lily seeks a date to her sister's wedding. Her neighbor Nick is the perfect option, but instead, he decides to help her find a date. Because she doesn't know Nick's the author she fell for, and he doesn't want to complicate things further. Yet Nick can't get her off his mind…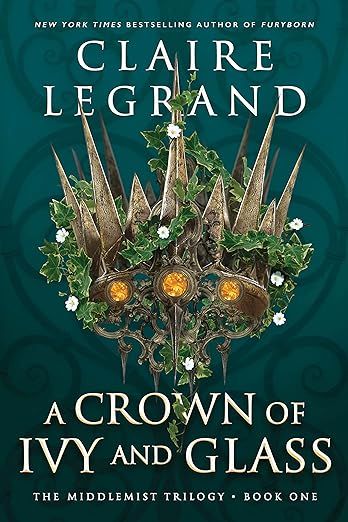 A Crown of Ivy and Glass by Claire Legrand
Moving on, the author of the YA fantasy Furyborn just made her adult debut! A Crown of Ivy and Glass is a romantasy novel that follows Lady Gemma. She's always wanted to belong, but her family largely ignores her, and to make matters worse, magic makes her ill. When she meets the handsome Talan, Gemma proposes a deal. He'll help her put an end to her family's blood feud, and Gemma will help him redeem his family's honor. But things quickly spiral out of control, and something terrifying begins to awaken inside of Gemma.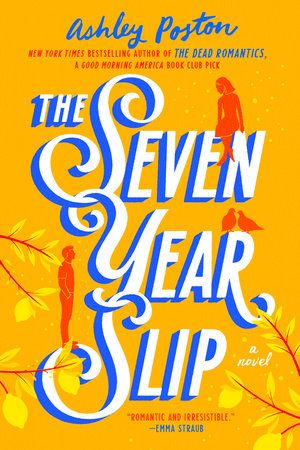 The Seven Year Slip by Ashley Poston
Ashley Poston actually began as a prolific YA author (Geekerella, Bookish and the Beast), and while she has a couple more adult novels under her belt, too, I really think her latest is an absolute must! The Seven Year Slip tells the story of Clementine, who has closed off her heart for the past year. Until she stumbles into a strange man in her late aunt's apartment; he's the kind of man she could fall head-over-heels for. Except there's one issue. He lives seven years in the past. Now that they're…temporary roommates, Clementine can't allow herself to fall for him. Because love is a matter of timing, and theirs couldn't be less right.
The Inheritance of Orquídea Divina by Zoraida Córdova
The Inheritance of Orquídea Divina is one of my favorite adult novels from a YA author! This family saga follows the Montoyas, who are used to the casual magic of their lives and of their matriarch, Orquídea. One day, she invites them over for her funeral and then turns into a tree. The Montoyas are left with more questions than answers, and over the next seven years, three of them develop a magical ability of their own. The problem is that a dark figure is hunting them down. And so Marimar, Rey, and Rhiannon embark on an adventure to Ecuador to find the truth about their family and save those who are left.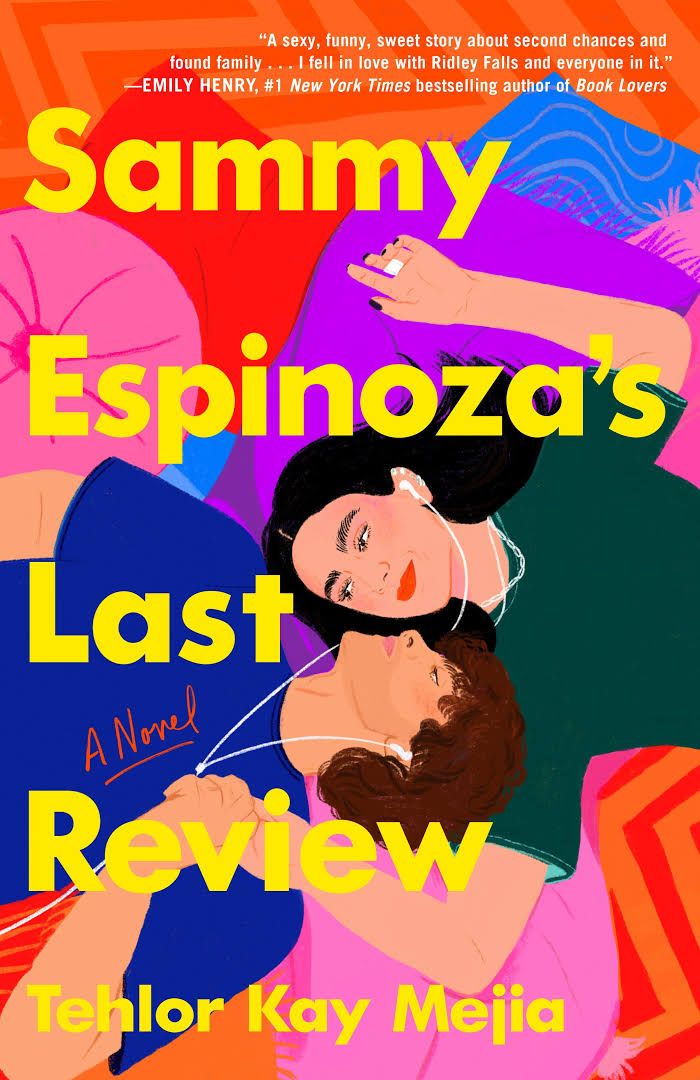 Sammy Espinoza's Last Review by Tehlor Kay Mejia
We Set the Dark on Fire author Tehlor Kay Mejia has finally written her adult debut, and it's a romance novel! Sammy Espinoza's Last Review tells the story of a music critic who is trying to salvage her career. She is the eponymous Sammy, and she has to write an incredible column if she wants to keep her job. Thankfully, a famous ex-fling of hers is recording his first solo album. And getting exclusive access to his music would certainly help her. Plus, it doesn't hurt that she can finally get revenge for his traumatic ghosting.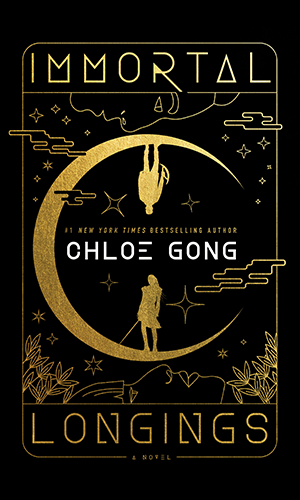 Immortal Longings by Chloe Gong
Chloe Gong is the author of the popular YA fantasy These Violent Delights. And this year, she finally published her adult debut. Immortal Longings is an epic fantasy novel set in a world in which people can jump between bodies. Because of this ability, Princess Calla lost her entire family in a massacre five years ago. Now, she's seeking revenge on her uncle, the King—which leads her to become unlikely allies with an exiled aristocrat and King Kasa's adopted son.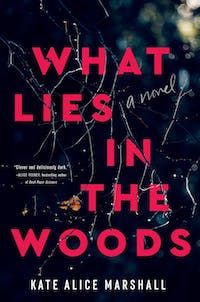 What Lies in the Woods by Kate Alice Marshall
After a bunch of dark YA novels (Rules for Vanishing, The Narrow), Kate Alice Marshall just gave us a super exciting adult mystery/thriller. What Lies in the Woods tells the story of Naomi Shaw. When she was 11, she was attacked in the woods but miraculously survived to help send her would-be killer to prison. She and her friend Olivia were regarded as heroes—but they were also liars. Now that Olivia wants to tell the truth, Naomi decides to go back to the woods in order to find out what really happened that fateful day.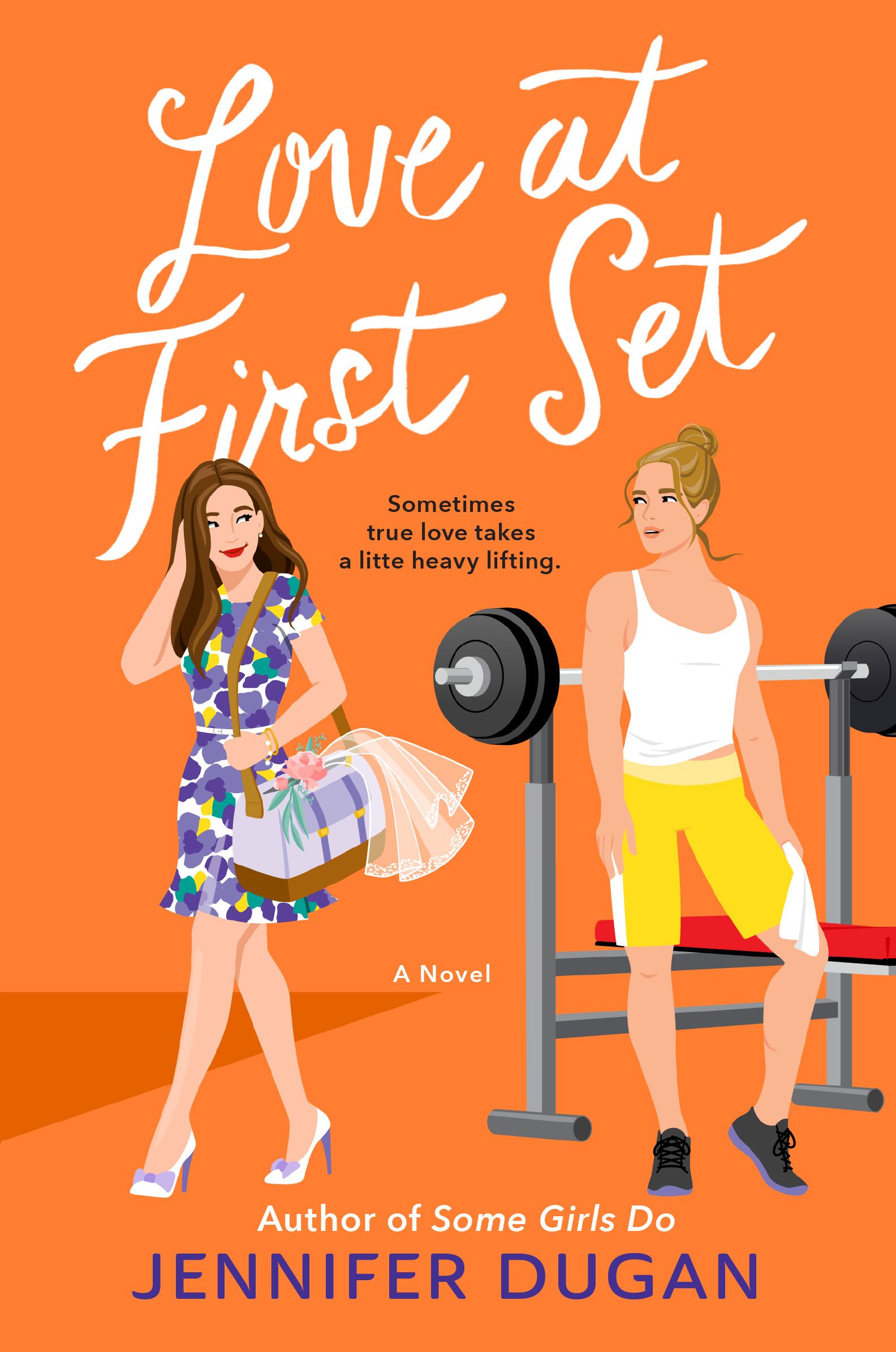 Love at First Set by Jennifer Dugan
Love at First Set is for anyone who loves both hitting the gym and romance. The story follows Lizzie, who loves her job at the gym, even though her bosses certainly don't appreciate her enough for it. The problem is, she's friends with their son. He asks Lizzie to be his plus one at his sister Cara's wedding, and things end up with said sister leaving her groom thanks to a drunken pep-talk by Lizzie. Desperate to cover her mistake from her bosses, Lizzie agrees to "entertain" Cara for a while. Whatever could happen next?
Mister Magic by Kiersten White
Last in these 20 adult novels from YA authors is the latest horror novel from Kiersten White, author of the And I Darken series and Camelot Rising trilogy. This story begins 30 years after a deadly accident caused the beloved children's show, Mister Magic, to be shut down. The show's cast members, known as the Circle of Friends, have done their best to move on—quite unsuccessfully, if I may say so. But a twist of fate leads them right back to the deserted filming compound they dearly missed. And they soon begin to realize that maybe it isn't a twist of fate after all, but a trap.
---
Looking for more adult novels written by YA authors? We have a list that features several debut novels!