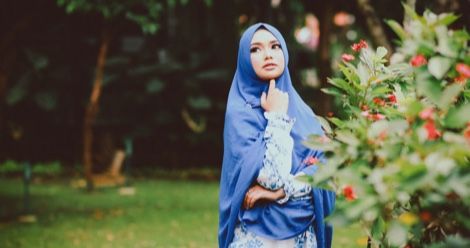 Romance/Erotica
LOVE FROM A TO Z: S.K. Ali is the Role Model Muslim Women Need
This content contains affiliate links. When you buy through these links, we may earn an affiliate commission.
Love From A to Z by S.K. Ali drops April 30, 2019, and deserves to be at the top of everyone's spring reading list. In the book, Hijabi heroine Zayneb is an empowered Muslim female, and in real life, Ali inspires Muslim women!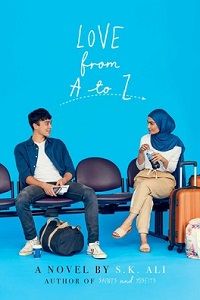 In her highly anticipated second YA novel, Ali tackles Islamophobia towards young adults, and wraps it around an innocent love story. Eighteen- year-olds Zayneb and Adam's ways of life are both compromised: Zayneb is harassed by her Islamophobic high school teacher, and Adam's mobility and independence are dwindling because of his recent MS diagnosis. They share something else special: they each own a "Marvels and Oddities" journal, in which they introspectively note their daily wonderful and weird observances. They write about first impressions, the "friends you're dealt with," and of course, each other.
Love from A to Z immediately drew me in with its lovable, complex characters. Although tall, patient Adam and fiery Zayneb feel chemistry immediately, it's unsure whether their relationship will beat the odds: Adam's health issues, the long distance, and even religious guidelines on male-female interactions.
Whereas in her debut novel Saints and Misfits, Ali focused on internal issues like spiritual abuse, in Love from A to Z she confronts the global epidemic of Muslims getting harassed simply for practicing their religion. Reading this book personally allowed me to heal my buried experience of Islamophobia during my freshman year in college. I still remember my Creative Literature professor criticizing Islam in front of the whole lecture hall, and ignoring me when I went up to ask a question. I always regret not speaking up and defending my religion, even though the words were on the tip of my tongue. Reading how Zayneb seeks justice against her racist teacher makes me feel validated, as though I had actually stood up for myself back then. We all want peace like Adam, but as Zayneb rightly points out, "there couldn't be peace without…justice." I'm glad in the real world, we have authors like S.K. Ali, who is continuously fighting for our justice with her pen and tweets.
Ali's writing career has not always been smooth sailing, which she transparently shares on Twitter (@SajidahWrites). In October 2018, the Ontario Library Association overlooked Ali's Saints and Misfits for an award, and instead awarded a book about a hijabi written by a non-Muslim, non-hijabi. As an advocate for "Muslim representation," Ali explained that there is no excuse not to "promote books written in our own voices." Ali then encouraged fellow authors to "tell our own stories" and share our diverse publications on her thread. Her eloquent portrayal of her #ownvoices struggle allowed me to contextualize moments that I have allowed non-POC's to tell my story. I put my feelings into words in another article for Muslim Girl, stating the need for more creative spaces for Muslim women's voices.
Another delightful gem in Love from A to Z is the diversity and inclusivity among the characters and settings. Both Adam and Zayneb are mixed-ethnicity, or 'halfies': Adam is half-Chinese and white, while Zayneb is half-Guyenese and Pakistani. In fact, Adam is a convert Muslim; he converted to Islam like his dad. As a halfie myself (I'm half-Mexican and Pakistani) and the daughter of a convert, I reveled in the fact that Ali features unconventional and ethnically marginalized Muslims, who are typically unknown or overlooked in mainstream society and even among Muslims. The book starts off in middle America, and then takes us across the world to explore Doha.
Like all writers, my query emails and tweets are often ignored. That is why I am so happy when S.K. Ali replies to my DMs. Despite her (well-deserved) success and busy schedule, Ali continues to offer me writing and publishing advice, and even met with me in person. When reading Ali's tweets and messages, I feel a gentle nudge forward to write my truth. She has helped me find my voice both as a writer and as a Muslim women. Further, I've opened myself up to mentor emerging Muslim women writers.
Especially in the aftermath of the nightmarish New Zealand masjid attack on March 15, 2019, we need an unapologetic she-ro like Zayneb.