Book Riot's June 2019 post 50 of the Best Book Subscription Boxes opened up Pandora's book subscription box for me. I went on my own more specific book box quest to see what Muslim book boxes I could subscribe to. It would be fun to get books from all the amazing Muslim authors out there, like the upcoming Once Upon an Eid Anthology. Thankfully, I did find several Muslim book boxes for both adults and kids. Read on to find out where to order them and to score some discount codes!
Adults
Consists of: 4–5 themed lifestyle items like a book, a unique bookmark, and a jade roller.
Price: CAD $ 32.50–39.70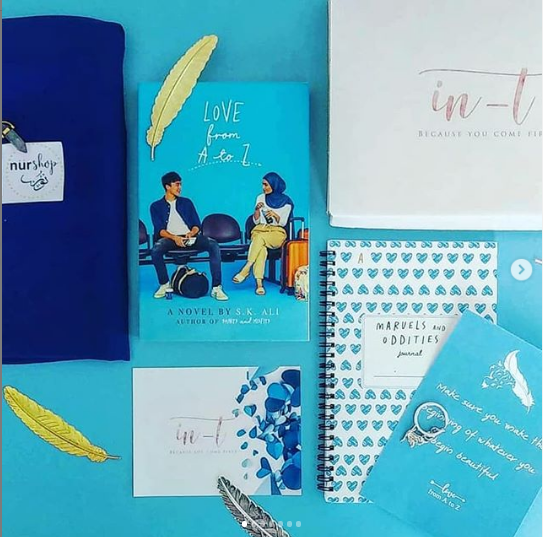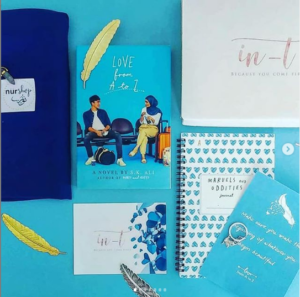 This monthly/bi-monthly subscription box is curated in Canada, but ships to the U.S. In-T is for the "ambitious Muslimah." (A box for Muslim men, 'Gift Box for Him', is available, too.) I quickly bought their July 2019 box because it featured the exclusive – unavailable in stores – Marvels and Oddities Journal from S.K. Ali's Love from A to Z! I also loved the metallic feather bookmark. In-T's winter boxes will feature books. Use discount code FIRSTBOX10.
Consists of: 5–7 products for Muslim women curated to inspire iman, or faith.
Price: $39.99–75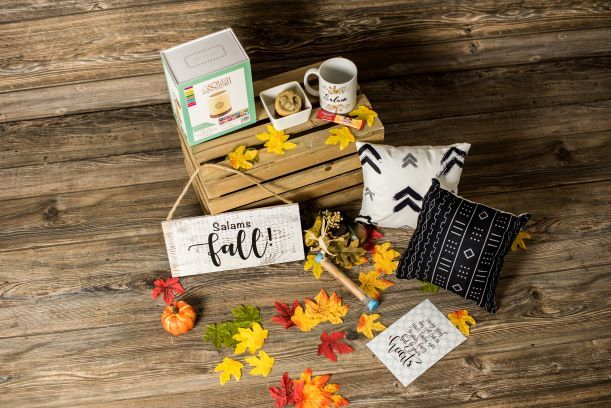 Muslims say Bismillah, or in the name of God, before starting anything, including reading. So it's fitting that a book box has this name. This monthly subscription box has amazing themes, like the latest Deluxe Bismillah Box with the adorable Salams Fall sign!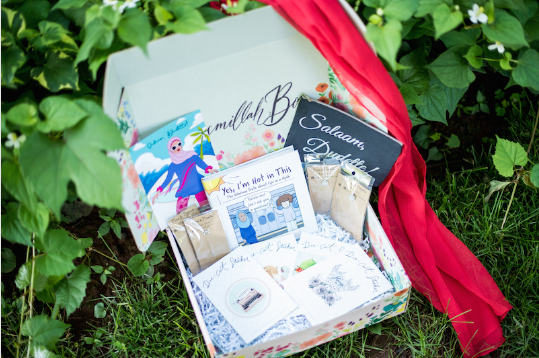 The past summer 2019 box with the popular book Yes I'm Hot in This is still available with free shipping. (These boxes go fast, so order ASAP.) Get a discount with AKSA ambassador code AKSA5. Subscribe to the newsletter to win a free box.
Consists of: Journal, 2020 Planner, Pencil set.
Price: $59.00
New York Times bestselling author Hafsah Faisal sells gorgeous one-time bookish gift sets, like the 'Book Lovers Gift Set,' on Etsy. Free shipping to the U.S.
Consists of: Your choice of book and an assortment of snacks: 1 pack of tea, Halal macaroons, Turkish delight, etc.
Price: $17–50
Muslim Online Book and Coffee/Tea Shop Fofky's offers a variety of book boxes. One-time boxes can be found under Eat & Drink/Ready-Made Fofky's Boxes. With the 'Fofky's Adult Colormania Box 1' you get both The Islamic Adult Coloring Book and the Vibrant Soul Colouring Inspired by Rumi! (The Islamic Adult Coloring Book is awesome, I've colored almost the entire book.)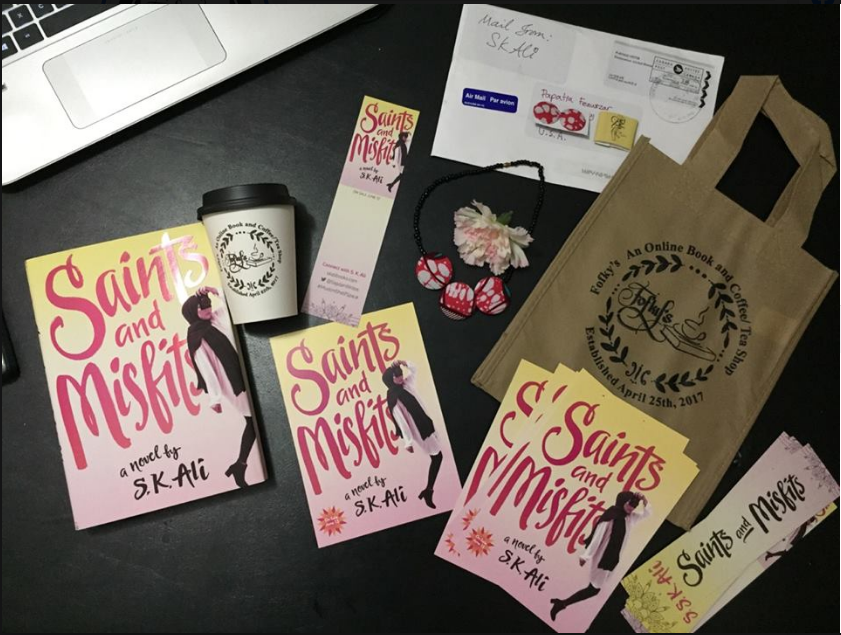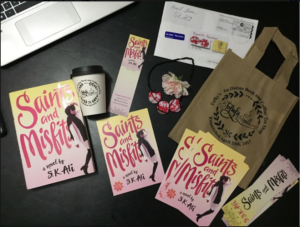 Further, monthly subscription boxes are under Buy Books/Fofky's Monthly Subscription Boxes. Choices include 'Defining Moments' with either a Saints and Misfits or Love from A to Z book, a Fofky's tote bag, a surprise gift and much more. Another is the 'Pampered Bookish Box' consisting of oudlux soap or candle, Fofky's pen, chocolate, and a book.
Consists of: Quran Diary, keychain with Quranic quote, My Quran bookmark, and more.
Price: $20–35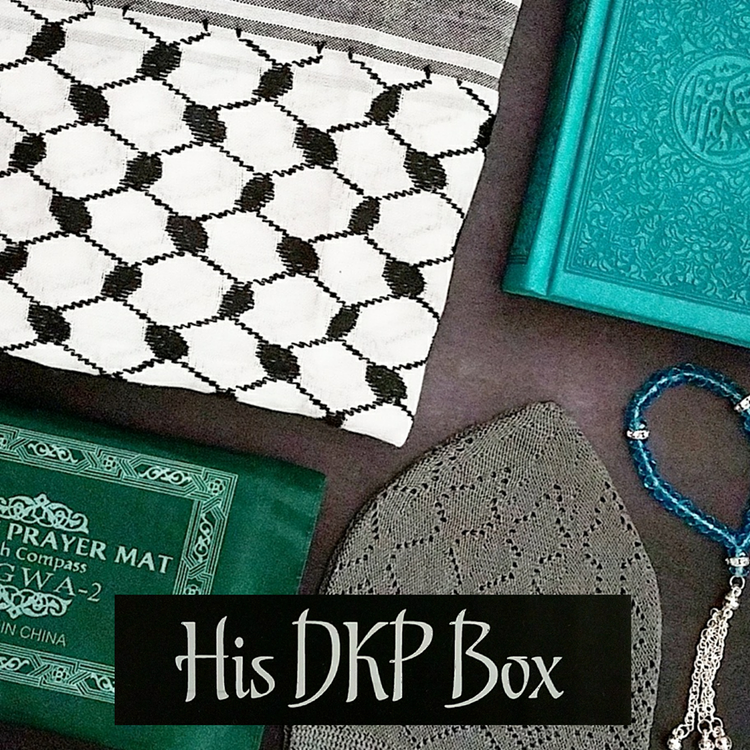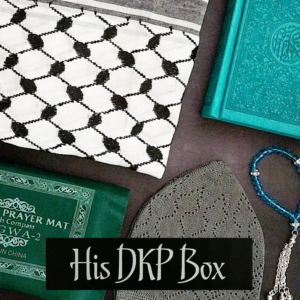 DKP or Djarabi Kitabs (books) Publishing offers Islamic book boxes. ('His DKP Box,' with a rainbow Quran, keffiyeh or kufi, etc is also available.)
Consists of: A critically acclaimed international novel, invitation to Q&A with author, ethically sourced artisanal goods, authentic recipes and more!
Price: $30–60 every 3 months. One-time box is $60.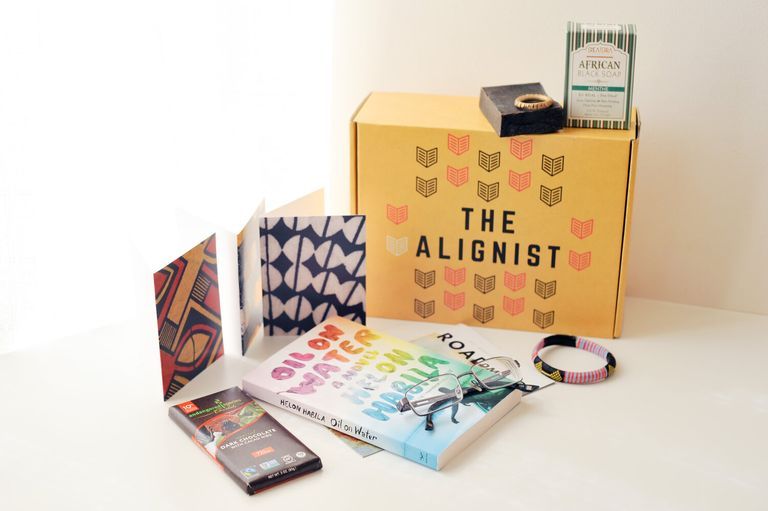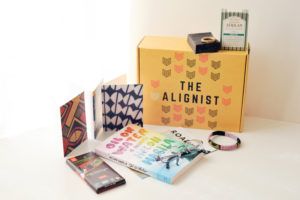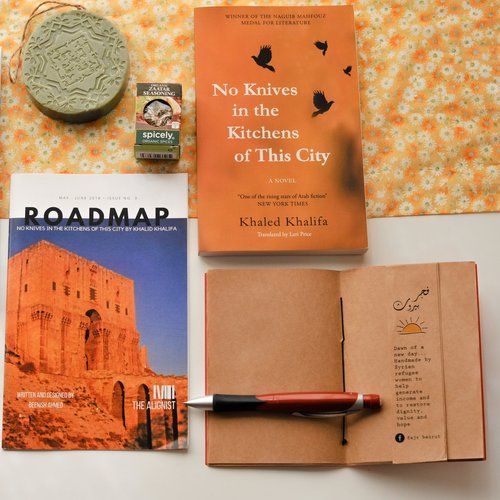 The Alignist, created by NPR reporter Beenish Ahmed, "connects novels to the news." I have my eye on The Syria Box, which includes Aleppo soap made in Syria and a notebook made by Syrian refugee women. (Check the website for a discount code.)
Kids
Consists of: 5–7 top-rated Islamic children's products including a Muslim children's book and coordinating activity book. For ages 5–8 or 4 and under.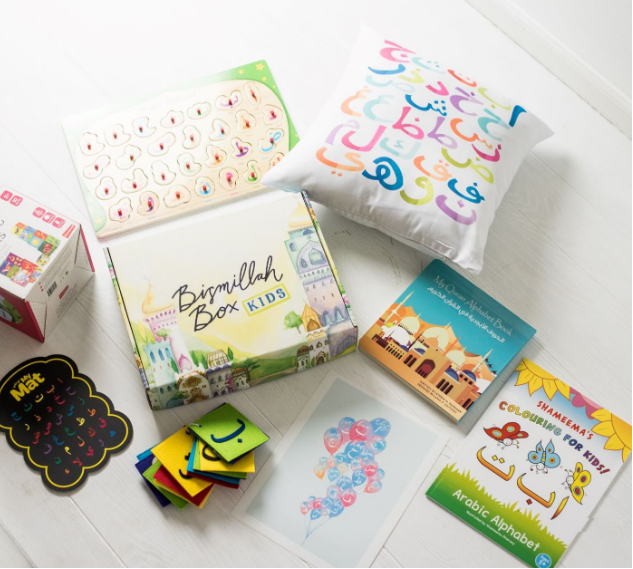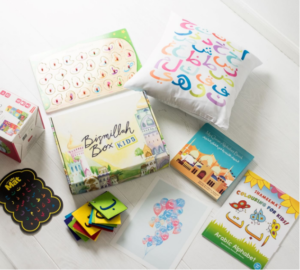 This book box just launched this October 2019! The theme of the first box is Iqra, or read. Choose from The Mini Box, The Standard Box, or The Big Box. Other options include The Sibling Box and Mommy and Me Bundle. Subscribe for a chance to win a box!
Consists of: 1 Alhamdulillah Journal, 1 sticker pack! 1 bookmark.
Price: $20