Pop Culture
Musings on the Culmination of Judy Blume's Career
This content contains affiliate links. When you buy through these links, we may earn an affiliate commission.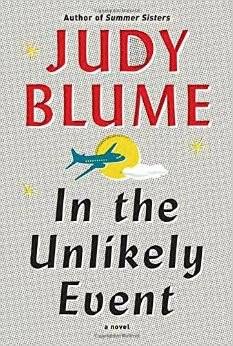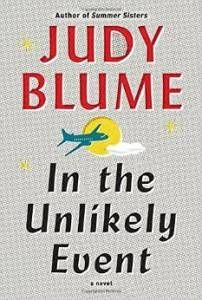 Judy Blume shocked me and, judging from the gasps and baffled laughter, almost everyone else in the audience attending the Los Angeles stop of her book tour, when she called her books predating In the Unlikely Event preparatory works for her farewell novel.
The audience was predominantly adult, which comes as no surprise since In the Unlikely Event is aimed at adults. But these were adults who had grown up reading Are You There God? It's Me, Margaret and Then Again, Maybe I Won't. During the Q&A session, members of the audience told Blume her books gave them something their parents couldn't: frankness about what was then considered taboo subject matter. The audience professed a deep, emotional connection to her early works. Tears were shed.
But Blume said that In the Unlikely Event is the story she was meant to tell. While the audience evidently maintained a profound connection to her preteen books, Blume has a personal connection to the real-life story connecting the fictional characters in her new book for adults.
The series of plane crashes that rattled Elizabeth, New Jersey in the '50s occurred in her hometown when she was a teenager. Blume remembered that one of the planes fell into the field of the only orphanage in town, and she remembers the cool kids muttering "sabotage" at school. She also remembered radio silence on the event from adults. Her father identified bodies at the morgue but made no mention of it at home.
Ever a proponent of open communication between adults and the younger set, Blume's stories for children confronted our curiosity and assured us that we weren't alone in experiences that could feel shameful, confusing, and isolating.
"No adult ever talked to me or my friends about what was going on and that's why we had to invent our own scenarios," said Blume who added that she and her college roommate learned much by reading Love Without Fear.
Perhaps I'm being too analytical or sentimental, but the more I think about it, the less surprising Blume's statement on her earlier work sounds. Blume mentioned that her daughter, a commercial airline pilot, asked her why she had never told her the story about the plane crashes. Blume also never told her mother that she went on a risky, non-scheduled flight with her father during a snowstorm. She talked about the catharsis of being an adult in that, as one, she has the power to figure secrets out or make them up.
Blume wrote Blubber after her daughter came home with an upsetting classroom story, Forever… came about because her daughter noticed that terrible things happened to young women who gave in to sex in all the books she read, the character Fudge was inspired by Blume's son, and Blume wrote books for generations of young readers who needed to hear what nobody would say. Maybe–just maybe–Blume wrote In the Unlikely Event for herself and, as the product of her adulthood catharsis, took the chance to amplify a meaningful whisper from her own past.
Past tragedies don't always culminate in sorrow when they resurface for exploration. Blume assured the audience that they would find good unlikely events in her book too.
"It's not so much about the horror of the crash," said Blume. "It's about how we move on after terrible things have happened."
____________________
Book Riot Live is coming! Join us for a two-day event full of books, authors, and an all around good time. It's the convention for book lovers that we've always wanted to attend. So we are doing it ourselves.