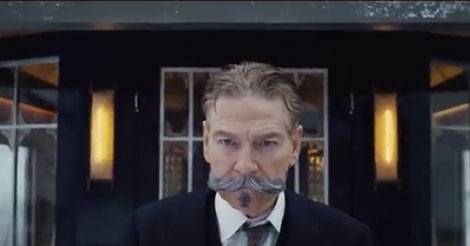 News
MURDER ON THE ORIENT EXPRESS Official Trailer
This content contains affiliate links. When you buy through these links, we may earn an affiliate commission.
Calling all Agatha Christie–and mystery–fans! The official trailer for Murder on the Orient Express is up for our viewing pleasure and analyzing:
"And everyone of you is a suspect."
While many adaptations have been made of Queen Christie's work I am always here for more. With the exceptional acting talent and this great introduction to the characters I'm looking forward to the November release. I'm also hoping that many people who may not be acquainted with Hercule Poirot will soon get to be–and hopefully find themselves diving into Agatha Christie's extensive catalog. (And if you haven't already read it I recommend Murder on the Orient Express.)
Are you excited? Christie fan? Think that mustache is a tad ridiculous? All or none of the above?