This content contains affiliate links. When you buy through these links, we may earn an affiliate commission.
There's something satisfying about the best murder mystery books. The crime of murder is inherently terrifying, which makes these stories part horror fiction and part puzzle. You can feel the danger of murder looming in the background while also having the satisfaction of solving the crime in the foreground of the story. The reader knows that in the end, whether or not he or she is caught, the murderer will at least be identified.
Murder mysteries, even the bad ones, are fun. It's really easy to find a whole lot of badly written murder mystery novels that are still great reads because you're just dying to find out whodunnit. But finding those that actually stick with you long after reading them, the way any good novel does, can be a bit more complicated. Here are a few of my favorite murder mystery books that I recommend to friends and, in some cases, have read more than once (yes, even though I already know who did it).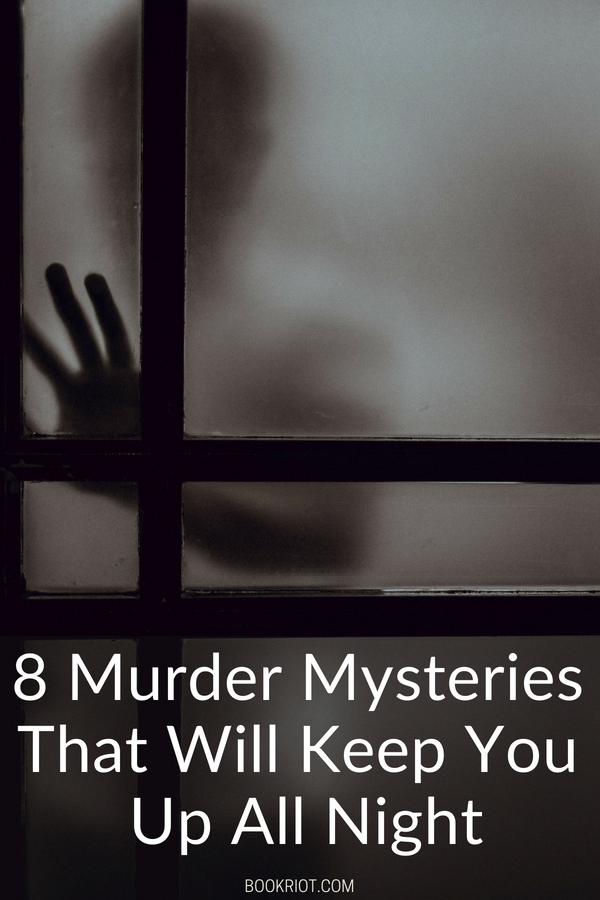 This novel is teen boarding school fiction meets murder mystery, which is really the best of both worlds, as far as I'm concerned. A boy is found murdered on the grounds of an all-girl boarding school, and the only lead Detective Stephen Moran has is a note on a bulletin board that says, "I know who killed him." The novel is half told through the perspective of the detective as he works to solve the crime, and the other half is told months before the murder from the perspective of a teenage girl at the boarding school. All of Tana French's murder mystery books are filled with richly depicted characters and intriguing storylines; however, this one in particular stands out for its unique setting and perspective.
I was a big fan of Vikas Swarup's novel Q&A, which was later adapted into the film Slumdog Millionaire, so when I heard Swarup had written a murder mystery, I already knew I was going to enjoy it. In this novel, investigative journalist Arun Advani tries to get to the bottom of the murder of playboy Vicky Rai, who was killed at his own party. As the title suggests, Advani interrogates six suspects, all very different people with different motives. What the reader gets with this novel is an in-depth exploration of all of the suspects as well as an exploration of contemporary India itself.
Darren Matthews, a black Texas ranger, is called to the small town of Lark to investigate two murders that may or may not be connected. One is the murder of a black lawyer from Chicago and the other is the murder of a local white woman. What follows is an investigation that stirs up race relations in the small town and forces us as readers to take a disturbing look at the reality of racism in our contemporary world. The protagonist Darren Matthews is a character who has complicated feelings surrounding the case for many reasons, which makes him realistic and fascinating.
Yes, this is the Cormoran Strike series that J.K. Rowling writes under a pen name. And yes, they are as good as you've heard they are. In this novel, Detective Cormoran Strike investigates the suicide of famous actress Lula Landry. Of course, we quickly discover that her death was in fact not a suicide but a murder. Strike is also connected to fame through his estranged rock star father, which makes his involvement in this high profile case more complicated. While Strike is a fun character to read about, I find his assistant Robin Ellacott the most compelling. Strike and Robin's friendship develops throughout the series, so I really recommend starting with this one, the first in the series, and then reading the other two in order.
Small town detective Gemma Woodstock is shaken by the death of former high school classmate Rosalind Ryan, who was found strangled and floating in the lake. As she begins to uncover the secrets surrounding Rosalind's death, Gemma discovers her former classmate's life was a whole lot more mysterious and complicated than she had first imagined. A second Gemma Woodstock novel is apparently in the works, so get into Sarah Bailey's detective now with this impressive debut, and look forward to her upcoming releases. I can only assume Sarah Bailey's future novels will be even better.
If you're looking for a compelling Young Adult murder mystery, look no further. This book is basically The Breakfast Club meets Gossip Girl. Five students walk into detention, but only four walk out alive. The murder victim is Simon, the creator of Bayview High's very own gossip app, and all four suspects have a motive. The murder mystery starts right off that bat, and this novel doesn't slow down from there. This is a quick and fun read.
While many of the novels on this list are detective stories, Night Film is more of a thriller. Journalist Scott McGrath investigates the death of Ashley Cordova, the daughter of a controversial film director, but our protagonist quickly discovers that he too might be in danger. If you frequently listen to audiobooks or read e-books, I would highly recommend considering a hard copy of this particular book, as Pessl includes pictures and documents to create a more immersive experience for the reader. Apparently there are also pages you can scan on your smart phone for additional material, something I wish I'd known while reading it the first time.
After a man is found dead in an abandoned building, Detective Sasagaki follows the lives of the two main murder suspects for twenty years. Higashino does not follow the conventional rules of murder mysteries in this novel, which might be frustrating to some readers, but I found Sasagaki's fascination-turned-obsession with this case and its unraveling to be mesmerizing. Additionally, the writing style is dark and disturbing while also beautiful, which is my personal favorite combination.
For more mystery suggestions (not all murder mystery books), check out Book Riot's 100 Must-Read Mystery and Crime Novels from Around the World. And if you really can't get enough of murder mysteries, I highly recommend Rincey Abraham and Katie McLain's podcast Read or Dead.
What are your favorite murder mystery books?