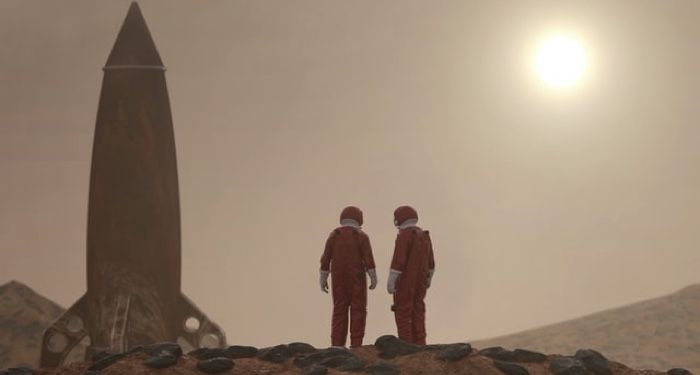 Lists
Murder Mysteries In Space: 10 Thrillers Set Where No One Can Hear You Scream
This content contains affiliate links. When you buy through these links, we may earn an affiliate commission.
Space operas like Star Wars and Dune may have made the big empty seem like the perfect backdrop for would-be adventurers' wildest dreams, but let's face it — space tours have the potential to be deadlier than cruise ships. Yikes. Outer space may not be the safest place to vacation — like, ever — but there's just something alluring about a thriller set where no one can hear you scream. If you're looking for a no-escape crime read, check out the list of ten murder mysteries set in space I've pulled together for you here.
Remember in spring 2021, when there was that huge debate over whether something — namely, Alien — could be sci-fi and horror at the same time? And have you heard the ongoing argument over where the line between horror and thriller lies? When it comes to genre, classifications can get a little…sticky, and these books are caught right in the middle.
But you probably don't care about that. You came here looking for stories about people getting murdered in the one place where no one can hear you scream, and that's exactly what you'll receive here.
Keep scrolling to find ten fantastic murder mysteries set in space that you can read today.
Murder Mysteries In Space
---
Want more speculative mystery novels? Check out these sci-fi thrillers and fantasy mystery books!