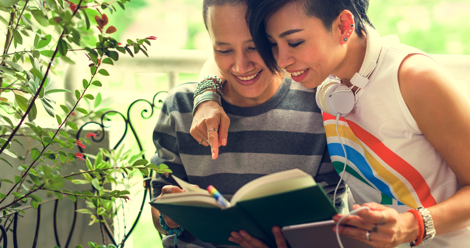 Fiction
The Panoramic View of Multiple-Perspective Novels
This content contains affiliate links. When you buy through these links, we may earn an affiliate commission.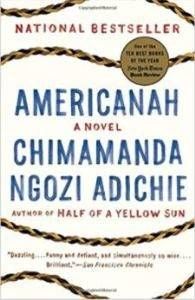 From early loves like The Joy Luck Club to recent loves like The House of the Spirits to potential loves on my TBR list like A Brief History of Seven Killings, I have a thing for multiple-perspective novels. In her TED Talk "The Danger of a Single Story," Chimamanda Ngozi Adichie, who artfully weaves perspectives in Half of a Yellow Sun and Americanah, states, "The single story creates stereotypes, and the problem with stereotypes is not that they are untrue, but that they are incomplete. They make one story become the only story."
So, if every novel is a world, is it fair to say that novels with multiple viewpoints hold worlds? I think so. Submerge yourself in a variety of experiences with these multiple-perspective novels (in the order I read them).
The Brief Wondrous Life of Oscar Wao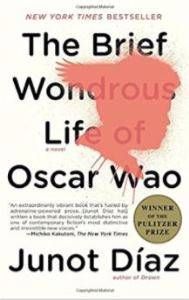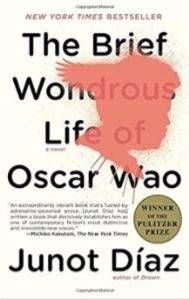 by Junot Díaz
While employed at an indie bookstore, this Pulitzer Prize-winning novel was my first staff recommendation. Among apple orchards in Michigan, the description of sugarcane fields made me feel closer to my island home. In the prologue, a familial curse, fukú, is introduced, and Oscar, a first-generation Dominican American with writerly dreams, searches for love.
The book intimidates—how do you read the footnotes?—but its prose possesses its own heartbeat. Addictive, this tragedy ships the reader from the Dominican Republic to New Jersey and back to Santo Domingo through three generations. My reaction to this novel is best expressed by the last two lines of the book, which won't spoil a thing: "The beauty! The beauty!"
To the Lighthouse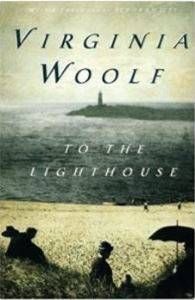 by Virginia Woolf
My first Woolf experience, this novel offers three views of the Ramsays and their friends. Spanning over a decade at their vacation home on the Isle of Skye, the titular conflict—a trip to the lighthouse, a symbol of inaccessibility—shows how humans simultaneously desire and fail at connection. For me, the real star of this masterpiece is how time and absence, due to personal tragedy and war, is handled. And the wind.
The reader is anchored to the home even when it's empty, and—still—it brims with life: "Tortoise-shell butterflies burst from the chrysalis and pattered their life out on the window-pane. Poppies sowed themselves among the dahlias; the lawn waved with long grass; giant artichokes towered among roses; a fringed carnation flowered among the cabbages; while the gentle tapping of a weed at the window had become, on winters' nights, a drumming from sturdy trees and thorned briars which made the whole room green in summer."
Here Comes the Sun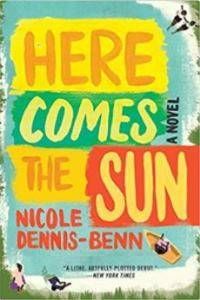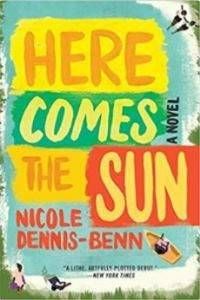 by Nicole Dennis-Benn
Set in Montego Bay, this novel follows four Jamaican women. Each struggles to achieve her ideal life. Delores sells souvenirs to tourists and teaches her oldest daughter, Margot, early that her body is a commodity. Margot works days and nights at a hotel to afford a better life for her younger sister, Thandi. Artistic Thandi, the hope of the family, rebels against the path her mother and sister urge her along. Meanwhile, Margot hides her taboo relationship with another woman, Verdene, who returns to Jamaica following her mother's death.
As the island is developed by outsiders, locals are forced into poorer conditions. With beautiful language and complex characters, I can't recommend this startling debut enough. How the setting comes alive and represents personal anxieties of the characters: "The stars are sprinkled across the sky like grains of salt. The chirps of crickets in the bougainvillea bushes follow behind her like gossip, their hissing sounds deafening."
Land of Love and Drowning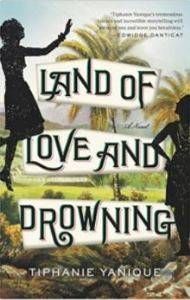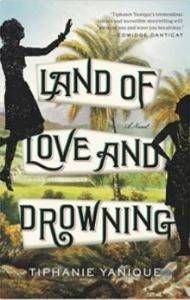 by Tiphanie Yanique
While talking books with my hive mind, I gushed about the novel on my nightstand. "It feels like I'm talking to my best friend," I texted. "That's the best blurb," a friend replied. This family saga explores three generations and features two sisters. Orphaned after their captain father disappears in a shipwreck, Eeona, Anette, and their half brother, Jacob, navigate life on St. Thomas while the island undergoes physical, political, and economic changes.
Causing me that great-book feeling of being seen, I have dog-eared 28 pages. A conservative number because the book's not mine to dog-ear. (Sorry, library.) A sucker for flowers, these sentences slay me because not only are they gorgeous, but they remind me of Hawai'i's flora, the flora of my heart: "He went to his knee four times with hibiscus and each time he would reveal a new color: red, yellow, orange, and white. When these failed to entice, he moved to orchids: drown-me-in-your-love orchids, dagger-in-my-chest orchids, I-will-cry orchids."
What are your favorite multiple-perspective novels?