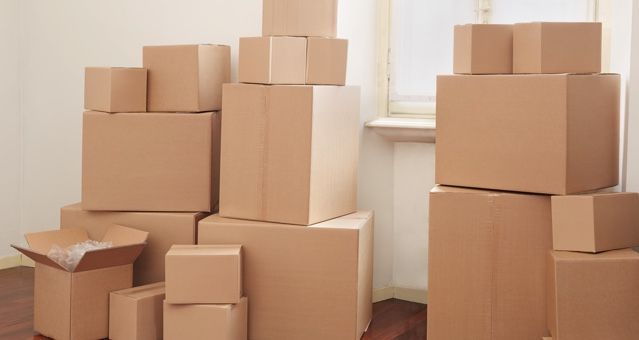 When I set out to buy property in London, I was all too aware of how lucky I was to even be considering it. My boyfriend and I saved hard for a number of years and my amazing parents paid the cost of the dreaded stamp duty. When people talk about raising a '10% deposit', that 10% becomes the goal, and the expenses that come with buying a house are often forgotten (i.e. I had no idea how much this would actually end up costing).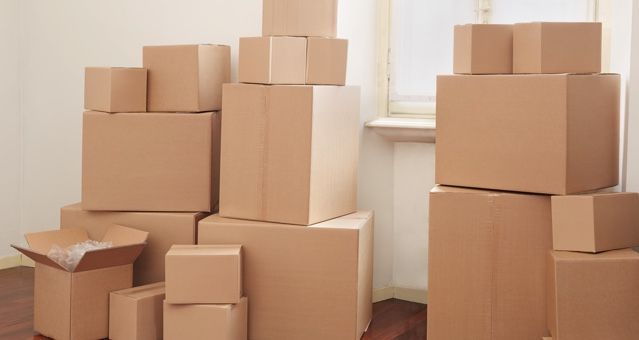 Knowing that we had to buy furniture and make small renovations as a matter of priority, we decided against hiring a moving service and committed to painting, moving and organising our house all by ourselves, with our tiny Smart car to help us bumble through London.
Well, reader, I don't regret it, but there's no denying that moving house is an unpleasant experience. That said, we have learned lessons in the years of moving between rental properties that helped us to make this less painful than in years past.
Our book collection is by no means record-breaking, but it's bigger than it has any right to be. The ten or so boxes of comics, carefully organised and filed, and the three Billy bookcases loaded with paper and hardback spines presented a significant challenge.
When we moved previously, we hired boxes and filled them with books – a rookie error which quickly turned into a nightmare as we carried each gigantic overloaded box down three flights of stairs, through two doors, and into the road for packing. Our car could only handle two of these boxes at a time, and bodybuilders would have struggled with the heft in the boxes. Books weigh heavy even in small numbers. We committed to 'never doing that again!'
Which was how, this time around, I found myself sitting on the living room floor, gathering six to seven books of similar size, and tying them together with strong twine. Easy to carry, minimum space occupancy, and best of all, a task that can be achieved while watching reruns of Criminal Minds. Moving the books took just a few car runs in total, and my lower back didn't ache.
Pushing down the passenger seats allowed us to file the (still very heavy) boxes of comics in with rigorous organisation. Propping building doors open with the heavier boxes stopped us from lifting and dropping items to unlock doors, and the boxes of comics became an easy win.
The Billy bookcases have become part of our lives now, and though we discussed getting rid of them in favour of the built in shelves in our new (very small) flat, we couldn't abandon Billy and figured that our relentless bookish purchases will soon require more space anyways. Tucking the Billys into a temporary rental van and horsing them through the building doors with no shortage of giggles was, oddly, a fun undertaking.
There's something incredibly triumphant in sitting down on a new couch, looking around you and knowing that you've held and carried every item you own. Each of the books we've hung onto has value for us, and our organisational efforts meant that it was easy to designate large piles for donation – I finally understood what Marie Kondo means when she talks about things sparking joy and how just holding them can help determine their worth to us in a moment in time.
Before we moved to this flat, my boyfriend and I have lived together in rentals for almost three years. Despite that, our books have always been separate – he had 'his' shelves and I had 'mine'. Now the books are a mish-mash, with no designated space for anyone, and even though I sometimes look at some of his selections with chagrin (a feeling I'm sure he shares about mine – like how many more books of poetry can a woman need?), building a life with someone means accepting their fancies along the way (though I still want to put his copy of Pet Sematary into the freezer).
Despite the lifting and dragging and the hours that went into the setup (including primary colours on the walls, which seem to require more coats of paint than I've ever considered worthwhile before), it's a dream to look around and know that we won't have to move again any time soon – which means we can fill up our empty bookshelves, and worry about the consequences later.