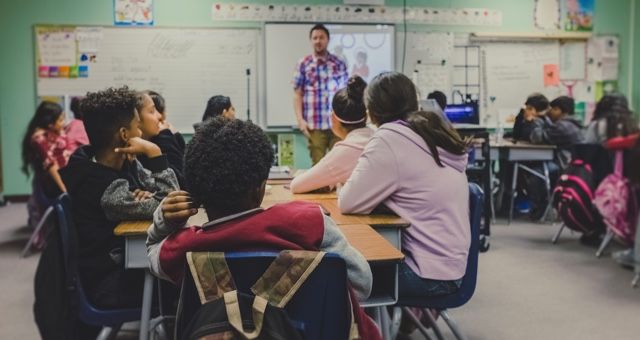 This content contains affiliate links. When you buy through these links, we may earn an affiliate commission.
It's been three years since I started keeping a classroom library. At the start of every class, I have my students read for 25 minutes before doing anything else. It has revolutionized my classroom. It calms everyone down after the chaos of the hallways, increases vocabulary and reading endurance, makes long passages less intimidating, improves concentration, and maybe most important of all, gets teenagers out of their phones for a few minutes.
I'm constantly bringing in new books. Keeping my library relevant and interesting is crucial to getting unmotivated students to read, because it turns out, people of all ages don't like reading when they don't care about the subject matter. Here are some books that never made it back to my room, and I hope it's because they are loved and couldn't bear to be parted with.
Hopkins's books are always popular in my room, especially her books written in verse. Kids of all ages love wordplay, and she's a master. I had this on my shelf for exactly 2 hours before it went missing and never came back. While not in verse, this Hopkins book is relevant and riveting about gun violence and white supremacy. Part mystery and part thriller, I couldn't keep this book on my shelf.
No surprise that this bestselling novel about an African American teen living between worlds that collide when her best friend gets shot by a white police officer is hard to keep. Thomas's writing is engaging and timely. Once the movie came out last fall, there was no way this book was coming back to me. It's too relatable for many of my students and all three copies I had are now gone.
I was able to keep this one for a few months and get it in several pairs of hands before it went missing. It's the story of a Haitian girl having to find her own way after her mother is detained by immigration. She finds her way to her cousins in Detroit, but starting a new school, living in a new family, and maybe finding a new romance is a lot for Fabiola Toussaint to handle on her own. When she finds out that the way her generous aunt makes money isn't exactly legal and that her cousins are caught up in the drama too, she has some difficult decisions to make.
Monday missed the first day of school, then the second. Her best friend Claudia is worried. When the second week comes and there's still no Monday, she starts to ask questions, but can't get a straight answer out of anyone, including Monday's family. How could a girl go missing and nobody but Claudia notice? Luckily, she won't let her best friend go that easily.
The first in a trilogy, it wasn't surprising to me that so many of my students related to this fantasy novel about anarchy and outsiders. Nova, niece of the most infamous anarchist, infiltrates the Renegades, the ruling supers. All people with special abilities have been suppressed until the anarchy uprising and the Renegades, also powered people, squashed the chaos and set up order. Nova doesn't believe they are as benevolent as they seem, and makes it her mission to find out all their secrets. But the mission isn't as straightforward as she hoped, and she has to make some hard decisions about who she is and isn't loyal to.