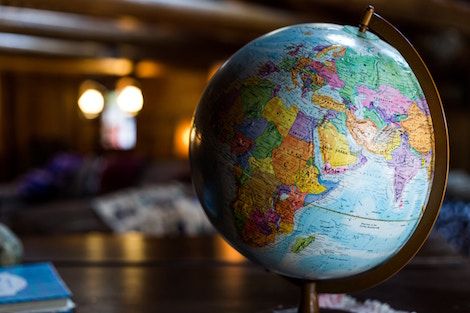 This content contains affiliate links. When you buy through these links, we may earn an affiliate commission.
In celebration of World Book Day, Goodreads recently announced 40 of the most popular translated books on the site, writing that "the joy of reading is universal—that's why we're shining a spotlight on some of the most popular translated books on Goodreads!" So what made the list?
It's a mixture of classics like Anna Karenina and The Odyssey, current bestsellers like The Girl with the Dragon Tattoo and A Man Called Ove (two of the four Swedish books on the list), and some others that I initially couldn't figure out why they had made the list but then realized that many of them had movie/TV adaptations. You might recognize John Ajvide Lindqvist's Let Me In by its movie title, Let the Right One In.
I was pleasantly surprised by two newer titles that made the list: Fever Dream by Samanta Schweblin, translated from Spanish by Megan McDowell, and Human Acts by Han Kang, translated from Korean by Deborah Smith. Both are dark, unsettling, and very interesting new titles that have captured the attention of readers. Their presence on the list is wonderful.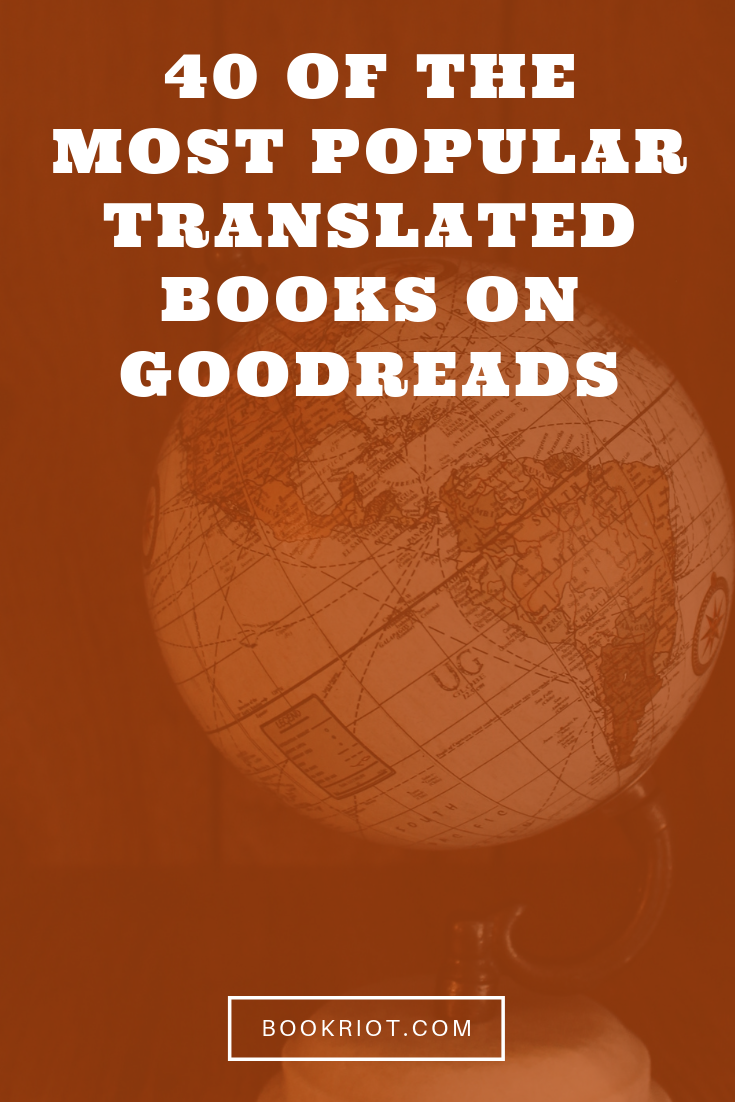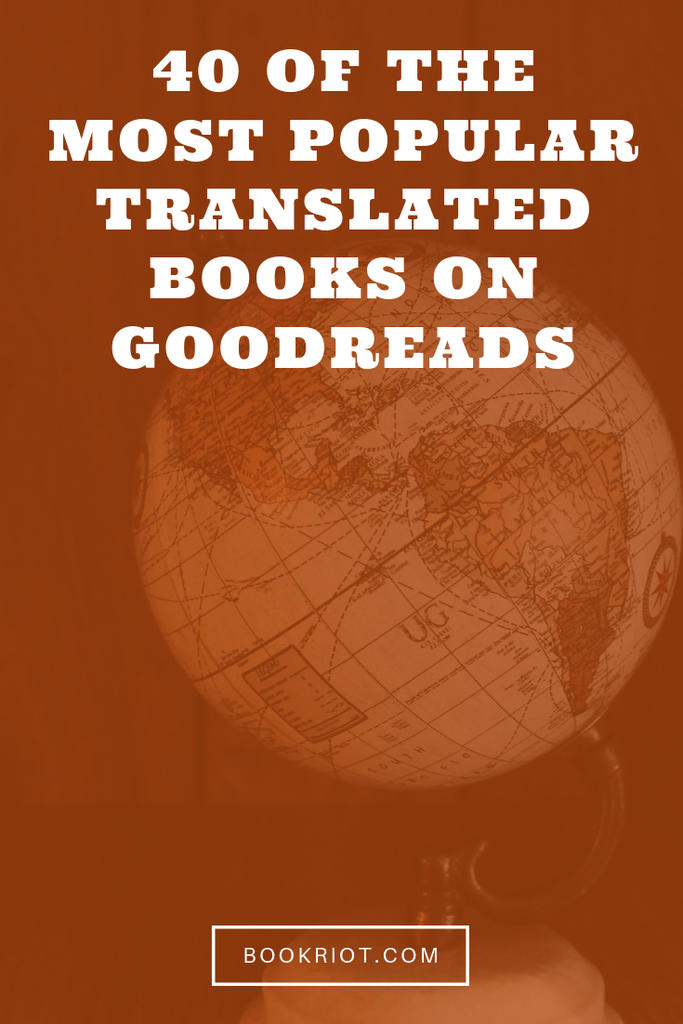 None of this, however, makes up for one glaring failing. One that can't be overlooked. There is not a single African novel on this list! Not one! If nothing else, So Long a Letter by Mariama Bâ and translated by Modupé Bodé-Thomas deserves to be on this list. It's a classic. I'd also recommend recent favorites of mine like Tram 83 by Fiston Mwanza Mujila and translated by Roland Glasser, La Bastarda by Trifonia Melibea Obono and translated by Lawrence Schimel, Congo Inc.: Bismarck's Testament by In Koli Jean Bofane and translated by Marjolijn de Jager, and Transparent City by Ondjaki and translated by Stephen Henighan.
I do realize that if Goodreads narrowed its search by ratings and reviews that there might not have been a translated novel from Africa that ranked as highly as the 40 that made the list. But it's still unacceptable. One should have been chosen anyway, with a note like, "Hey, we saw that no translated novels from Africa made this list so here's our recommendation." Because that's what it looks like to really celebrate the universality of the joy of reading.
In honor of #WorldBookDay, here are 40 of the Most Popular Translated Books on Goodreads: https://t.co/pTooqJA3vQ pic.twitter.com/2Ggwmwi4Tb

— goodreads (@goodreads) April 23, 2019
40 of the Most Popular Translated Books on Goodreads
All Quiet on the Western Front by Erich Maria Remarque, translated from the German by A.W. Wheen
A Man Called Ove by Fredrik Backman, translated from Swedish by Henning Koch
Anna Karenina by Leo Tolstoy, translated from Russian by Richard Pevear and Larissa Volokhonsky
A River in Darkness: One Man's Escape from North Korea by Masaji Ishikawa, translated from Japanese by Risa Kobayashi and Martin Brown
Battle Royale by by Koushun Takami, translated from Japanese by Yuji Oniki
Blindness by José Saramago, translated from Portuguese by Giovanni Pontiero
Candide by Voltaire, translated from French by Robert M. Adams
Crime and Punishment by Fyodor Dostoyevsky, translated from Russian by David McDuff
Don Quixote by Miguel de Cervantes Saavedra, translated from Spanish by Edith Grossman
Fever Dream by Samanta Schweblin, translated from Spanish by Megan McDowell
The Hangman's Daughter by Oliver Pötzsch, translated from German by Lee Chadeayne
Human Acts by Han Kang, translated from Korean by Deborah Smith
Inferno by Dante Alighieri, translated from Italian by Anthony M. Esolen
Inkheart by Cornelia Funke, translated from German by Anthea Bell
Les Misérables by Victor Hugo, translated from French by Lee Fahnestock and Norman MacAfee
Let Me In by John Ajvide Lindqvist, translated from Swedish by Ebba Sergerberg
Madame Bovary by Gustave Flaubert, translated from French by Geoffrey Wall
My Brilliant Friend by Elena Ferrante, translated from Italian by Ann Goldstein
Night Watch by Sergei Lukyanenko, translated from Russian by Andrew Bromfield
Norwegian Wood by Haruki Murakami, translated from Japanese by Jay Rubin
One Hundred Years of Solitude by Gabriel García Márquez, translated from Spanish by Gregory Rabassa
Perfume: The Story of a Murderer by Patrick Süskind, translated from German by John E. Woods
Persepolis: The Story of a Childhood by Marjane Satrapi, translated from French by the author
Siddhartha by Herman Hesse, translated from German by Hilda Rosner
Sudden Death by Álvaro Enrigue, translated from Spanish by Natasha Wimmer
The Alchemist by Paulo Coelho, translated from Portuguese by Alan R. Clarke and Özdemir İnce
The Count of Monte Cristo by Alexandre Dumas, translated from French by Robin Buss
The Diary of a Young Girl by Anne Frank, translated from Dutch by B. M. Mooyaart-Doubleday
The Elegance of the Hedgehog by Muriel Barbery, translated from French by Alison Anderson
The Girl with the Dragon Tattoo by Stieg Larsson, translated from Swedish by Reg Keeland
The House of the Spirits by Isabel Allende, translated from Spanish by Magda Bogin
The Life-Changing Magic of Tidying Up: The Japanese Art of Decluttering and Organizing by Marie Kondo, translated from Japanese by Cathy Hirano
The Little Prince by Antoine de Saint-Exupéry, translated from French by Richard Howard
The Metamorphosis by Franz Kafka, translated from German by Michael Hofmann
The Name of the Rose by Umberto Eco, translated from Italian by William Weaver
The Odyssey by Homer, translated from Ancient Greek by Robert Fagles
The Shadow of the Wind by Carlos Ruiz Zafón, translated from Spanish by Lucia Graves
The Snowman by Jo Nesbø, translated from Swedish by Don Bartlett
The Three-Body Problem by Cixin Liu, translated from Chinese by Ken Liu
The Unbearable Lightness of Being by Milan Kundera, translated from Czech by Michael Henry Heim