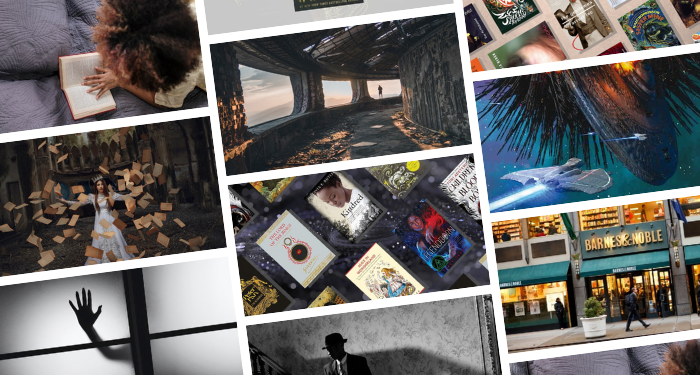 Lists
Book Riot's Most Popular Posts of the Year
As this year ends and the next draws ever closer, it's a good time to stop and reflect. At Book Riot, we published thousands of articles in a year, ranging from longer, research-based posts to quick lists and bite-sized news stories. So after a year of uploading hundreds of posts a month, which ones were the useful for you, our audience?
We have gone through all our 2022 content and crunched the numbers to give you the top ten most popular posts of the year. These are the posts published this year that got the most views, whether you discovered them through browsing Book Riot, because your phone recommended them, because you googled something related, because you clicked through a newsletter link, or through the many other ways readers come across our writing!
But first, a couple of posts we excised from the list. October to December is the Best Of Book List season, and we like to keep our readers informed by sharing the biggest ones, usually in a short news post with a link to the full list. Apparently, you appreciate that, because two of those made it to our top ten list! Because they're more of a reader service than original content, though, we've elected to leave them off the official list. Those posts are The Best Book of the Year, According to Barnes & Noble Booksellers and The 10 Best Books of the Year, According to Amazon Book Editors.
Without further ado, let's get into our most-viewed posts of 2022!
---
Those were our most popular posts of 2022, but they're only a fraction of the posts we loved this year! Check out Book Riot Staff's Favorite Posts of 2022 for the ones that stuck with us the most.