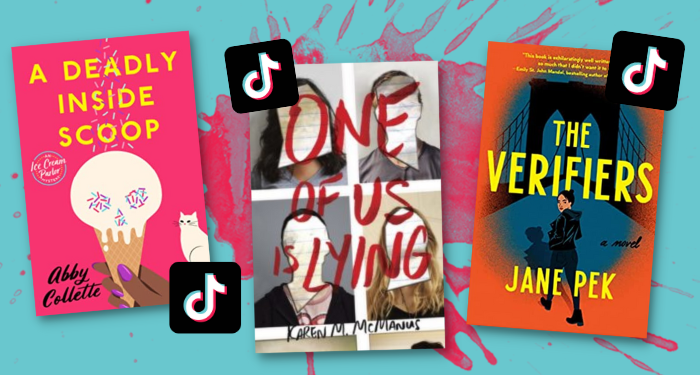 This content contains affiliate links. When you buy through these links, we may earn an affiliate commission.
BookTok readers are the trendsetters in every genre, including mystery novels. Walk into any bookstore right now, and you'll notice the mystery bestsellers shelves aren't all about the latest new releases. No, those mystery shelves are totally dictated by the bookish community on TikTok, and are often the same list as the most popular mystery books on TikTok.
What mystery stories made BookTok love reading again? What mystery novels could TikTok readers not put down? What plot twists shocked the BookTok community? What books had readers going "what the heck is going on!?" in their wrap up videos? The following mystery books topped BookTok's favorites list for a number of reasons, whether it was a shocking plot twist, compelling mysteries, dynamic characters, or even just really cool aesthetics. BookTok gravitates to different kinds of mystery books for all types of reasons.
These 10 BookTok mystery novels cover a wide range of genres. There are plenty of YA mystery faves among the TikTok bookish community. But there was also a cozy mystery that was above and beyond more popular than the rest. There are debut novels on this list and books from well-loved authors with a large catalogue of books. Some of these books are standalones. Some are the first in a series.
But one thing all of these mysteries have in common? BookTok just can't stop reading them.
If you want to read the popular books everyone else is reading and keep up with trends, then head to BookTok. The bookish community on TikTok is really dictating the bestsellers lists these days. But if you're wanting to find those lesser-known mystery books that are more specific to your tastes? Try TBR: Tailored Book Recommendations.
TBR pairs you with a professional book nerd who will read all about your specific interests and tastes and will find you all the best books you didn't even know you were looking for. If you're looking to read that next great mystery novel before TikTok finds out about it, head to TBR.