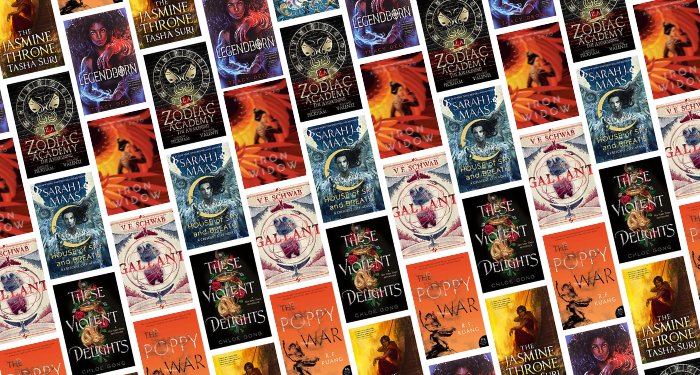 Lists
The Most Popular Fantasy Books on TikTok
This content contains affiliate links. When you buy through these links, we may earn an affiliate commission.
Social media has made a way for every kind of reader to find their niche of books. TikTok, with its constantly updated, user-friendly algorithm is constantly curating itself to be more appealing. The more you scroll, the more books you might happen upon. Book TikTok, or BookTok, is truly a wonder. That popularity is what led us to round up the most popular fantasy books on TikTok, arguably one of the most popular genres on the platform.
What Makes a Book Popular on TikTok?
TikTok is an unpredictable landscape. Trends are both inescapable and unexplainable. When a book goes viral on TikTok, it's either hot off the presses or it's ten years old. It's all about the users of the app. During the initial COVID-19 lockdown, many people found themselves reading for pleasure again, thus rediscovering old favorites. BookTok really loves romance, from the sweet to the sublime. Like BookTube and Bookstagram, fantasy remains among the top genres.
Fantasy also offers an escape from everything going on the world. BookTok fantasy faves tend toward the aesthetically pleasing and/or the retelling.
Since TikTok is mainly visual, it makes sense that people are drawn to beautiful books. It's not just about the cover though. The book itself has to be beautiful — in storytelling, the characters, the music, the food, the world of the book has to fit. It's amazing how creative people can be with household items to recreate a scene from their favorite book.
The Most Popular Fantasy Books On TikTok
This list is based on popularity at the time of writing. TikTok trends move at lightning speed, so don't be surprised if the latest BookTok darling isn't on this list.
---
What books do you think will go viral next? For more TikTok fun, check out our TikTok archive. Want to get made-for-you book recommendations without an algorithm? Check out TBR, our book recommendation service!