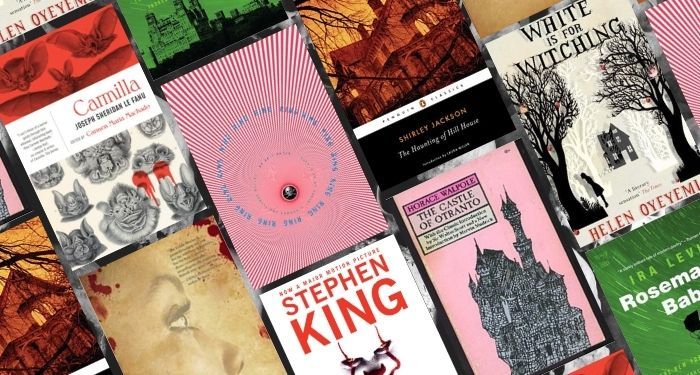 Horror
The 25 Most Influential Horror Novels of All Time
This content contains affiliate links. When you buy through these links, we may earn an affiliate commission.
Now more than ever, people are hungry for horror fiction. The 2010s and the 2020s have seen a rise in what is often referred to as "elevated horror" and/or "social horror" in film and novels. And while Stephen King has dominated horror for the past several decades, it seems as if we're in the middle of a horror renaissance. Of course, King is going to remain at the top of the horror charts, but we're also witnessing a new batch of horror authors rising to popularity. We're hungry for horror, and it feels like the genre keeps getting better and better as it's given more room to grow.
But while innovative horror might feel new, it totally isn't. Horror as a genre has been growing, changing, and influencing our culture for centuries. From early Victorian literature to new contemporary classics, here are the 25 most influential horror books of all time. These books make the list for the way they've redefined what horror means, opened up the doors to explore new possibilities, and influenced other authors to do the same. If you love horror, make sure you check out each and every one of the books on this list.
Haunted Houses and Ghosts
Vampires
The Occult and the Devil
Zombies and Other Monsters
Japanese Horror
And One Movie
---
Looking to learn more about horror? Here are some facts about horror fiction that might surprise you. And if you're just wanting more good horror recommendations, here are some exciting 2022 horror books we scare you to read. Be safe out there, horror fans!