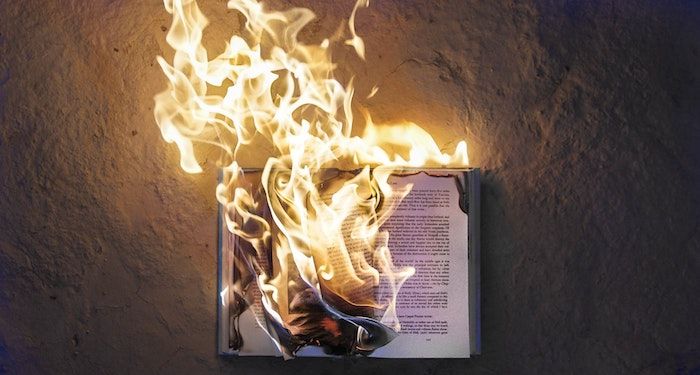 Educational
9 of the Most Controversial Books Published in English
This content contains affiliate links. When you buy through these links, we may earn an affiliate commission.
"Controversial" can be a difficult thing to measure, and that's why this list is not simply a list of the most frequently banned books. Otherwise, children's book series with magic would be here for the sheer number of times various schools and religious organisations have tried to get rid of them. On the whole, though, the vast majority of people don't find that content controversial.
The same can't be said of the works I've collected below. I tried to select books which caused real and widespread outrage at the time they were published, often becoming embroiled in obscenity trials or posing serious risk to the publisher and author.
This list is for English titles. However, I couldn't write an article on "most controversial books" and not include one absolute standout: the Marquis de Sade's horrifyingly gory 120 Days of Sodom. Written in 1785 while he was imprisoned in the Bastille, it was published in its unfinished form in 1904. The book focuses on four wealthy, hedonistic men whose lives descend into an orgy of increasing depravity, including paedophilia, coprophagia, and extreme torture culminating in murder. It's no surprise that de Sade himself called it "the most impure tale that has ever been told since the world began."
One last note: due to the nature of this article, I have not made a point of showcasing authors from marginalised backgrounds, as I would ordinarily.
---
As you can see from the years in which these books were published, it's becoming harder and harder to publish "controversial" books. The stratospheric rise of indie publishing, as well as the relaxation of obscenity and vulgarity laws, has eroded many of the old arguments for banning books. Nowadays, books are more likely to attract negative publicity not necessarily for obscene content, but if their authors are perceived to have included other types of offensive material. The criticisms of Amelie Wen Zhao's novel Blood Heir is one example; she was accused of having written scenes with racist connotations and ended up rewriting her book based on the criticism.
Looking to start an argument in your book club with some newer controversial reads? Try one of these!