LGBTQ
Our Most Anticipated LGBTQ Books of 2018
This content contains affiliate links. When you buy through these links, we may earn an affiliate commission.
It's that time of year again: the time to figure out all the most amazing books coming out this year so you can add them to your to-read list and put them on hold at the library. And what makes a great book even better? LGBTQ rep, of course! Here at Book Riot, we're always excited to find great new books featuring queer characters, and there are so many amazing ones coming out this year. So without further ado, here are some of our most anticipated LGBTQ books of 2018.
Rachel Brittain
Raise your hand if you loved Simon Vs. the Homo Sapiens Agenda. Okay, now raise your hand if you'd love a sequel focusing on Simon's bisexual, drummer best friend Leah. Yeah, me too. Leah on the Offbeat tells the story of Leah's senior year and all the trials and tribulations that come with it. Like the fact that she's out—but only to her mom and not her gay best friend. Or the fact that senior year isn't even over yet and already her friends seem to be drifting apart. Or, worst of all? The fact that she may be feeling feelings that go beyond just "friendly" for one of those friends.
April 24, 2018 (HarperCollins/Balzer + Bray)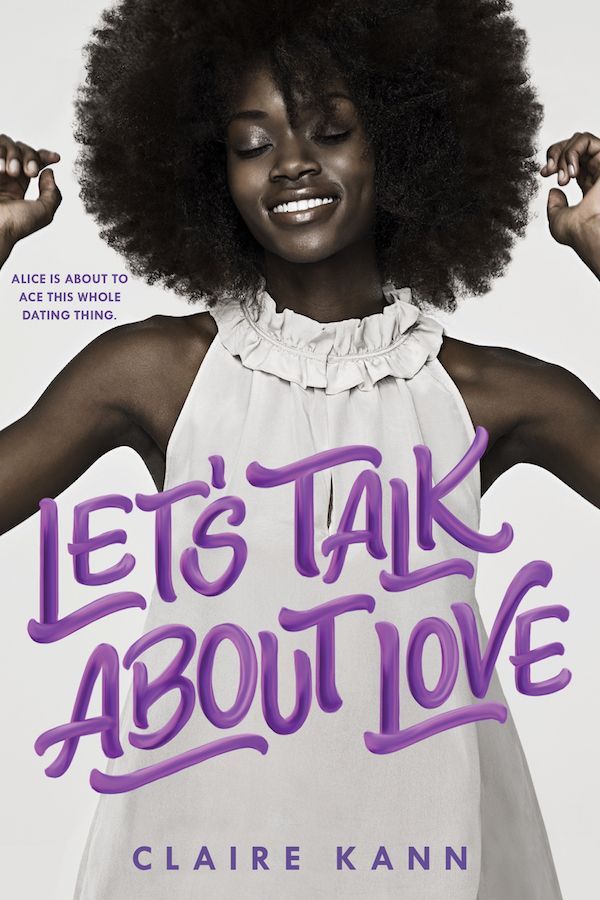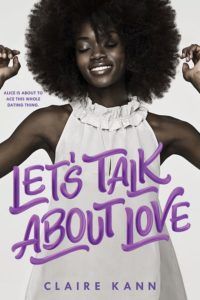 Alice's summer plans involve all-you-can-eat buffets, marathoning her favorite shows, working at the library, and absolutely no romance. She's sworn off dating since her last girlfriend broke up with her—right after finding out she's ace. Yeah, not great. Then she meets Takumi, and the feels—well, the feels are real. But with all this swooning fit for a rom-com, Alice will have to decide if it's worth risking their friendship over a romance Takumi may not reciprocate (or even understand).
Let's talk about how amazing it is to see a book featuring a main character who's not only ace, but biromantic. I mean, pretty amazing, right?
January 23, 2018 (Swoon Reads)
Oh, I'm sorry, did you say bisexual necromancer? Because if so—and if that sounds as amazing to you as it does to me—then this book is definitely for you! Odessa is a master necromancer in Karthia, but when the dead she's helped to rise begin to turn dark and attack people, it soon becomes clear someone is interfering with her work. And if Odessa and her fellow necromancers don't get to the bottom of this soon, the hordes of zombie-like Shades may bring Karthia to its knees.
January 23, 2018 (Razorbill)
Kate Krug
What If It's Us
by Adam Silvera & Becky Albertalli
First, how can something produced by the winning combo of Silvera and Albertalli be ANYTHING but tear-jerking and amazing? Details are still emerging, but the preliminary description is a missed encounter between Ben and Arthur at the post office while Ben is mailing his ex back his things. The universe knows what's up and keeps intervening through a series of opportunities to make the connection. *THROWS MONEY AT PUBLISHER*
October 2, 2018 (HarperTeen)
Kristen Carter
There aren't many fat queer protagonists in YA, so this book immediately caught my eye. In any other book the main character, seventeen-year-old Abby Ives, would just be the fat, sassy sidekick. While her friends are focused on dating, she's busy working on her plus-size fashion blog. All her hard work pays off when she lands an internship at her favorite local boutique. There she meets and falls for another intern, Jordi Perez, a girl who likes to live in the spotlight. Although Abby initially doesn't mind being a sidekick, this book promises to propel her into the lead role, and I can't wait to read how she deals with being pushed out of her comfort zone.
April 3, 2018 (Sky Pony Press)
Casey Stepaniuk
Amber Dawn is one of my favourite (queer) authors and she has quite a versatile body of work behind her: poetry, memoir, urban fantasy, horror, erotica, and more! Her latest novel is set in 1990 where she grew up, a small Ontario town called Crystal Beach, and the protagonist is Starla, who has just moved home after dropping out of university and racking up debt. Her hometown is now like a ghost town since its long-running amusement park has closed. But that's not the only thing ghostly happening as a strange and evil force begins to haunt Starla, suggesting the town's unresolved traumas. But Starla is not a conventional woman: "Where others might feel fear, Starla feels lust and queer desire. When others might run, Starla draws the horror nearer. And in turn, she draws a host of capricious characters toward her—all of them challenged to seek answers beyond their own temporal realities."
March, 2018 (Arsenal Pulp Press)
Hurricane Child
by Kheryn Callender (bisexual)
There are so few middle grade books with LGBTQ characters and it's so exciting that this book is joining them, with a Black queer girl character to boot! The main character is 12-year-old Caroline, who lives on Water Island and has suffered the bad luck of a kid born during a hurricane for her whole life. She has no friends at school, can see things no one else can, and her mom took off and never came back. A new student Kalinda from Barbados turns things around; not only is she a friend for Caroline, she can also see the things that Caroline sees too. The girls band together to find Caroline's mom, diving into a magical realist world, exploring their shared gift, and discovering first love at the same time.
March 27, 2018 (Scholastic)
Aimee Miles
Seanan Maguire continues her Wayward Children series with a return to Eleanor West's Home for Wayward Children and an adventure in a brand new world of cakes, nonsense, and friendship. Early reviews describe it as having fat representation, trans representation, disability representation, and just generally better diversity than the first two books. And thumbs up to the cover designer!
January 8, 2018 (Tor.com)
Laura Sackton
JY Yang's two fantasy novellas that came out this fall were just perfect: gorgeous writing, a beautifully rendered and completely unique fantasy world, and queer characters with incredible depth. I read them both in one weekend and didn't want to come up for air. When I saw Yang had another book in the Tensorate world coming out in 2018, I squealed. I will now read anything they write.
July 31, 2018 (Tor.com)
Priya Sridhar
We have a prince that commissions the best dressmaker in town, a young girl named Frances, so he can pose as a stunning socialite. Frances worries that her talent goes unappreciated, while the prince wants to keep his alter ego secret.
February 13th, 2018 (First Second)
Dana Staves
This romantic comedy by the author of The Assistants tells the story of Katie Daniels, a lawyer in her late twenties, plucked out of Kentucky, transplanted to New York, and engaged to an art curator named Paul. But when Paul suddenly breaks up with her, Katie finds her world turned upside down. On a whim, she agrees to have a drink with Cassidy, a powerful promiscuous woman she meets at work. And the spark between these two women makes Katie question everything she thought she knew. This novel promises to be sexy, fun, and honest, and I can't wait to read it.
July 3, 2018 (P.G. Putnam's Sons)
For more great LGBTQ books you can read right now, check out this list of our favorite queer books of 2017.